The Best Toys To Keep Your Toddler Busy Indoors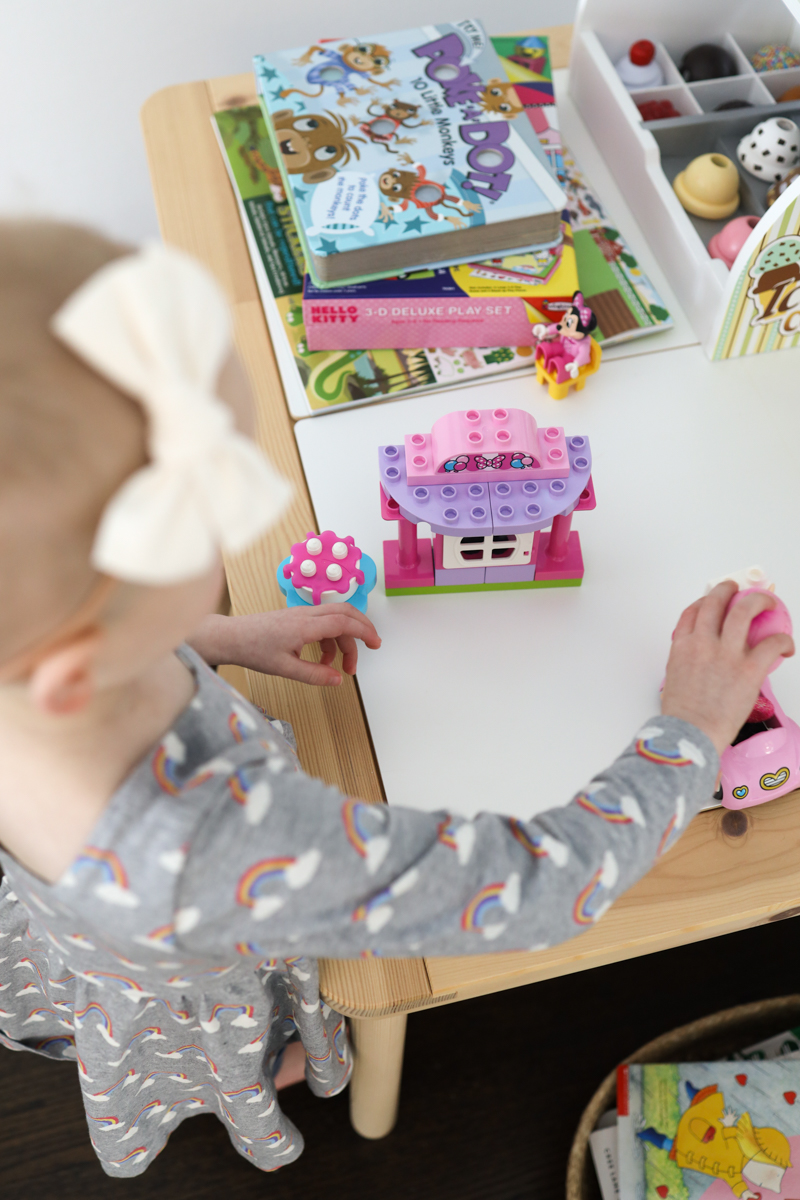 I've been meaning to share the toys that have kept our 2.5 year old busy during this pandemic. These are the toys she plays with regularly – they keep her busy and engaged, and most are good for independent play. These single digit temps and what feels like endless snow has had us inside all day, so we're doing our best to keep things fun. And bonus: almost everything here is $25 or under!
You can shop Margot's dress here.