House Updates: The Living Room and Sunroom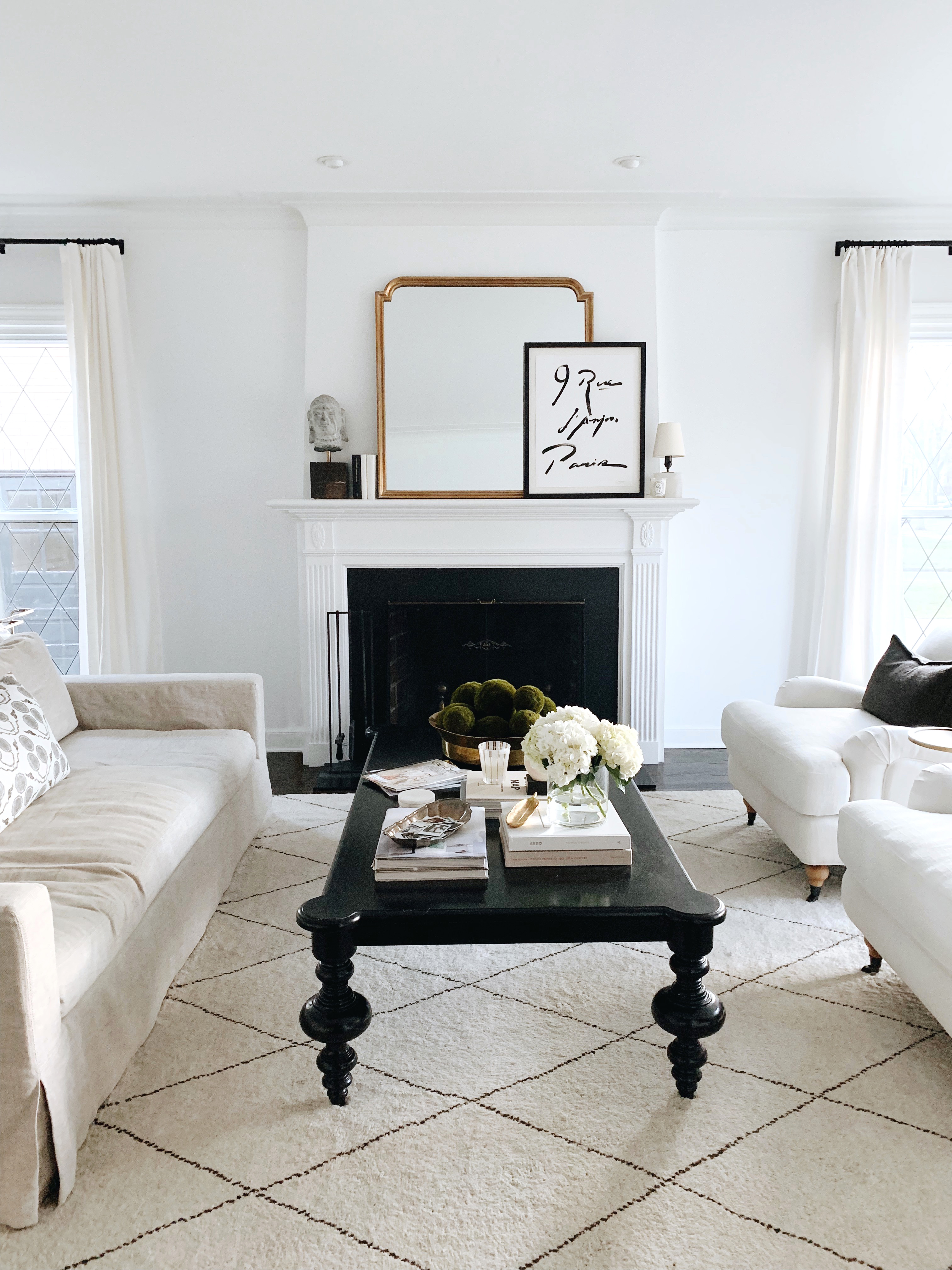 We're slowly but surely making a little more progress on our home. It is so unlike me to take this long but decorating a 3 bedroom house is a lot more work than decorating a 1 bedroom apartment and I've had a lot going on, so it really hasn't been that much of a priority. I wish our home was just magically finished but I'm excited to see things come together over the next few months. You've seen peeks of the kitchen/dining area, living room, and Margot's room, but that's it. Here are some updates, things we've purchased, and what we're going to work on soon.
I'm also teaming up with Paynes Gray  – one of my favorite online shops where I got my coffee table – to give one of you $500 to help you decorate your home! Giveaway details are at the bottom of this post!
Let's start with the living room – the room you've seen most of. It has evolved just a little bit over the last few months.
Here's what we've done. 
We started with a jute rug but changed it out for wool. I love jute and have had it in all my homes but wanted something softer for Margot to crawl around on. If you're looking for a jute rug, I highly recommend this one and this one, too.
Our old coffee table looked great but the mirrored top was always dirty and the edges were so sharp. As someone who cracked her forehead open on a coffee table when she was 3, I can't tell you how much I appreciate the rounded edges of our new one. I initially ordered a light wood but the room started looking a little too brown, so we switched it out for black, and it looks perfect. I love how it stands out against the lighter furniture and rug.
I tried living with the old fireplace marble for a few months but it never grew on me, so we switched it out for something a little more understated. I'm really happy with how it looks!
The curtain rods that came with the house don't look great in person and since we're planning on staying in this house a few years, I decided it was worth changing them for something I love.
We had the TV mounted and added a console below. It's not the most functional (no storage) but it looks SO good. Or at least I think it does. We don't have cable so there isn't a need for a cable box. A smart TV, hulu, amazon prime, and netflix works really well for us and saves us a lot of money each month.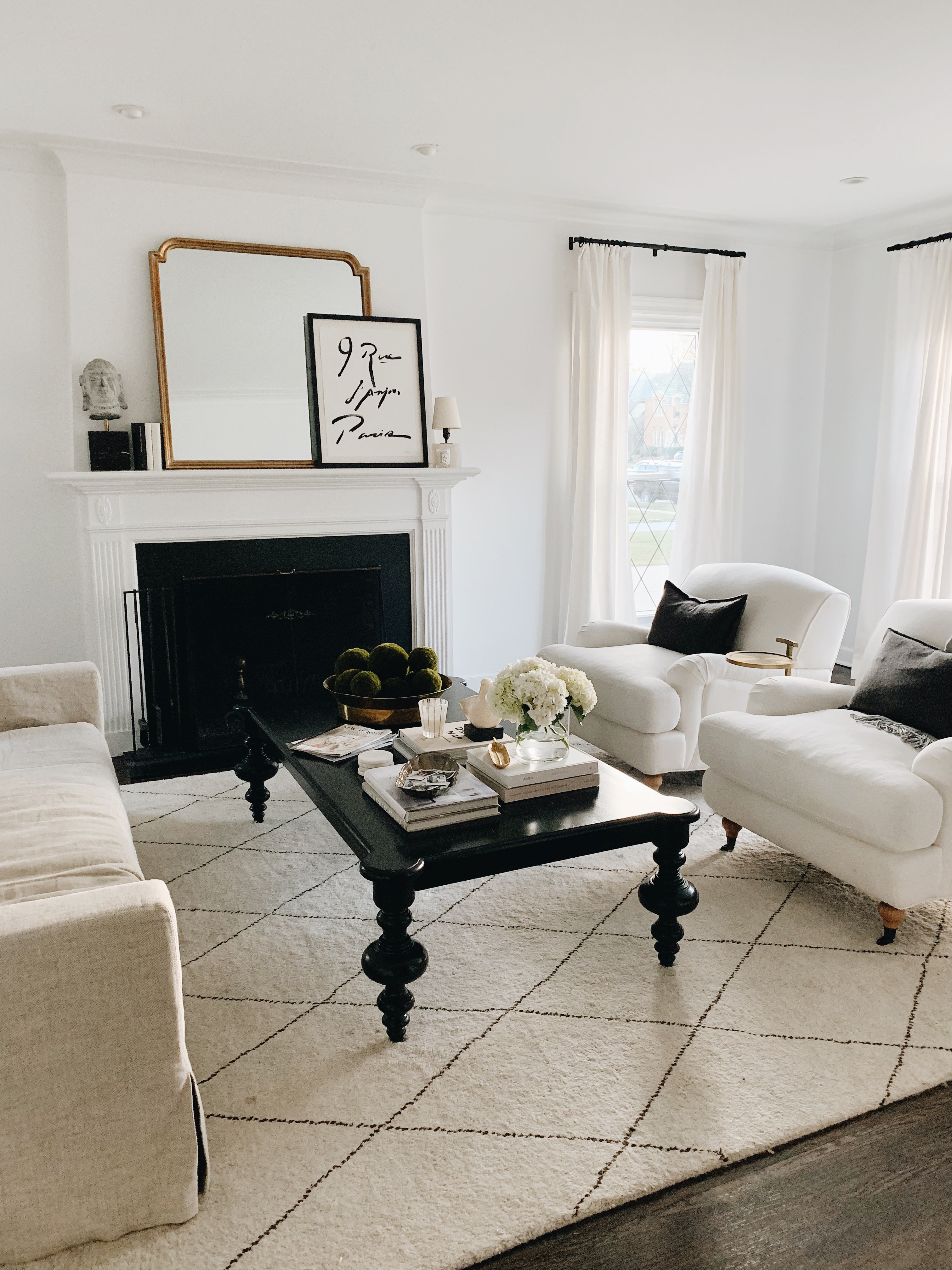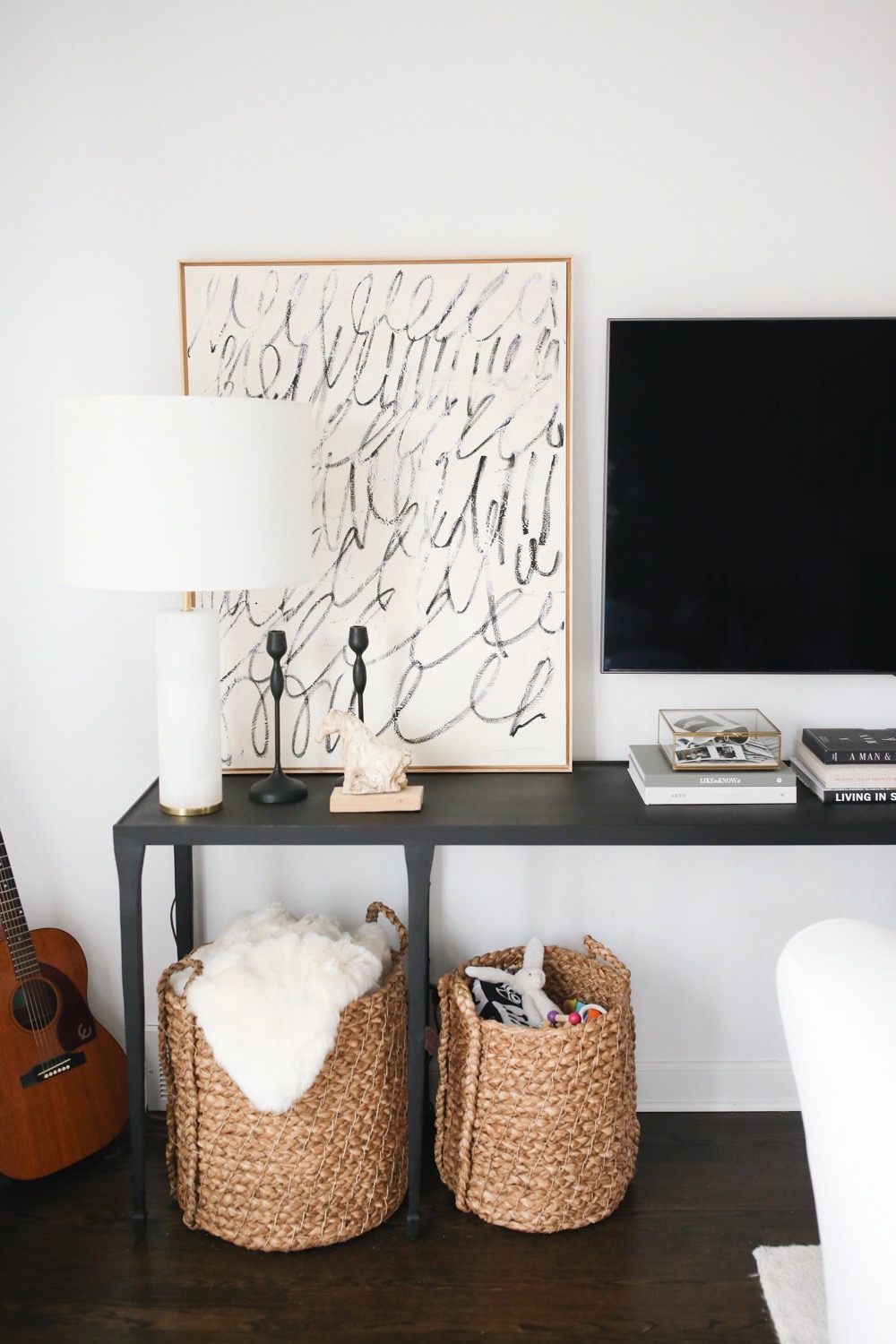 And the sunroom. Half the window treatments were broken and they just weren't the look we were going for. The room doesn't need them, and we'd rather not spend the money, so we're not ordering new ones. It's not really close to done since we just have two chairs (but we finally have something!) in there. We don't have a plan for the whole room just yet, but would love to add a bench cushion, pillows (we're thinking blue!), and possibly a vintage dresser or secretary. We both love mixing vintage in with new and want to have at least one vintage piece in each room.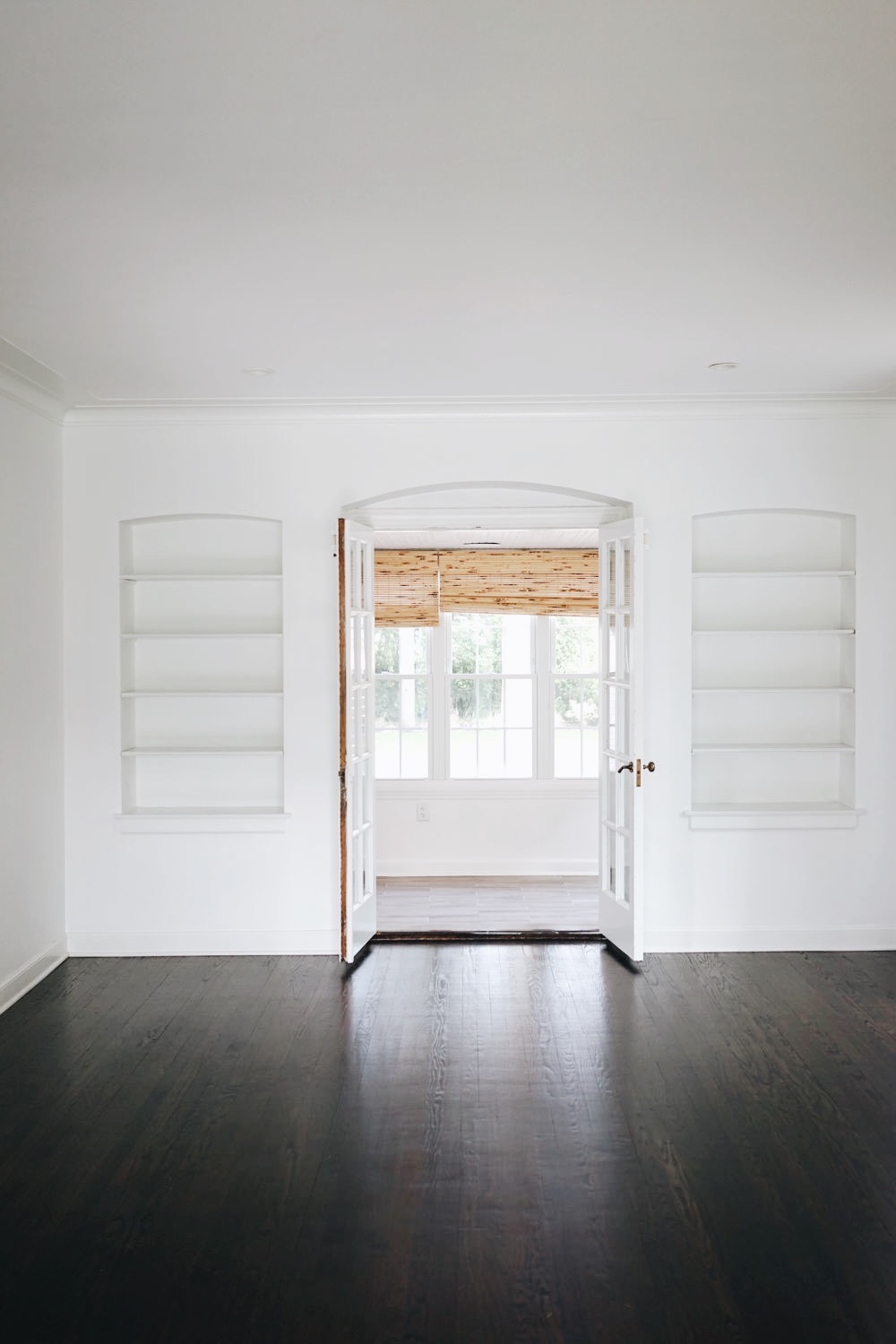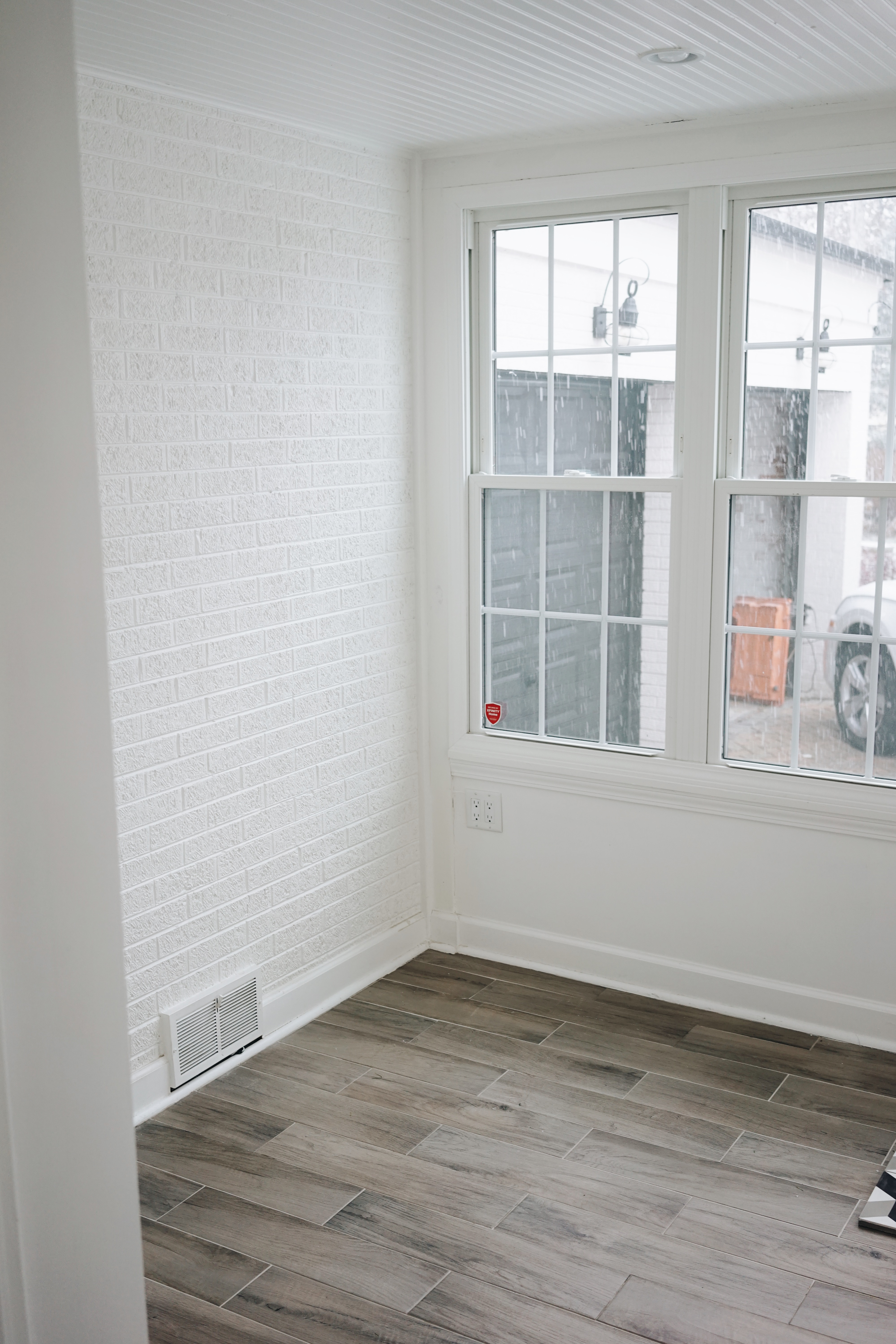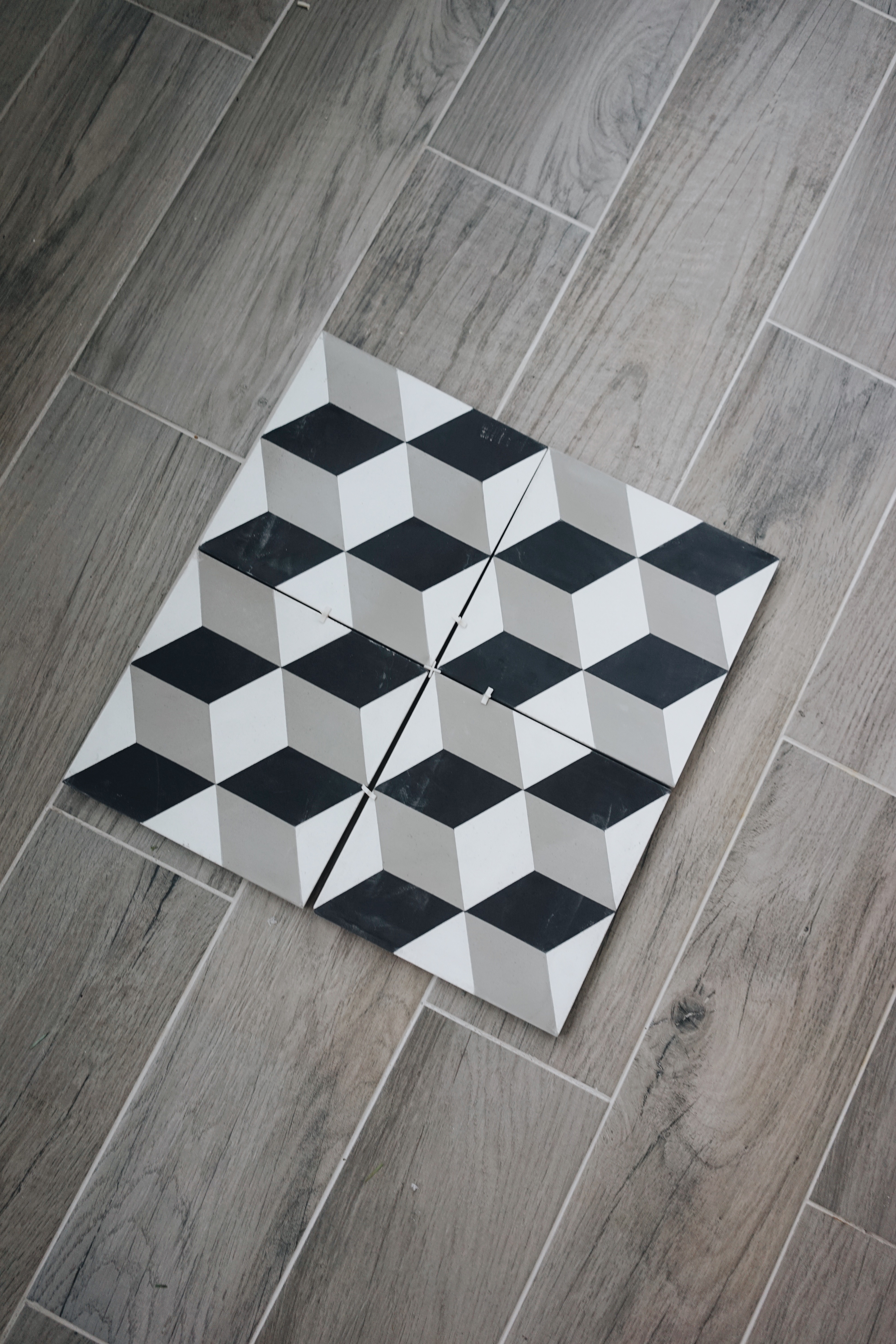 Follow @daniellemoss_ and @paynesgrayhome on instagram, and tag 2 friends in the comments section of this post. Then comment on this blog post telling me what you'll choose if you win!