Throwing an Amalfi Coast Birthday Party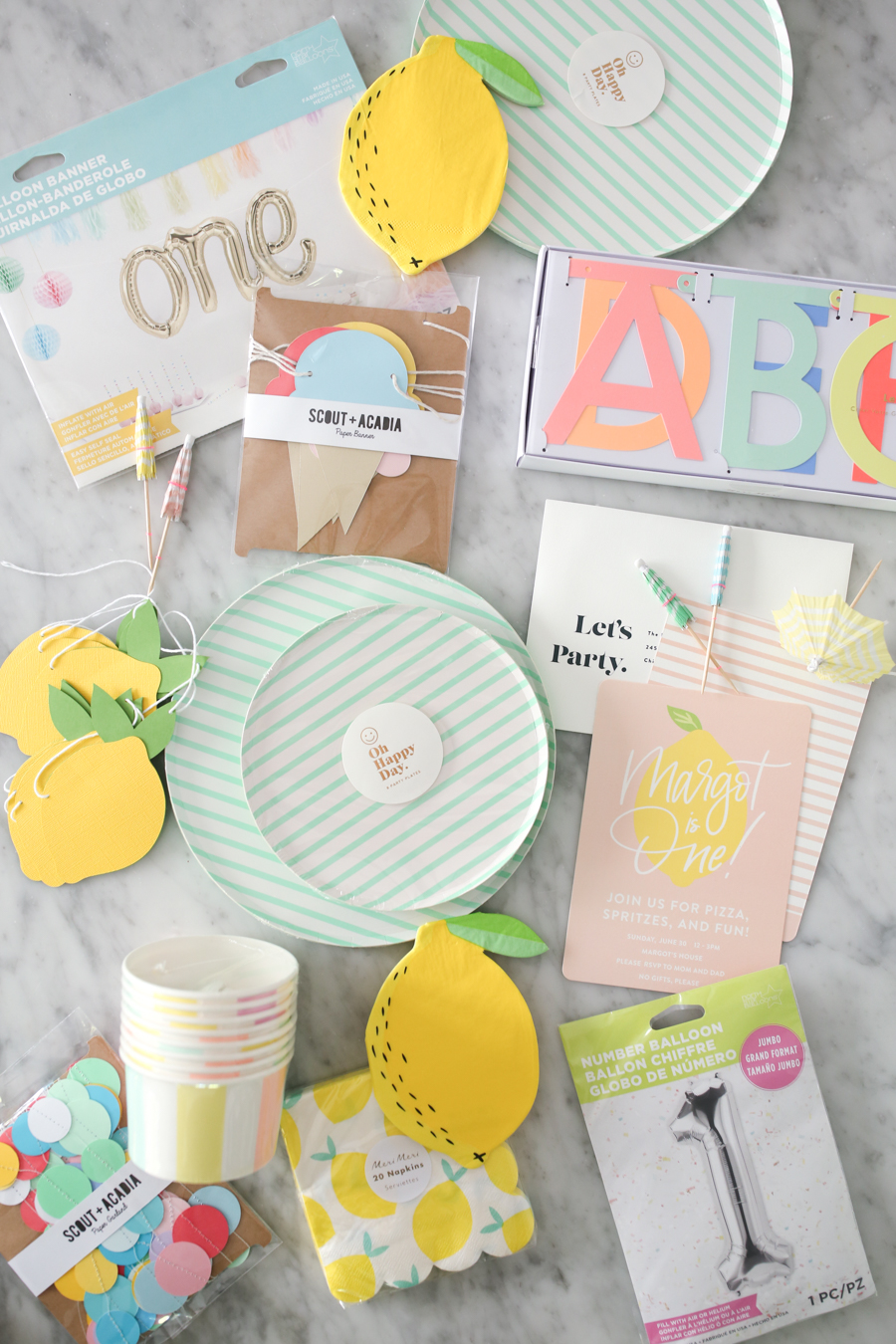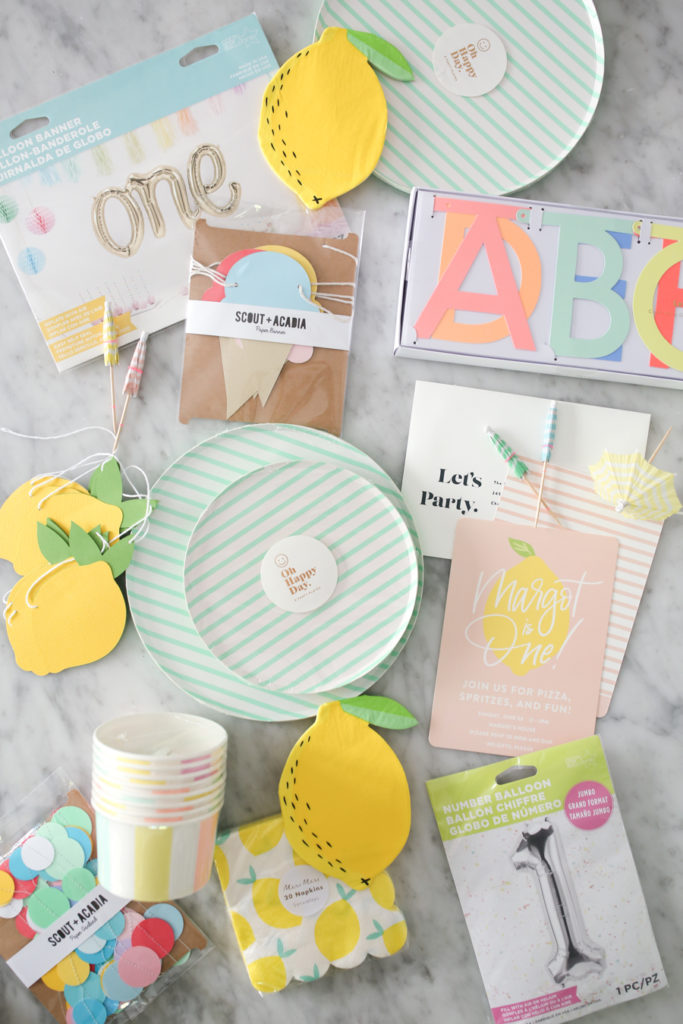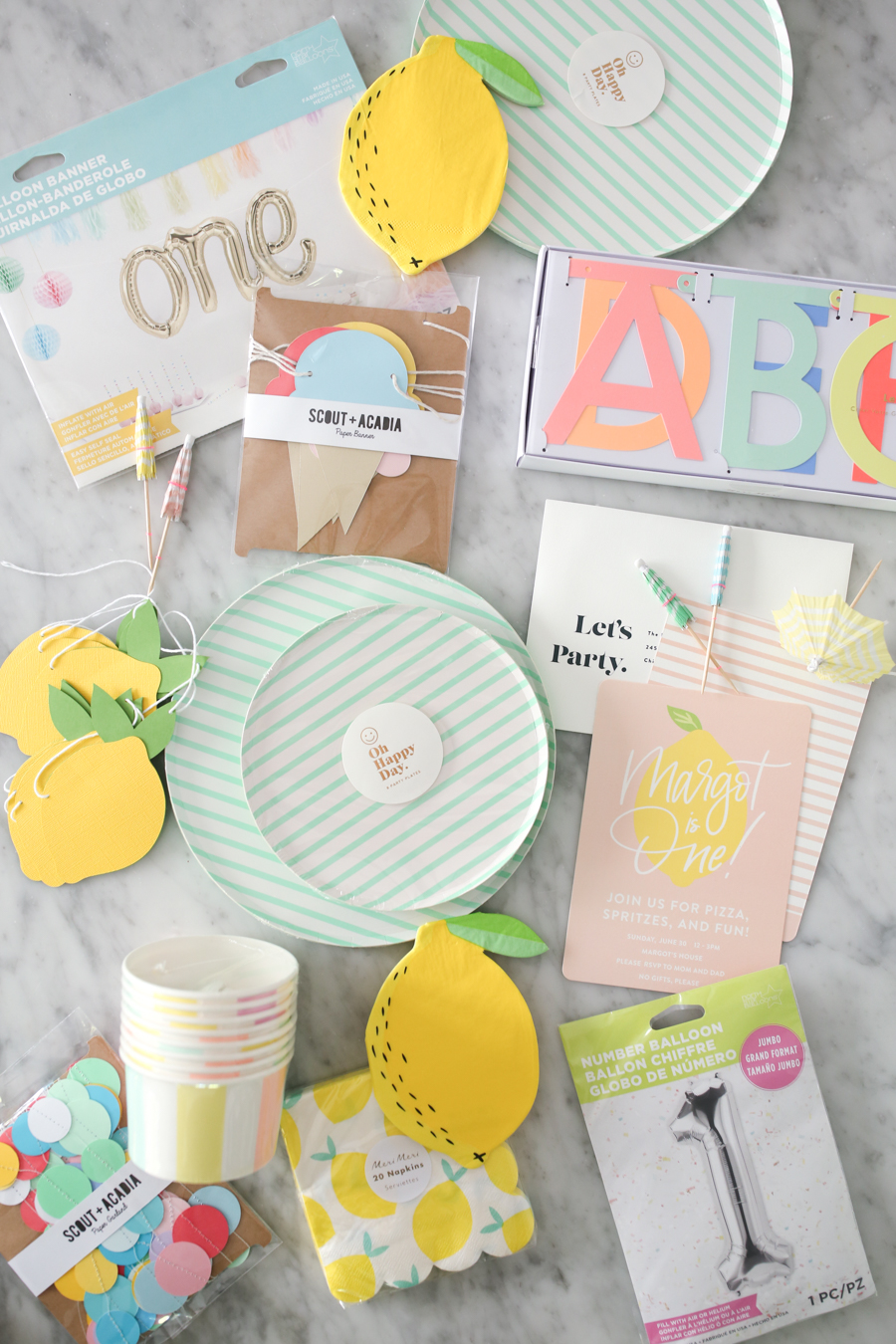 We're celebrating Margot's first birthday today and have less than a week until our baby turns one! Friends, grandparents, and cousins are joining us in our backyard for pizza, spritzes, and gelato. Add a few lemon themed banners and pools and a beach umbrella or two for an Amalfi Coast birthday party (where we honeymooned).
Throwing an Amalfi Coast Birthday Party
Last summer, we were getting settled into our house and adjusted to having a baby, so we mostly kept to ourselves. Now that we're back in our mostly finished house, just finished landscaping (yesterday at 4PM), have a yard, and made it through the first year of parenthood, it felt like the perfect time to have everyone over. I love entertaining although I usually just buy a few things and Trader Joe's and call it a day, but I had so much fun planning this little party.
Elaborate birthday parties always seemed so ridiculous to me but here we are with Etsy banners, a real paper invite, and a legit party theme. I even (almost/kind of) made a banner. I really embraced lemons and we have pizza, a vat of Aperol Spritzes, and gelato, too. So here's a peek at the decor and invites. More to come on instagram today, and I'll share photos from the party soon, too!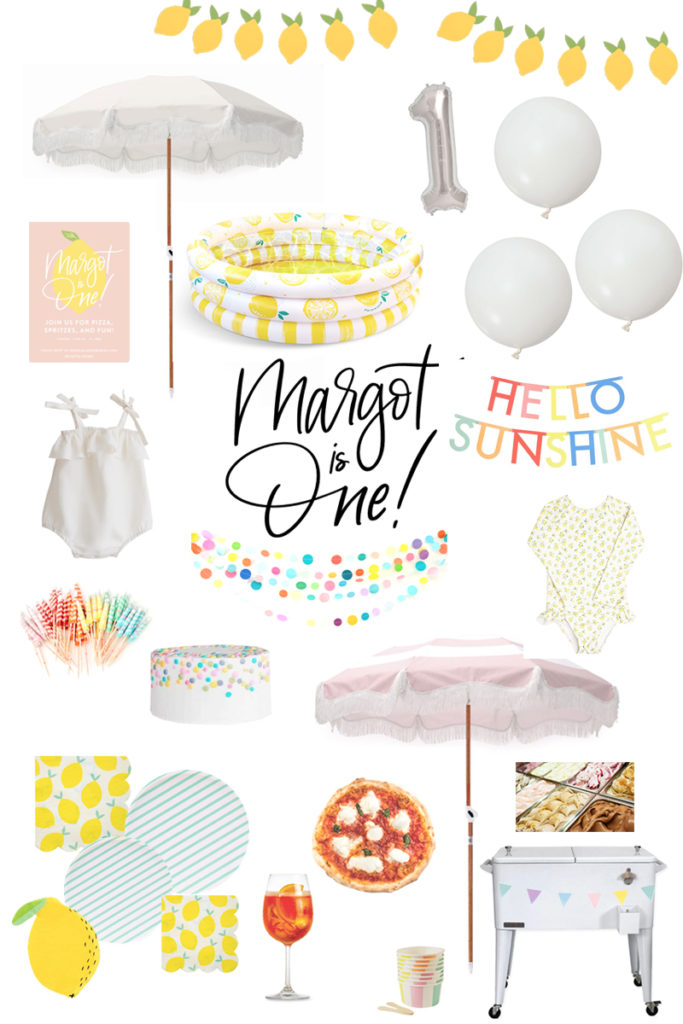 Invitation c/o Minted
Custom lettering for invite & cups
Lemon garland
Circle and ice cream banners
"1" balloon
White 3′ balloons
Lemon pool c/o Minnidip
Beach umbrellas
Plates, umbrellas, and napkins
Ice cream cups
Our patio cooler is being used as a gelato cart
Lemon swimsuit
White linen outfit and this seersucker dress when she destroys the white linen one