A Rooftop Party and Spritzer Recipe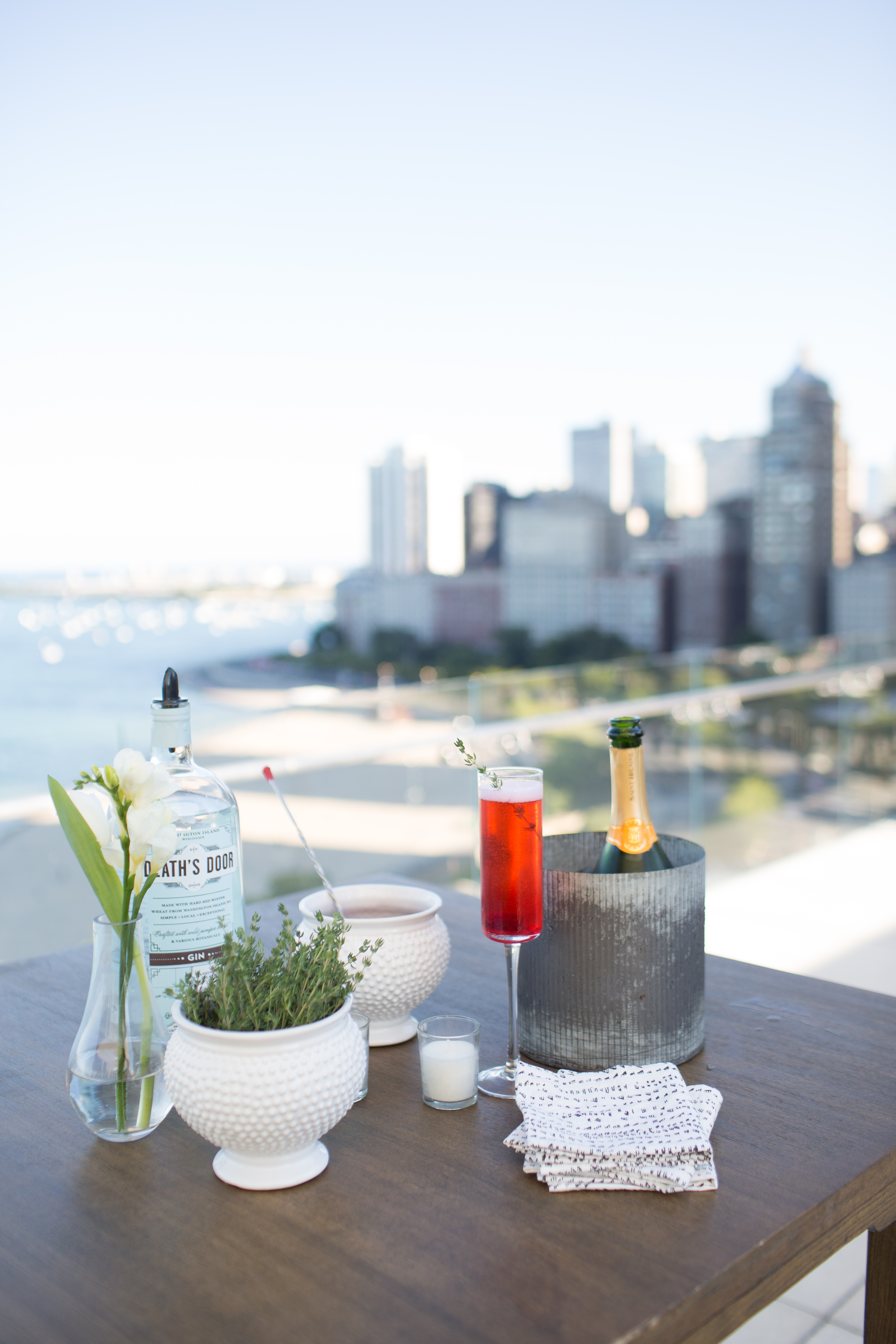 Last month, I partnered with Paramount Events partnered to put together a rooftop soirée for friends to celebrate the change of the seasons. Paramount crafted a signature cocktail for the event–a blackberry and thyme spritzer. which they're sharing below. Guests enjoyed charcuterie and cheese boards with house-made croissants and three types of hummus. A Rooftop Soirée and Spritzer Recipe.
A Rooftop Party and Blackberry Thyme Spritzer Recipe
One of the best parts of our vintage gold coast condo was the building's rooftop. It had the most incredible views of the lake and downtown Chicago, and was almost always empty. We had the option to rent the roof out for a private event, and decided to throw a party for our friends. The views were our decor, and it was perfect. Summers in Chicago are the best, so I'm glad we had this space. Here's how to spend a summer weekend in Chicago.
Blackberry and Thyme Spritzer Recipe – Makes 4 cocktails
1 c. blackberries
1 c. Water
1 c. sugar
1 bottle of champagne
4 ounces or 1/2 c. gin
4 long sprigs of thyme
In a small saucepan, bring blackberries, water, and sugar to a boil. Reduce heat and simmer for 10 minutes, until the blackberries are soft and the simple syrup has turned to a bright pink/redish color. Remove from heat, drain blackberries, and allow to cool. Next, begin by adding 1 ounce of gin to each champagne glass, followed by 2 ounces of homemade blackberry simple syrup. Fill the rest of the glass with champagne and top with a sprig of thyme in each glass.
Paramount's pastry chef created mini apple and berry which perfectly represented the change from summer to fall.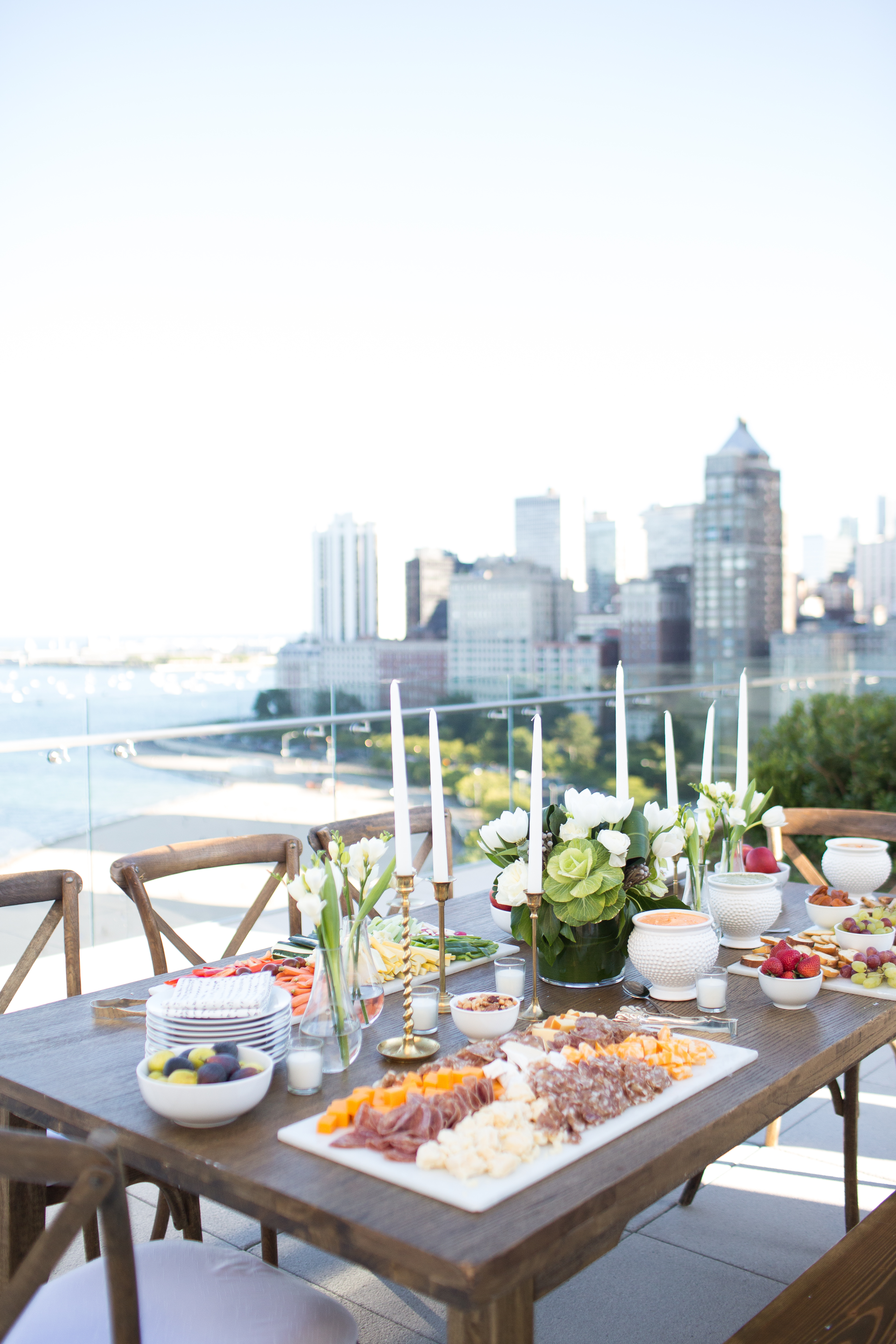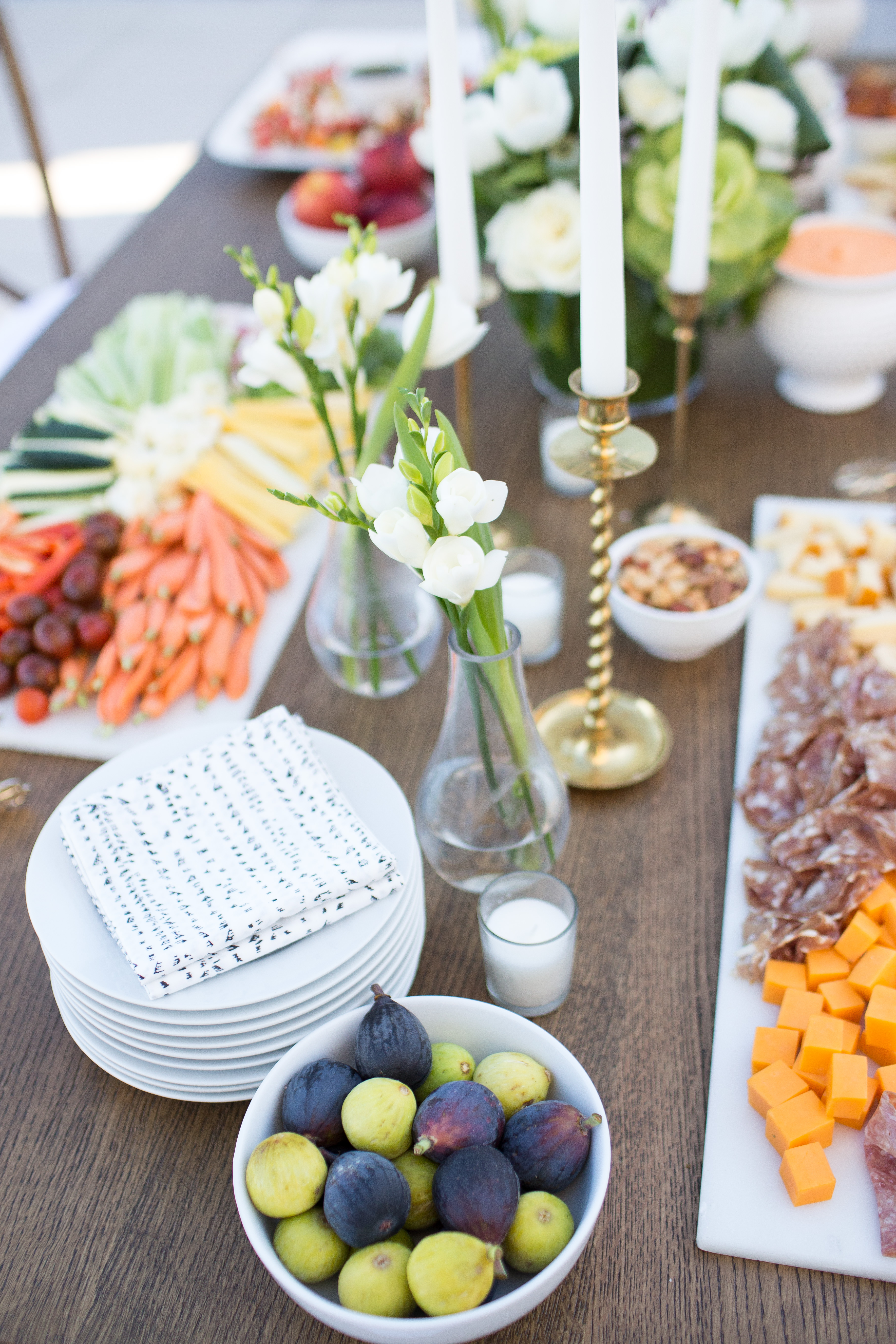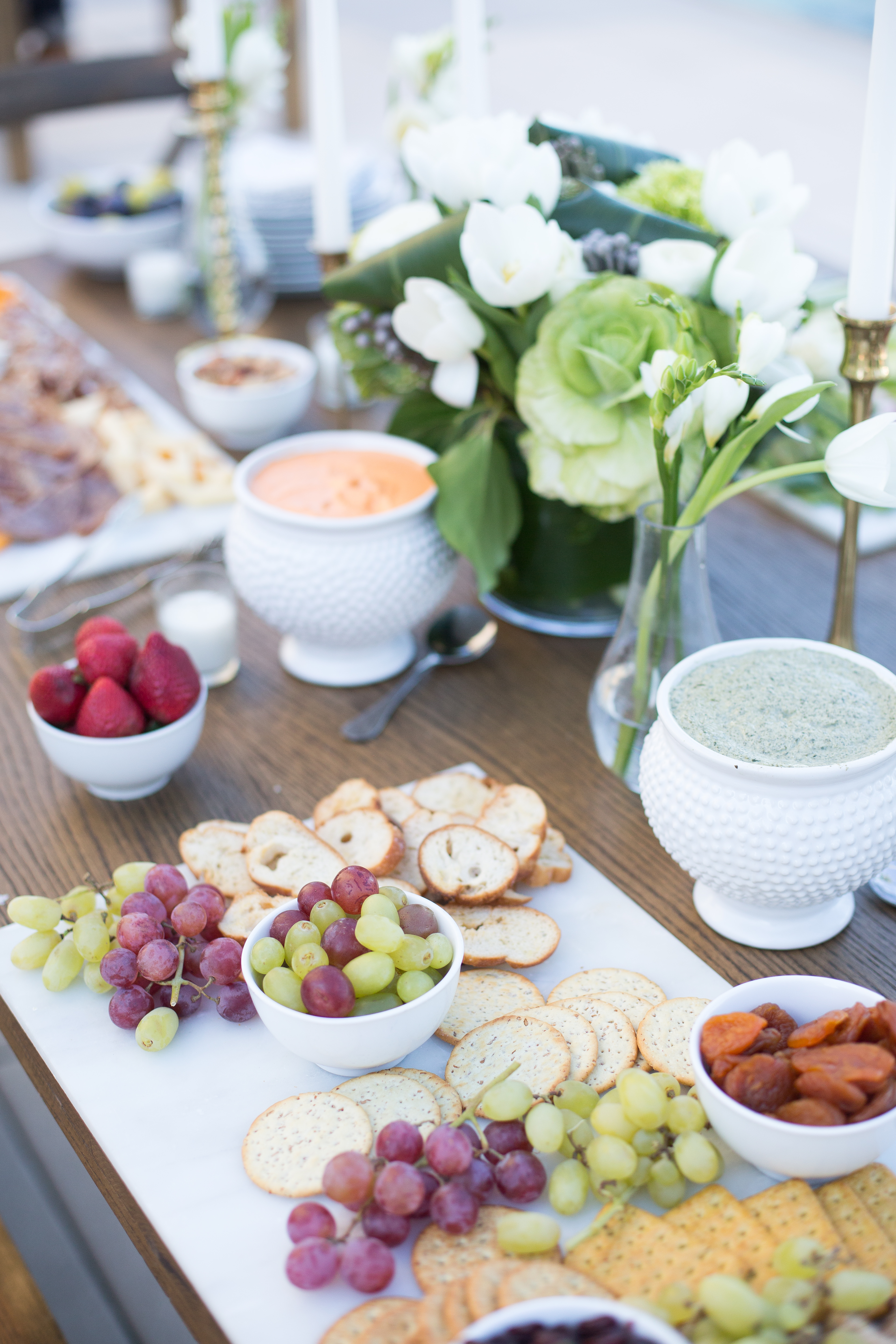 A Rooftop Party and Blackberry Thyme Spritzer Recipe
The chef made mini pies and put together an impressive charcuterie board. Simple florals, candles, and dips (in beautiful bowls) served as decor.