A Summer Weekend in Chicago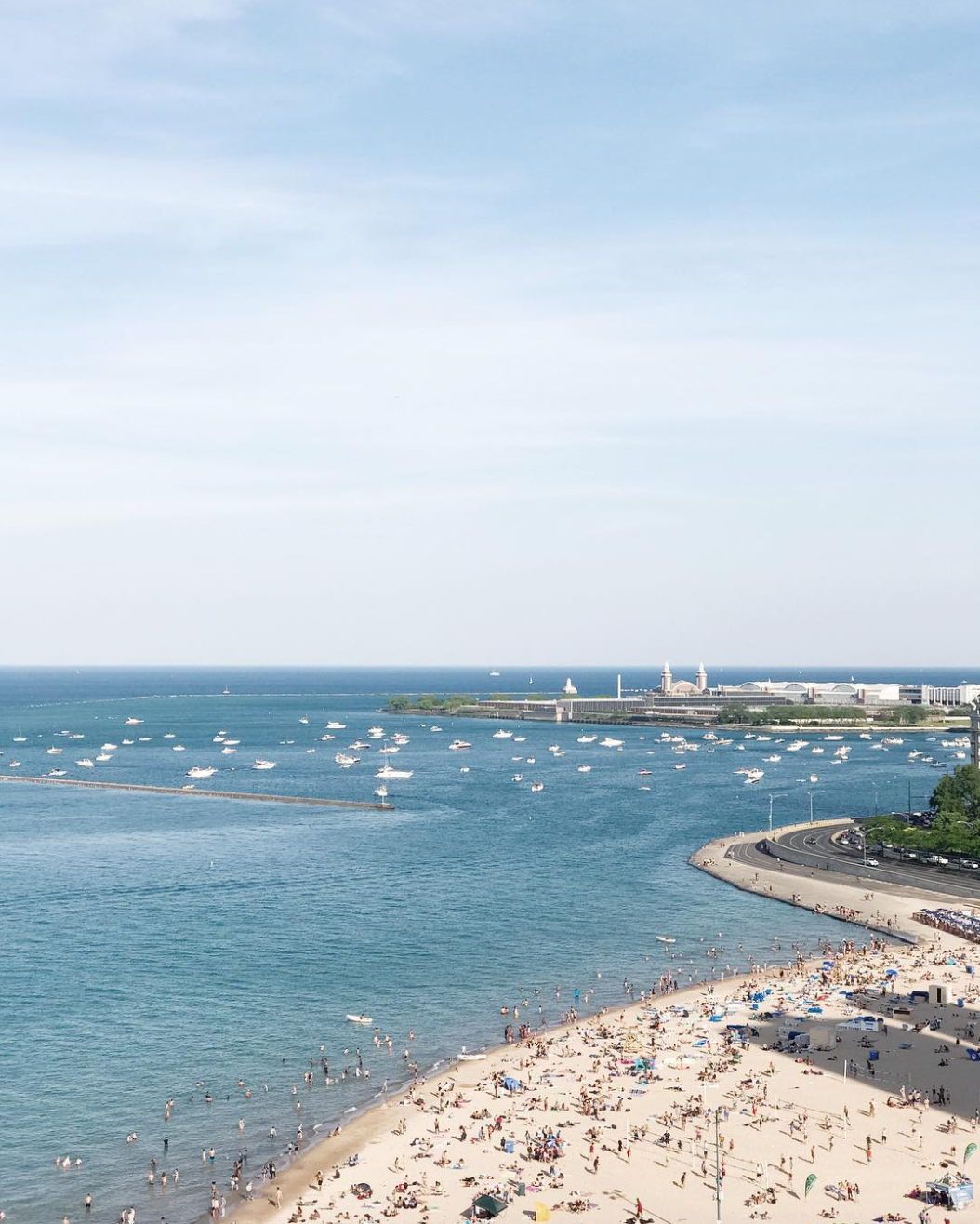 It may not officially be summer yet but the past weekend was the quintessential summer weekend in Chicago. Warm temps, rooftop and patio dinners, grilling, and laying out. It was perfect. Here's how to spend a summer weekend in Chicago.
A Summer Weekend in Chicago
It was Friday night at one of my favorite (newer) patios in the city. We don't go to dinner very often but I was determined to get in some patio time this weekend, and we didn't stop there.
Saturday morning, I met friends at Cindy's Rooftop.
There may have been some cheating in the form of biscuits and chilaquiles and it was so worth it. I wore my new jumpsuit and was stopped by a few people who either loved it or wanted to know where I got it.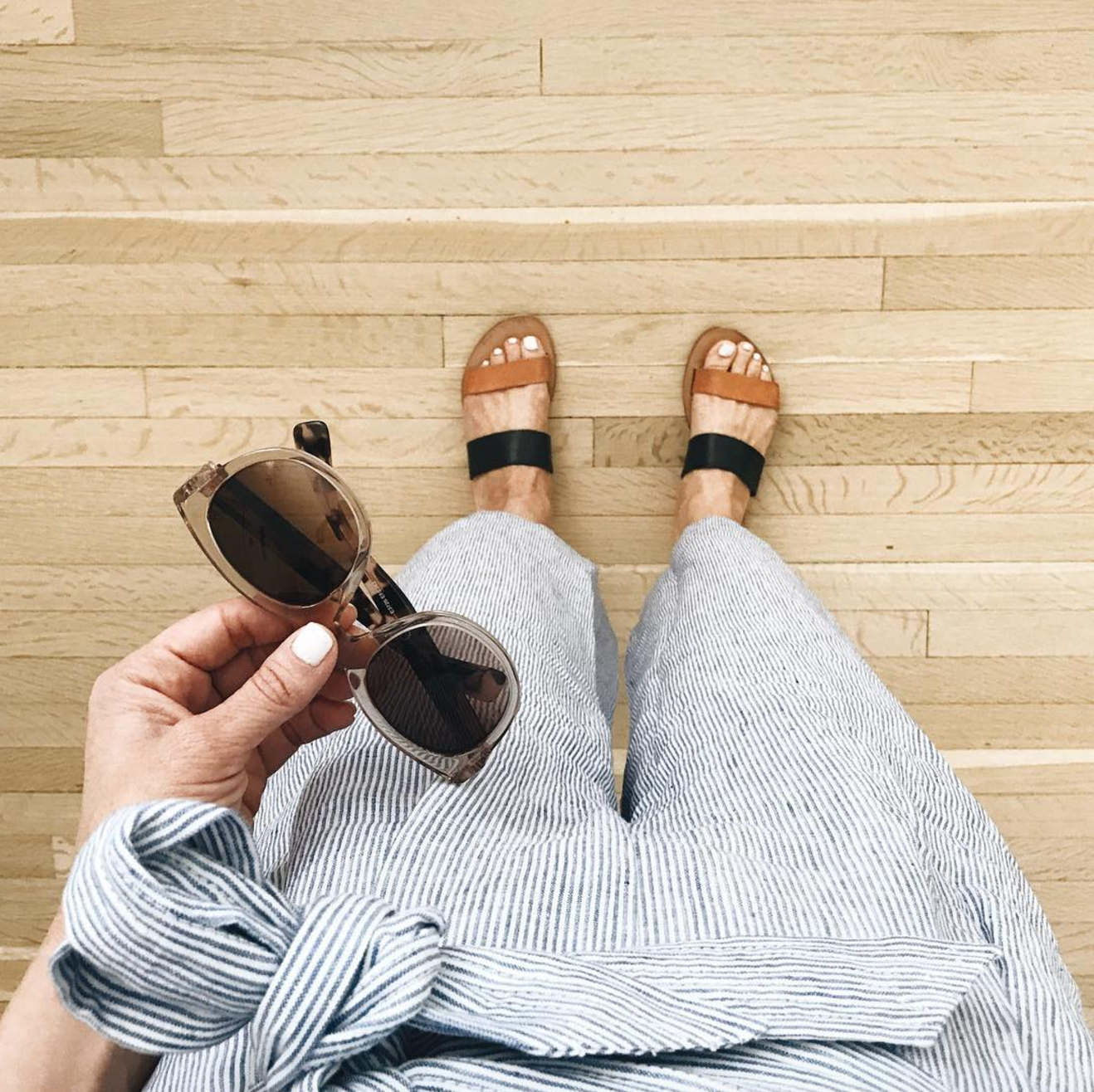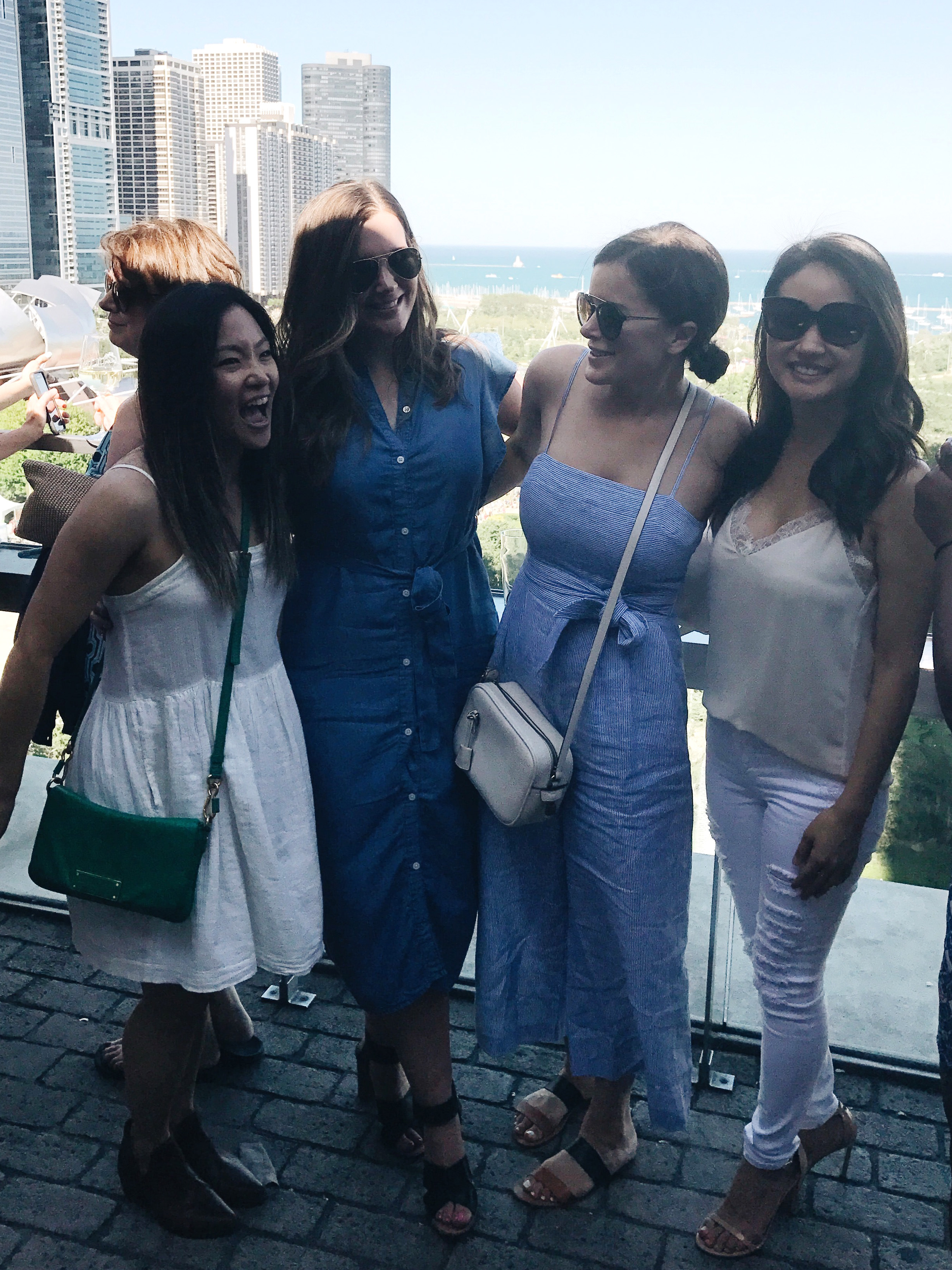 ps The humidity and my hair do not mix so this is my current hair situation until I have it straightened again (Coppola treatment) this week. I'm a frizzy mess right now.

J. Crew
So cute I got it in black, too. It's 25% off through tonight
Shop now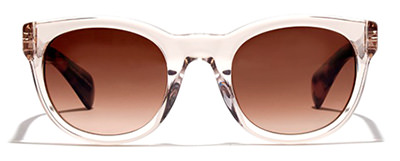 J. Crew
On sale for $47 through tonight!
Shop now
A walk through the city
I enjoyed a 40 minute walk home, taking in the summer sun and enjoying this beautiful city. Conor and I grabbed dinner (and aperol spritzes) at Eduardos (we're so cool going out 2 nights in a row), and then watched the fireworks.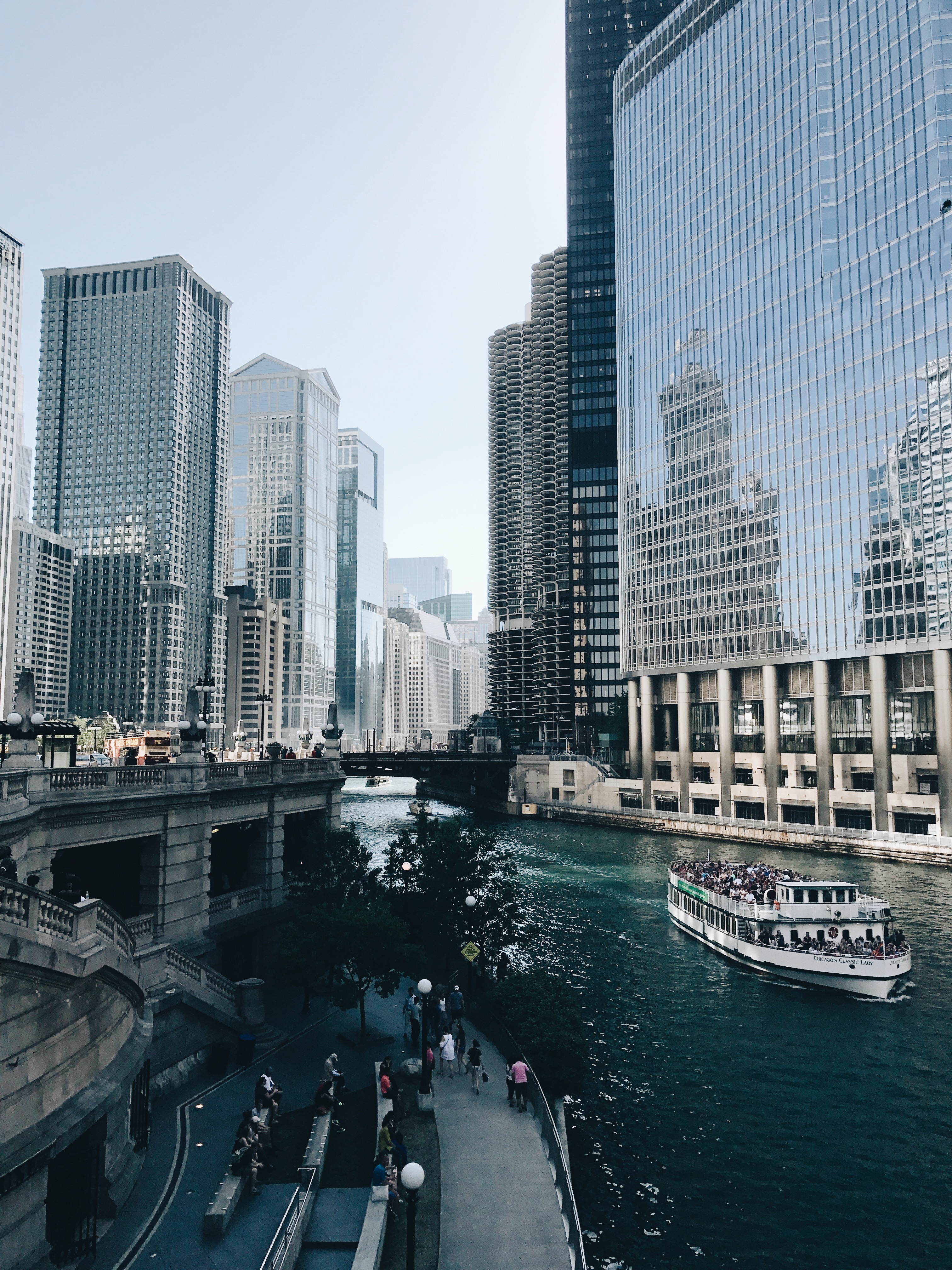 Morning at the lake
Sunday morning, we took Tuck and Buddy to the beach and Tuck swam in Lake Michigan for the first time! Buddy laid in the sun. I was so proud.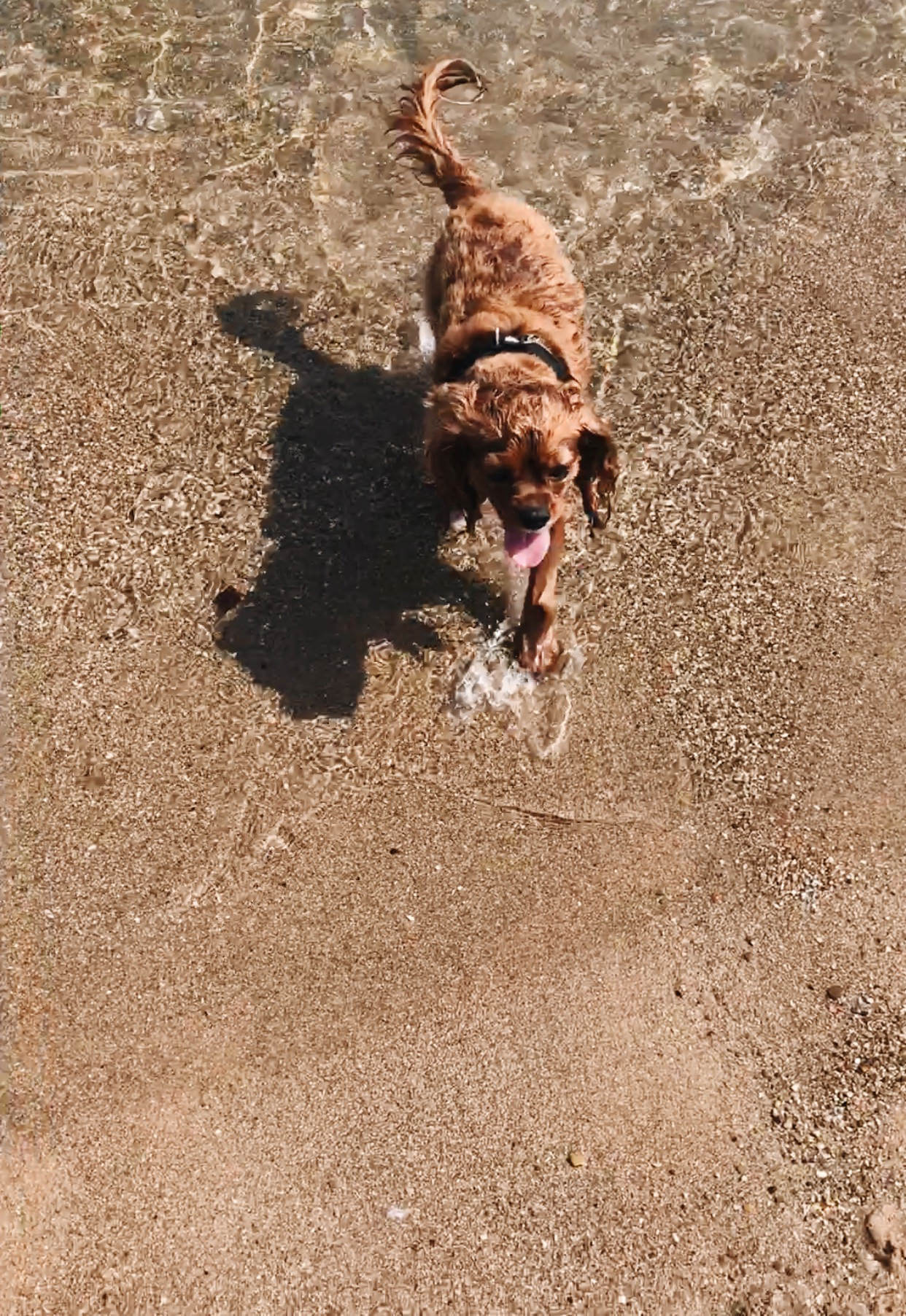 A few people asked about the striped shorts I wore in my instagram stories. They're currently on sale and are so comfortable!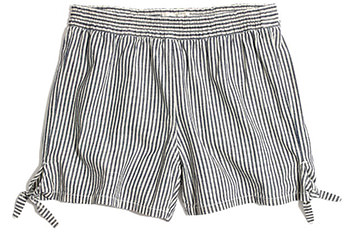 Madewell
Perfect for lounging at home or a walk on the beach, you may have seen these in my instagram stories this weekend. Originally $49.50 and on sale for $29.50.
Shop now
I was so gross after the beach that laying out seemed like the best option. We cleaned up, cleaned our home for the week, ran a few errands, and grilled with friends on the roof.
This weekend made me want to make a summer bucket list, so I'll work on getting that up soon. There are so many places to go and experiences I'd like to have in the city. Summer is so fleeting and I'm hoping to make the most of every warm summer day and night this year.
What are you most looking forward to this summer?