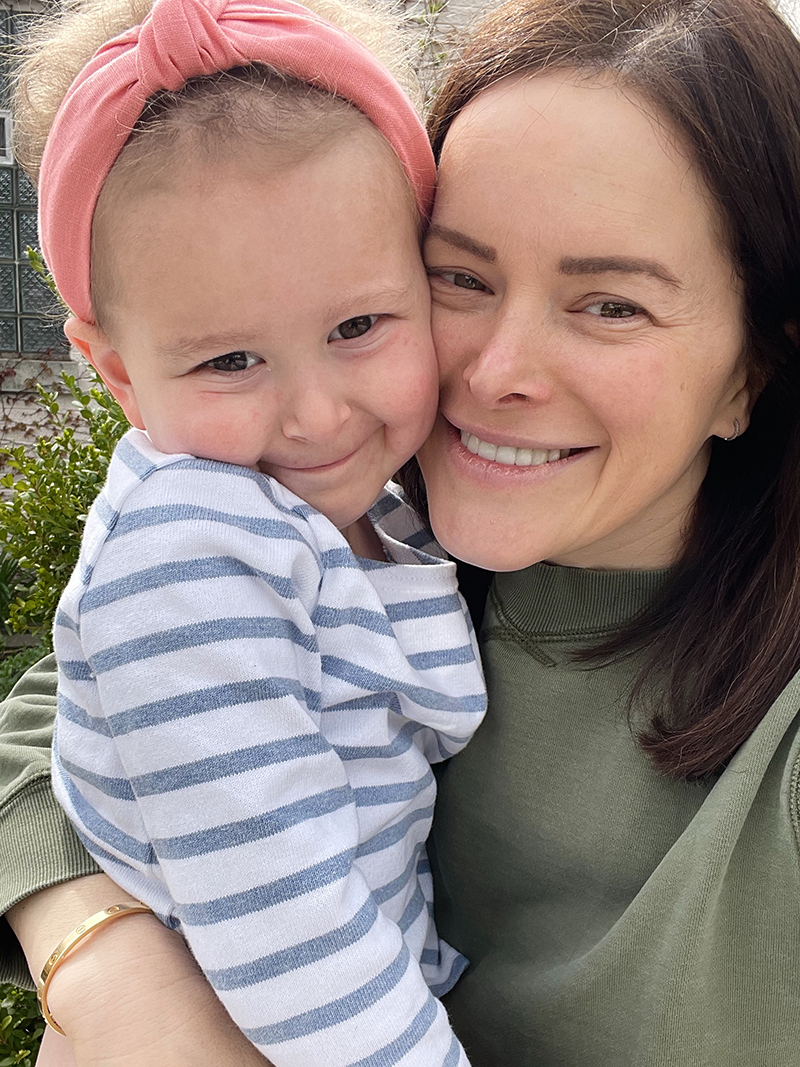 It's going to feel like summer this week, but if you follow anyone else in Chicago, you're probably already aware. Spring was kind of garbage this year – so much rain and way too many cold days. I read that we had about 3 days of sunshine in 45 days. Insane, right? Conor took the girls to the park so I'm writing and walking on my walking pad. I think we're going to do some gardening today (just planters since we're moving) and then we have a patio date night since grandma offered to watch the girls! Here are the first 9 random thoughts on my mind today.
10 Random Thoughts
Walking pad update
I'm almost a week in but am loving the walking pad. I got a few questions about how hard it is to walk and type. At 3mph, I feel good/coordinated, and am writing this post, so I'd say it works. But just tried to go up to 3.5 and my brain…shut off? My typing speed caps at 3mph. Even if you walked 2/2.5 mph, wouldn't that be better than sitting for 8 hours a day? work days aren't normal since we don't have a nanny right now, but I envision alternating sitting and walking throughout the day? It's really sad, but during winter and on days where I'm at my computer all day, I barely move my body. I'd like to (always) get at least 10k steps in, if not more. My PT said this will be great for my back as long as shoulders aren't arched and my screen is at eye level. This makes that possible. Both were very easy to put together – the desk came fully assembled minus the keyboard tray. Took 5 min. I'll write a review once I've had it for a while. (to be clear, neither product was gifted or discounted)
Mother's Day
We had a really sweet and simple Mother's Day at home, and I was just really grateful to be at home together. That's been a big perspective shift when it comes to holidays. We were fortunate to be home for all holidays except for NYE (which, I could care less about) but I know what a gift it is to be at home. And that's something. A family wagon walk, brunch together, and playing in the yard. It was perfect. This was my least sad Mother's Day, because I think after a lifetime of pain and disappointment, everything we went through the last few years really opened my eyes to what does and does not deserve my energy. I'm still sad, but I am no longer fixating on changing something that I have zero control over.
Another career shift
This isn't so newsworthy that it needs its own blog post, but it just came to mind. I mentioned this in my newsletter a while ago and thought I'd share it here, too. I left Anecdote. This could actually get sort of long, so I might write something more in-depth soon. So it's clear, I will tell you that things ended so beautifully. Given the timing of everything, I wasn't ever able to be involved the way I would have hoped. Our other founders took over when Margot got sick and couldn't have been more gracious, asking for nothing in return. I'll always be grateful for the experience, and will always (always!) support Anecdote.
More work updates
Now that I took my SEO score from 75 to 100 (which is as good as it gets) I feel like I should write something. And my Pinterest team has been amazing. They helped with SEO by giving me outlines for new posts, but I'm taking a little break for the summer to just write what feels good and not feel like I have to plan if that makes sense?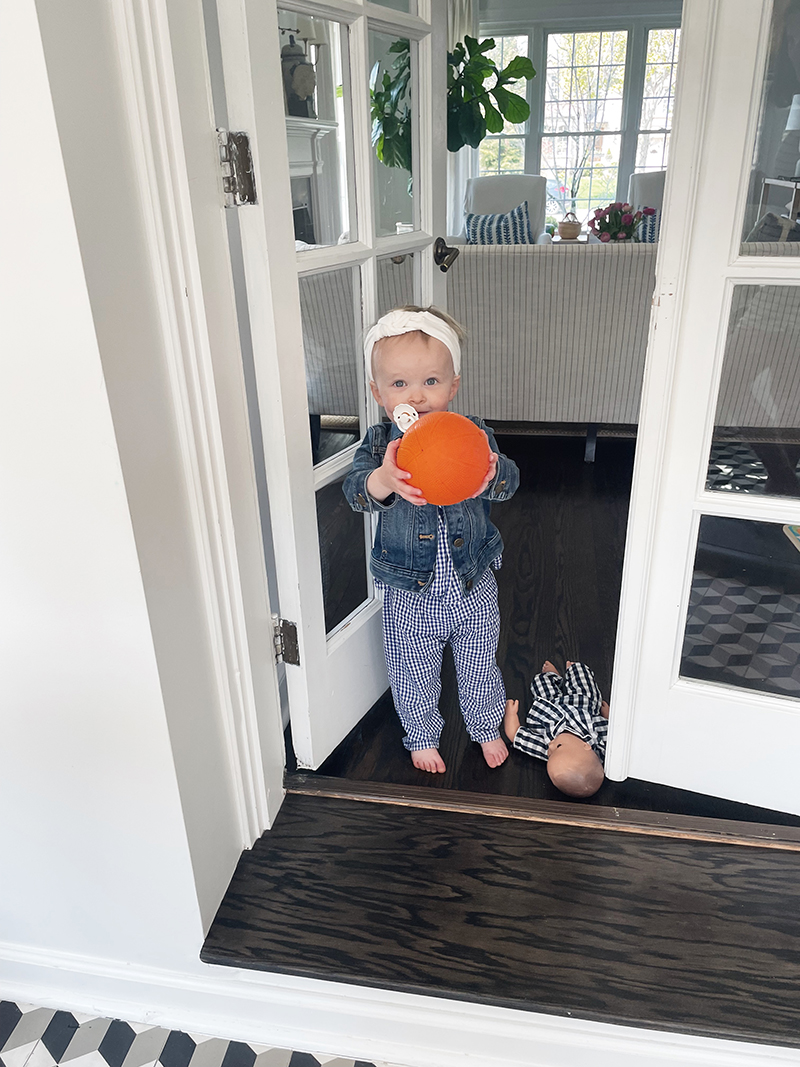 Meet Liam
The doll on the floor next to Kate is Liam. He was named after her cousin and she carries him everywhere. I bought pink and blue dolls for a gender reveal (for Margot to open) when I was pregnant with Kate. We ended up keeping both, and Kate really took to Liam the last few months. His pajamas were so gross after being washed a million times, so I bought these for him since I know they wash well.
I think we (maybe) found a summer nanny!
We met with a college student who could help with the girls 30 hours a week. That will give me time to work, to live a little, and it will allow me to have more time with the girls. There are so many things I want to do with them that are just too crowded for my comfort on weekends (like the zoo) so being able to go on a weekday would be nice.
Getting out more & keeping the girls busy at lunch
I'm so excited for our date tonight. We're heading to one of our favorite patios in the city, and it's been a while since we've gotten to do that. We've also gotten to do a lot more with the girls, too. The first time we took Kate out to eat she sort of freaked out and didn't know how to sit still in a new environment, so I did what I do. I researched restaurant/busy toys, and ordered a few random things I thought both girls might like. We're going to take the girls to lunch this week, so I'll report back.
Product reviews and updates
I feel like I am long overdue on some product reviews and updates. There are some products that I'd like to share more about (all not sponsored, and if/when something is ever gifted you'll always know). So if there's something I own that you want to know more about, or something I've done (like SEO updates) head over to my IG stories.
The Ballard Designs sale ends today
Everything's 20% off! You can shop my favorites here. If you're interested in our bistro set, it always sells out fast.
The outdoor shop and recent finds
My summer outdoor shop is live and our patio furniture is on sale. I'll be adding more this week, so be sure to check back.