On My Mind This Week, 11.29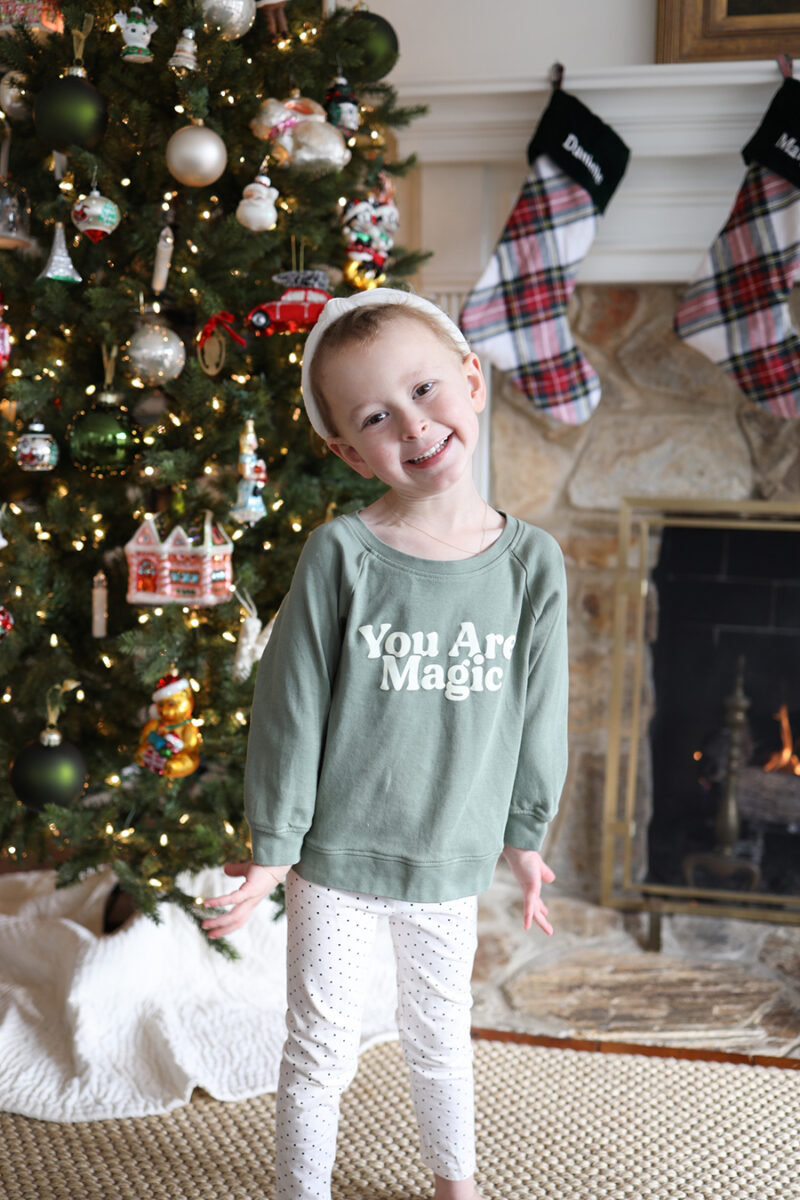 I started this post by the fireplace and Christmas tree but relocated to my bed. This pregnancy has been a breeze (not one complaint) but round ligament pain kicked in this morning and wow. Our old nanny is back (part-time) and it's so good to have her here. Margot is still sniffly and coughing so I kept her home from school, and she's quietly playing with a very loud Encanto house. After putting together 14 gift guides and a few sale roundups, this feels just like the kind of post I need today. So I'm going to share some things that are on my mind this week, 11.29.
On My Mind This Week, 11.29
It's Giving Tuesday!
Alice and Wonder is donating 20% of ALL SALES from today to Alex's Lemonade, and $10 from each of our You are Magic Sweatshirts. But really, read that again. 20% of all sales! I'll round up a few favorites below.
My friend Rebecca is donating all sales from her Italy calendar to our Alex's Lemonade fundraiser today. And today is the last day to take 25% off her shop using the code HOLIDAY25 at checkout. A great time to stock up on everything from cards and wrapping paper to photography! We have this print ready to hang in Margot's room.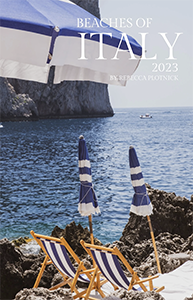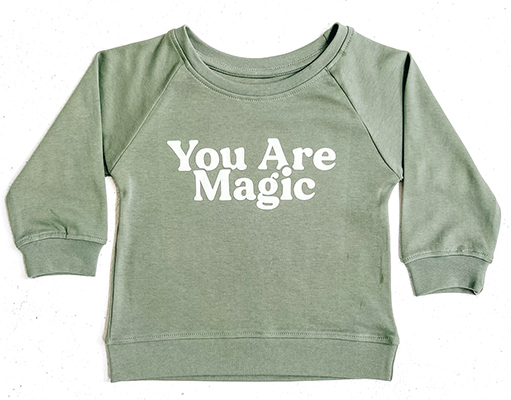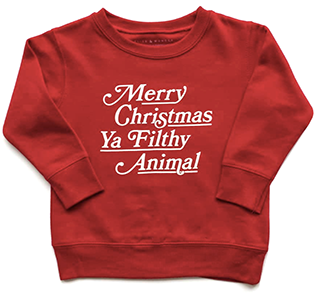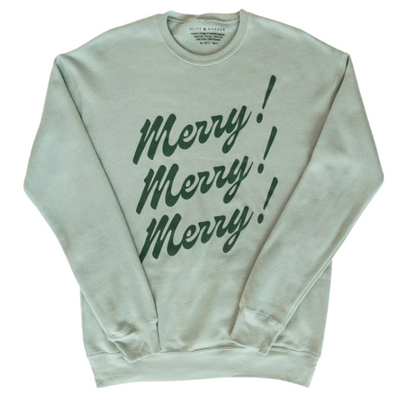 Going no-contact
In my next newsletter, I'm going to share more of my family story and why I chose to go no-contact with my mom. I also talk about why I don't speak to or see my dad, although that was less of a choice. Things like this are never easy to share, and it feels too personal to have in a blog post. I know firsthand how hard the holidays can be without family, and it feels like it's finally time to start sharing more of my story. You can sign up here.
My baby is growing up
I've never discussed details of potty training and do not plan to because I wouldn't want someone to discuss when and how I go to the bathroom. But I will share that I used this book (and when I say "used this book" I read chapter 1 and went with it). We're in the middle of potty training and it's going well. And Kate is officially in a big girl bed. Breezy Kate is really claiming her soon-to-be middle child status by taking the lead on everything. We're going to move Kate's crib into the nursery and I am starting to figure out the design for that room. Leaning toward this wallpaper.
Last night's design meeting with my friend Kira
Kira is in town for 2 days and came over last night. It's always so good to see her. We had Sweetgreen, sat by the fire, and knocked out some design decisions for the house. She helped us figure out door hardware, our dining room rug, wallpaper, and our family room curtain fabric. There are a bunch of swatches on the way for throw pillows – it's going to be so cozy.
Speaking of our house, some updates
Dining room wallpaper prep begins today, and install should happen in the next few days. I was torn between the green and blue but went with green since it made more sense for holidays. Living room paint will follow! Our kitchen chairs (finally) arrive tomorrow! I ordered them at the end of May, so I am ready for a real place to sit in our kitchen. Living room and family room sofas are due to arrive in December so I am hopeful we'll have them before the end of January. Our bathroom vanity should be here next month, too. The family room still needs molding, paint, and we need our chandelier installed. The fireplace mantel should arrive in the next month or so – it's been a process but is finally starting to come together.
Wrapping up holiday decor
I still need to get our garland on the staircase, and then pick up live garland for our mantels and wreaths for our windows. If you're in or near the western suburbs, I love Vern Goers for greenery. I'll be lighting our boxwoods and bushes with these lights, and bought some mini artificial Christmas trees to place outside, too. Might try to give it a go after our nanny leaves today.
Holiday festivities
We're taking the girls to this drive-thru light show this weekend. And next weekend, my sister is coming to town for a holiday cheer visit. We'll do zoo lights, the color factory, and the Rosemont light show. My mother-in-law got us Christmas dishes this year, so I think we'll do a fun early Christmas dinner with her, too. It'll be a nice, cozy weekend – lots of holiday activities, movies, and some baking, too.