Life, Lately: After Our Wedding
What. A. Month. Our wedding was exactly 4 weeks ago but I can totally believe that much time passed because I've been all over the place since. After spending two weeks in Europe (I'll recap that trip one of these days), I spent my first week at home sick and …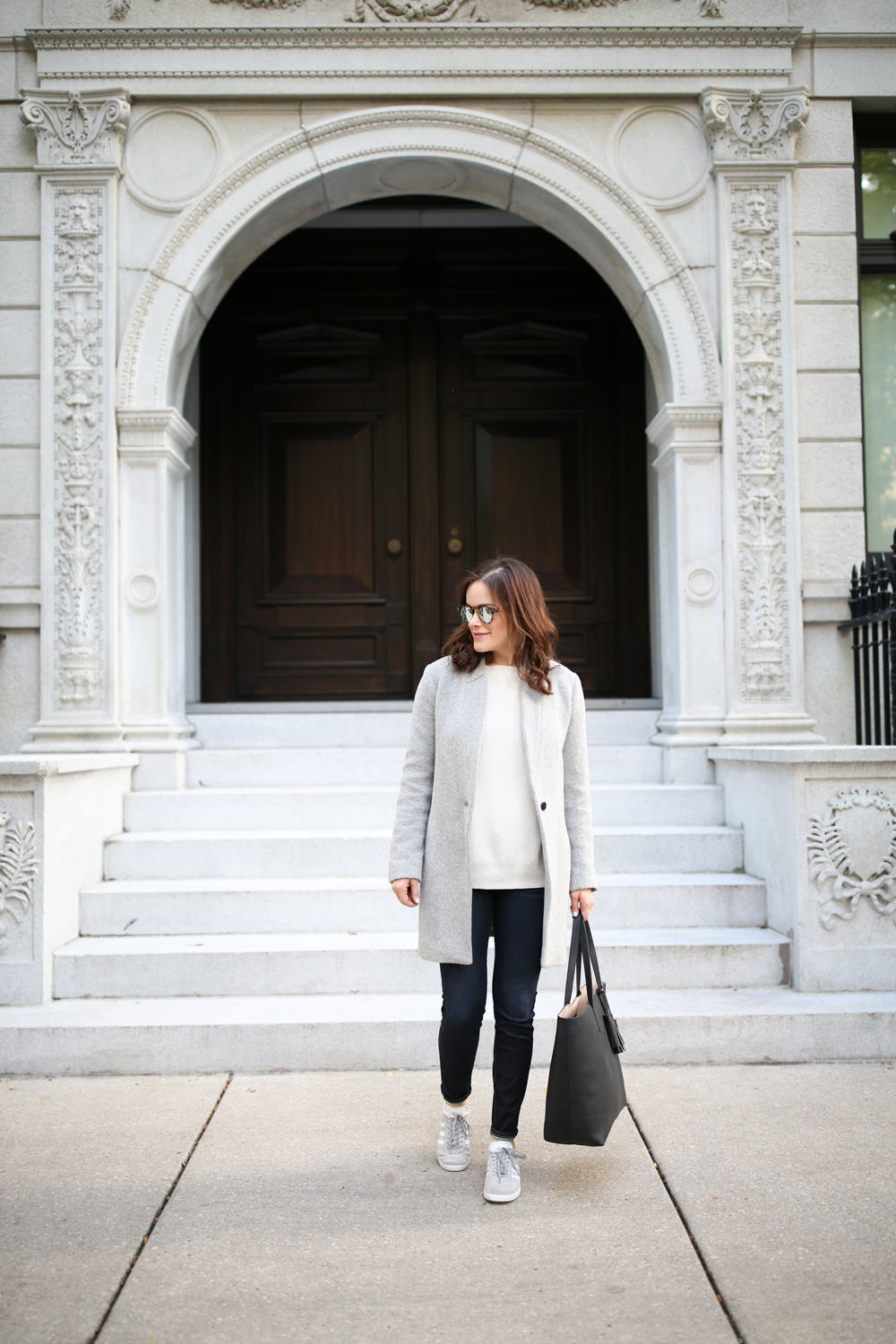 What. A. Month. Our wedding was exactly 4 weeks ago but I can totally believe that much time passed because I've been all over the place since. After spending two weeks in Europe (I'll recap that trip one of these days), I spent my first week at home sick and working in bed. I finally dragged myself out of bed to style and shoot something for The Everygirl, then dove head-first into our gift guide and a bunch of personal campaigns. Here's my life, lately: after our wedding.
Life, Lately: After Our Wedding
We usually split the gift guide 50/50 but this year, added our managing editor to the mix. We have such a great team, and things already feel more organized (and less hectic) this year.
My holiday home tour will go live on The Everygirl in early December.
I'm ordering some new holiday decor but plan on relying on wreaths and garland to make this place feel festive. Our home isn't as warm as my homes usually feel to me (don't get me wrong – it's lovely but feels a little stark) but I'm hopeful I can make it feel cheery and cozy.
Speaking of my blog and shop, I only work on The Everygirl during the week so I've been shooting on weekends. It feels like I'm just going from one thing to the next but I love what I do so I'm embracing it.
I'm sure most of you can relate to this, but I just want to lay low and get things checked off my to-do list when I'm not laying around doing nothing. I've been working late and had a few things to shoot the past few weekends, and just feel a little disconnected from everything.
Post-wedding party
This coming weekend, we're having a post-wedding party so we can celebrate with our friends and family. My sister and a few close friends weren't able to make it to Paris but will be here. I cannot wait to spend the weekend with everyone!
Life is so much less stressful without wedding planning on my to-do list and being married is so much better than being engaged.
I finally get the hype about Stranger Things because Conor and I started season 1 Saturday night and we're already a few episodes into season 2.
I am very into this brand to keep my suitcase organized and this one for the world's most comfortable shoes. And these Christmas PJs.
Ok, so do we like these posts? I'd really love to hear from you guys. What types of content do you want to see over the next few months? What questions do you have for me?
OUTFIT DETAILS