What's On My Mind Today, 2.17.23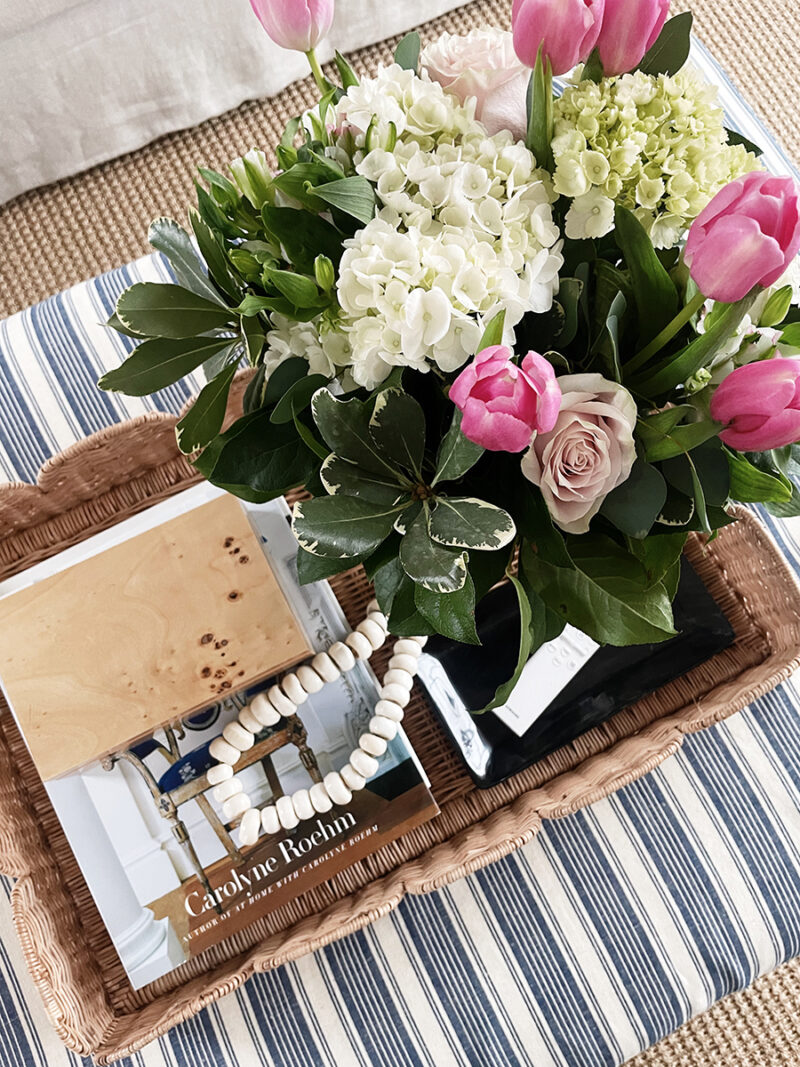 It's been the strangest few months. Moving from 5 days a week of help to 3 days has been a challenge. The days our nanny is here are the most relaxing, and she's not here tomorrow. When she's here, I can quietly sit and focus on work, and since I work from home, it's usually nice to have that time to myself. Conor has been really wonderful about giving me an extra hour to sleep in the mornings because my sleep has been garbage, so there's that. We have ballet and a birthday party for one of Margot's friends from school this weekend. And we'll probably take the girls to breakfast and out to do something since we were home most of last weekend. Here's what's on my mind today.
What's On My Mind Today, 2.16.23
We're heading to clinic tomorrow
Tomorrow will be our first time on the oncology floor since December, and even crazier, our first time this year. We should go a total of 6 times this year and used to go weekly, so I'm grateful for that. And I do always love seeing our favorite nurses. We're bringing some valentines gifts for the kids at clinic too, so that's something.
But the visits hit a little harder these days (PTSD). It's hard on Margot which makes it hard on me. And a lot has come up the last couple of weeks. I am about 2.5 weeks away from being as pregnant as I was (with Kate) when Margot was diagnosed. She had high fevers before diagnosis, and happened to have her first high fever since then (104.2) last weekend. As I shared on IG, high fevers are scary for any parent, but there's just a lot more weight when they come after a Leukemia diagnosis. Most days feel really good and normal – and I really don't think about it all too much. It comes in waves, and I just need our lab results back so I can see that everything is ok.
We're going to make the most of tomorrow. The whole family will drive downtown together, I'll take Margot up to clinic, and then we'll all go out after.
I cannot believe we'll have a new baby in two months
It's pretty surreal especially after the last few years. I forgot how physically demanding pregnancy is at this stage (30 weeks) and this little guy does. not. stop. moving. It's really reassuring but he dances all night and I'm tired.
I hope the adjustment is a lot easier than last time, and I have to believe it will be. No treatment, we're not isolated, and the girls are older, happy, and healthy. Kate did casually tell me she didn't want me to be the baby's mom and that she wanted dad to hold him, so this should be fun. She is such a mama's girl. It's been so long since I've gotten to hold a newborn and I just can't wait to see all my babies together. Three kids! I'm excited for matching moments like this, too. I don't feel ready but when does anyone ever feel really ready for a third baby? And I'm the least-ready in terms of a nursery, but know that doesn't matter.
Oh, and ICYMI, I do not have gestational diabetes! 🥳
A phone call with someone I admire
I got on a call with Liz (Alex's mom) of Alex's Lemonade Stand this morning. It's not the first time we've spoken, but she reached out to discuss lemonade stands. Given the last few years, I've never hosted one, but the timing feels right. The wheels started turning and I had my "ah ha" moment. So I sent text messages to my friends Monica of Monica and Andy, and Ali of Alice and Wonder. Both wrote back quickly and were excited to help make a difference again. So we'll be teaming up this summer to host lemonade stands at both their stores.
Leave it to me to wait until I have a new baby to host an event. 😂 More to come, but I'm so excited to be able to do this and so grateful to these amazing women who have been so supportive the last few years. They've helped raise thousands of dollars for ALSF.
An early start on Easter baskets
I'm due a few weeks after Easter and on the off-chance I go early, wanted to make sure I'm all set on Easter baskets. I'm not done, but got an early start. I ordered these silk butterfly wings, bath bombs, and pastel markers.. I always like including Easter pajamas, but we have so many right now, so we'll see. You can see more Easter basket ideas in this post.
Our stick vacuum is on sale
I cannot say enough good things about our cordless vacuum I need to get it together and show you a video of this thing in action. It's a splurge but the stick flexes (as in bends in half) under furniture, and it's cordless, and comes with two rechargeable batteries. I actually vacuum vs just waiting to have our house cleaned since it's so easy to use.
Spring fashion and shop updates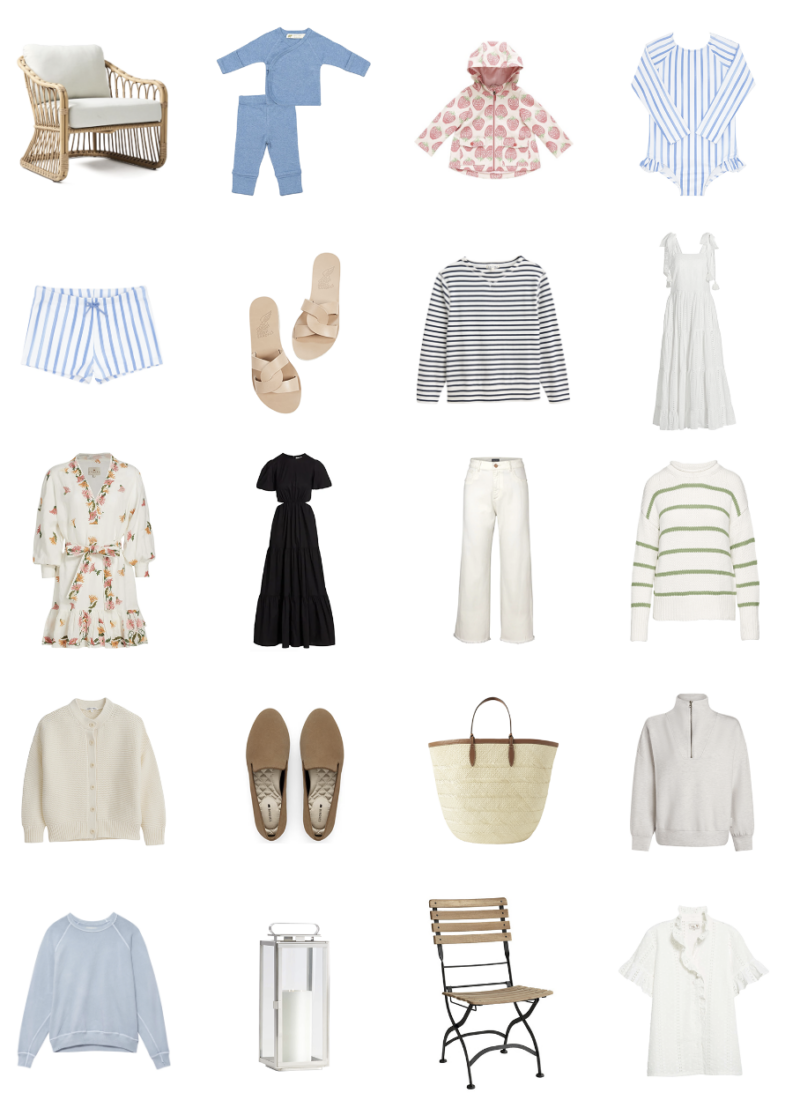 I added a bunch of new pieces to the shop, and published my spring capsule wardrobe. After spending all that time on these projects, I really can't wait to wear regular clothes again. And for warm weather. It's currently snowing. 😑
What I'm working on
I've been sharing a lot on LTK and did a couple how to style posts for my spring capsule.
I'm feeling generally behind or just slower on everything else and haven't been able to sit down and really write. My mind isn't there, but I've learned that you can't force it. I do have some great partnerships coming up and hope I'll be able to focus a bit more next week. I really want to try to get some content out since I know I'll be slowing down, but I'm also embracing slowing down now. Having 3 days of childcare and being this pregnant, there's only so much I can do. I am historically not the best at unplugging so I have no idea what it will look like after baby is here. I'd like to take time off and enjoy him, but maybe do a post or two a week when I feel ready. The plan is to just see how it all feels, and to return late July after taking a maternity leave.
Life, lately
We've been spending most of our time (as a family) in the family room. I love cozying up in here with my laptop and buddy, and working during the day, too. We should have our pillows (in partnership with Arianna Belle) in a few weeks, and our white chairs are being reupholstered. You can see all the plans in this post. I'm trying to figure out some somewhat reasonably priced window treatments.
Things have been slow since Margot was home (recovering) half the week, my car is being repaired, and I'm just…tired. And so pregnant.
We're having a snowy pizza night tonight and watching Encanto. Again. And I promised the girls ice cream with hershey kisses. As Kate said, "yeah that sound like yum."