How to Plan a Moana Themed Birthday
Our girl is three! She has been talking about having a Moana birthday for months, so I transformed our house into Motunui on her special day. One of the best parts of being a mom is making your child's dreams come true, and it felt so special to make some …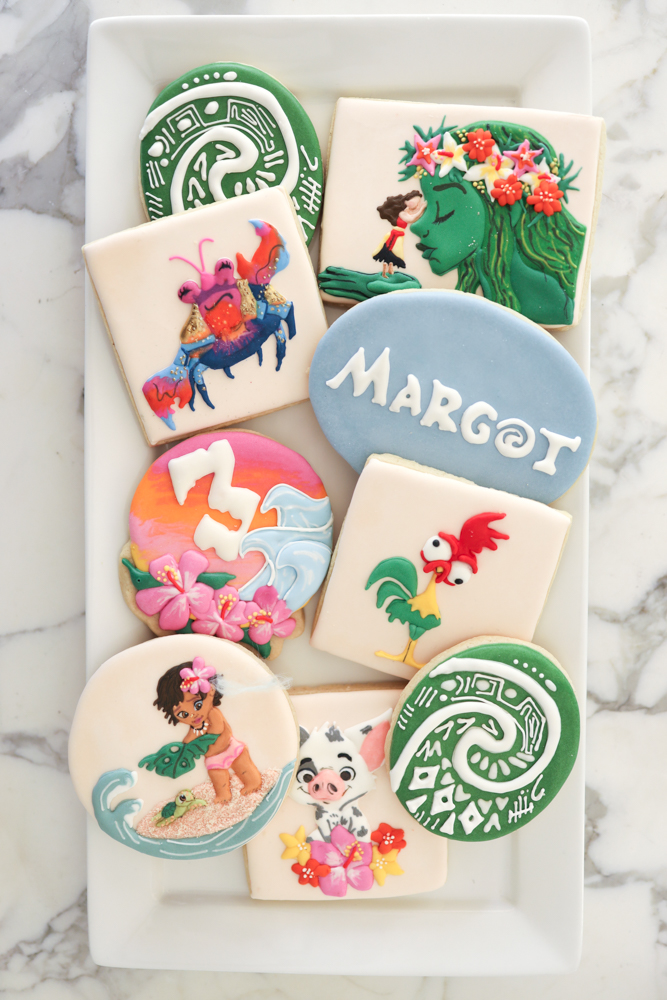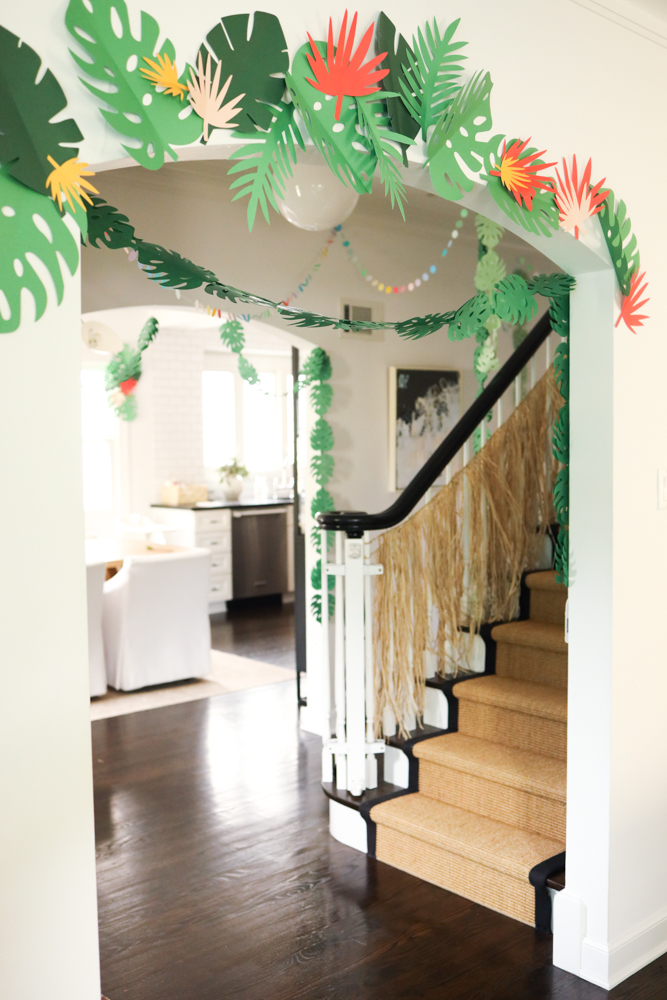 Our girl is three! She has been talking about having a Moana birthday for months, so I transformed our house into Motunui on her special day. One of the best parts of being a mom is making your child's dreams come true, and it felt so special to make some magic for her. I went wild with the decor but she really gets it, and after the year she had, I couldn't imagine not celebrating her in a big way. Her reaction was worth the hours I spent scouring the internet for Moana birthday party ideas. And what I put together felt pretty magical. Everything's linked at the bottom of the post.
How to Plan a Moana Themed Birthday
I tried to buy things we'd use again. The rainbow paper garland is so fun – we use it every year. I posted the decor to Facebook Marketplace for free to a family who might be planning a Moana party.
Looking for Moana costumes for adults and kids? Read this post.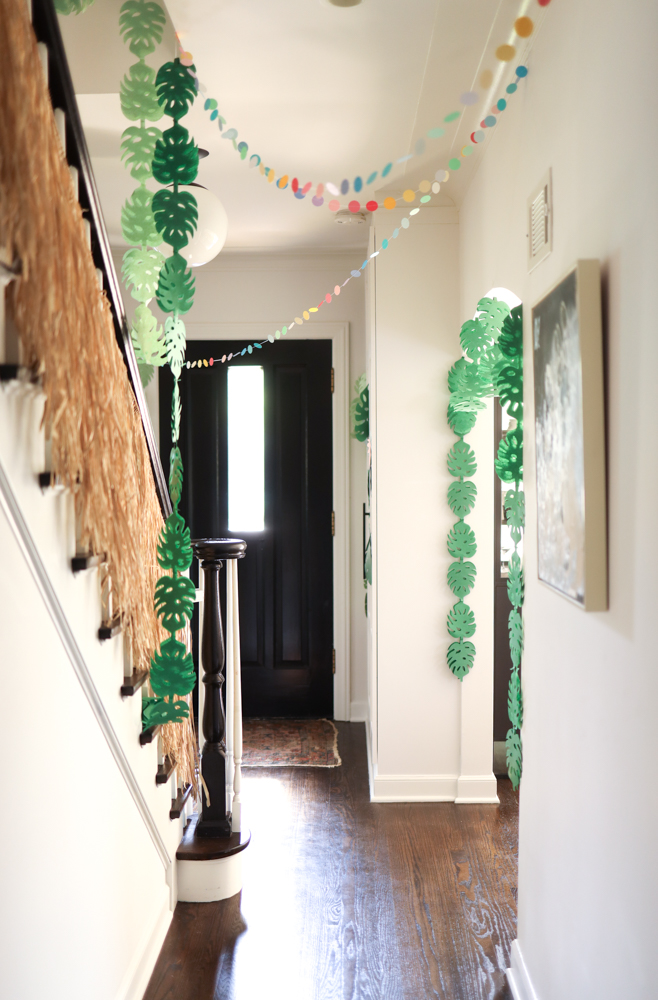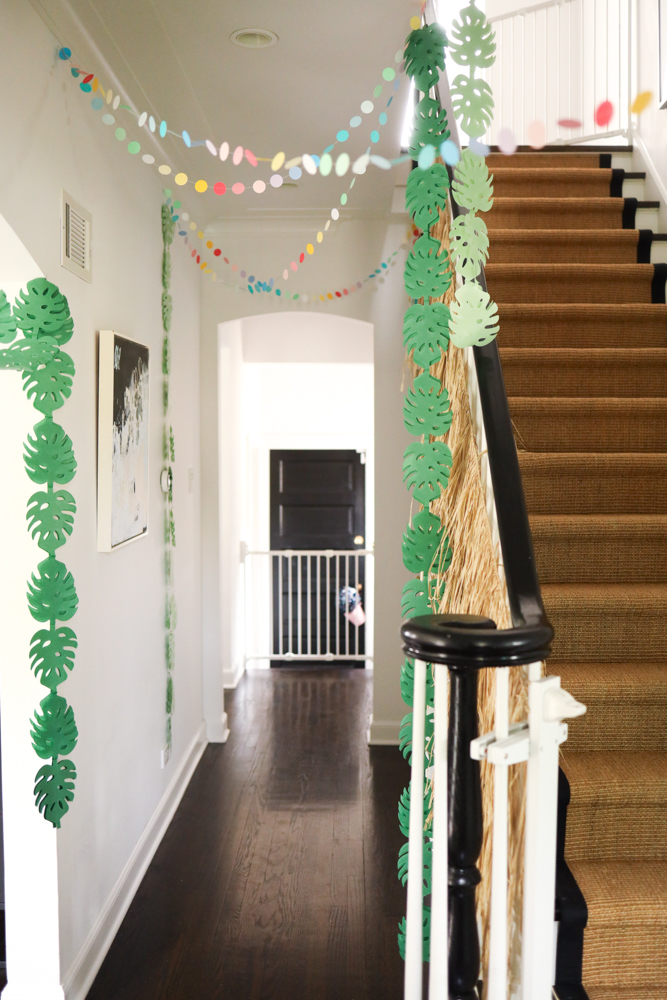 I used double sided tape and tiny command hooks to stick the leaves to the wall. The backdrop is on the heavier side, so I attached it to our curtain rod.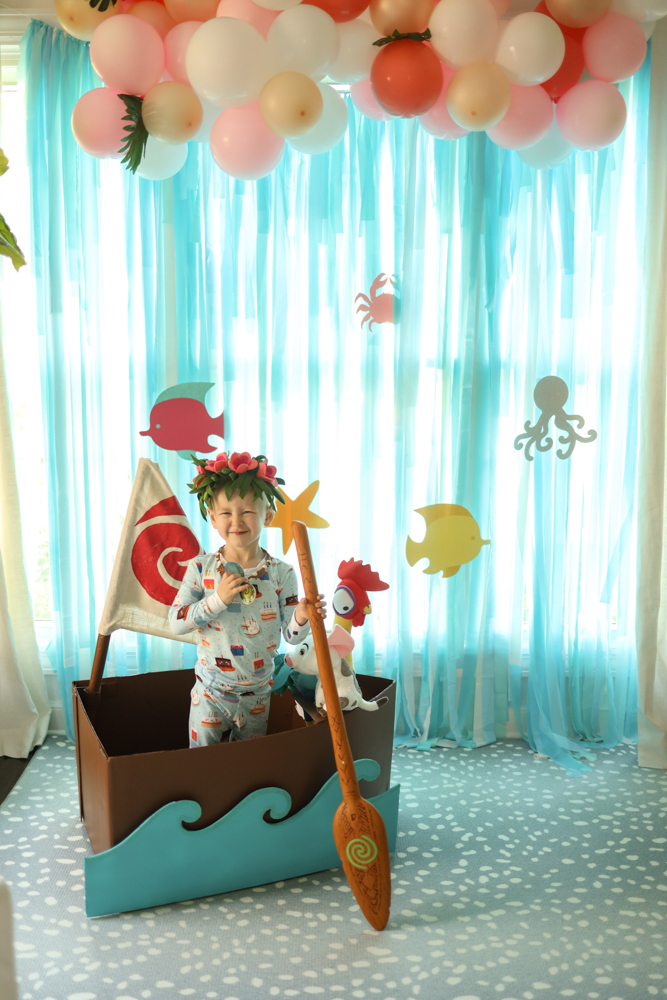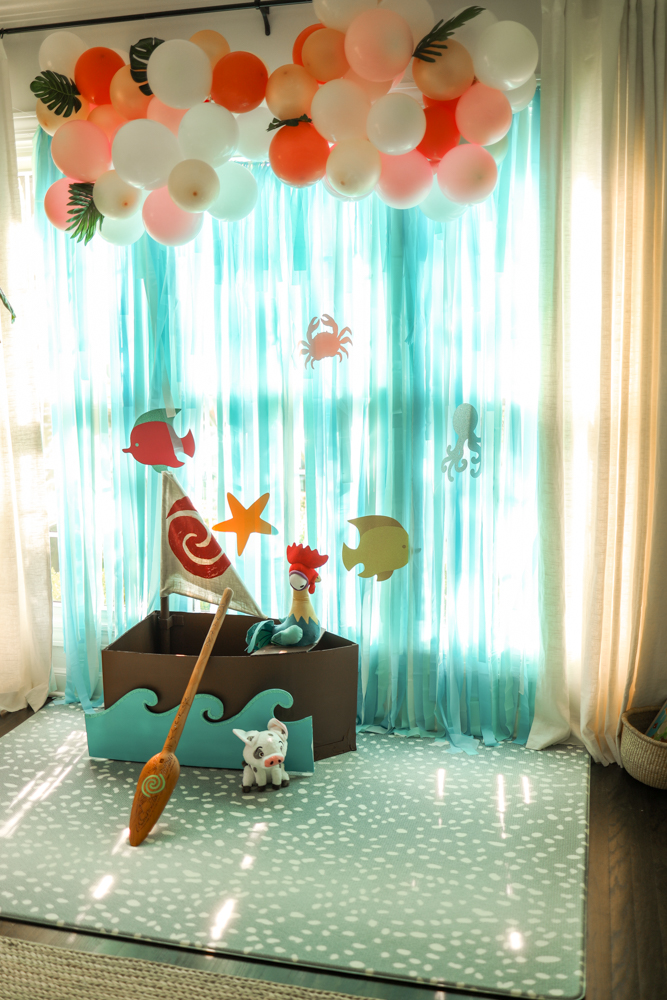 The blue photo backdrop is a splurge but is so worth it. First, it's weather-proof, so you can use it both indoors and outdoors. It's also very durable and can be used year-after-year. I bought a rainbow one that I used for Margot's 2nd and Kate's 1st birthdays. Blue works for so much: the sky, ocean, frozen, etc.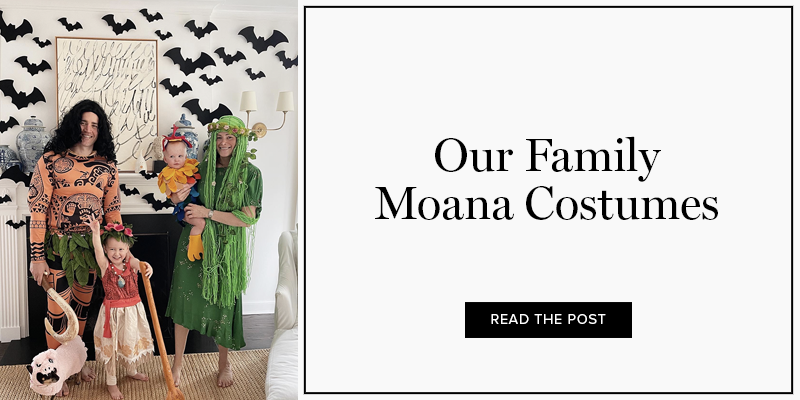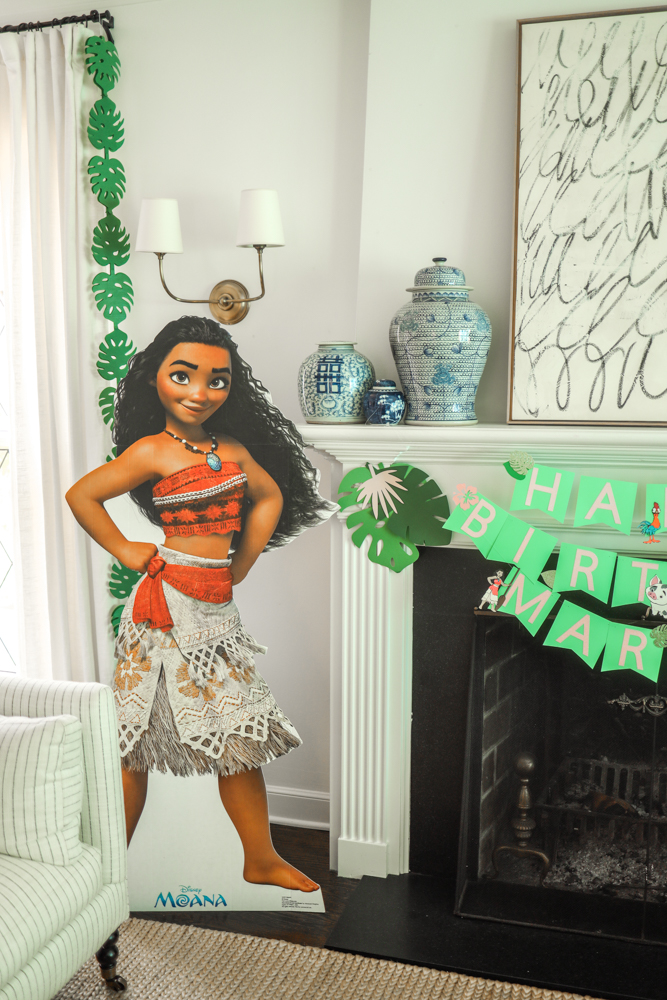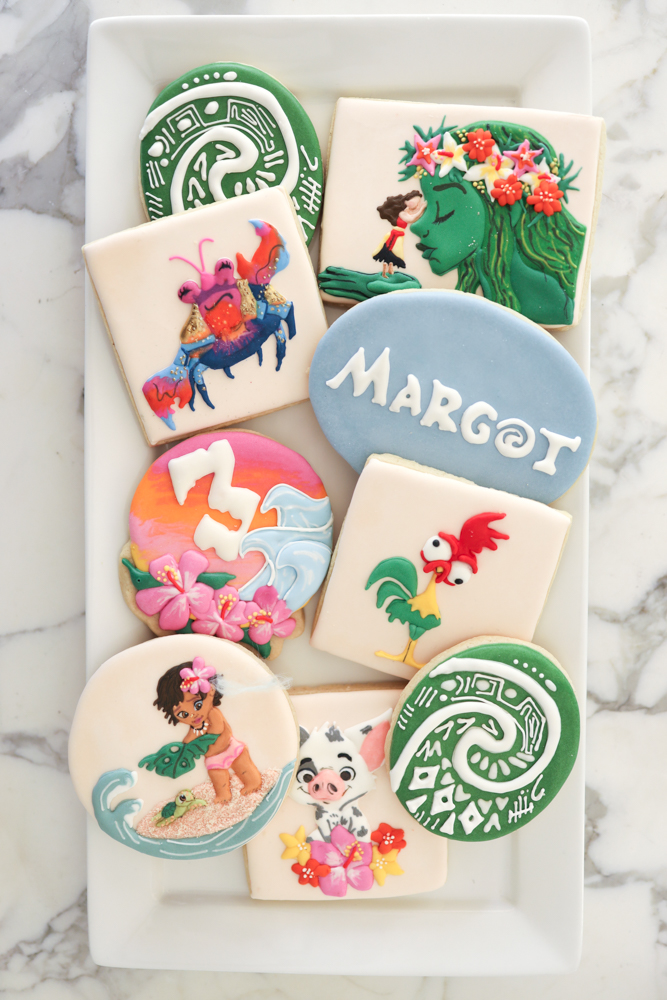 The cookies by Sugar Bloom Cookie are true works of art (they're delicious, too). Andrea very generously emailed me offering to make cookies for Margot, and when I saw her work I couldn't say no. So excited to support her small business for future events. When I saw these in person, my mind was blown! They are truly incredible.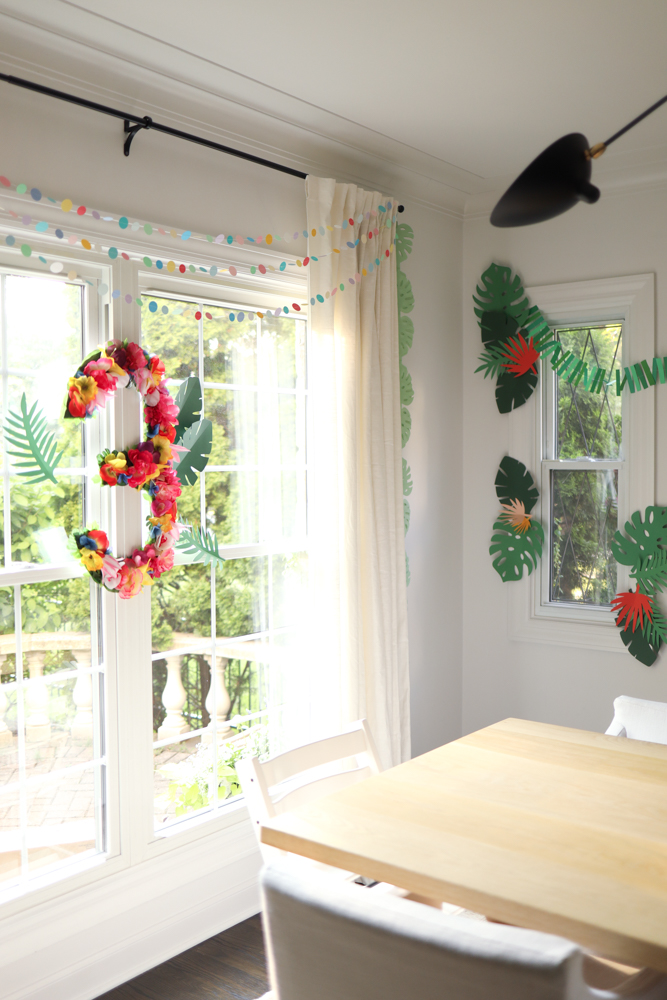 Moana Birthday Cake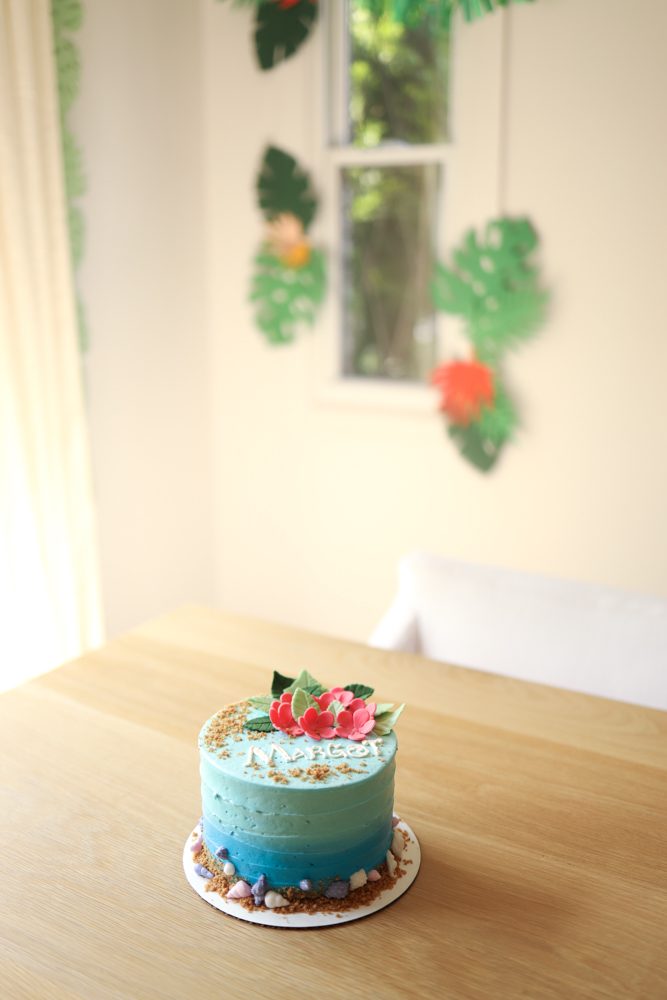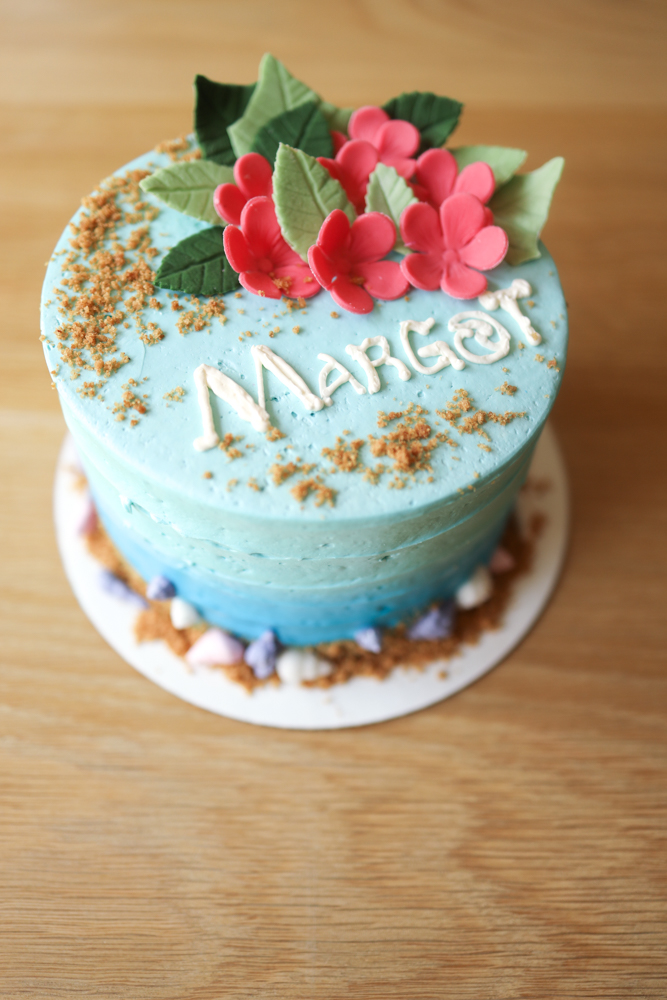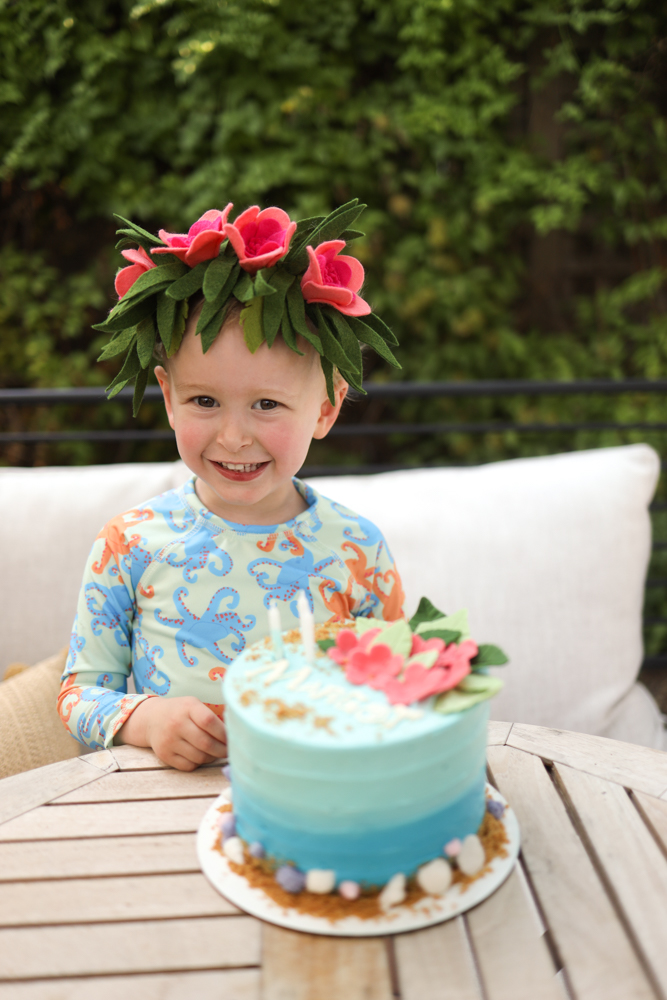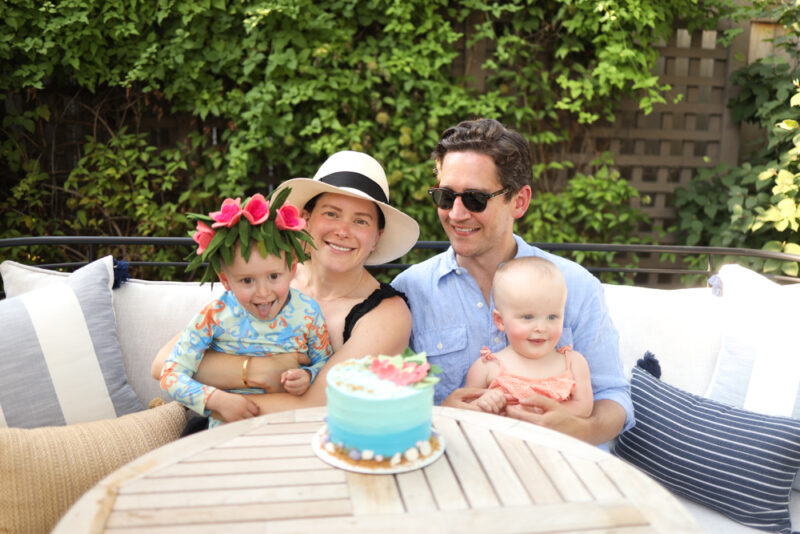 Moana Birthday Party Decor
Leaf garland, Target
Paper leaves, Target
Eco-friendly balloon garland, canoe, birthday sign, fish cutouts, and green garland in dining room, Made by Ilyssa
Raffia skirting, Schindigz
Moana cutout, Schindigz
Reusable, weather-proof streamers, etsy
Floral 3, etsy
Cookies, Sugar Bloom Cookie
Cake, Sugar Fixe
Pua, Amazon
Flower crown, etsy
Oar, Amazon
Octopus swimsuit, Pearl Street Swim