When to Transition from a Crib to A Toddler Bed (And How To Do It)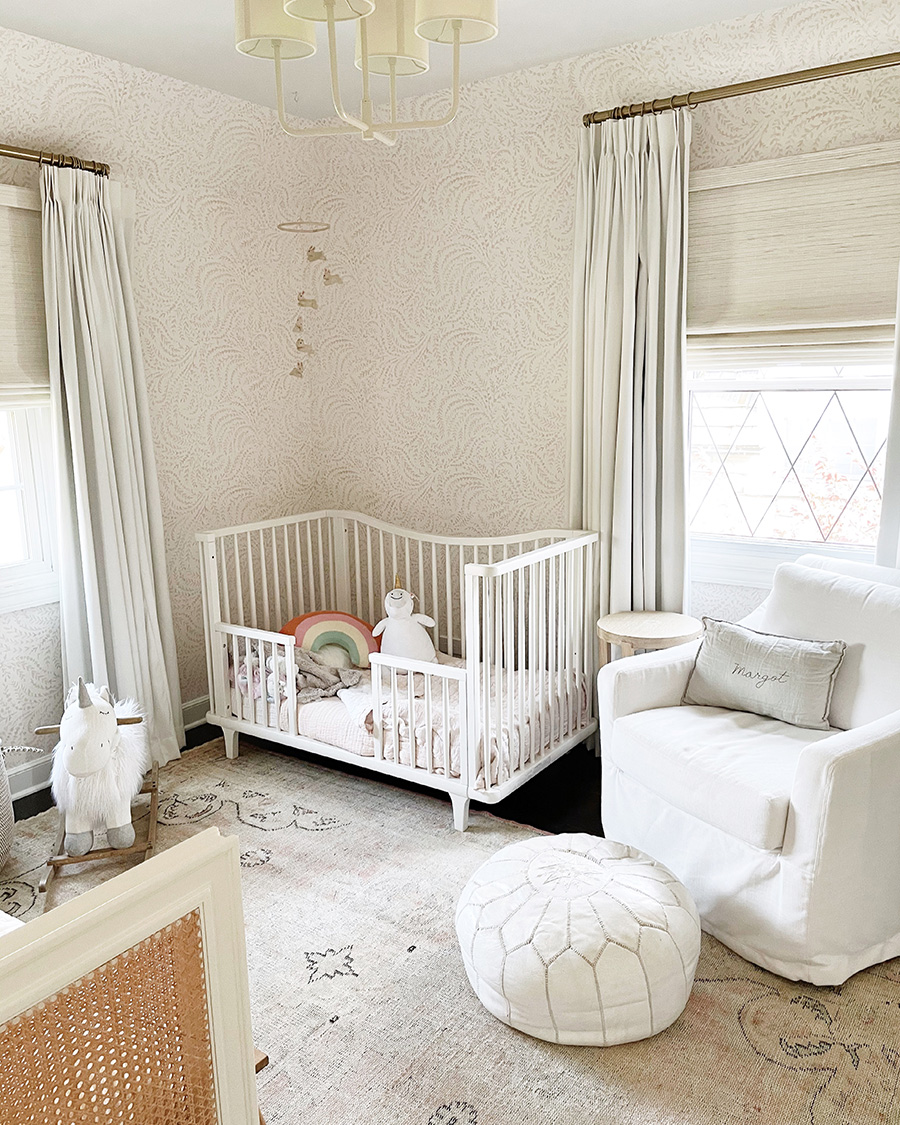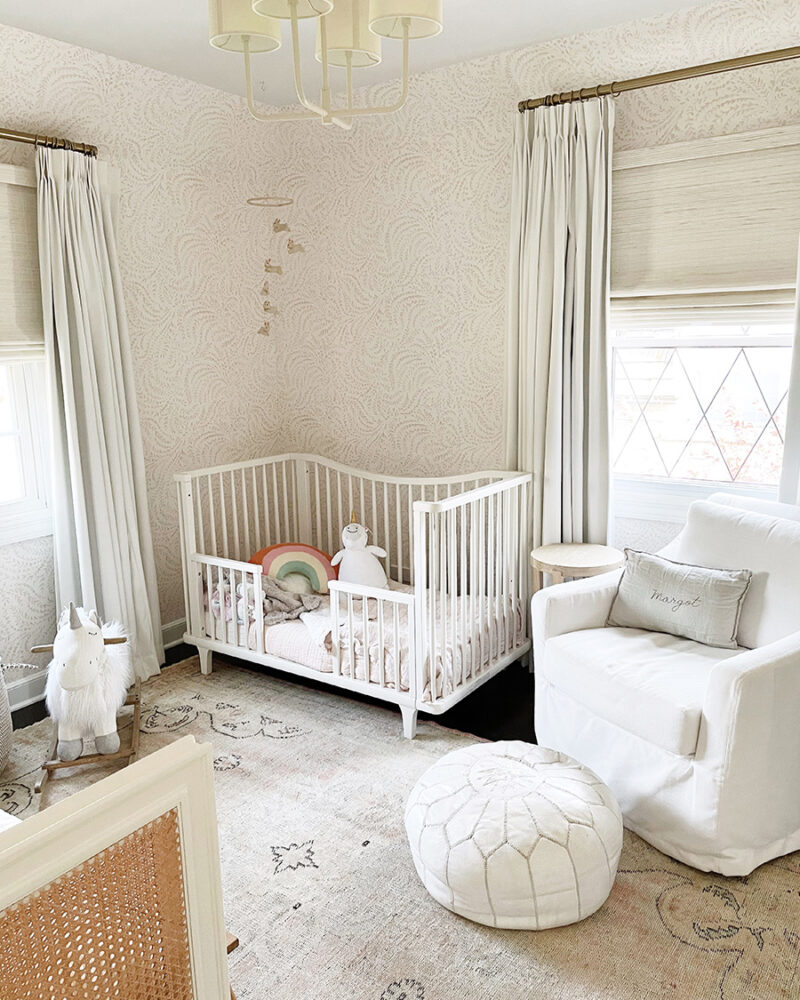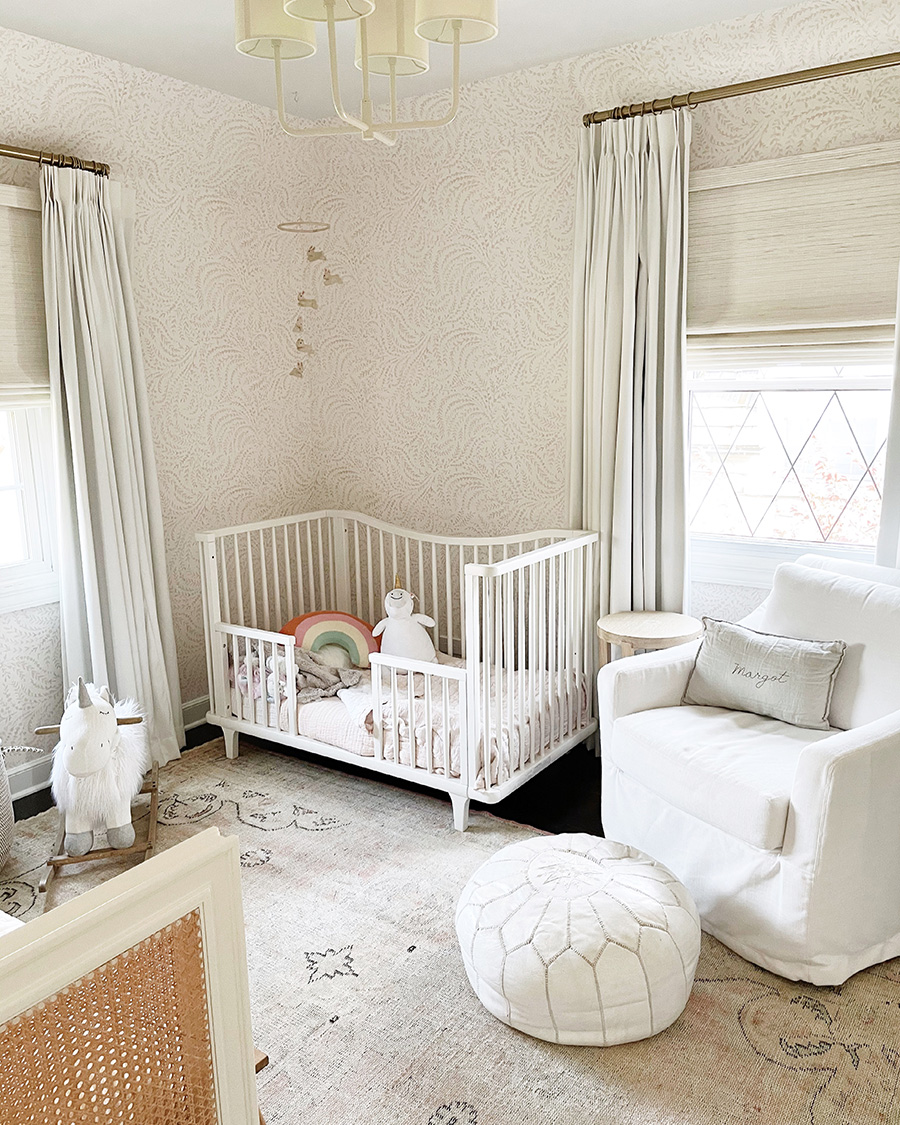 One day, your baby is in their sweet little bassinet. Before you know it, the bassinet is outgrown and they're in the crib with their mattress on the highest setting. Then you blink and they're climbing out of said crib with the mattress on the lowest setting. It might seem like it was just yesterday when you were bringing home your new baby, and it was! But if you're here, a few years have passed and that baby is likely a toddler. Today, we're going to talk about the transition from a crib to a toddler bed, and both when how to do it. This post was written with Certified Pediatric Sleep Consultant Michele Wawerski of Peaceful Littles. Michele shared her expert advice to make this transition seamless for you and your toddler or preschooler. I've been through the process 1.5 times (going through it with my second) so I wanted to share some of what I've learned, and some favorite products that helped us through the process.
When to Transition from a Crib to A Toddler Bed (And How To Do It)
Is your toddler showing an interest in a big-kid bed? Do they fight going in their crib or try to climb out? Here are the ways to know your toddler is ready to switch from a standard crib to a toddler bed and how to best prepare them (and their room) for the big change. The "right" time to make the transition is unique to every child. And when it does happen, there are things you will want to do to make sure your child and their room are ready for the change. So – how do you know if and when it's time?
Your toddler should be at least 3 years old.
Prior to age 3, your little has likely not fully developed the impulse control to stay in an open-concept bed. The four walls of the crib serve as a safe, cozy spot for your toddler to rest. You will be more successful if you are able to wait until this age (or very close to it). If your toddler is attempting to climb out of their bed, make sure it is to the lowest setting and he or she is in a sleep sack. Try putting their sleep sack on backwards to keep them from being able to remove it. If they continue to attempt to climb out of the crib, it's time to add the toddler crib rail to the crib or move to a toddler bed.
Your toddler has a great sleep foundation.
A great sleep foundation consists of a bedtime routine, followed by your little peacefully falling asleep and staying asleep throughout the night. Your toddler is waking well rested. If you are currently managing bedtime resistance, night wakings or early wakings, I highly recommend addressing those sleep concerns before moving forward with the transition. Your child should be able to fall asleep on their own before transitioning to a bed. You are much more likely to see success when they can fall asleep and have good sleep habits. If you're having trouble with bedtime, read Michele's tips for creating an easier bedtime for your preschooler.
Your toddler seems ready.
There are many signs that point to "readiness" and they are not all created equal. First things first, if your toddler can climb out of their crib on their own, it's time. If you have noticed your toddler has started to consistently make comments about wanting a bigger bed, they might be ready. They should be at an age where they understand that they should need to stay in bed. And their room should be ready for the transition, too.
Your toddler exceeds the weight limit for the crib.
Different crib companies vary on weight/size limitations., so it is best to read the safety features on your growing child's crib. If he or she has met those limits, it is important to consider your child's safety and move them to a bigger bed.
If your toddler is hitting all or some of these checkmarks, it might be time to make the transition.
How to make the transition from crib to toddler bed successful:
Discuss it with your toddler days in advance
.
Once your little is showing signs that they are ready to move out of the crib, spend a few days talking about it before making the transition. This helps prepare him or her for the change that is coming. You might say something along the lines "in three days, you are going to get a bigger bed like mom/dad… in two days…etc."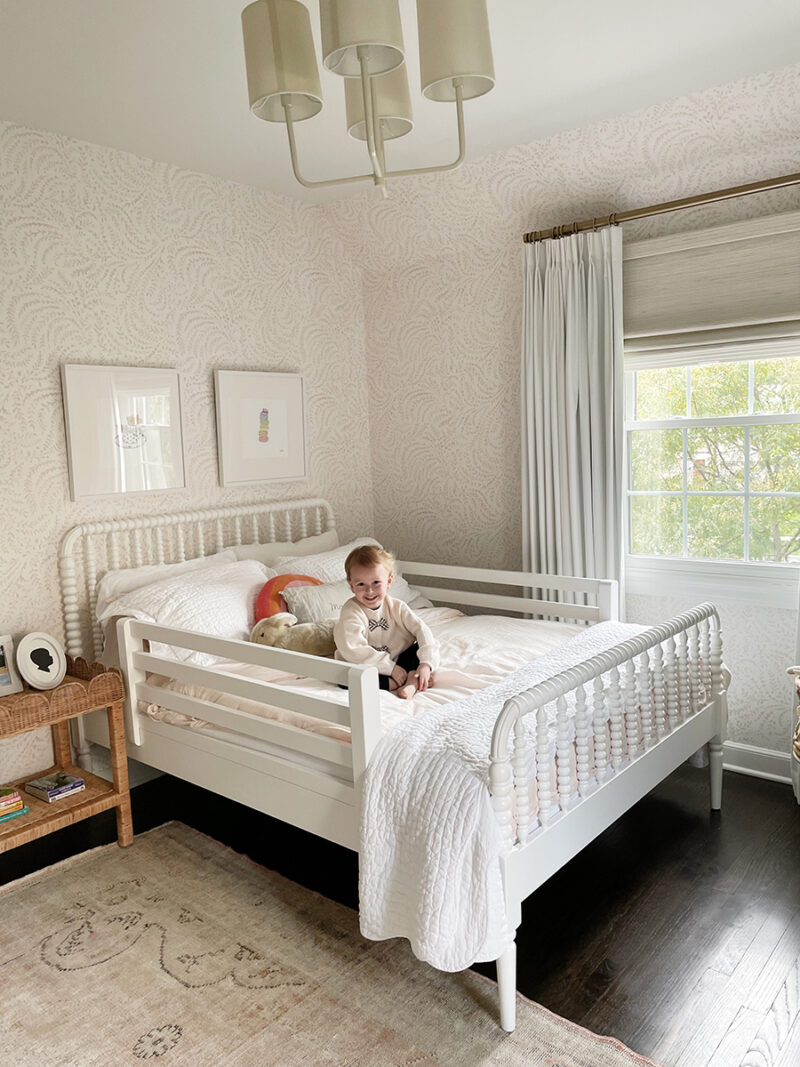 Allow the child to have choices when transitioning to the new bed
.
It can be immensely helpful to find ways for your toddler to have choice and ownership in the new bed. For instance, you can allow your toddler to pick out their own sheets or comforter. I chose the bedding but my kids have some fun sheets, pillows, and their beloved Slumberkins to keep them company while they sleep. Bright colors are not my thing, so if they're not yours but your child loves them, consider a fun pillow or some (safe) stuffed animals without buttons or small pieces. My daughter's rainbow pillow made a huge difference for her. By having choice, your toddler will feel empowered and have buy-in with the transition.
Keep the bedtime routine the same.
As you probably know, all young children thrive off of a consistent routine. Even though you are changing the bed that your little one is sleeping in, it is important to keep the steps within their bedtime routine the same. This allows for consistency and avoids too much change happening at once. Here is an example of an amazing bedtime routine for your toddler: start with 5-10 minutes of quiet play time (while discussing highs/lows of their day), bath, diaper/pull-up (if applicable), pajamas, body scanning, brush teeth, read a bedtime story, say goodnight to 1-3 friends (toys, stuffed animals, etc), turn on sound machine/turn off the lights and tuck your toddler into bed. Wish them sweet dreams!
Role play staying in their toddler bed.
It is essential to take the time to "play" bedtime during this transition. Have your little tuck in a stuffed animal or toy into their bed (or a play toddler bed) and talk about how he or she can their body and fall asleep. During the role playing I suggest walking through instances where the stuffed animal is feeling tempted to get out of bed, but instead chooses to relax their body and fall back asleep. Here is some verbiage to use "Ooh look, Teddy is really squirmy and looks like he wants to get out of bed. What can he do/say to help relax theirbody?" Let your toddler fill in the blanks.
Stay consistent/calm if they climb out of their toddler bed.
There might be a few nights during the transition where your little does get out of their bed to explore or come to the door. If this happens, stay calm and quietly guide him/her back to bed. As you tuck your toddler back into their bed, it is helpful to remind your little that you are always nearby and end with a consistent bedtime phrase. Continue with 5-minute sleep wave checks for a few nights. Staying calm and keeping your response mundane will take the excitement out of getting out of bed and the action will stop.
View the room (and house) as an expanded crib.
It is essential to consider your child's safety when moving to a twin bed or a full-size bed. You should view your little one's entire room as one big crib. Make sure all furniture is secure in place. Furniture (specifically dressers and mirrors) should be properly attached to the wall. There should not be any accessible cords on your shades or curtains, and all outlets should be properly covered. If your child is on a second floor, make sure the top of the stairs are gated. Read more baby proofing tips here.
Use an OK to wake clock/light.
If you aren't already using one, this is a great time to introduce an OK to wake clock. The signal of the light/clock will help your toddler to understand when it is time to sleep and time to wake. This is my favorite one, as it doubles as a sound machine! Choose red for sleeping and green for time to wake. It is a good idea to incorporate the Ok to wake clock when role playing during the day.
Consider other big changes that might be happening.
If you have a new baby coming, try to make the transition happen a few months before baby's arrival. The same goes for potty training. this is a big change, and too many changes at once will not set your toddler up for success.
Have you already transitioned your toddler out of the crib and are now experiencing a regression? Michele would love to help you. Schedule your Sleep Tune Up Session here and be sure to follow Michele on IG for more tips for peaceful sleep for you and your little one.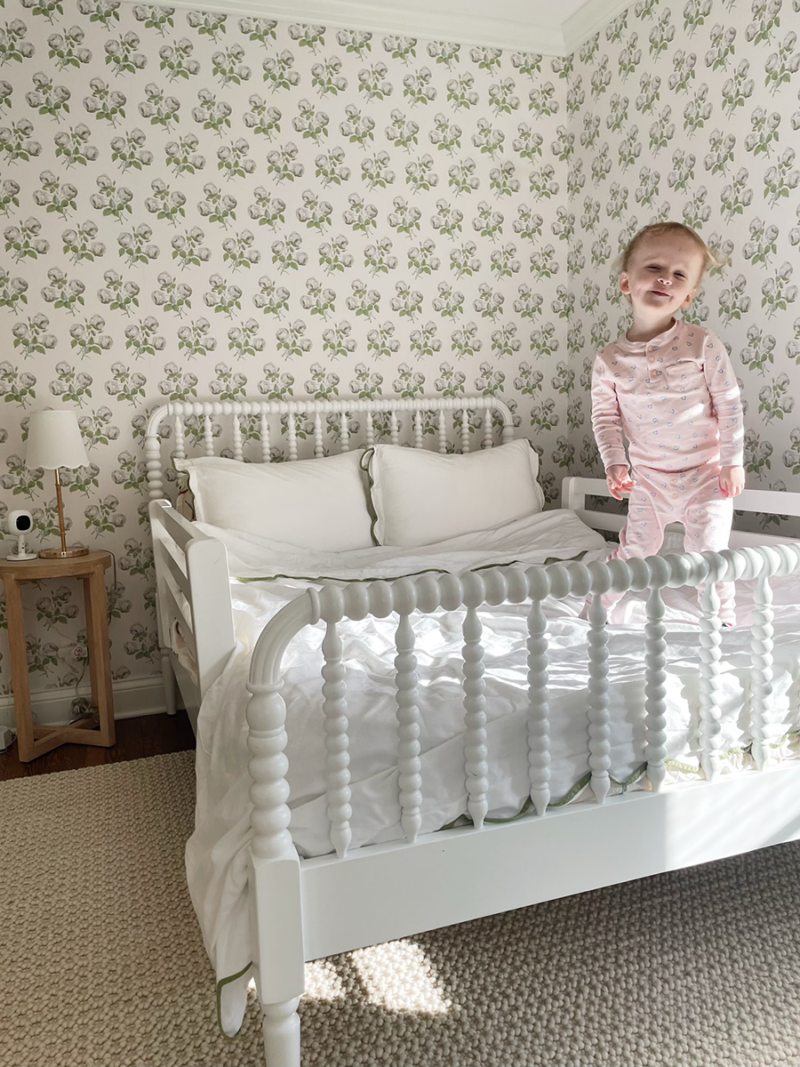 Things to consider when buying a crib or toddler bed.
Convertible cribs offer your child the safety and comfort of their crib, while preparing them for a big bed. Just remove one side rail of the drib and add a toddler rail. This rail has an opening for your toddler to get in and out on their own, and does include railing to keep them from rolling out of their bed. If you know you want another baby within that 2-3 year age gap and plan on passing a crib down, this can still be a great option as baby will be able to be in a bassinet for the first few months.
It's important to note that many standard cribs offer a toddler rail as an add-on, but not all will. This is really a personal preference, but we did have our first daughter in this crib with a toddler rail for a while. Then we looked into full-size kids beds and bed rails to keep her from falling out. Even the best toddler beds are temporary, and I wanted something that would last. So I opted to invest in a full-sized bed – one they could use for years and years to come. It's the perfect size for cozying up and reading to your child before bed, or for sleepovers when they're older.
There are endless after-market bed rails and toddler bumpers in different styles that will work with your child's bed. I chose this Jenny Lind bed with wood bed rails that actually screw into the side of the bed. Both my daughters will use this option, and my older daughter (who is now 4.5) uses them now. They work very well for her and are the best option if you're looking for something safe and budget-friendly.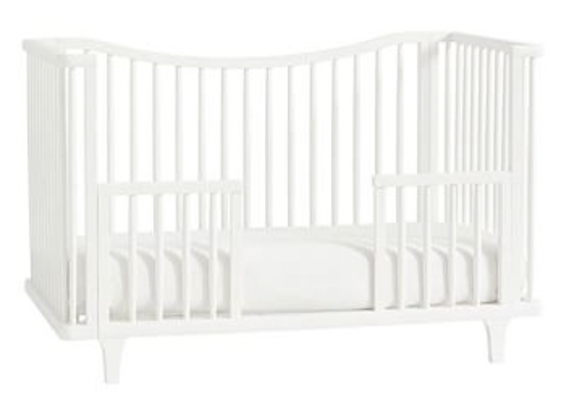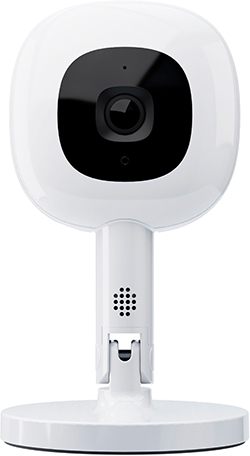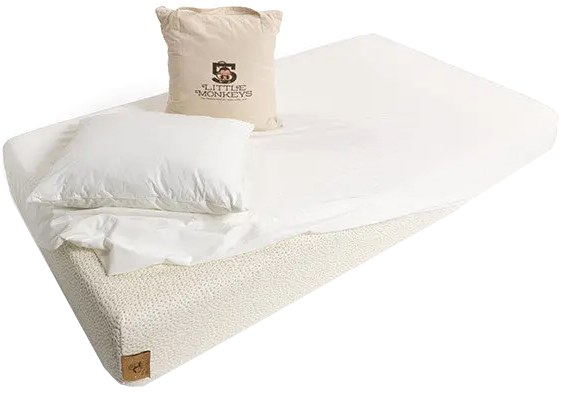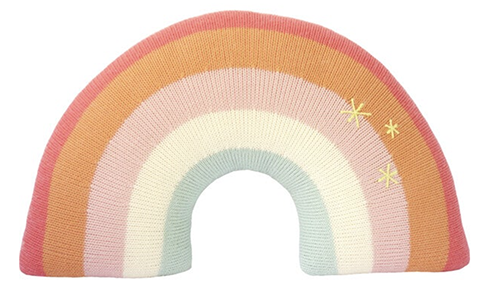 This post contains affiliate links. If you purchase something using my links, I may earn a small commission at no cost to you.