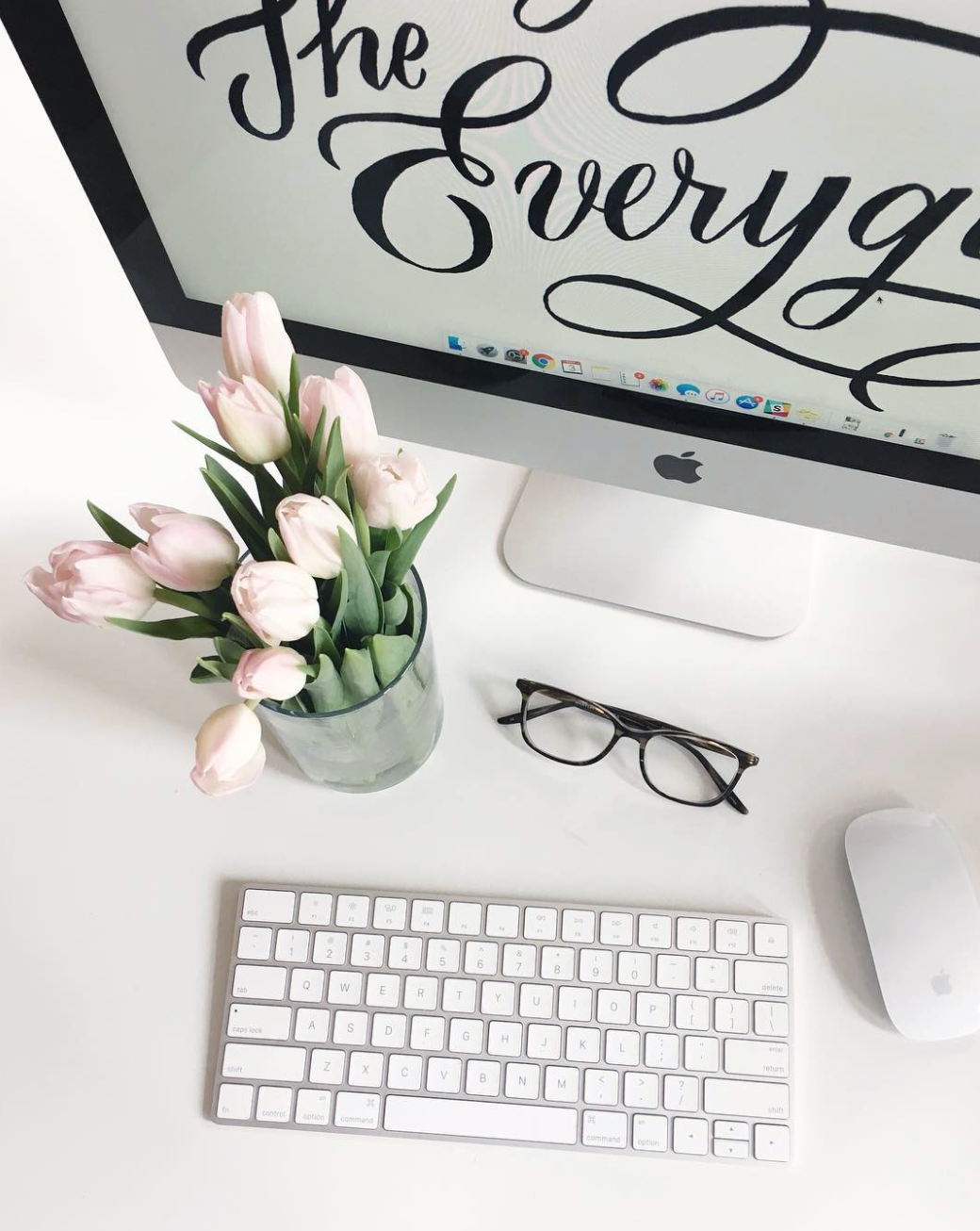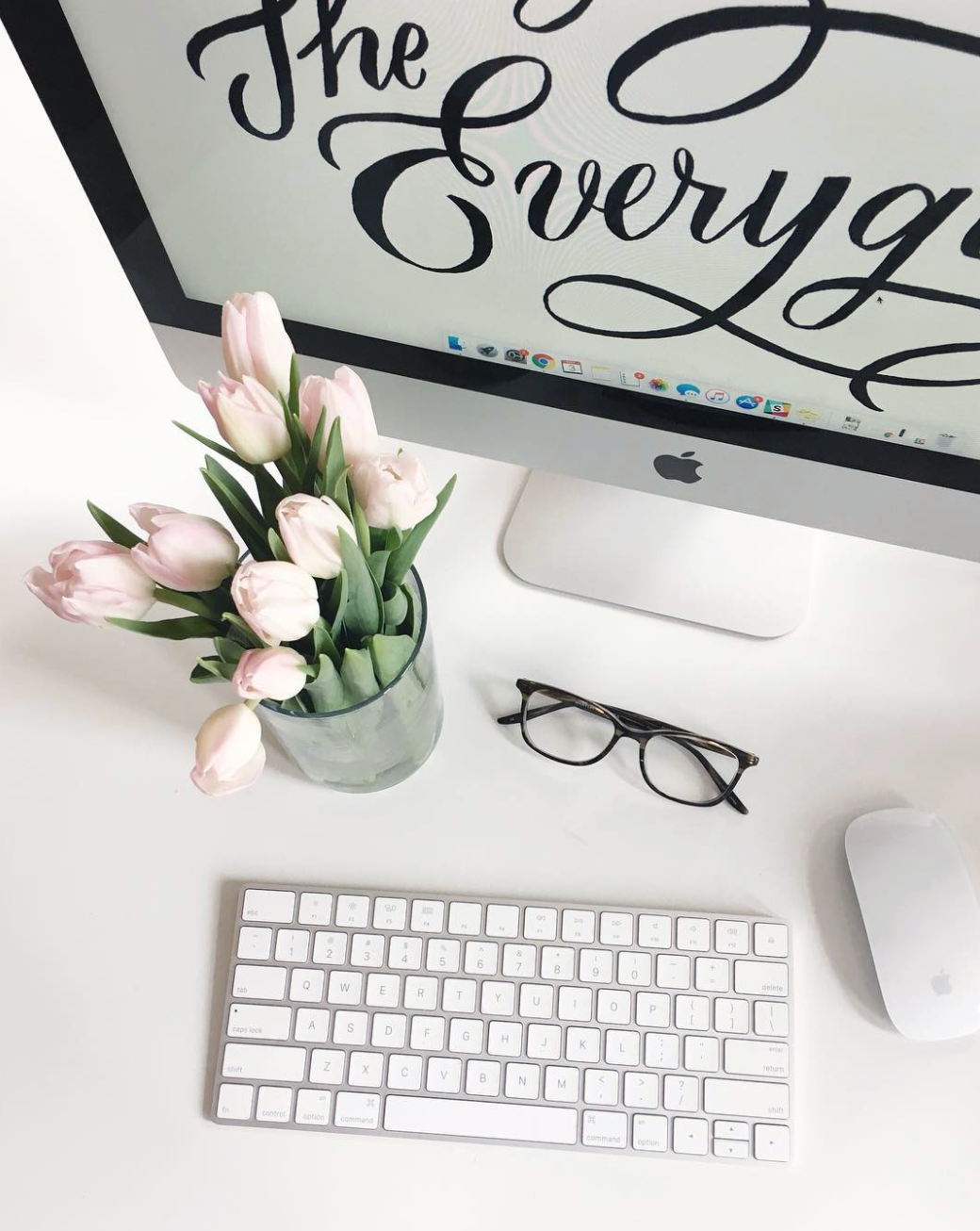 Should I start a blog? It's a question many of us have asked ourselves at one point or another. I get at least a few emails (and instagram messages) like this one (below) every week. And I have talked about how we launched and grew The Everygirl, but not about launching a personal blog. I've been at this blogging thing for ten years. So I I want to share my thoughts on what it takes to launch, grow, and keep up a personal blog.
I've thought about starting a blog for years but there are just so many of them now and it feels too late. What are your thoughts on finding your voice, staying true to yourself, and embracing community over competition in the blogging world?
Should I start a blog?
If you want to start a blog, you should absolutely go for it. But there are a few things you should consider (and do) before diving in.
Do it for the right reasons
If you want to write, create content, love photography, and are excited to connect with and inspire others, you'll love blogging. Assuming you have a full-time job like so many bloggers do, you should be prepared to write and shoot nights and weekends.
If you're doing this to make money and to have a ton of followers, I'd go another direction. That's not to say those things won't come, but you need to love what you're doing and to do it because you love it. This year, I've only done 4 sponsored (paid) posts on my blog–an average of less than 1 a month–but I've been posting regularly because I enjoy it. I do make money through affiliates but do very few fashion posts (at least I think I do very few) and the posts I'm most excited about are the ones like these where I can inspire or help someone. That's why I do this.
Be patient
It's going to take time to grow your new passion project. My personal blog launched in 2007 but didn't really gain a following until 2012, and there was zero strategy behind. The growth did take place just before the launch of The Everygirl (Feb '12) and I people were excited about that. Then I scaled back. Why? I just didn't have the bandwidth and you just can't force it. Your heart has to be in it.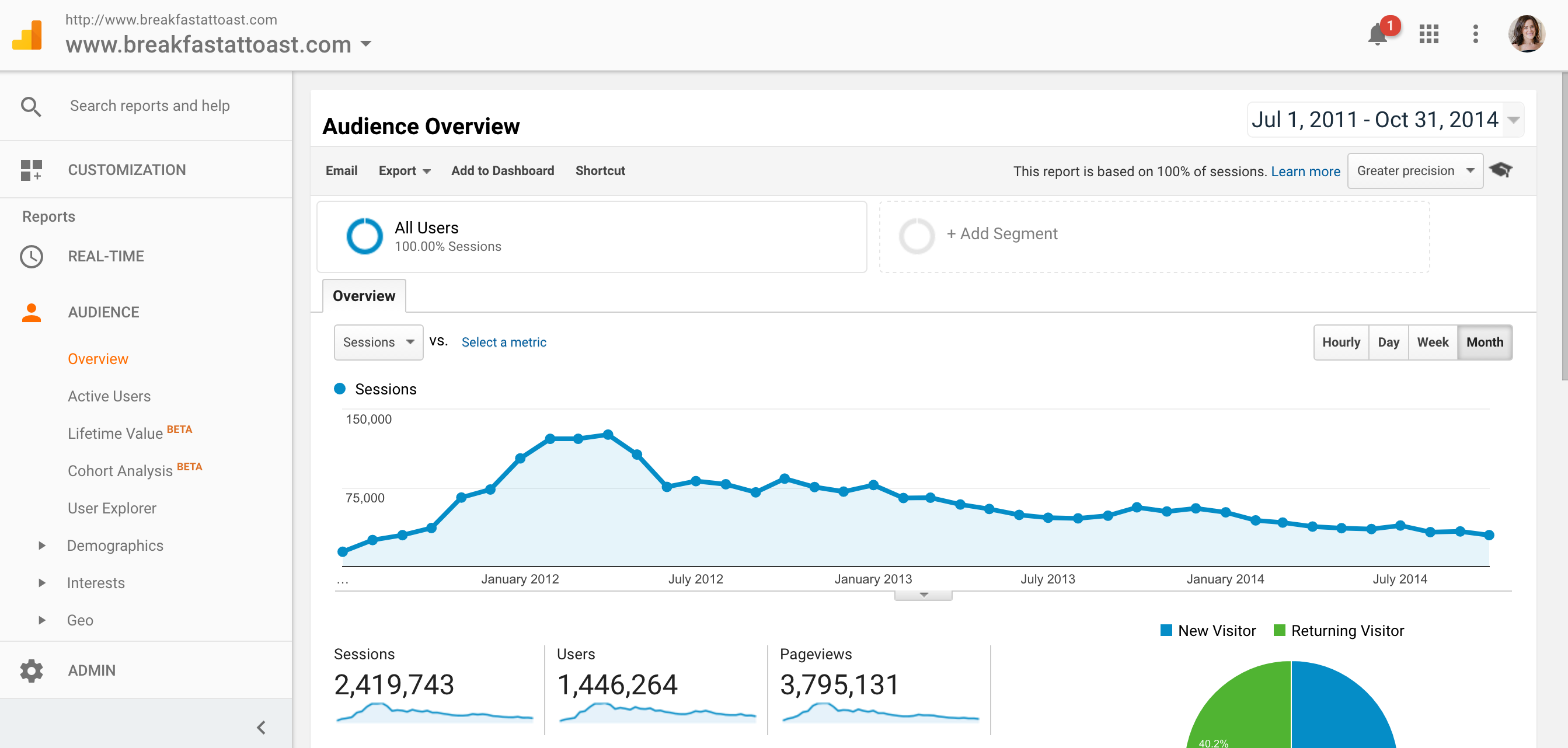 In 2015, I felt inspired to write again. I missed my blogging roots and have been posting pretty steadily since. To be very honest with you, I've been waiting to hit a wall and to feel completely uninspired, but that hasn't happened yet. I expect things to slow down with the warmer weather because I need sunshine, but for now, I'm not going anywhere.
Consistency is key
Posting regularly is important in the beginning. If you want people to keep coming back, you'll want to give them new (regular) content. Plan on posting at least 4-5 days a week and sharing those posts across your social media channels. Once your blog is established daily content is definitely best, but I have friends who post 3x a week and have found a great balance in that. I won't post for the sake of posting and if traffic dips, that's fine with me.
Don't give up
Do what you love and don't force it–the opportunities will come. I blogged because it was fun. And I gave it up when it felt like too much. There are weeks I'll feel really inspired and belt out a ton of content. Then there are others when I don't feel like writing at all, and that's ok. This site isn't my full-time job. It happens in my "off"hours, and sometimes, those hours need to be spent doing things that don't involve a computer screen. Keep at it but don't force it.
Community over competition
I'm friends with quite a few bloggers and would say I've experienced community over competition across creative industries. Bloggers are liking each other's content, leaving comments to support one another, and are even cross promoting.
I'll never forget Kelly "yelling" at me (virtually, in all caps) for not using WordPress over a year ago. Thanks, Kelly! I know there's competition out there but I haven't experienced it personally, and have found the blogging world to be extremely inclusive. When it comes down to it, we're all in this together.
Don't play the comparison game
This is a tough one (in pretty much every single area of life), but whether you're just starting out or have developed a steady following, it's so easy to compare yourself to people with a big following and feel like you're not good enough. My advice here is to give yourself some credit, know you're doing your best, and to always stay true to yourself.
Our lives are all different from our careers to when we hit certain milestones to our blog content and traffic, and that's better than ok. I spent most of my 20s unhappy in a toxic relationship before moving to Chicago. Where you are now is a part of your story. Own it and embrace it.
Here's what you'll need
There are so grainy iPhone photos and a free template won't really cut it the way they used to. Having a beautifully designed blog, great graphics, and beautiful photography is going to help you grow your site. Either hire a graphic designer or invest in a WordPress Theme. There are so many great ones out there. Check out Flo, Restored 316, and Envato Market.
On to Photography. The 40 most recent photos in my instagram feed were shot with my iPhone. The new iPhone 7 Plus is pretty incredible and there's so much you can do when it comes to editing these days, but I recommend investing in a Fuji X100T (this camera has a fixed lens) or the Xt1 with interchangeable lenses (I have the Xt1), or if you're feeling fancy and want to dive into photography, a 6D or Mark III (I have this one and shoot with a 50mm and 35mm). And if you're hoping to get some outfit posts up, hire a photographer. You can shoot a few looks in one session which you'll get a few posts out of.
Try this before diving in
Before you invest in a WordPress site, a theme, a logo, or a camera, try this. Sit down and come up with a dozen or so post ideas, and then write 5 posts. Give Photoshop a try. Play with graphics. If you enjoy the process, take that next step. And if blogging is something that excites you, let my story be the final push you need to take that leap.
Produce great content, share your story (or the things you love), and stay true to yourself. I don't pitch myself or my story to anyone and after years of building a blog then letting it die then starting up again, I've been able to partner with some really amazing brands (furniture, fashion, and travel) all because of this little blog.
Why I do it
As fun and easy as it may look (it's one of those things and it sure isn't easy), there's so much to it, but if it's something you want to do, I can tell you firsthand that blogging is the single greatest step I took when it came to shaping who I was.
I launched a blog in 2007, redesigned it, and was hired by someone to redesign her blog. The clients kept coming and a few months later, I launched my graphic design studio specializing in blog design. Then came the "blog friends" and trips to TN, TX, and IN to visit. And we can't forget that road trip to Chicago. The 3 days that inspired me to leave Los Angeles for a fresh start in the Midwest. The blog that lead to a blog design business gave me the ability to pack up and move anywhere. Then I met my business partner through blogging and launched The Everygirl which we promoted via our personal blogs and friends we made through blogging.
This is where I share my story–what inspires me and what I've been through. Inspiring women is something I am very passionate about. Using what I've struggled with to connect with women across the country has been so fulfilling. For me, there's nothing better than opening myself up to your questions. Helping you all work through stuff, or getting an email that someone feels less alone because of a broken relationships with their parents. It's a lot to put that stuff out there. But being able to help other women makes it worth it.