Our Amalfi Coast Honeymoon Itinerary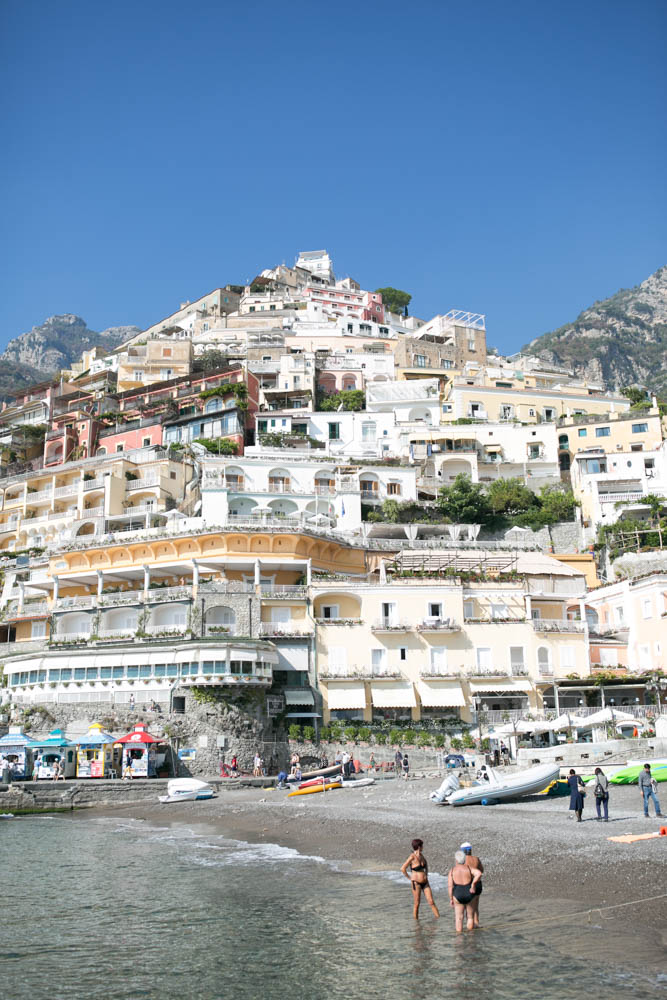 Now that we've been married for a few months, it seemed like time to finally share a recap of our honeymoon on the Amalfi Coast. We spent three nights in Capri and five nights in Positano in mid October, which felt like the perfect time to visit. It was warm but not too hot, we were able to lay out almost every day, and it was a lot less crowded than it would be during peak travel season.
The weather was incredible although it was unseasonably warm, so instead of the 1-2 warm beach days we thought we'd get, almost every day was perfect for laying out. I'd recommend going just a few weeks earlier to guarantee great weather, but I always prefer traveling outside of peak travel season.
This was by far our best-planned trip thanks to The Local Foreigner who planned my sister-in-law's honeymoon (which looked and sounded perfect). We're terrible planners and wanted this trip to be really special, so after having us fill out a questionnaire, they put together the most amazing itinerary for us. The process was great. We included what we liked doing, how we like to travel (tours vs just wandering) and what we wanted to spend on activities. In the end, we might have required less planning than most since outside of the boat in Capri, we just needed hotel and restaurant recommendations. Brooke gave us a list of hotels to choose from, recommend restaurants, and things to see and do, too. We chose what worked best for us and The Local Foreigner scheduled everything – they even worked with the hotel concierges to make reservations for us! I always love great recommendations and we had the best experience, so I wanted to share that with you.
From hotels and restaurants to things to see and do, here's a full recap of our Amalfi Coast honeymoon!
Capri
October 11-13 at Capri Tiberio Palace
This hotel was beautiful, central to the (small) town, and had the best (free) breakfast I've ever had anywhere.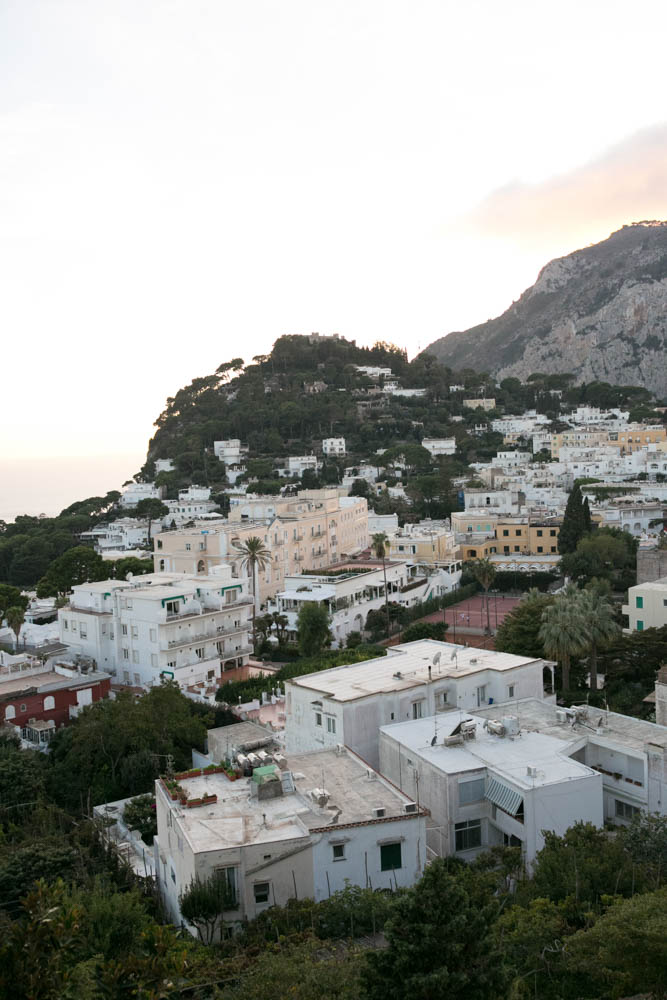 *We flew into Naples and had a drive pick us up and take us to a ferry, which we took to Capri.
Dinner at Da Gelsomina: A vineyard & restaurant really high up with the prettiest view. We took a cab to anacapri and then the restaurant's shuttle to get there, but it was well worth it.
Il Riccio beach club & restaurant for a laying out, lunch, and spritzes. We loved this place!
Chairlift to Monte Solaro: I am not a fan of heights and had no idea how long the ride would be, but I was a few spritzes in and went with it. It also got really chilly so I was freezing, but overall, was worth it. The views were incredible and there were tons of cats up there! I really love cats.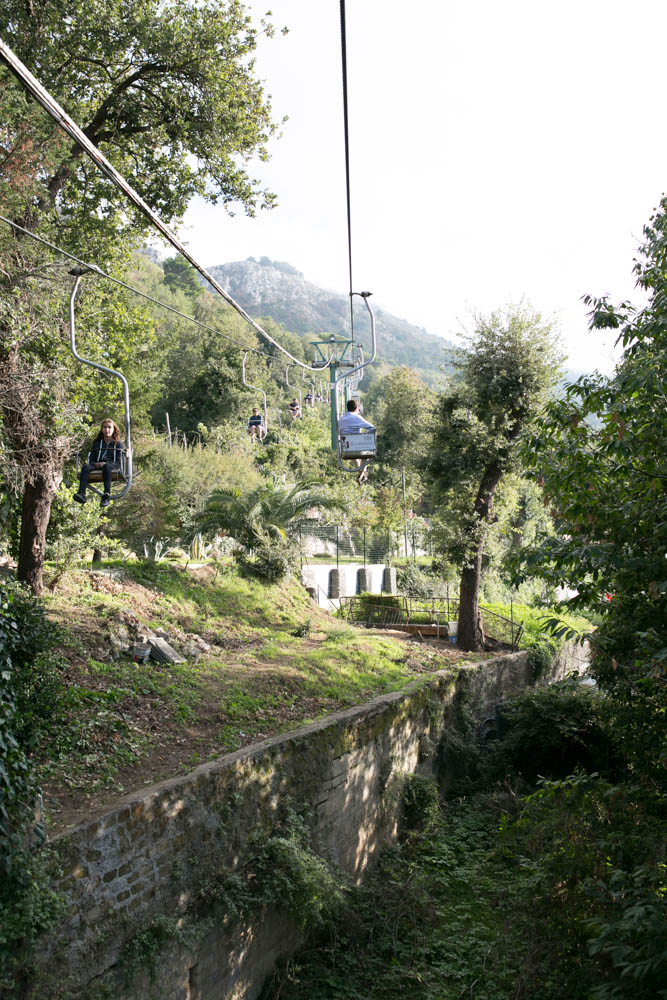 Boat Tour around Capri: I don't have more details about the boat because Local Foreigner booked this for us, but it was the best experience. We toured the Blue Grotto, The Faraglioni rocks, took a dip in the med, and the best part –  La Fontelina beach club. All the 1950's & 60's movie stars & jet setters went here – Brigitte Bardot, Sophia Loren, Clark Gable, Slim Aarons. We laid out, enjoyed more spritzes (let's just assume those were a part of every experience) and had lunch. Loved it!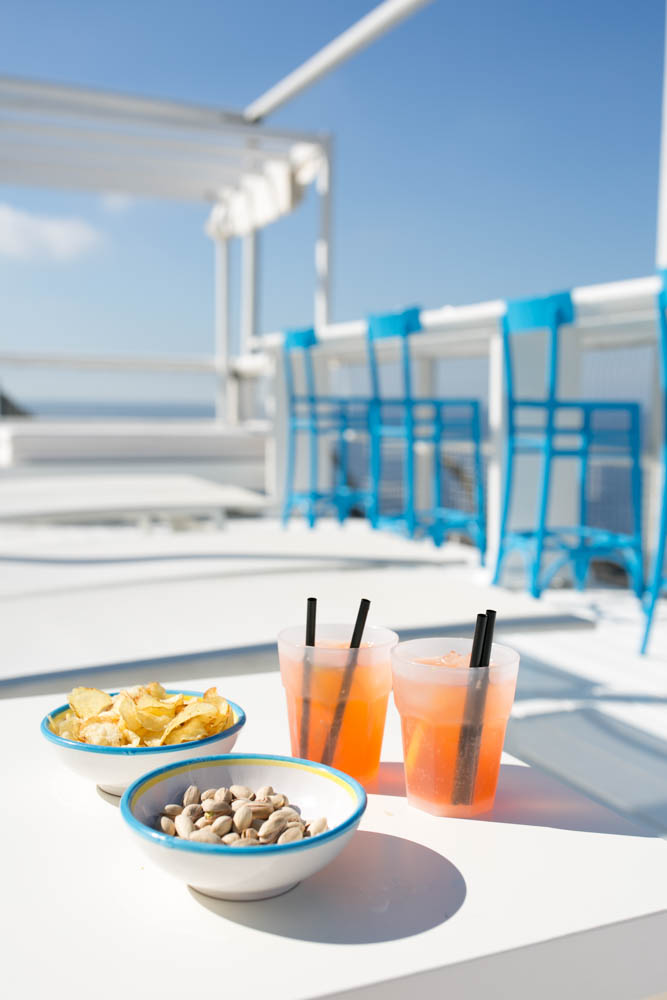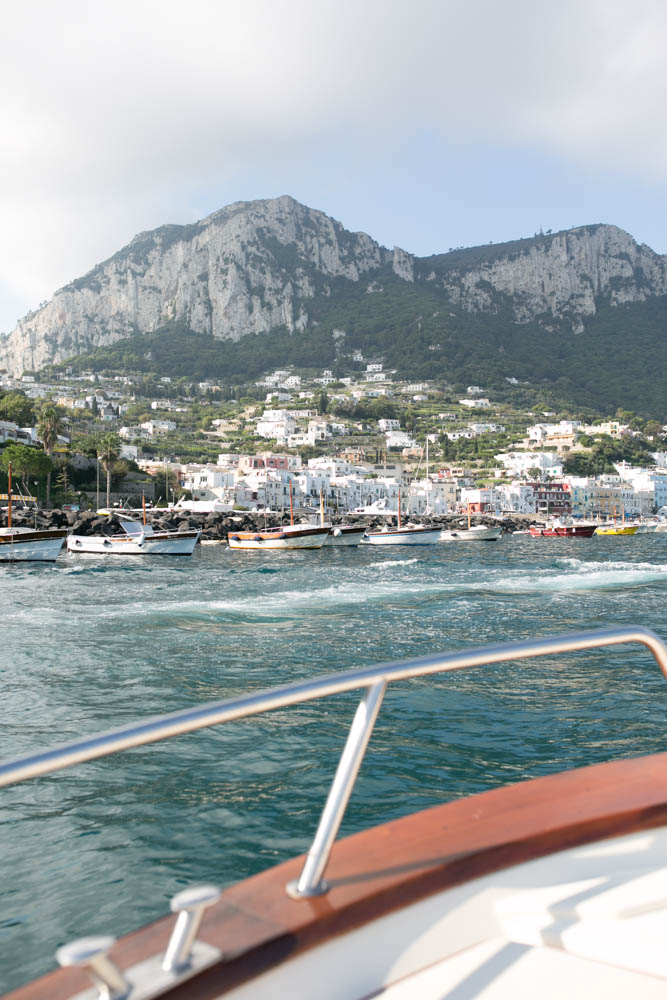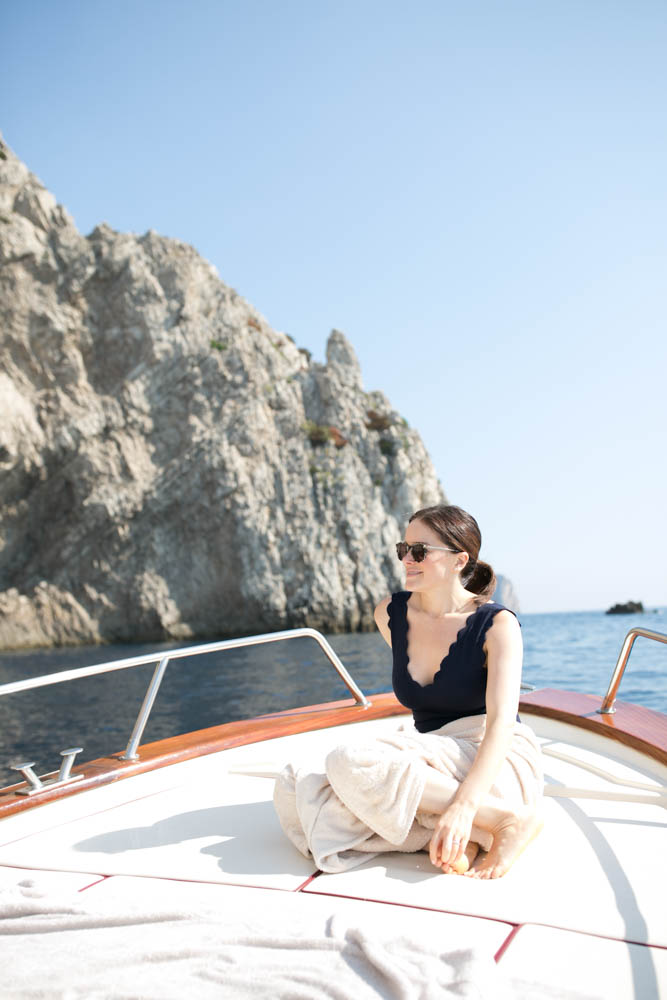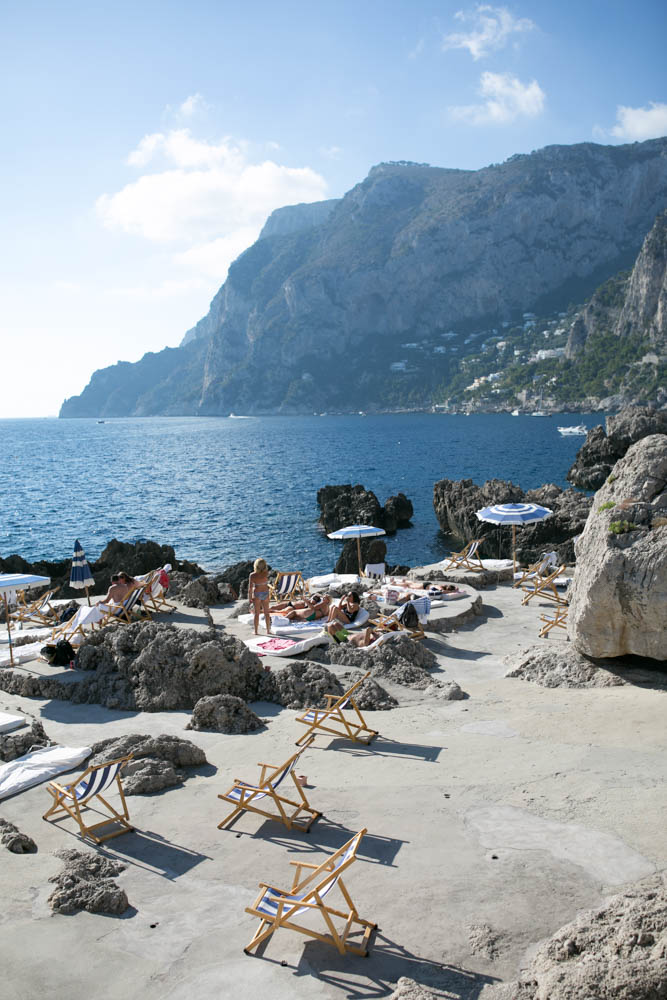 Drinks at JK Place: The Local Foreigner recommended JK Place as a possible hotel option (It's gorgeous so I understand why) but it it's also really expensive, so we opted to visit for drinks.If you want to splurge, go for it, but we really loved our hotel (which was a lot less).
Dinner at Da Paolino: We had the most amazing pasta and wine under a beautiful lemon grove.
Positano
October 13-17 at Villa Treville
This hotel was a dream – definitely a splurge but so worth it. A 5 minute (free) boat ride to the beach, and it had the best views of the city. The service, food, and rooms were incredible, and the property was gorgeous. They had a great free breakfast, too!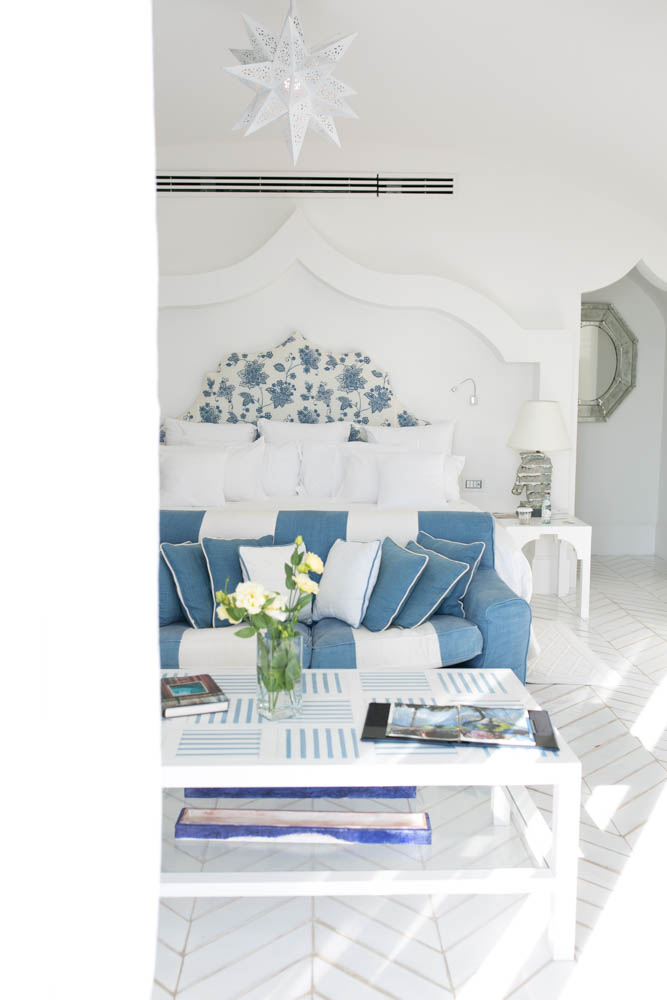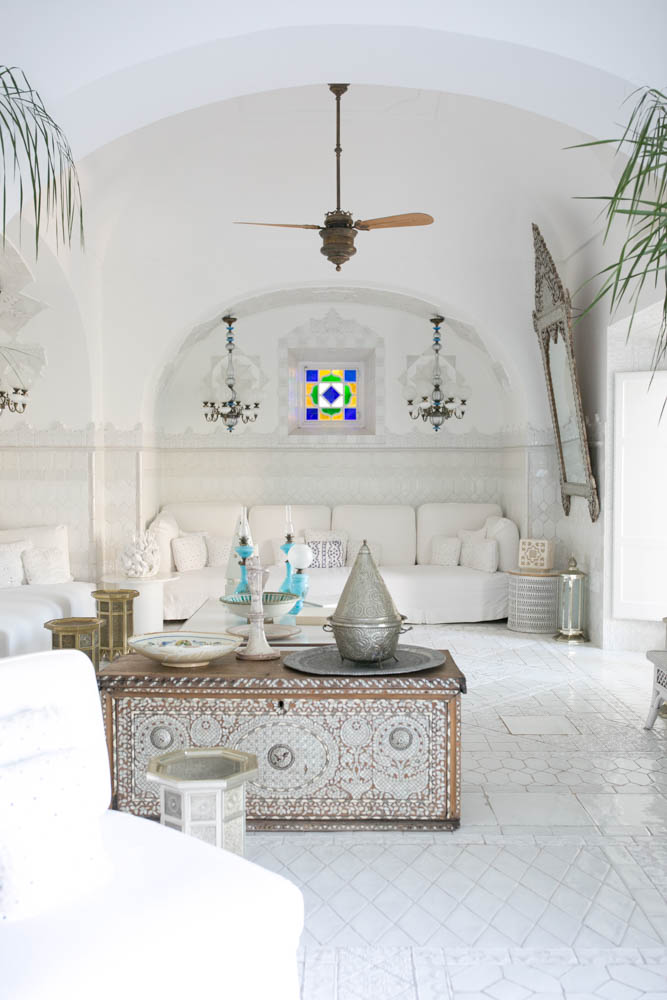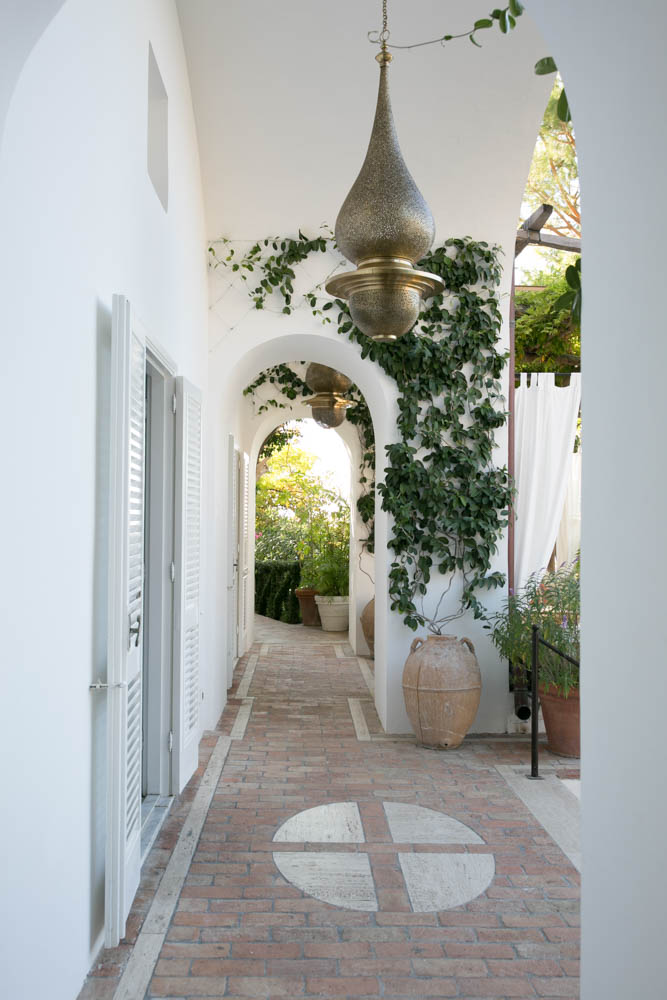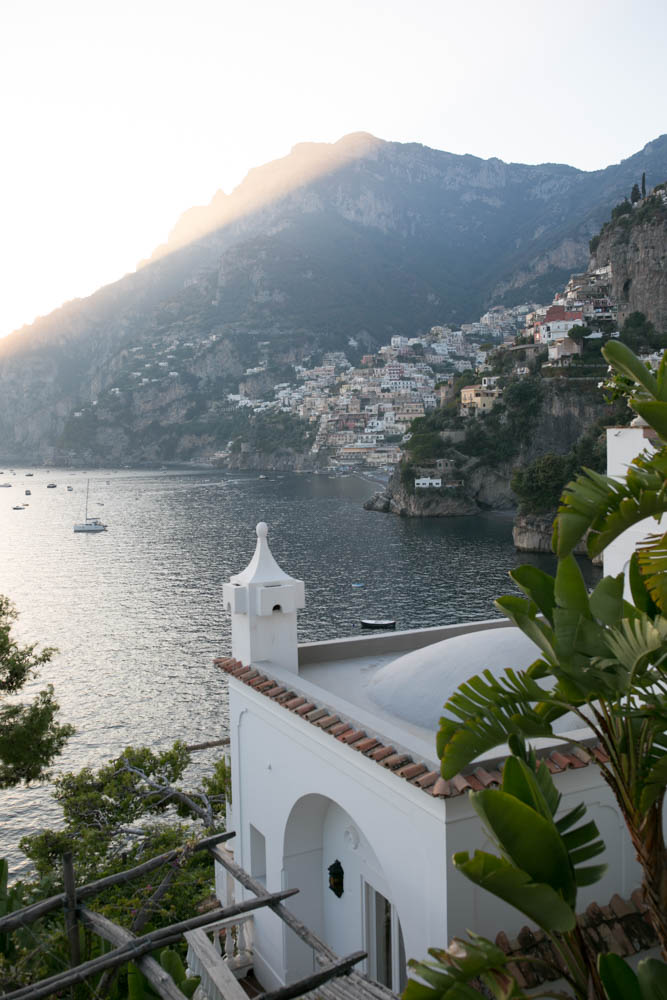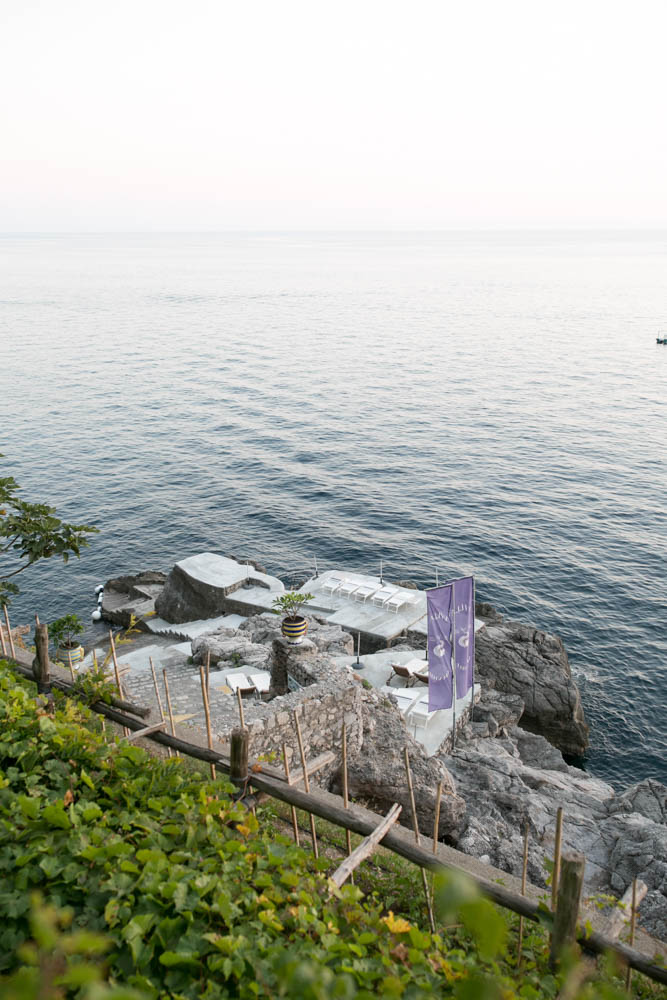 *We took a ferry from Capri to Positano
Dinner at Tre Sorelle near the beach / docks
Dinner at Ristorante Max
Dinner at La Tagliata: This restaurant is high up on the mountain with the music and TONS of food. I'd recommend going for lunch to enjoy the views though.
Beach day! We planned for two beach / laying out days. Nothing beats laying out with a spritz!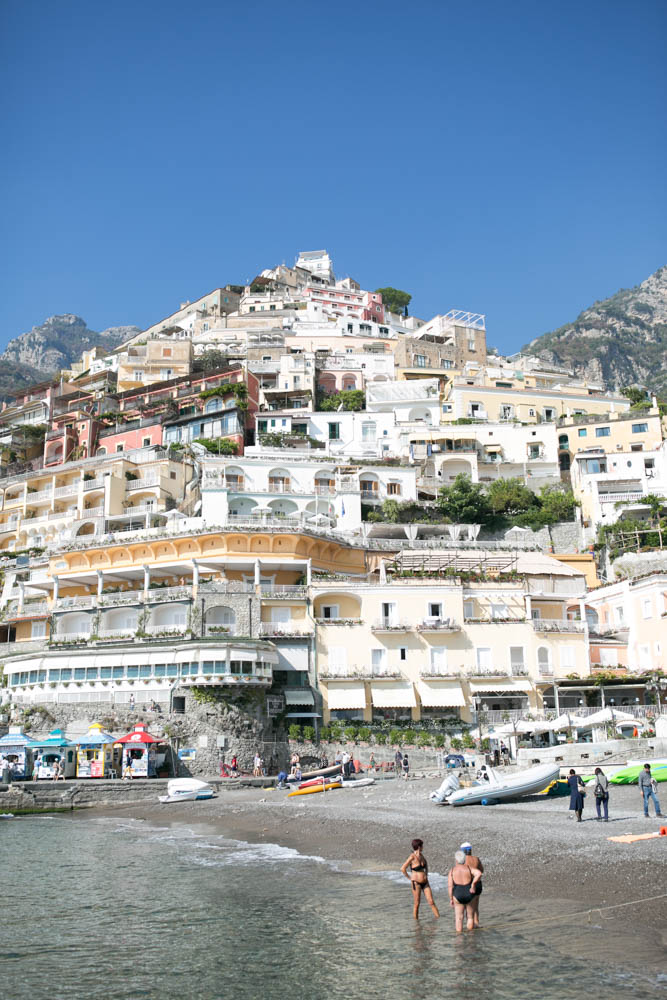 Day trip to Sorrento: We took the fairy from Positano to Sorrento, walked around, and had the best lunch at Inn Bufalino.
Day trip to Amalfi & Ravello: We enjoyed aperitivo on the terrace at Palazzo Avino (gorgeous views!), lunch at Cumpa Cosimo (the most charming little spot run by locals), and walked the gardens at Villa Cimbrone & Villa Rufolo. And again, so many cats.
It was the best 10 days and perfect spot for a romantic getaway or a trip with girlfriends. Would love to hear from any of you who end up visiting Amalfi! If you have any questions, leave them in the comments below!