Three Days in Lisbon, Portugal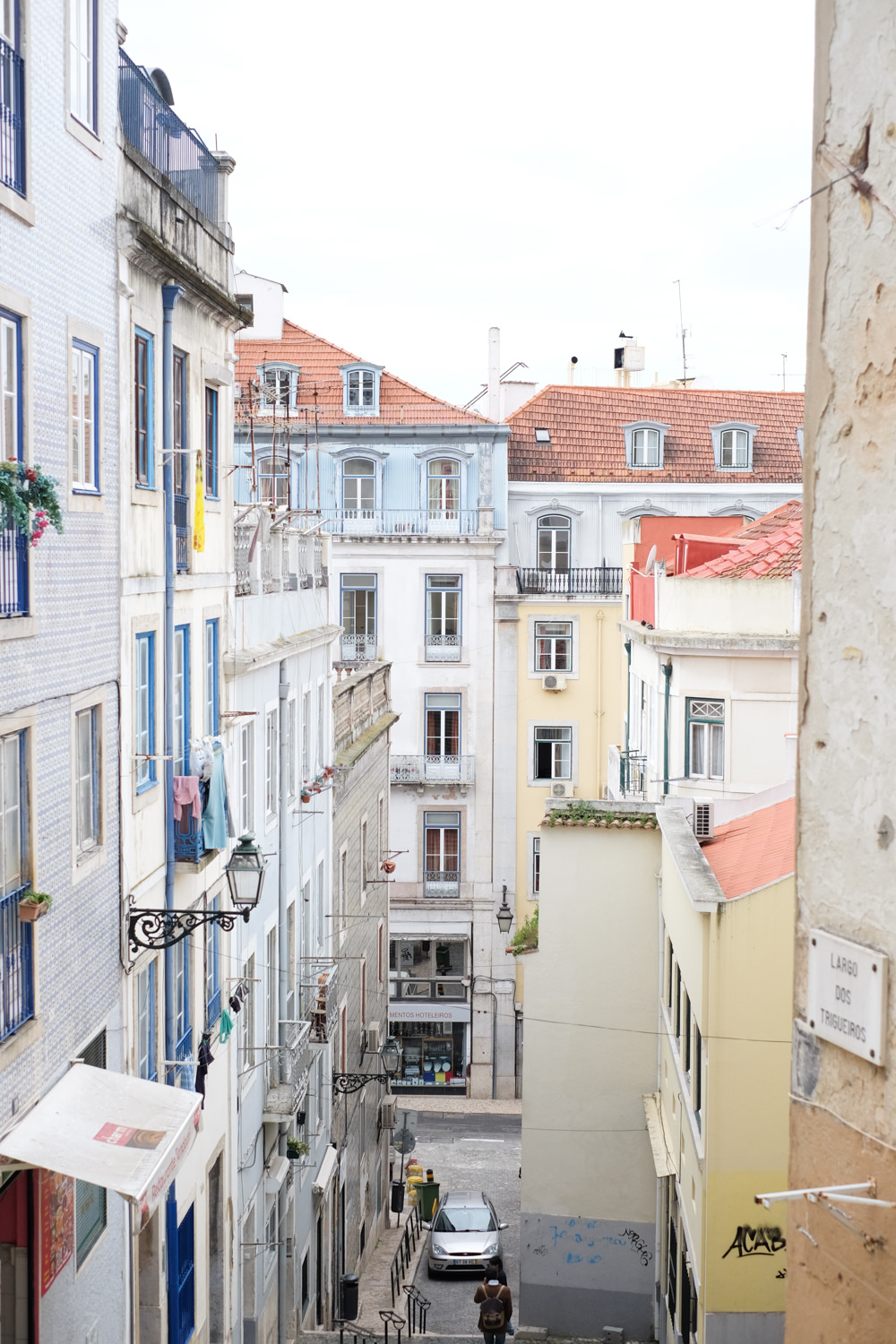 I visited Lisbon and Porto, Portugal, in 2017, leaving just 24 hours after our engagement and surprise engagement party. The food, wine, architecture, and history were everything I hoped they'd be. And the azulejos (tiles) were perfect. There aren't direct flights from Chicago so we had a layover in Dublin on the way there and one in London on the way home. The travel days were long but well worth it.
Three Days in Lisbon, Portugal
Portugal is beautiful and affordable. Dinner for two with an appetizer and bottle of good wine was $60 total. Wine and charcuterie for two? $20. Port wine is way too sweet for me but I loved everything else. Before we left, I downloaded both Lisbon and Porto in my Google Maps app making them both accessible without data, marked any suggested spots, and marked all our favorite spots once we were there, too. We spent 3 days in Lisbon, took a 3.5 hour $30 train to Porto, spent 3 days there, and took the train back to Lisbon for one final evening before heading home.
You can read about our time in Porto here
This post was originally published in 2017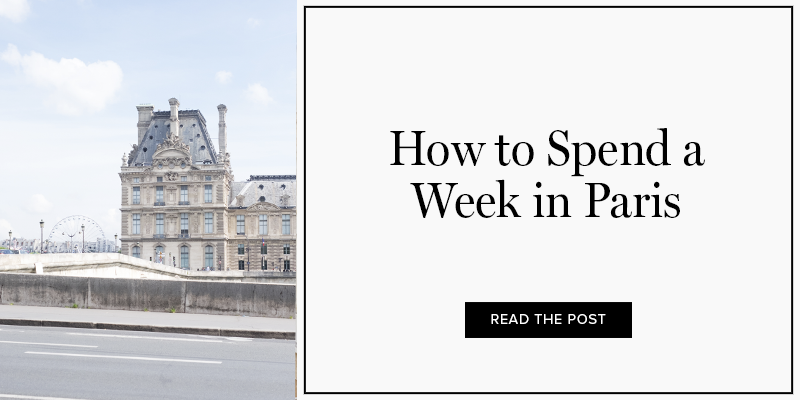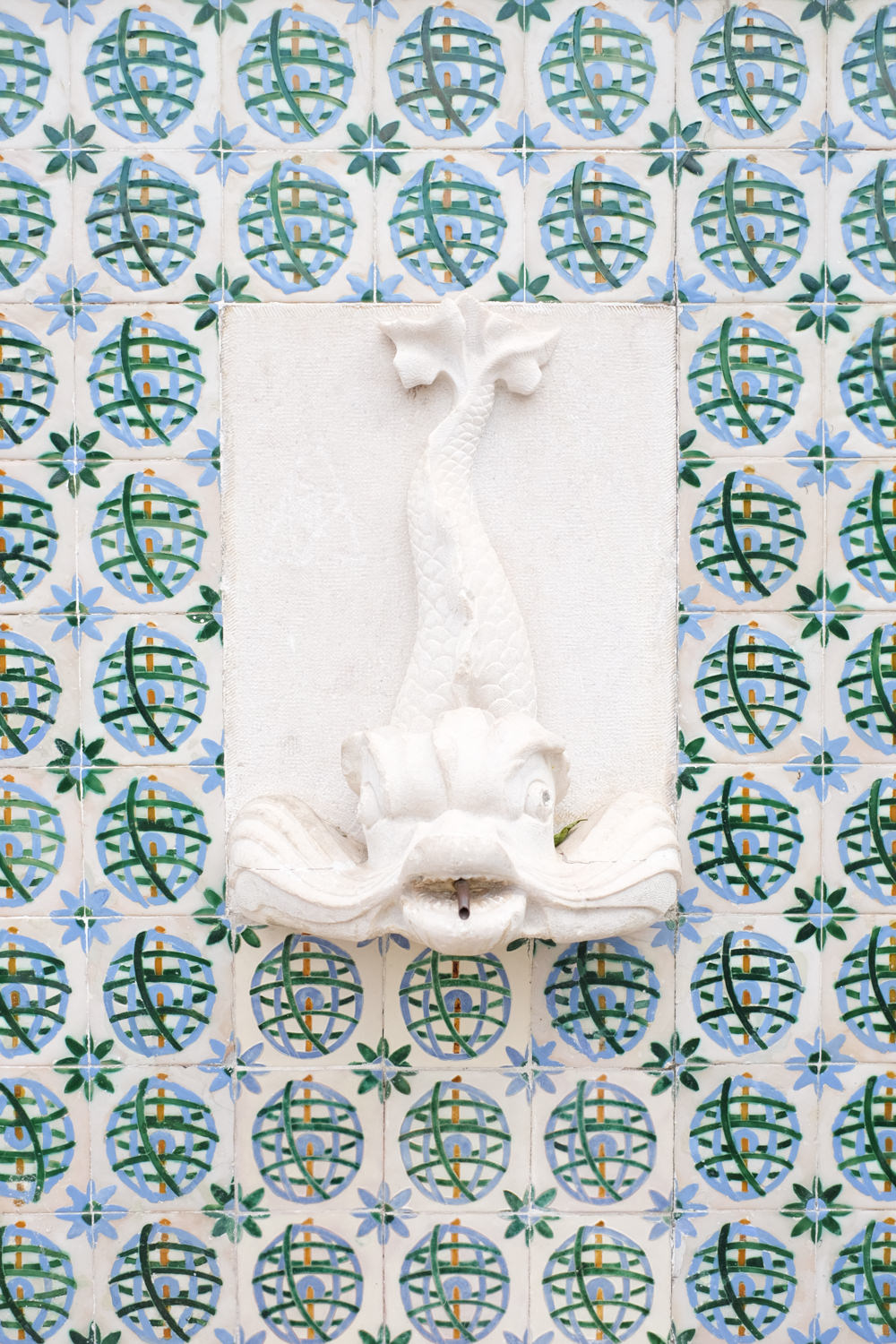 Where to eat
Taberna Rua Des Flores:
Rua Des Flores had some really charming restaurants but this one was one of our favorites. it's really tiny (less than 10 tables) and fills up quickly, so get there early unless you want to wait outside for over an hour, which you'll do standing outside with a glass of wine–not the worst way to spend your evening.
Palacio Chiado:
This modern take on a food court in a small, converted palace was beautiful and had plenty of options to choose from including seafood, sushi, charcuterie, steak, and burgers.
Bairro do Avillez:
Owned by one of the most famous chefs in Portugal, another beautiful spot full of charm and good food.
Park Bar:
Located on top of a parking garage, Park Bar has one of the best views in the city and a fun and lively vibe.
Pasteis de Belém:
You'll see this gem on almost every Lisbon list, and we both thought it was worth visiting. They crank out 20,000 pastel de nata (traditional Portuguese tarts) a day!
Pastelaria Alcoa:
We walked in one day to try the pastel de nata and liked them even more than the ones at Pasteis de Belém.
Where to stay
The hotels and Airbnbs are very budget-friendly. You can get a great Airbnb for under $100 / night but since Conor planned on proposing the night before we left, he suggested booking hotels since it would be a bit more romantic and still affordable, under $200 / night. I had my suspicions and went with it and the hotels were so worth it.
Hotel AlmaLusa Baixa/Chiado:
We spent our first 3 nights here before leaving for Porto. Conor had a bottle of champagne and flourless chocolate cake waiting for us so our stay was off to a great start. It's located off Praça do Municipo, a charming little square with a little coffee shop (called the banana cafe which I naturally called the banana stand) and the Camara Municipal de Lisboa. The hotel staff also tracked down Conor's cell phone when he left it in a cab (whoops) and booked a walking tour of the city for us one morning.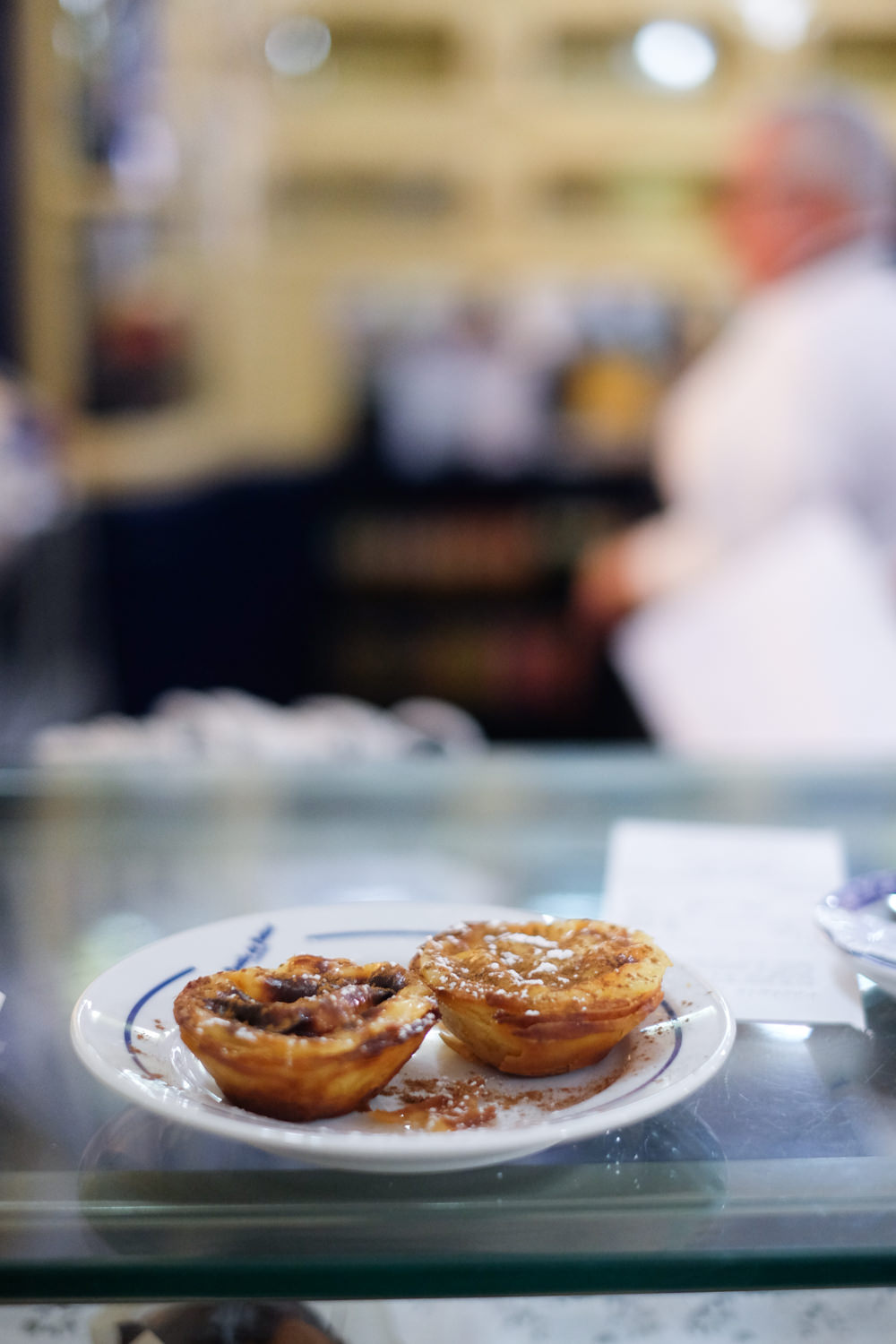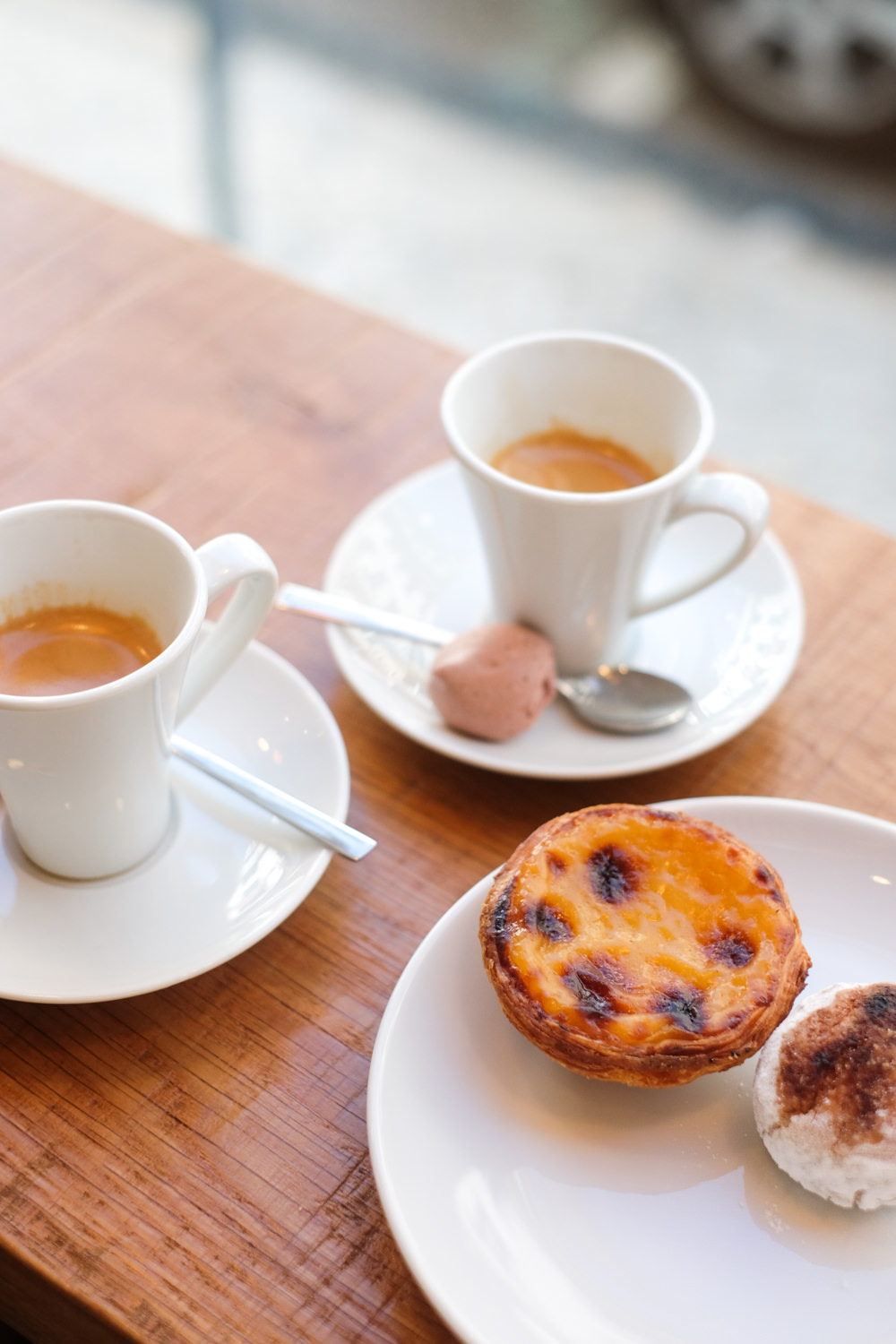 What to see and do
Walking tour:
We booked a walking tour with The City Guru (igor@thecityguru.com) through Hotel AlmaLusa Baixa/Chiado. It was the perfect way to walk through all the tiny city streets that we never would have found, to learn a bit more about the city and culture, and we got to see a few hidden treasures of the city like this magical garden.
Praça de Comércio:
A beautiful square where we shot some of our engagement photos with the Barilles. Visit at sunset–the light was magical.
Tile Museum:
I was so excited about the azulejos (painted tiles) but loved them even more than I thought I would.
Belém tower and Jerónimos Monastery:
We took a tuk tuk from the tower to the monastery which was just a few minutes away. It's worth paying to enter and plan on visiting both around sunset since it's really sunny and crowded during the day. Don't forget to grab a tart down the street at Pasteis de Belém, too!
Carmo Convent:
We just took a quick walk through it–the roof collapsed during the 1755 Lisbon earthquake.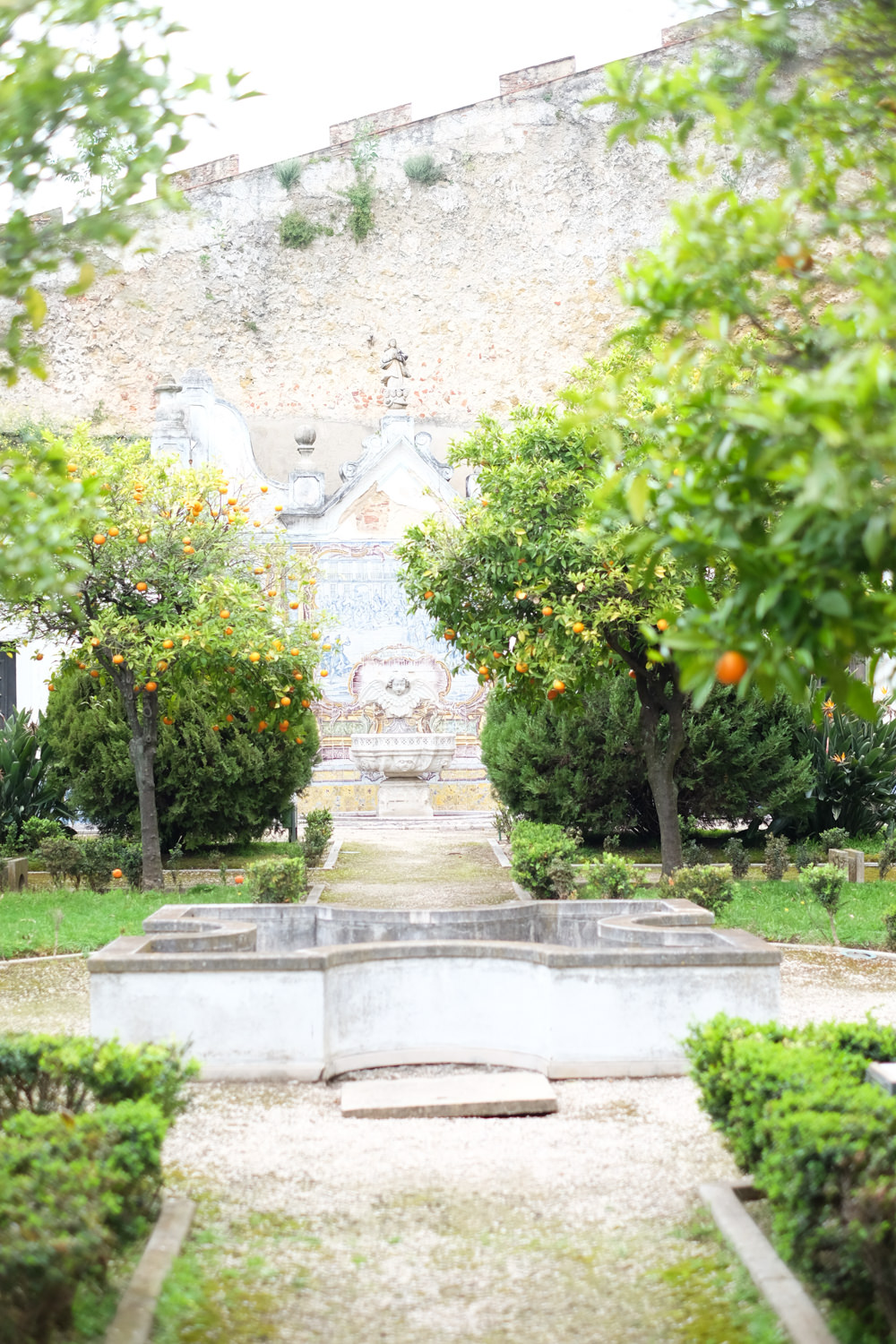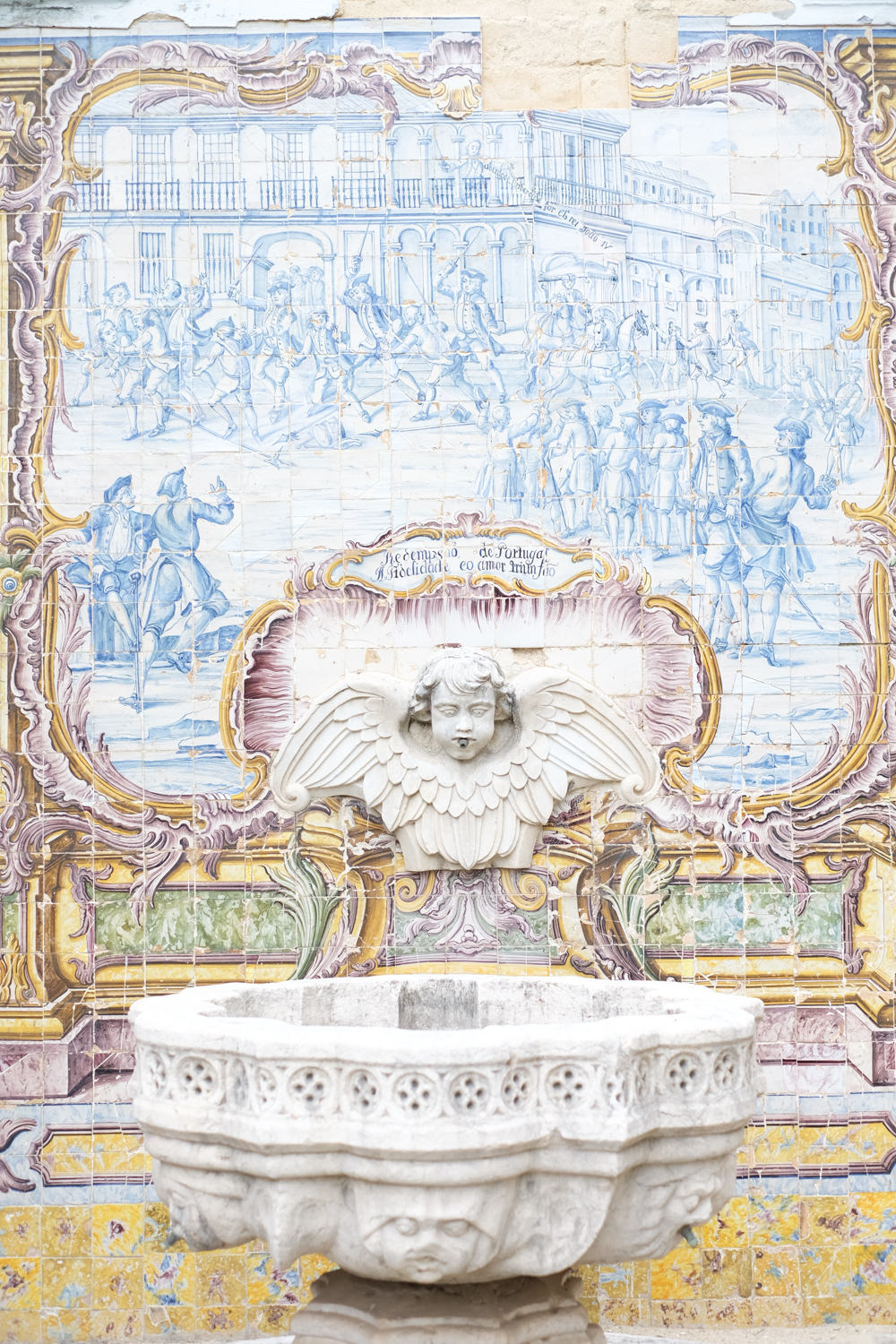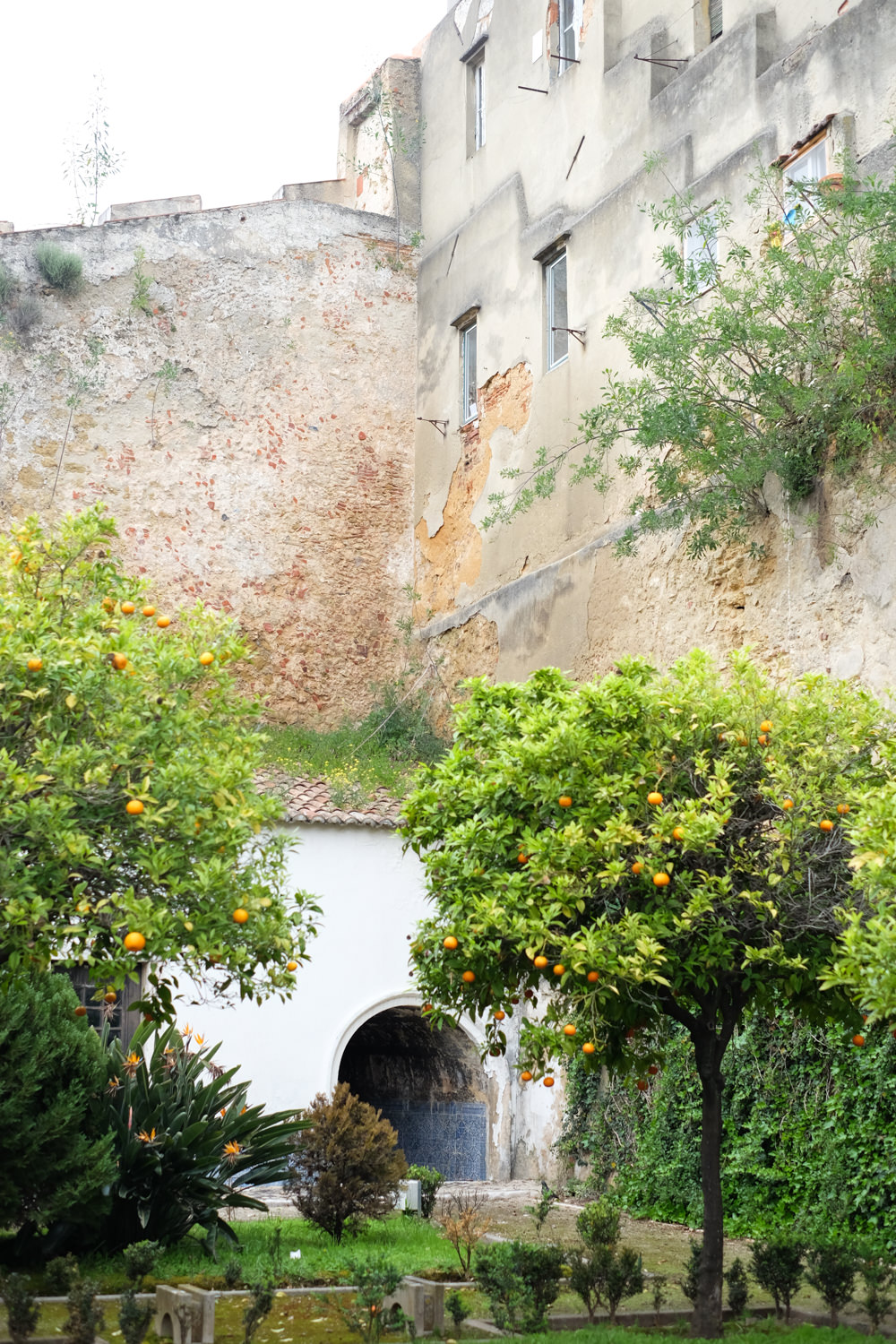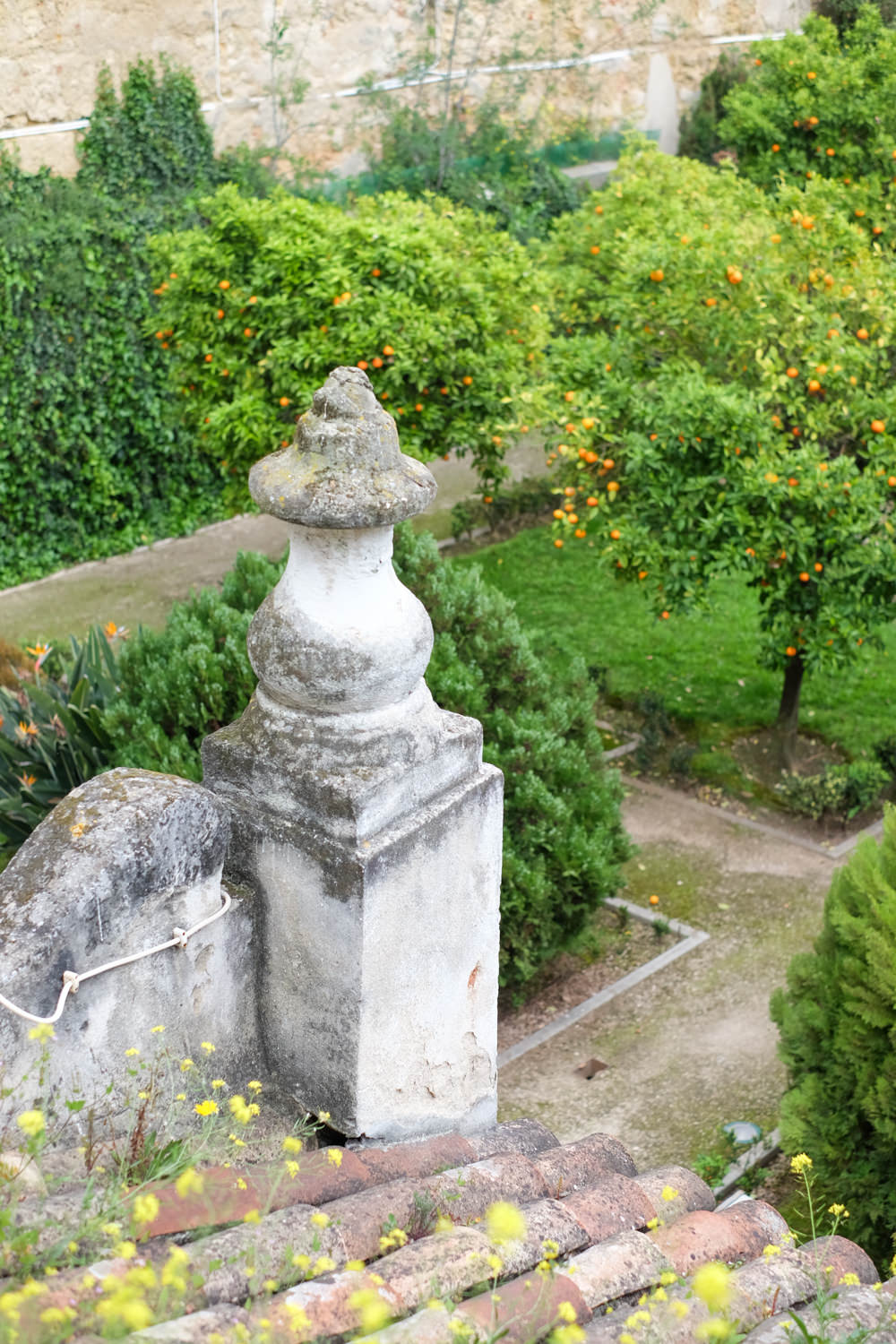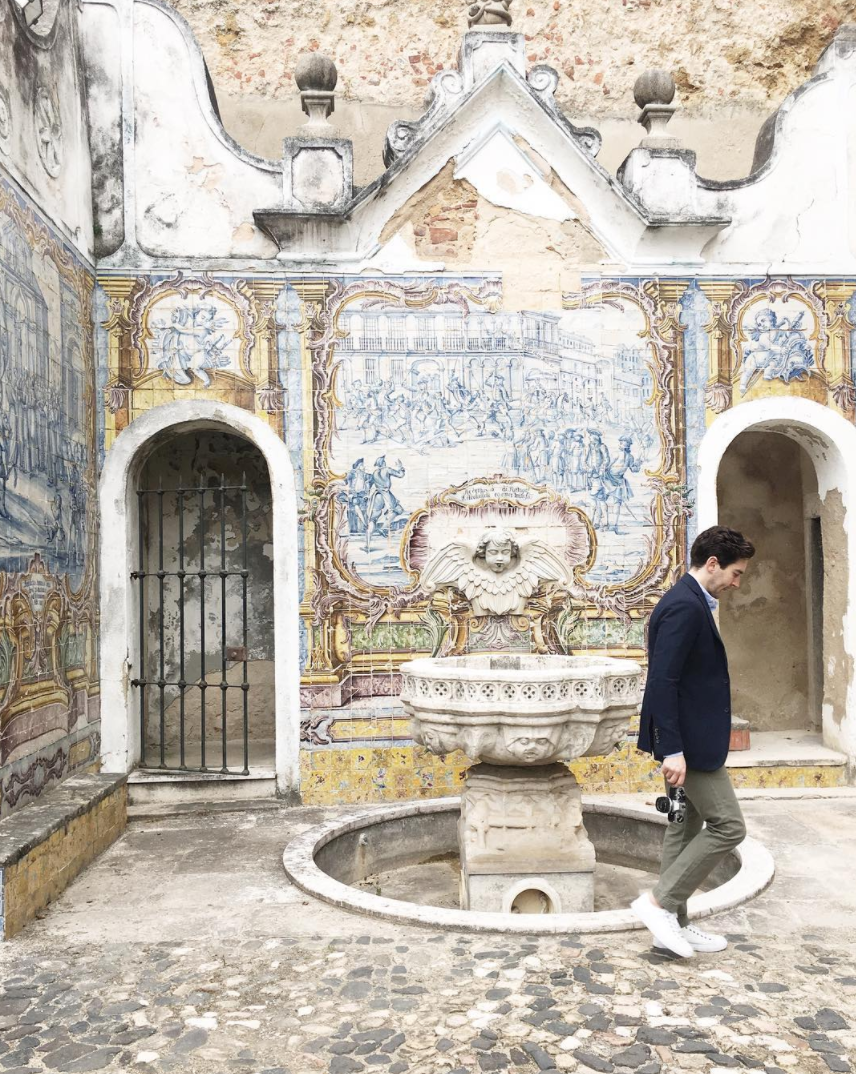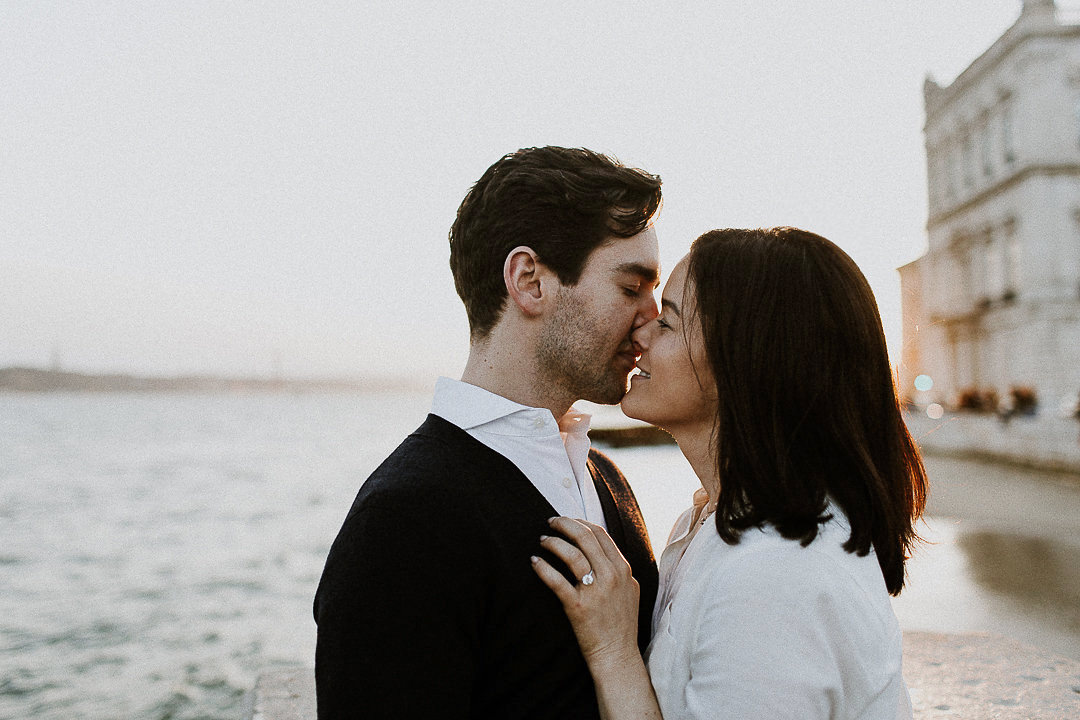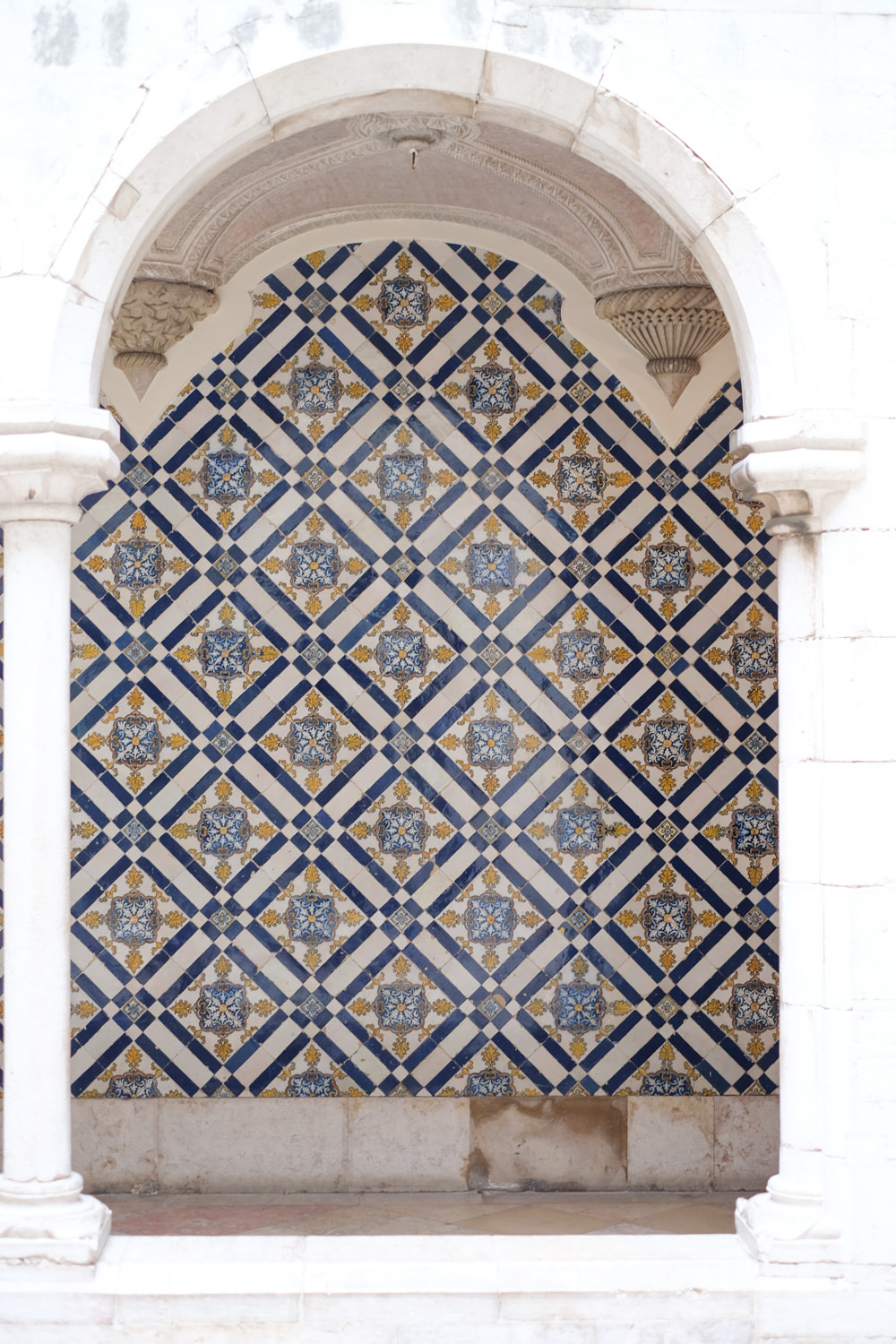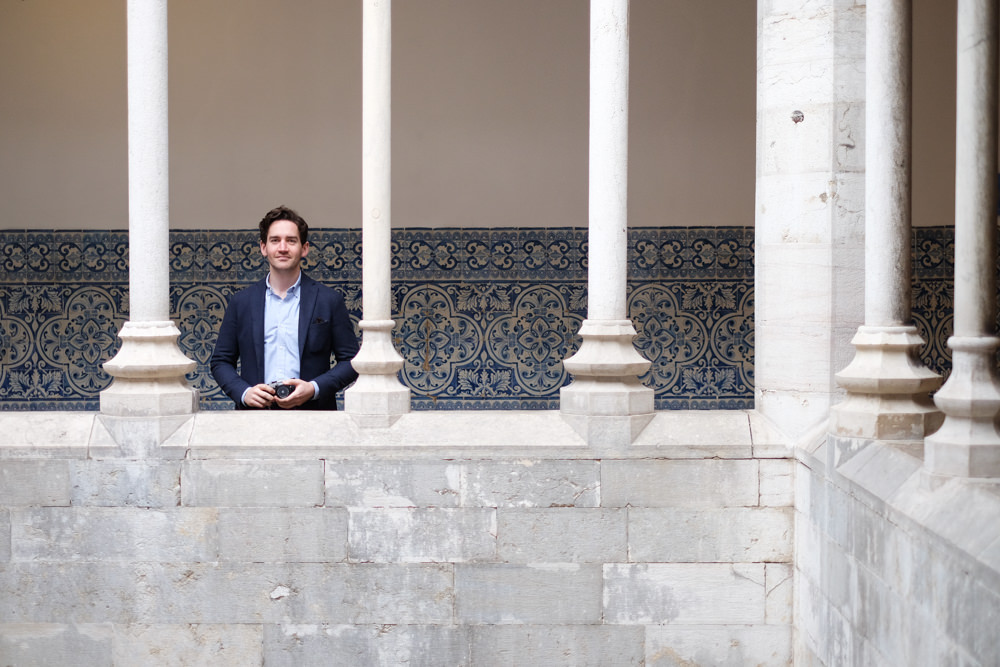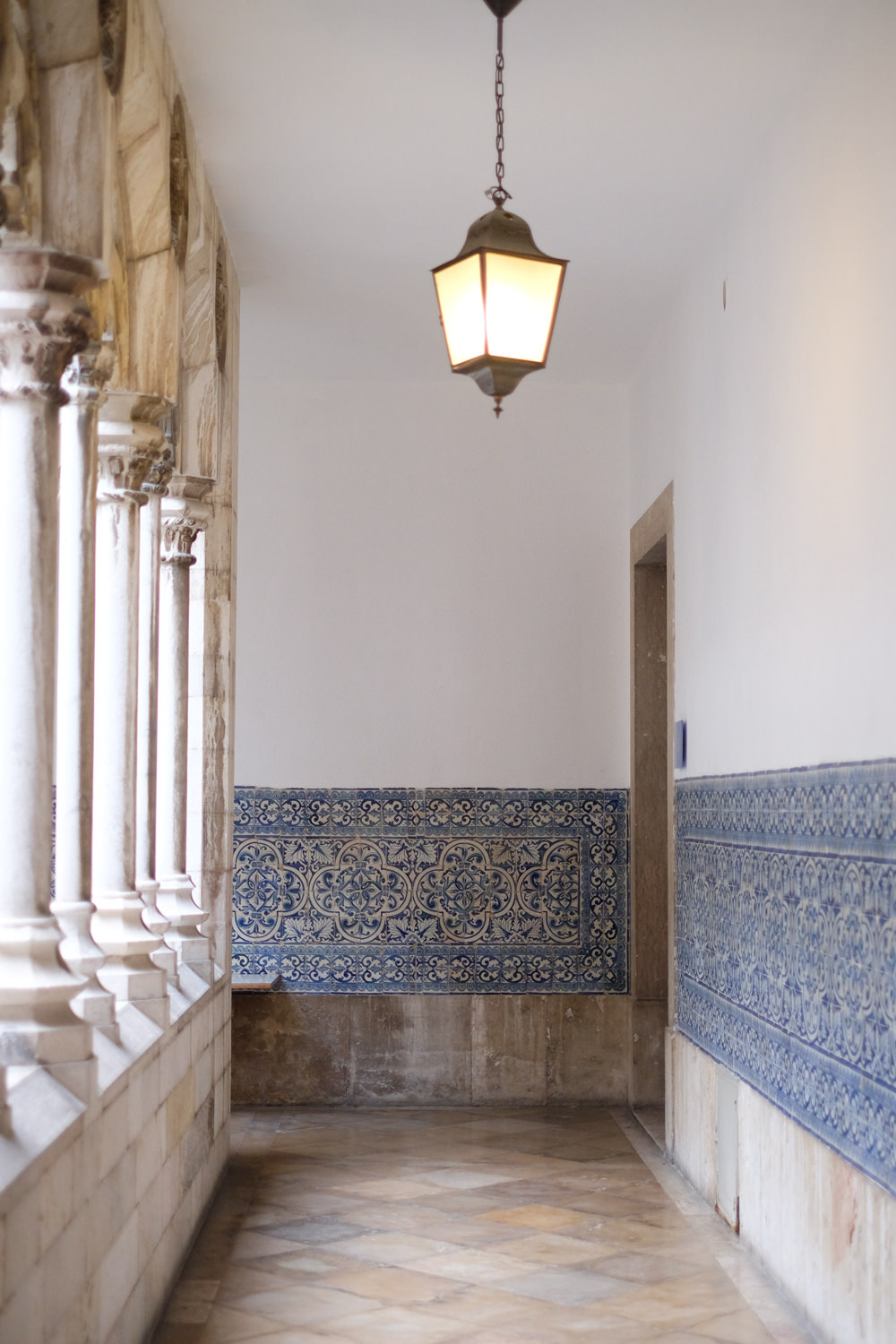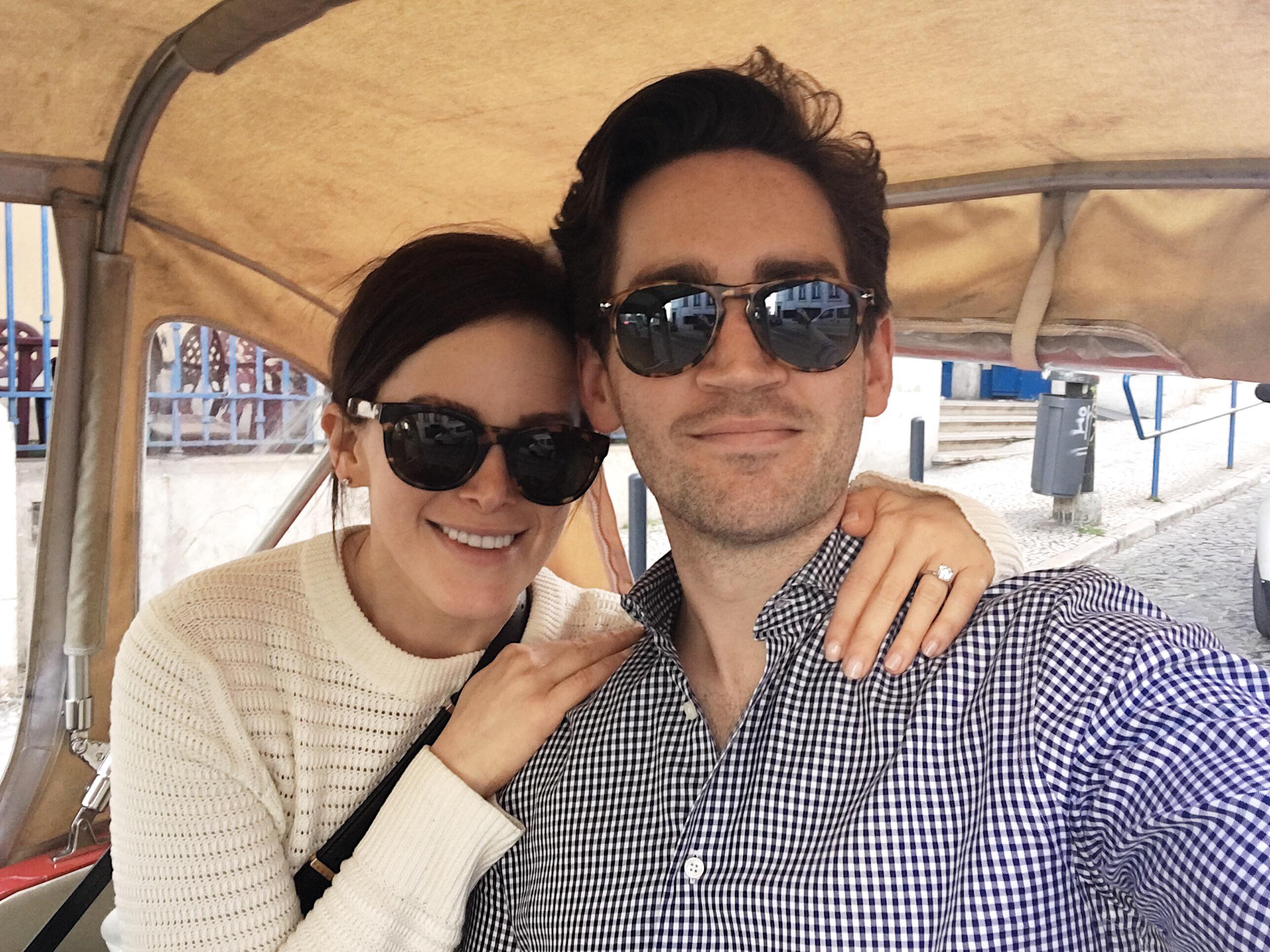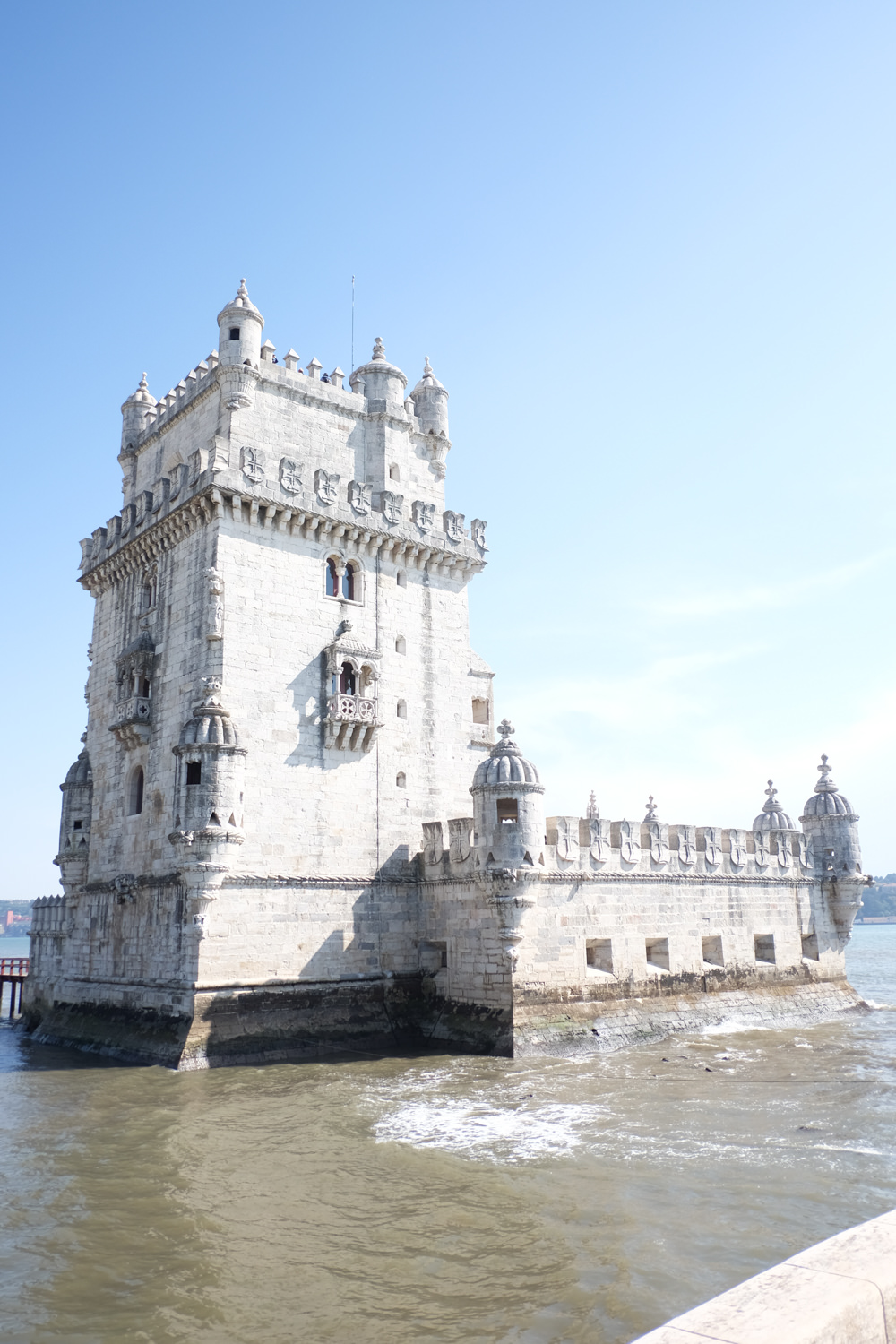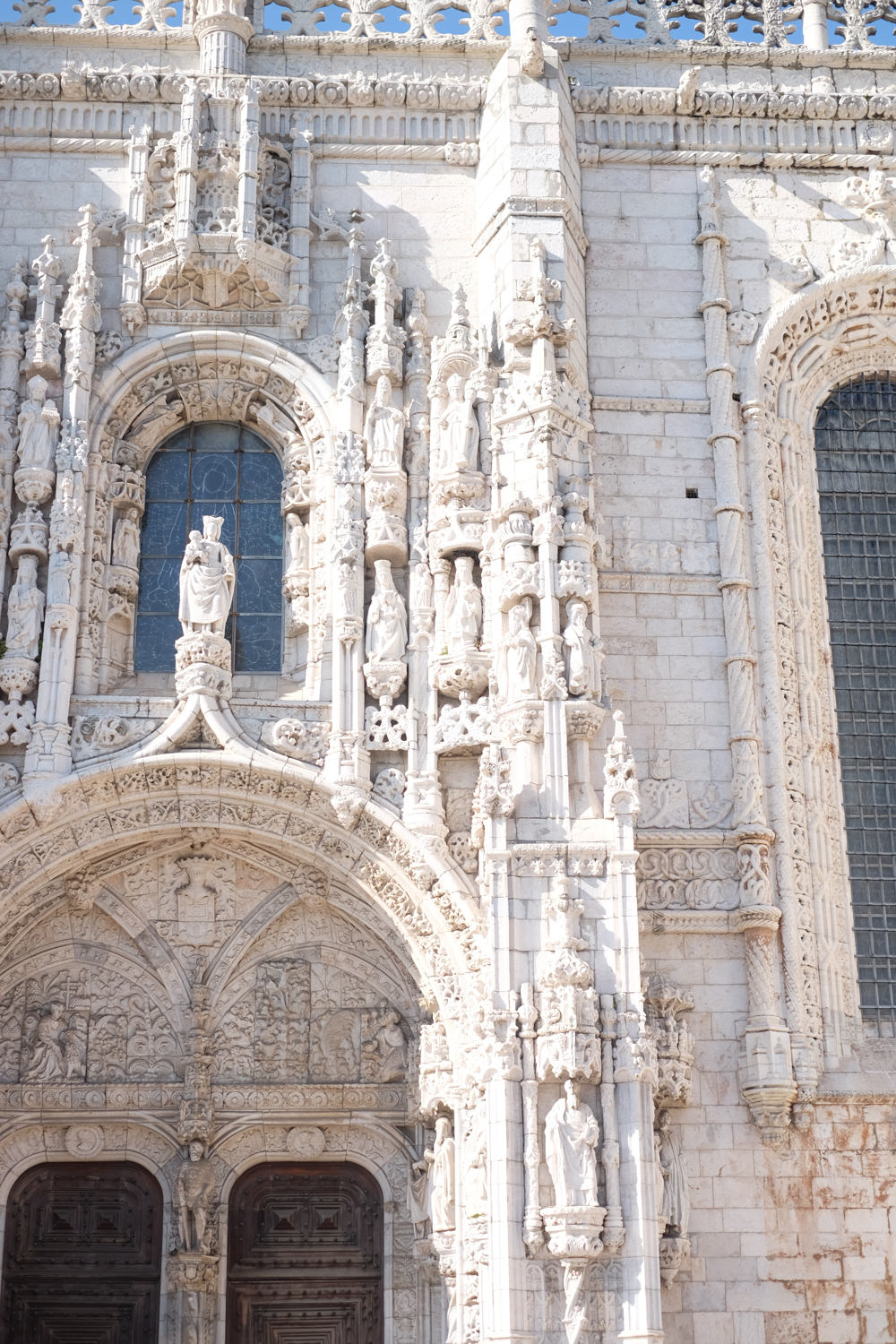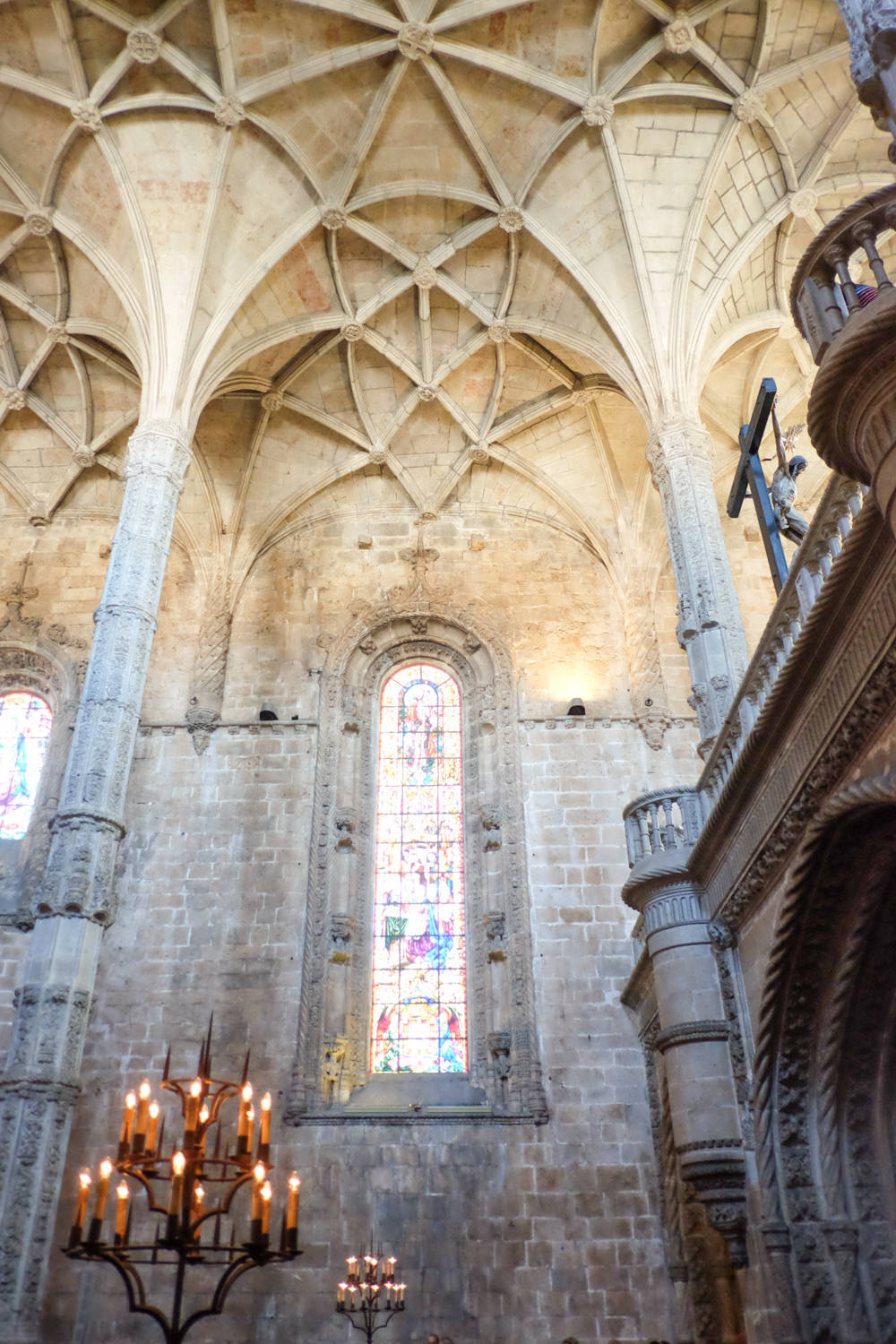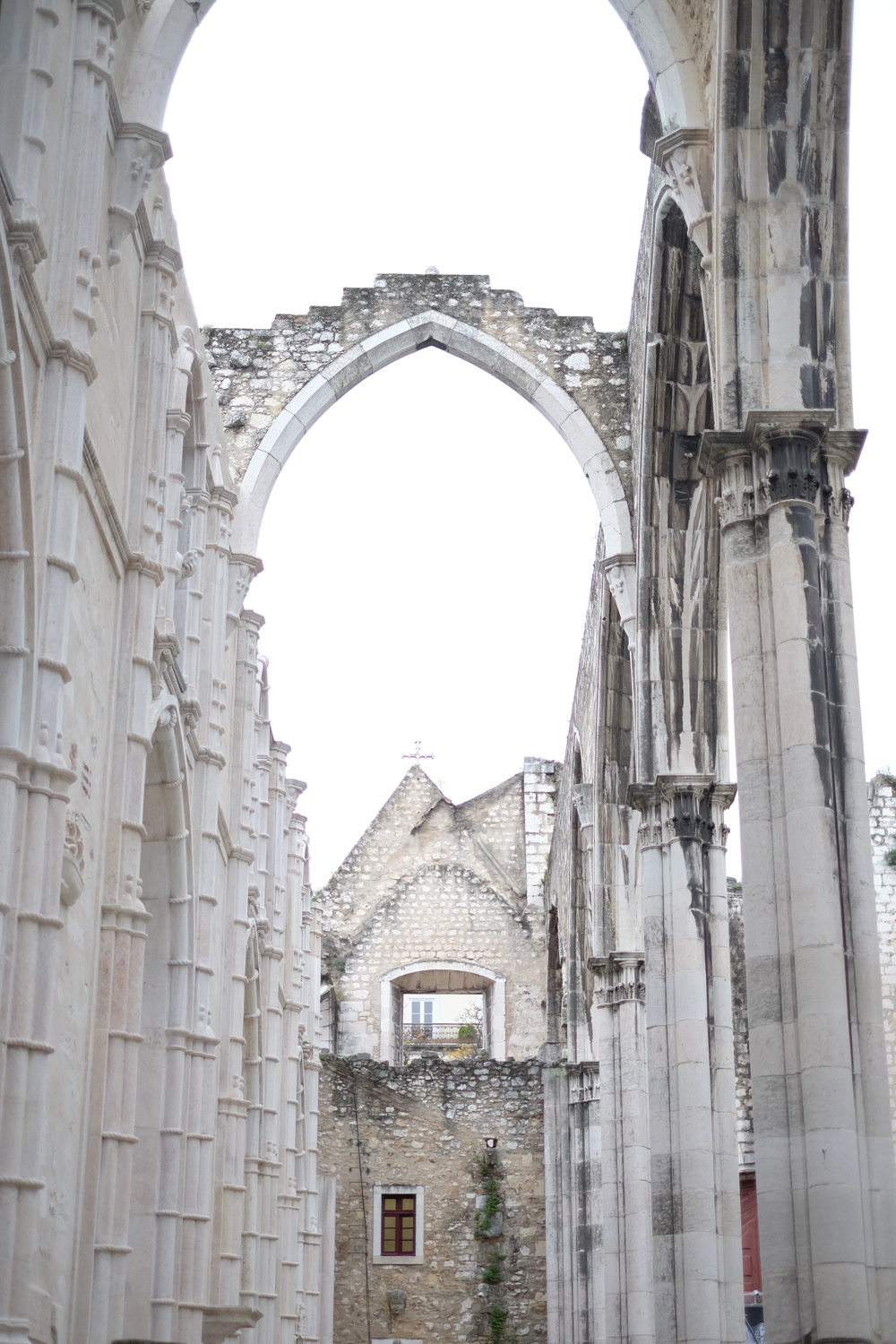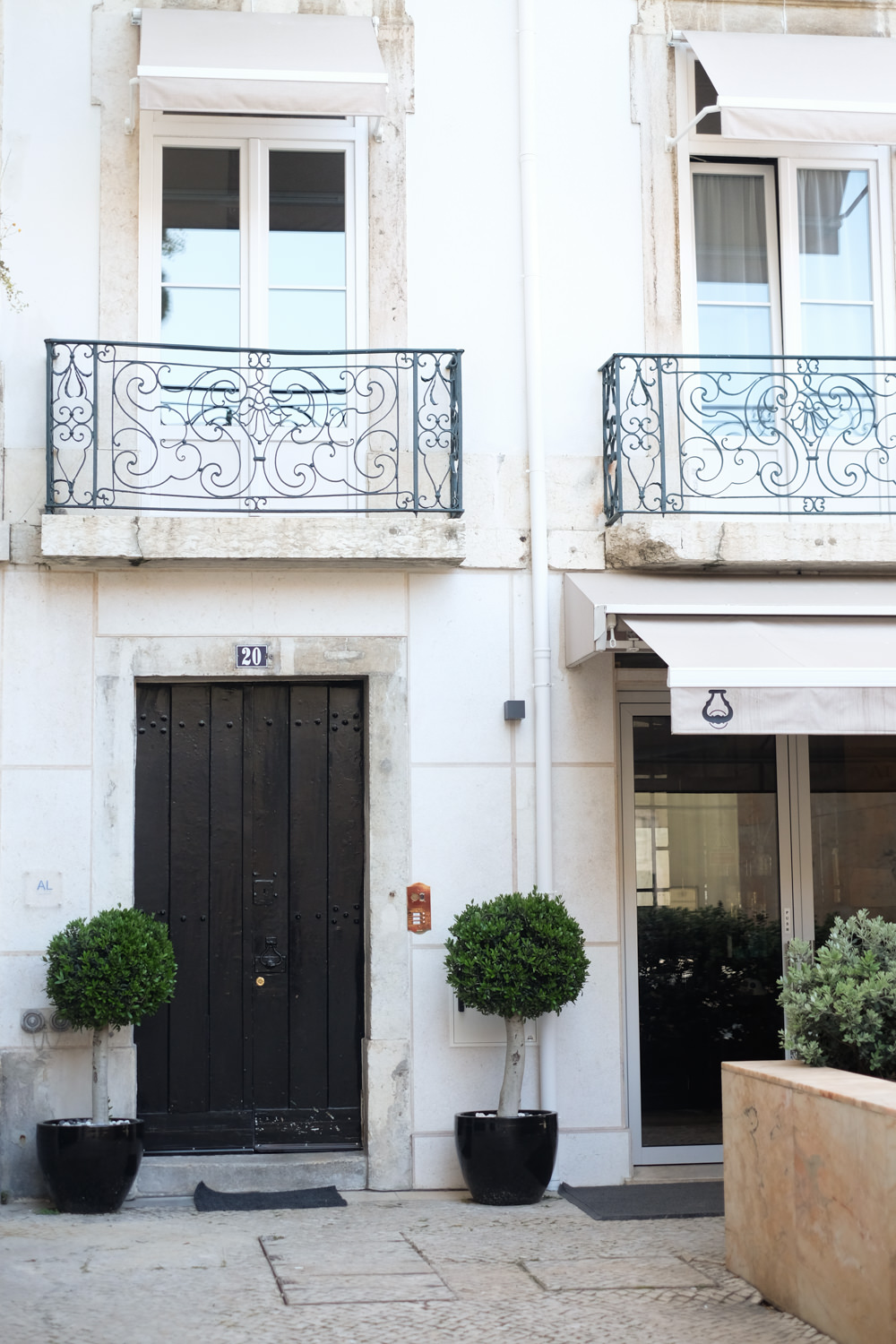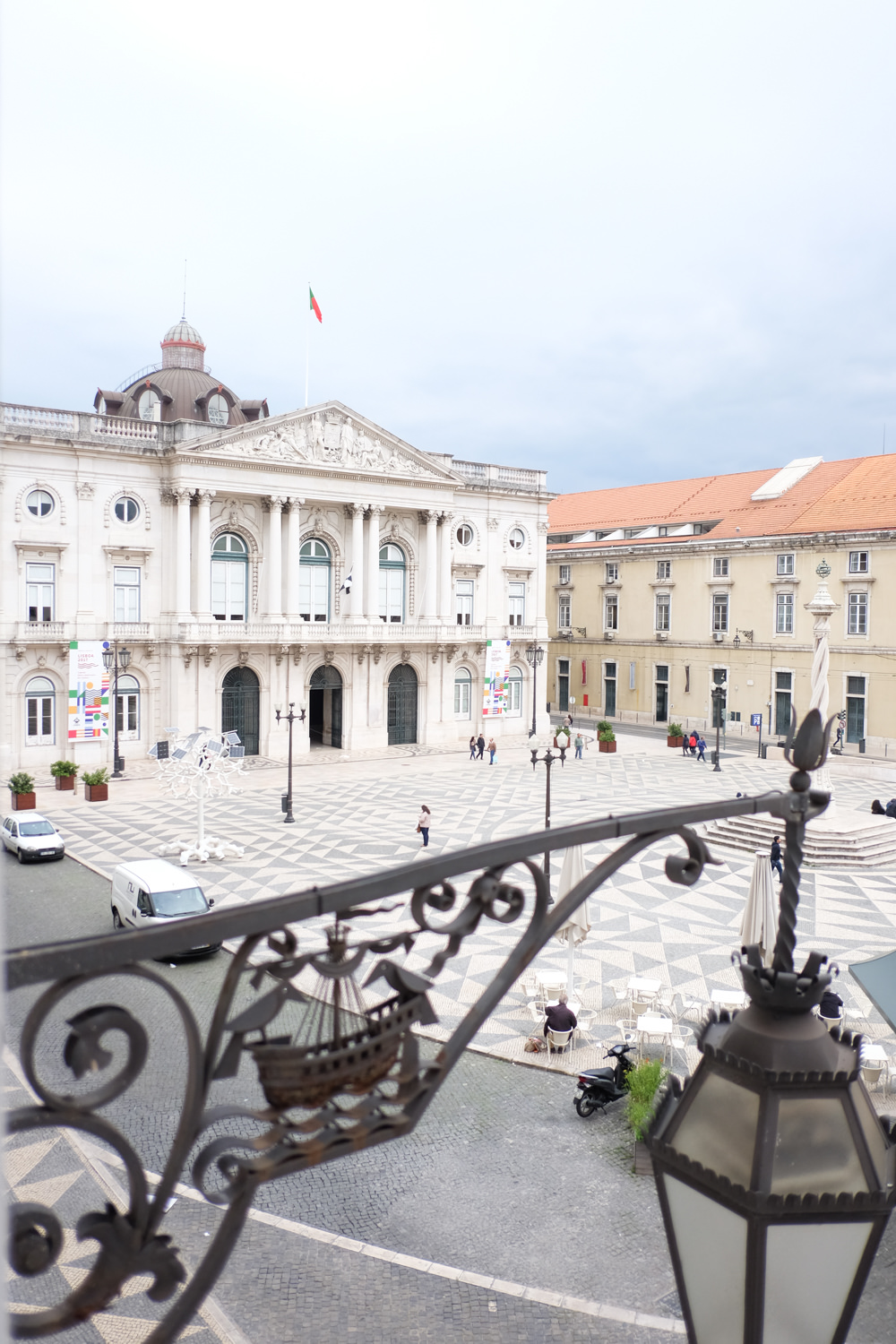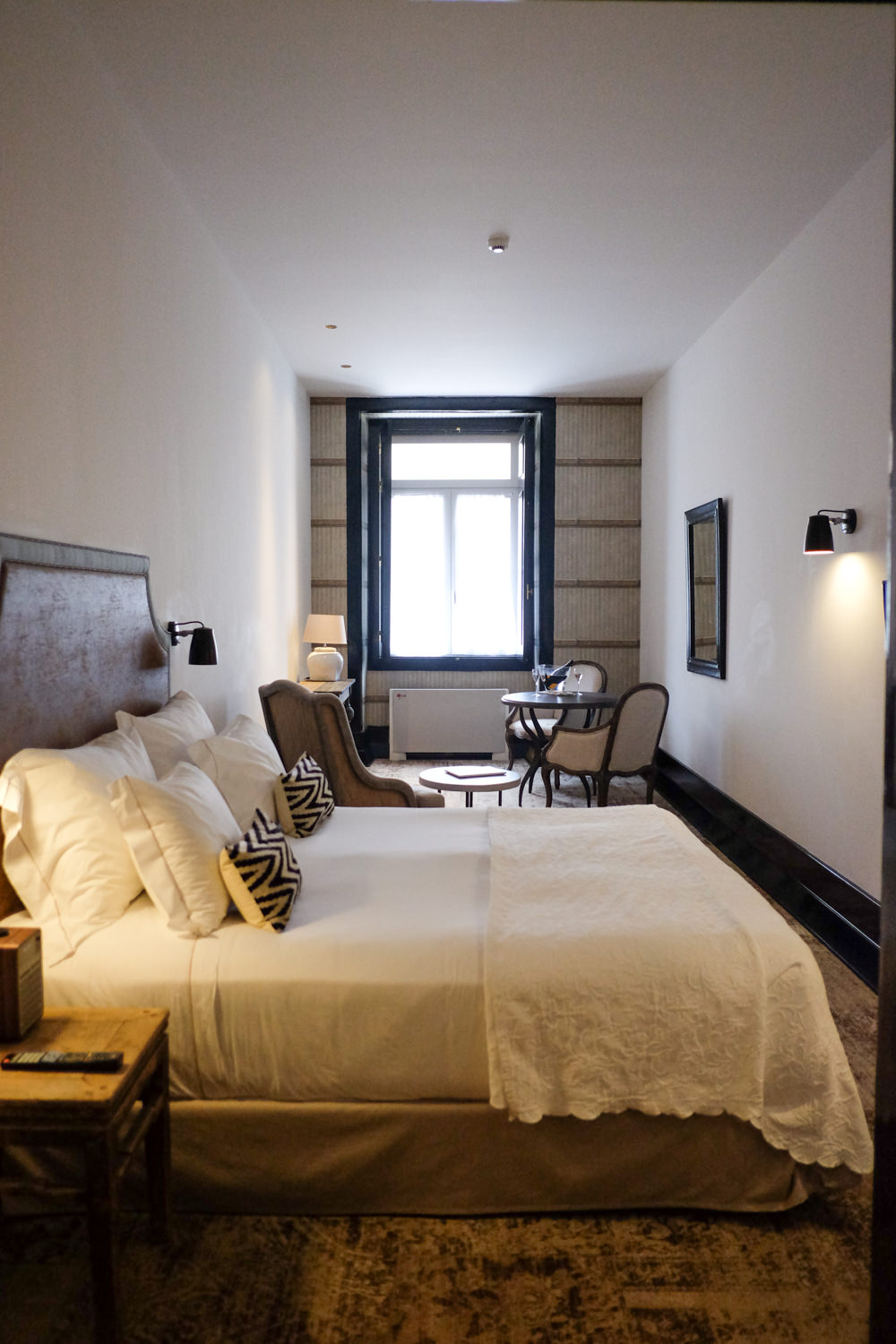 Hotel Memo Alfama:
This is where we spent our last night in the city after returning from Porto. It's very central, surrounded by cute restaurants and Fado bars, so I'd recommend that, too. And the rooftop (with infinity pool) was incredible. We sat up there watching the sun set sipping aperol spritzes.