How to spend a summer weekend in Chicago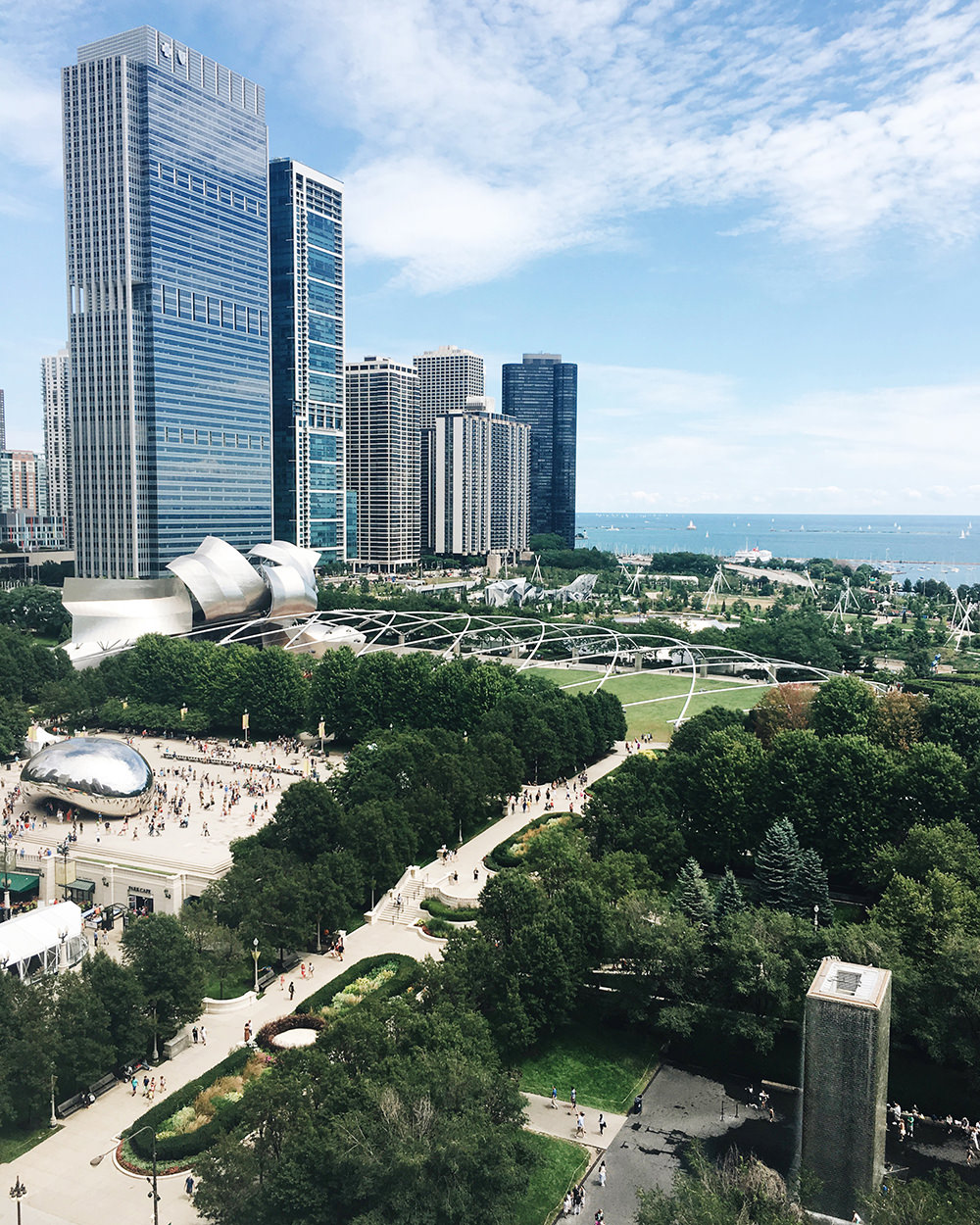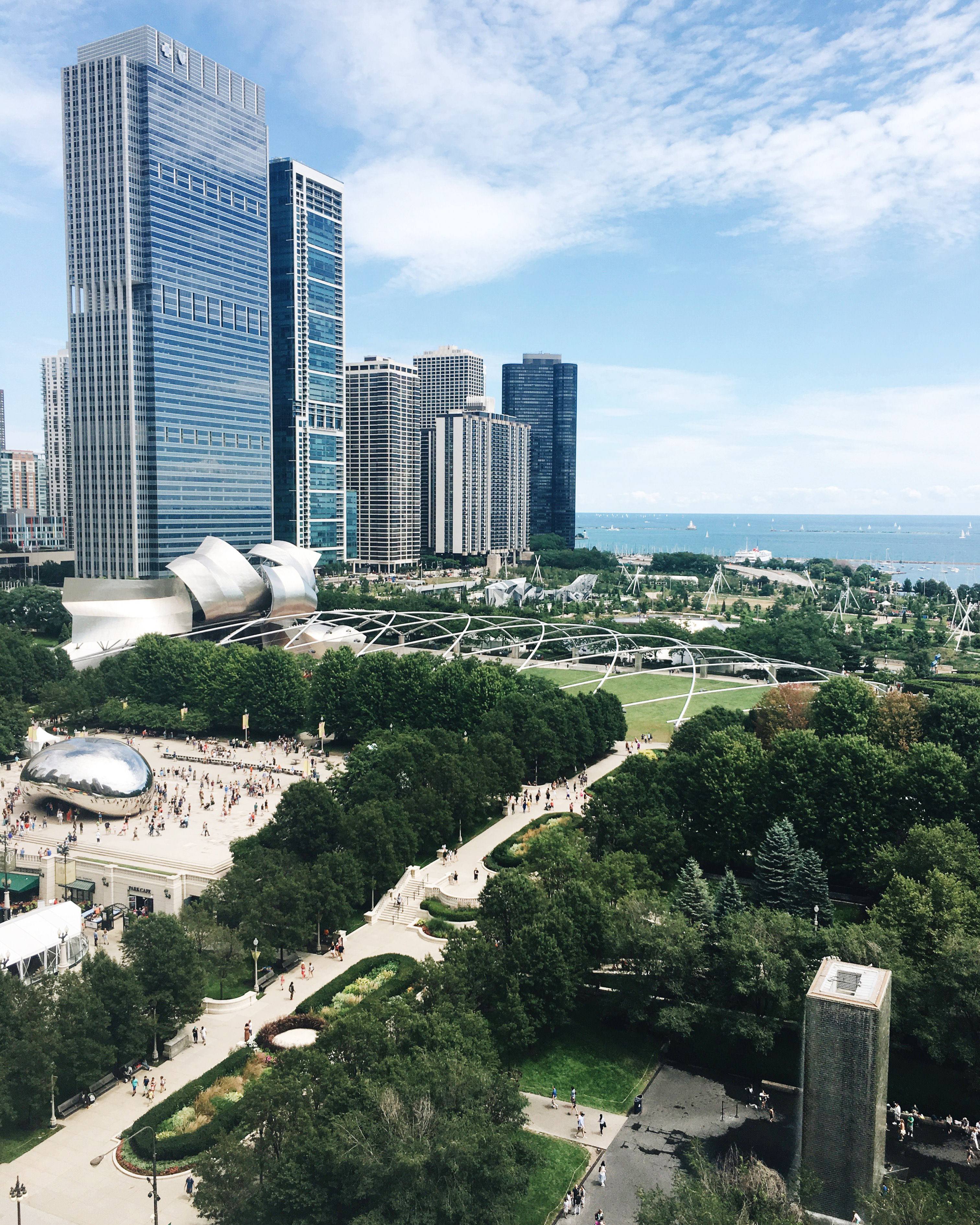 Chicago is a great place to be when it's warm, sunny, and looks like this. And with August 1/3 of the way over, summer in Chicago will be over before we know it. I had a friend in town last weekend which was a perfect reason to play tourist in this beautiful city. So whether you live in Chicago or are planning a visit, here's a list of what we did last weekend and some of my favorite spots and things to do. How to spend a summer weekend in Chicago.
How to spend a summer weekend in Chicago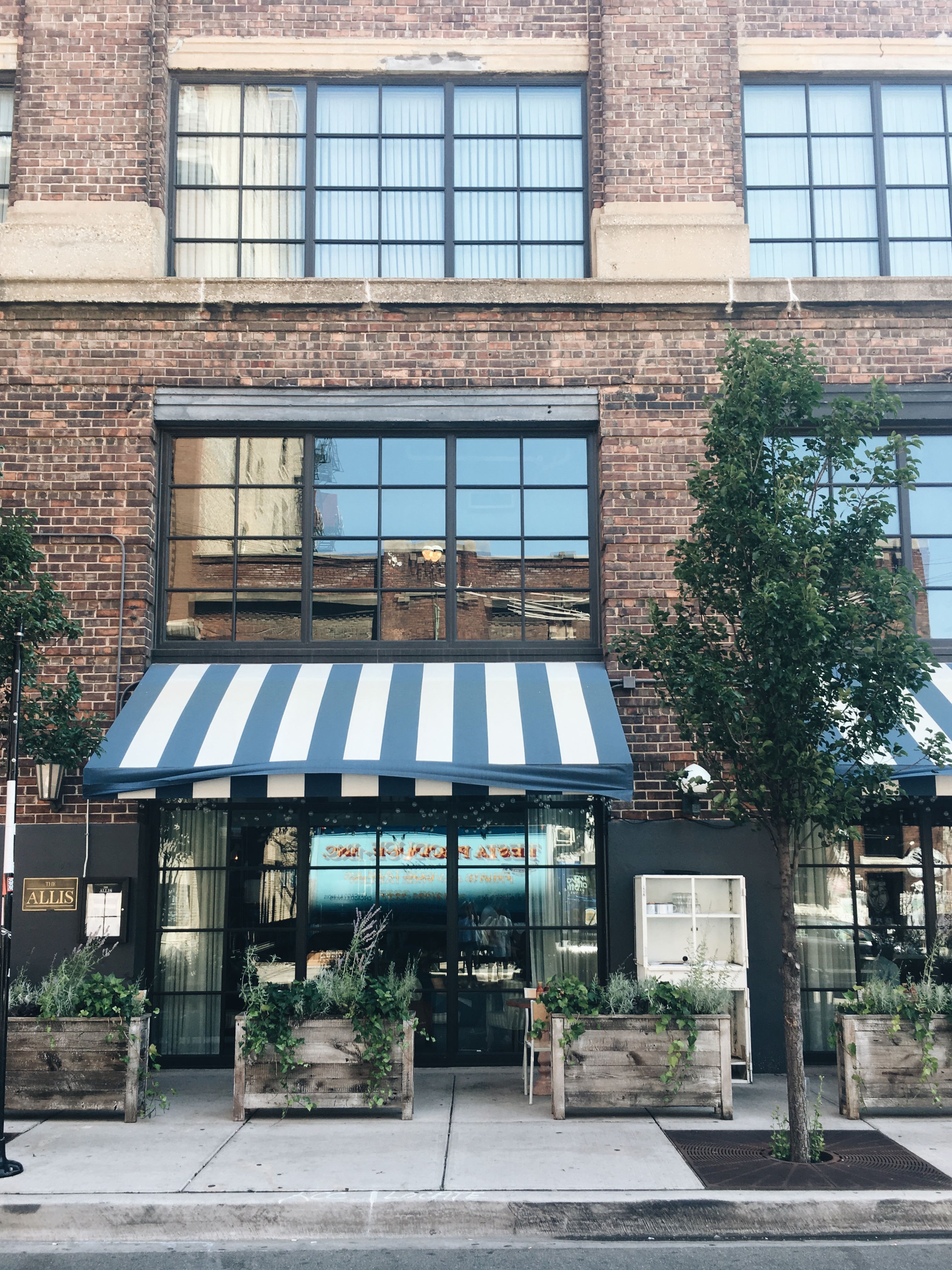 Allis/Soho House Chicago
My summer weekend in Chicago
Thursday night: Dinner at Coalfire (the best pizza) and dessert at Jeni's.
Friday: Tacos and margaritas at Big Star, walk/shop on Damen, pool at Soho House, dinner at Green Street.
Saturday: Brunch at Beatrix, walk/shop Lincoln Park, coffee at Le Pain Quotidien, evening stroll through the Gold Coast, dinner at Le Colonial, drinks at Pump Room.
Sunday: Brunch at Cindy's, walk/shop downtown, dinner at Tango Sur.
Monday: I was sure my friend was leaving Monday morning but missed the PM on her itinerary, so we spent the day a the pool and picked up Mak before her flight. I would not recommend Mak unless you live here or are in town for at least a week and need a relaxing night in. It's good but it's take-out.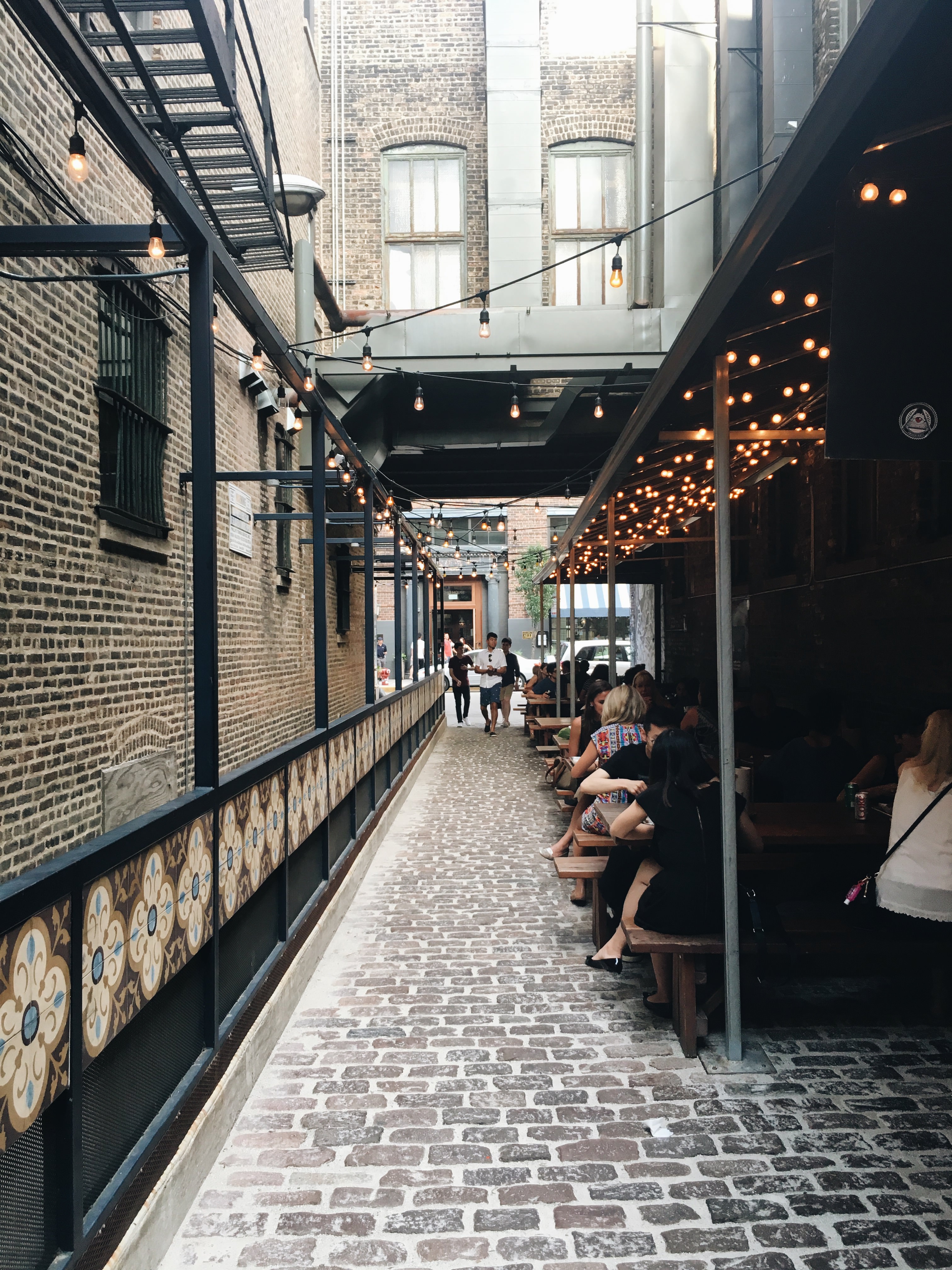 Green Street Smoked Meats
Things to do
The pool or beach: Lay out, paddle board at Chicago SUP, or bike along the lake, or consider a stay at Soho House where members and hotel guests have access to the rooftop pool
Bike riding: Rent a divvy and cruise around the city
Water taxi or architectural tour: A budget-friendly way to get out on the lake without chartering a boat
Markets: Randolph market, green city market, street festivals, and concerts in the park
Watch some fireworks: Every Wednesday and Saturday at Navy Pier
Movies in the park: They're fun and free
Museums: We have plenty of them
Shop: Michigan Ave, Gold Coast, and Armitage in Lincoln Park have great shopping
Walk: Go for a stroll through the Gold Coast, Lincoln Park, and along the lake

Cindy's Rooftop
Where to eat and drink
Loop
Cindy's: Maybe the best rooftop brunch and best view in the city (note: the platters come in half portions)
West Loop
Green Street: Enjoy some BBQ on a patio under twinkle lights
Sawada Coffee: They have the best iced almond milk lattes and are in the same building as Green Street
Girl and the Goat or Little Goat: On the heavier side but so good
Avec: Walk-in only, so get there early or put your name in and grab a drink at Lone Wolf (and please order the bacon wrapped dates)
River North
Bavettes: Make a reservation at least a month out or show up really early and hope you get a table
Beatrix: Cute little brunch spot and easy to get into last-minute (excellent gluten-free menu)
Gold Coast
3 Arts Club: Put your name on the list, order a latte at the bar, and walk around one of the prettiest stores in Chicago
Le Colonial: Delicious Asian fusion. Request a spot on the patio or balcony!
West Town/Bucktown/Wicker Park
*These neighborhoods are all very different but are so close to one another that I'm grouping them together
Coalfire Pizza: I'm not a fan of deep dish but really love Coalfire's thin crust pizza
Yuzu: Robata grill–order the seaweed salad!
Folklore: Tango Sur's sister restaurant and the best Argentinian food I've had outside of Argentina
Big Star: Best tacos and margaritas in the city, and the patio can't be beat. Get there early or put your name in and walk around for an hour or two.
Jeni's Ice Creams: No explanation needed
Logan Square
Lula Cafe: Great spot for brunch, dinner, or drinks
Parsons: The purple drink is basically a red wine slushy and they have frozé
There are so many neighborhoods and incredible spots in Chicago, so while this isn't the most comprehensive guide, it's a list of some of my favorite things to do. I almost included my favorite music venues but that needs its own post. I hope this list inspires you to get out in your city, try something new, or maybe visit Chicago!