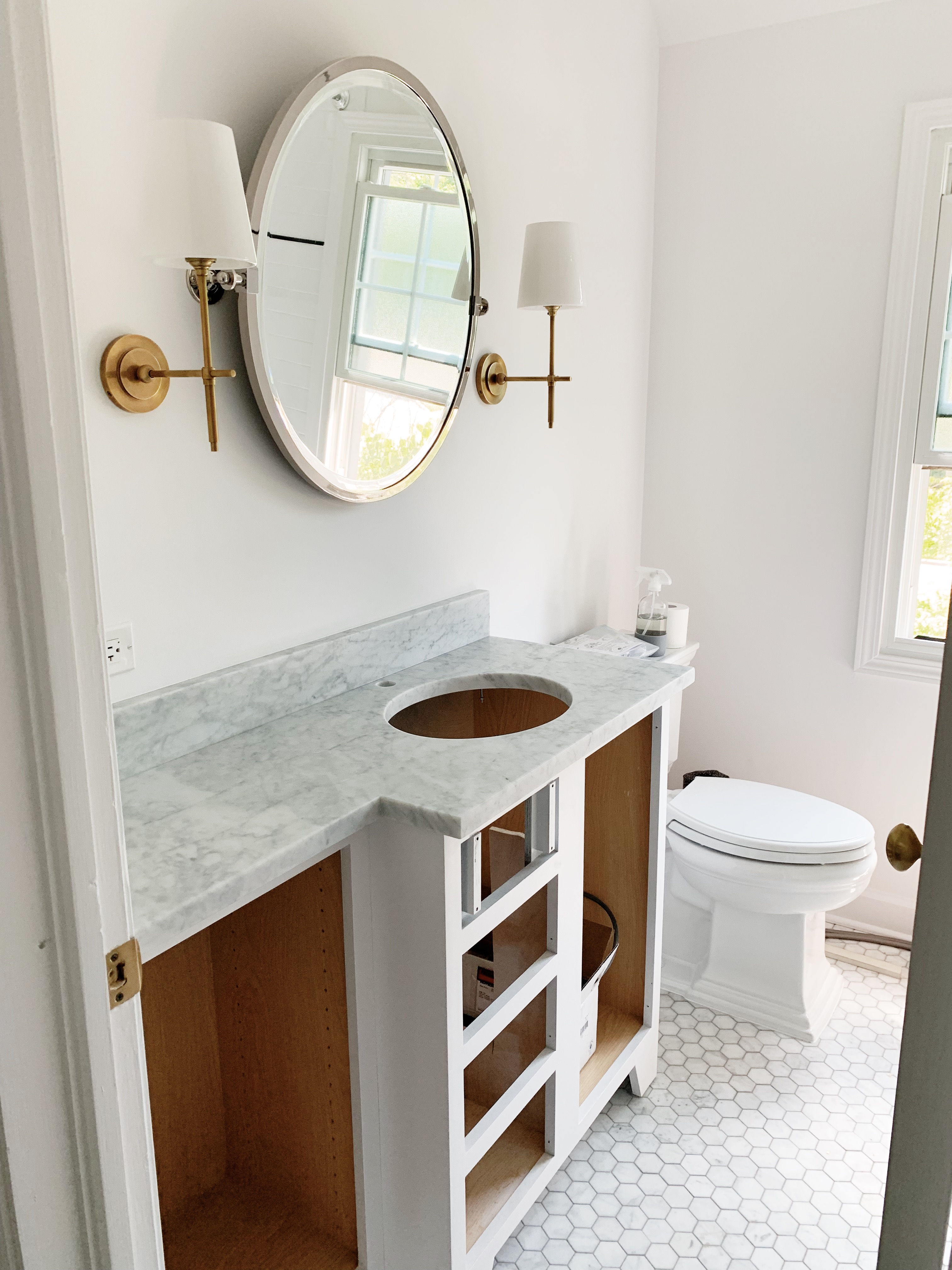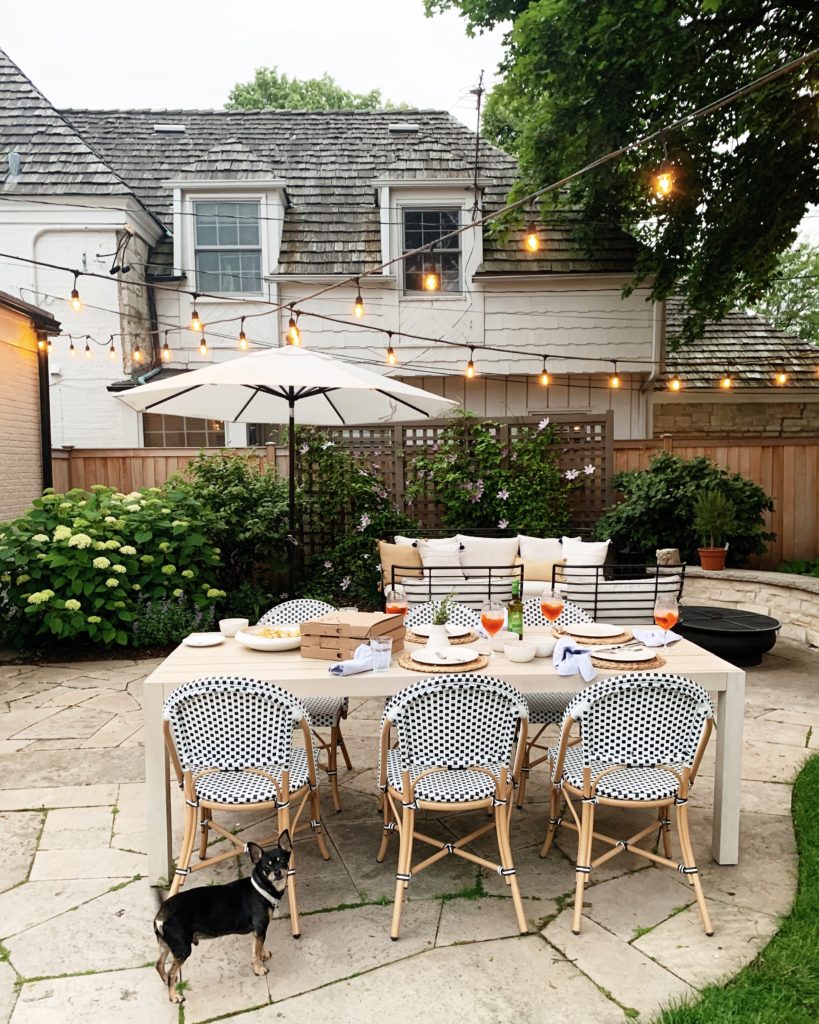 I never got around to writing a life lately post in May and have only published 2 blog posts this month, so I could talk about being behind, but the reality is that I needed to slow down, and that's ok. I've said this before, but I love blogging and never post for the sake of posting. It's something I truly enjoy but sometimes, slowing down is necessary, so that's where I'm at right now. That said, it's been two months so I have a few things to share and felt like sitting down to write. This year is flying by – we're already past the halfway point and my baby turns one in less than 2 weeks! I can't believe it.
Life Lately: June 2019
If you saw yesterday's post on instagram, you know I've been feeling pretty anxious lately. I really am ok, but after ending up in the hospital a few weeks ago due to nausea and stomach pain and having every test come back normal, the best guess at this point is that it's stress related (maybe an ulcer). There wasn't some big life-altering thing that happened, but I think everything just took a toll on me. It's so hard to feel this way when I'm aware of the fact that everything's ok. The renovations and feeling displaced wasn't that bad. After all, we were lucky enough to be able to redo our bathrooms. We had a home to stay in plus extra help from my in-laws. Going from a wedding to being pregnant, moving, launching a second website, doubling the size of our team at work (also great!). Add a very fussy baby, and feeling like I sort of lost who I used to be after becoming a mom. It hit me.
Then there's my past.
Having Margot has really opened my eyes to how I was treated as a child, what I went through, and all the emotional abuse I endured, and it's just sad. I can see all too well how that impacted my anxiety now.
I have so, so much more to say about this.
The two points I want to make now are 1. I saw a therapist and seemed to like her. We're coping when I feel anxious, because as a mom, it's so important I get a handle on that. I cannot tell you how touched I was by your very sweet messages, and want to thank everyone who reached out. Those of you who shared your stories, support. I love hearing from you and had some really great conversations. You had questions and gave me thoughts on what might feel better for you, too. There's so much I want to say about this because ultimately, the thing I love most is helping others feel inspired and less alone, so I'll try to write more soon.
On a much lighter note…
I wanted to share a few things I've been loving lately since you've all confirmed you want more of that from me via a poll on instagram.
I bought a pair of AGOLDE denim shorts and they are definitely a splurge but they're so great. My last pair were Seven, bought maybe 10 years ago, so it was time for a new pair. Knowing I'll have these for a long time (although I'm guessing I really can't wear them once my 30s are over, right?) makes them feel like a worthwhile investment.
I have been very into Madewell, recently. The knotted tees are the best and this is so random but their no show socks are fantastic.
If you're in the market for new sunglasses, this is one of my favorite budget-friendly brands.
We are really loving these PJs for little ones. I bought a pair myself and randomly heard from the brand (had not tagged them and that very rarely leads to receiving product, anyway), but they did send us a pair as well. I love them so much that I bought two more!
These sugar-free peach rings (not processed and not bad for you!) are heaven. If you like gummy candies, they are not cheap but are so worth it.
Here's a peek at some of the decorations for Margot's 1st birthday party.
I always thought I'd do something really, really simple since babies don't know what parties are, but this was a chance to have our friends over to our newly landscaped yard, so I had fun with it. I'll share all the details (with links to everything!) after the party. Everything was purchased from Oh Happy Day!, Etsy (this shop and this one, too)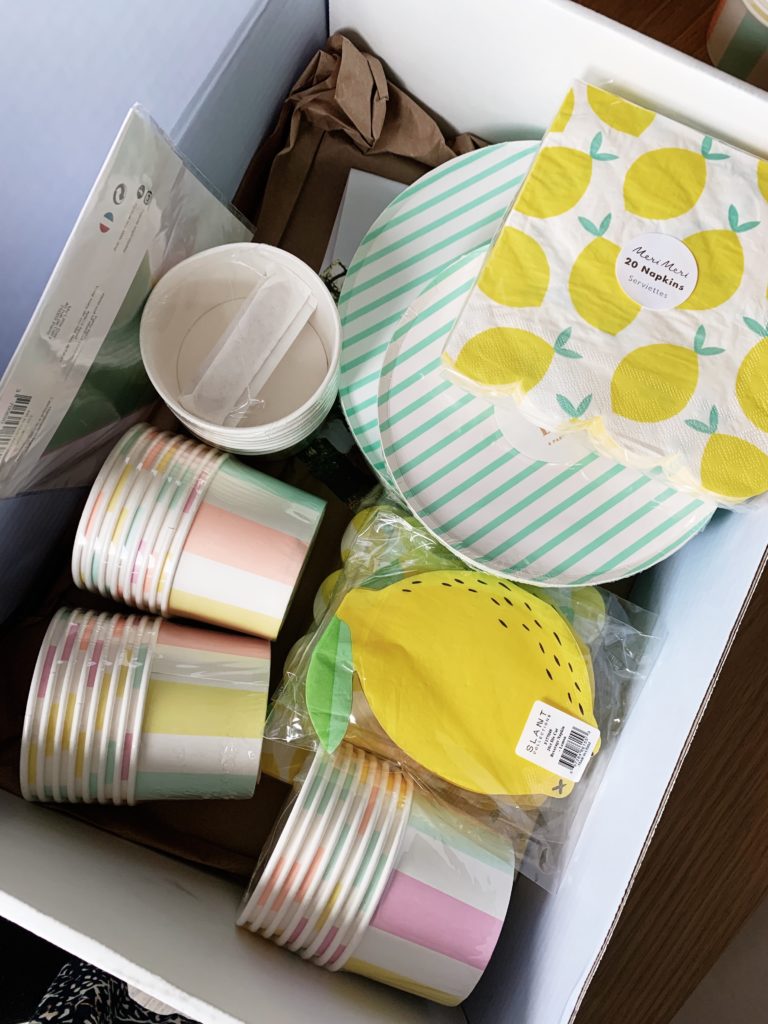 After almost two months outside of our home, we've been back for two weeks! Our bathrooms are almost done – just waiting on some cabinet hardware and wallpaper for the powder room. I can't wait to share the finished rooms with you!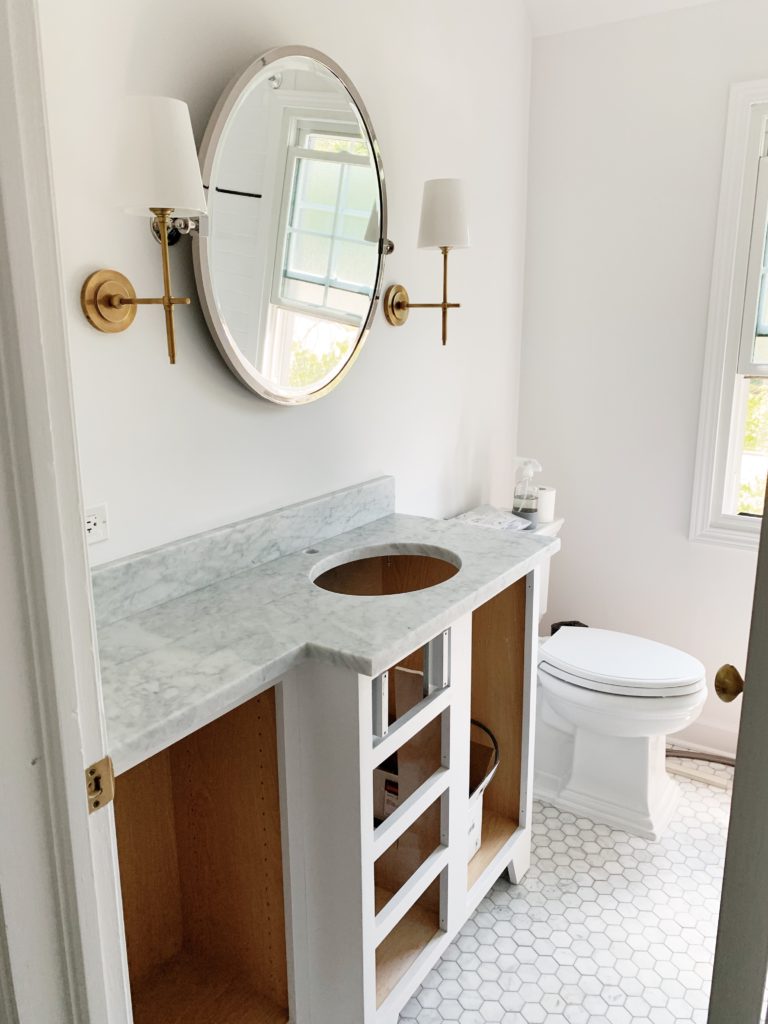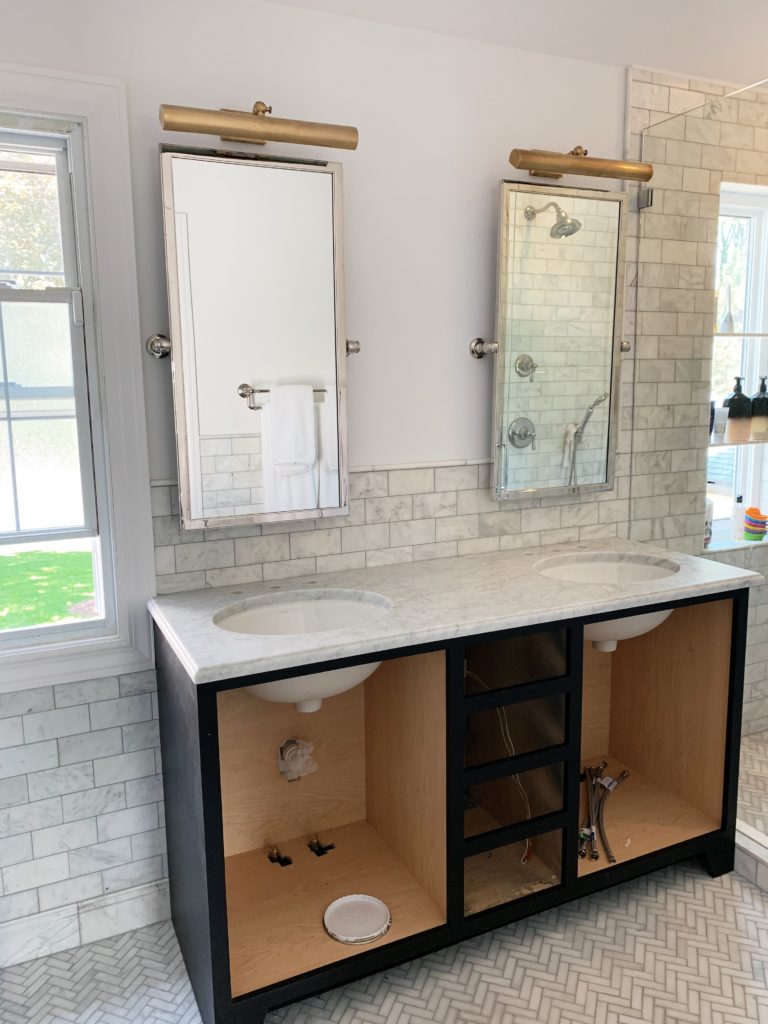 You may have seen this one, but The Everygirl is hosting two mini conferences, one in Chicago (sold out) and one in Atlanta! There are still a few spots left for ATL, so if you're in the city or will be there early August, there's more information here.
This was a really sweet mom
ent I never want to forget.
We were walking home from breakfast last weekend and Margot was really struggling to fall asleep in her stroller, so I scooped her up and she was asleep in 2 minutes. That has never happened while we were out before and it felt so good to know what she needed. I love this little cupcake girl so much! I am overdue on a few Margot posts (favorite gear, where we are almost one year in to parenthood!, her playroom, and her favorite toys and books, too). I'll get around to it one of these days!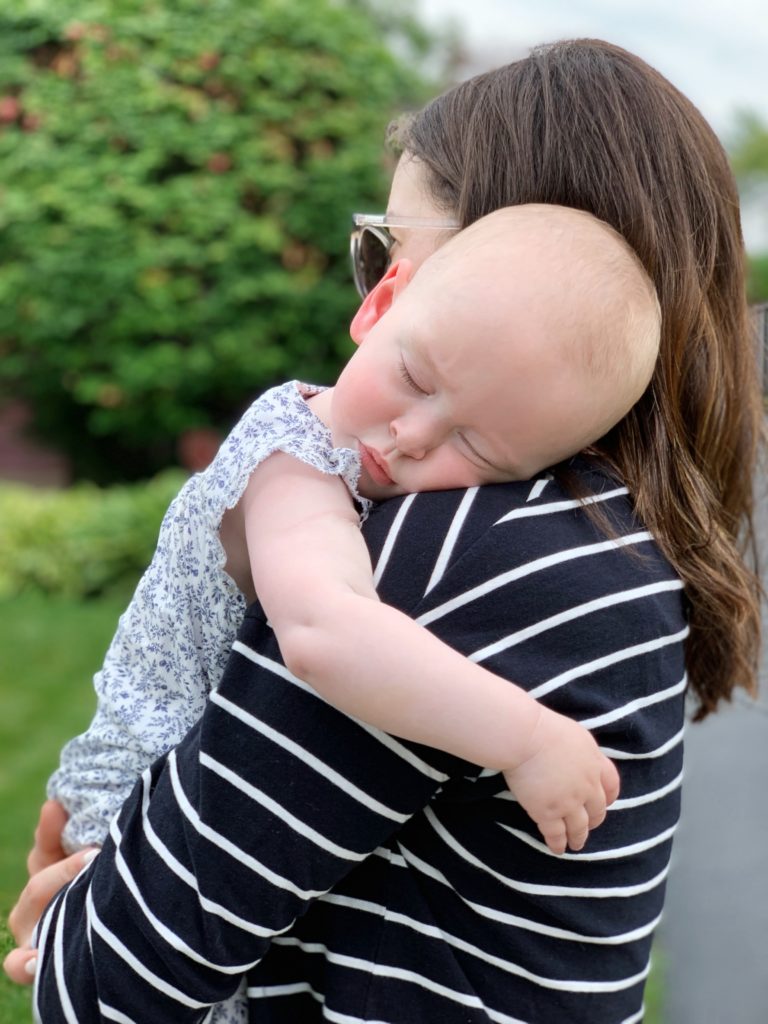 I know this post was extremely random and maybe a touch all over the place. There was this need to sit down and type, and just get back into the groove of blogging. I think it will really help alleviate a little stress for me. It's fun to have something that is my own, and I need to prioritize unplugging. Making time for Yoga and Pilates, but don't want to forget this piece of myself, too.
Always so grateful for how lovely you all are. From the bottom of my heart, thank you for the very sweet messages over the past few days (and always). Much love x