The Best Starbucks Drinks and Snacks for Kids
My kids love Starbucks. It's my go-to spot for a quick one-on-one date, and an easy drive-thru or pick-up option when we're busy. And it's more than coffee drinks – there are tons of options for kids. I've been loving the vanilla sweet cream cold brew but it has added …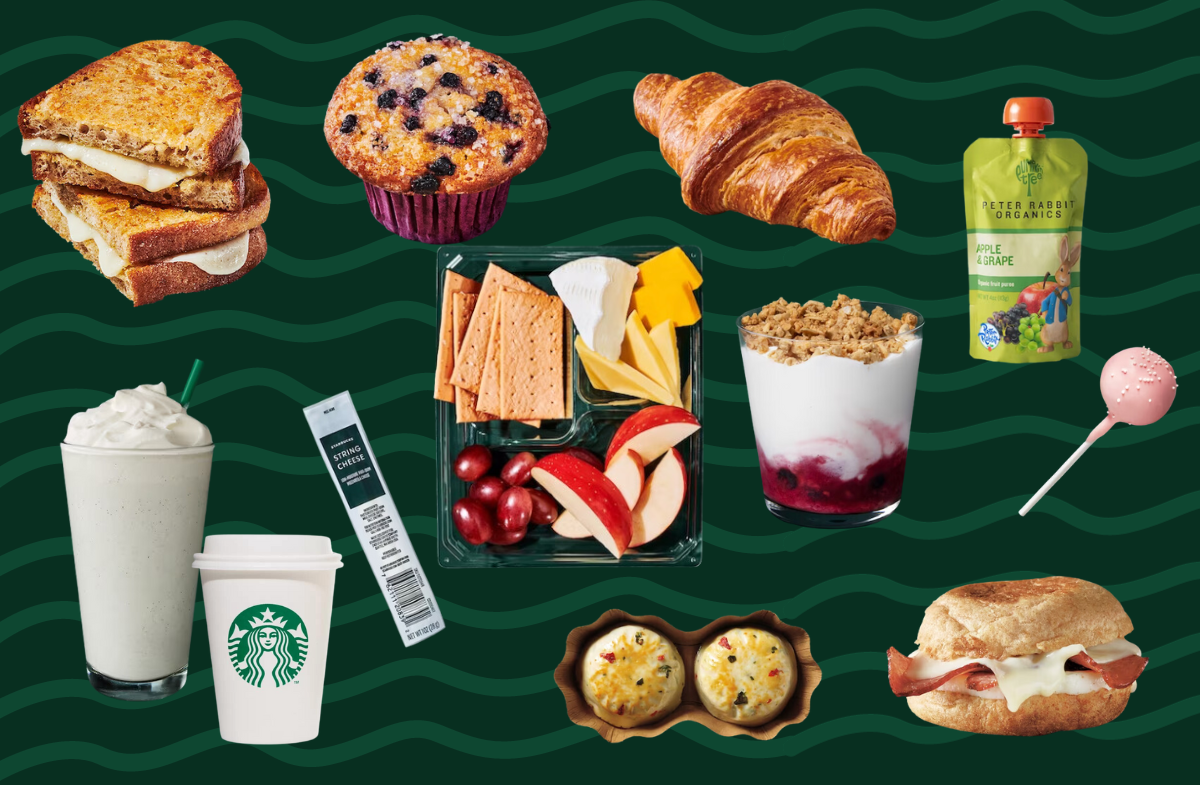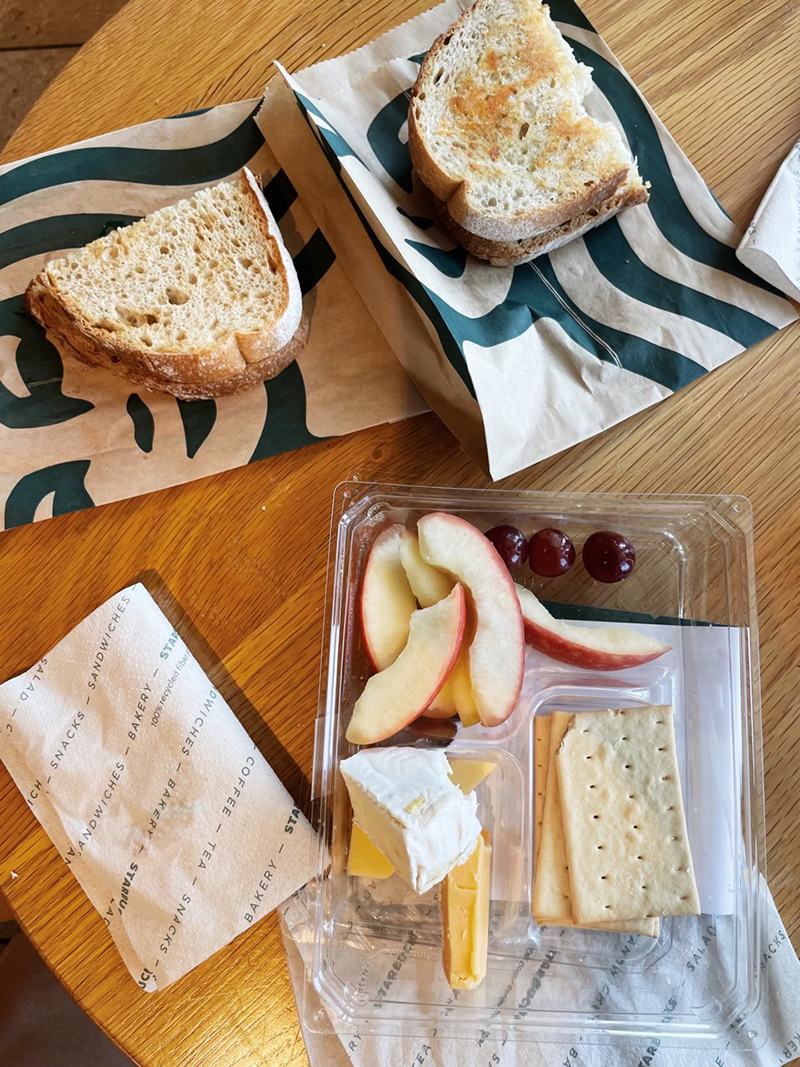 My kids love Starbucks. It's my go-to spot for a quick one-on-one date, and an easy drive-thru or pick-up option when we're busy. And it's more than coffee drinks – there are tons of options for kids. I've been loving the vanilla sweet cream cold brew but it has added sugar, so I try not to get it too often. We recently discovered the grilled cheese and my kids think its the best thing ever. I love that I can pick up my favorite Starbucks coffee, and it feels like such a treat for my kids to get their own Starbucks drinks or snacks. Here are the best Starbucks menu items for kids.
The Best Starbucks Drinks and Snacks for Kids
Starbucks doesn't have a "kids' menu" but you can order kid-friendly Starbucks drinks in a kid's size, which is an 8oz. hot drink or 12 oz. cold drink. We went to Starbucks today for a quick and easy (grilled cheese) lunch, and my older daughter got her favorite vanilla frappuccino. From classic drinks to seasonal drinks, there's something for every kid.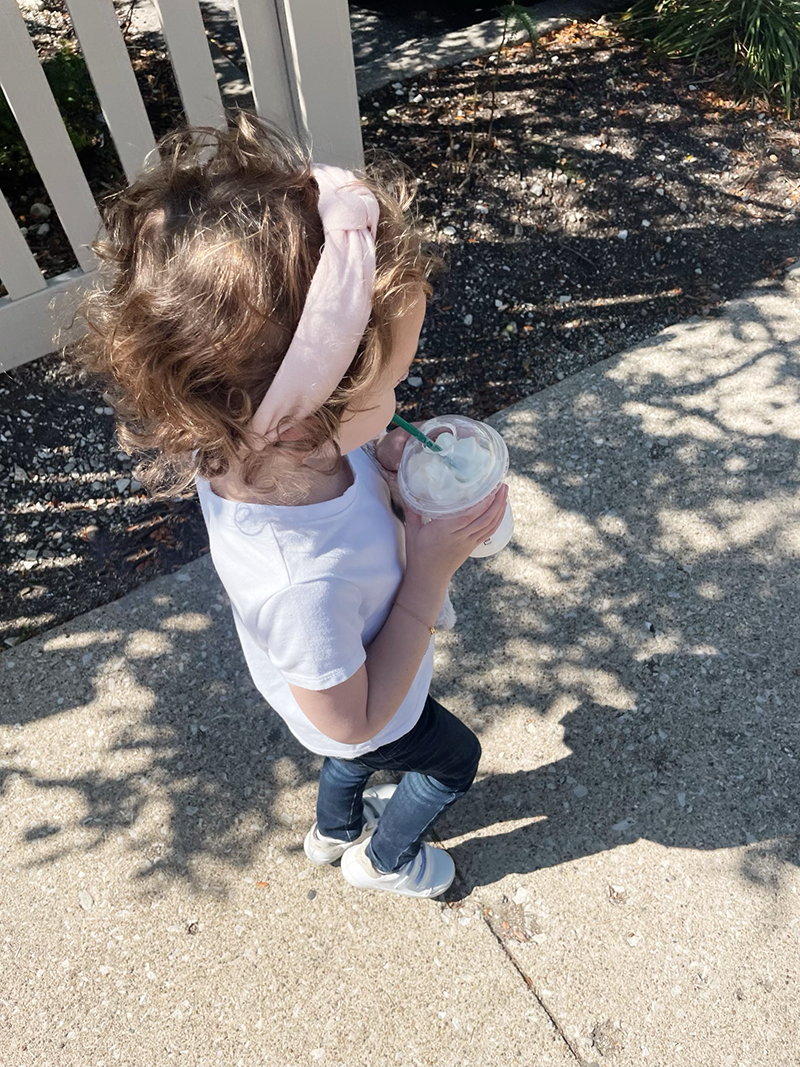 The best way to place your Starbucks order
You have a few options when it comes to ordering at Starbucks. You can walk into the store the good old-fashioned way. My kids love going to Starbucks. In a hurry? Order head via the Starbucks app and your drink will be ready and waiting for you. You do have to go inside for this option. And there's always the drive-thru. I've ordered via Postmates and Uber Eats, too, but have only done this when I'm home sick or alone with all 3 kids and am going for very easy.
Using the Starbucks app
I always pay with the Starbucks app. You can add your choice of credit cards or even a Starbucks card to the app and are able to use that to pay. Your app will let you know which Starbucks stores around you have a drive-thru option. Depending on the length of the line, this is not always the fastest option. You can also look at the nutritional facts for each item, including grams of sugar, and to make sure there isn't any added caffeine.
Kids temperature
Hot coffees are usually a little too hot. But good news – Starbucks has a kid-friendly temperature. Be sure to let your Starbucks barista know this drink is for a child and it will come out at a safe temp for your little one.
Less sugar
It's also best to avoid overly sugary drinks if this is something you do often enough. If it's a one-off treat, I wouldn't worry too much. My daughter loves frappuccinos, so I usually ask for "half-syrup" which cuts down on the sugar content, making it a lighter version. You can also sub oat milk, coconut milk, or almond milk for some drinks.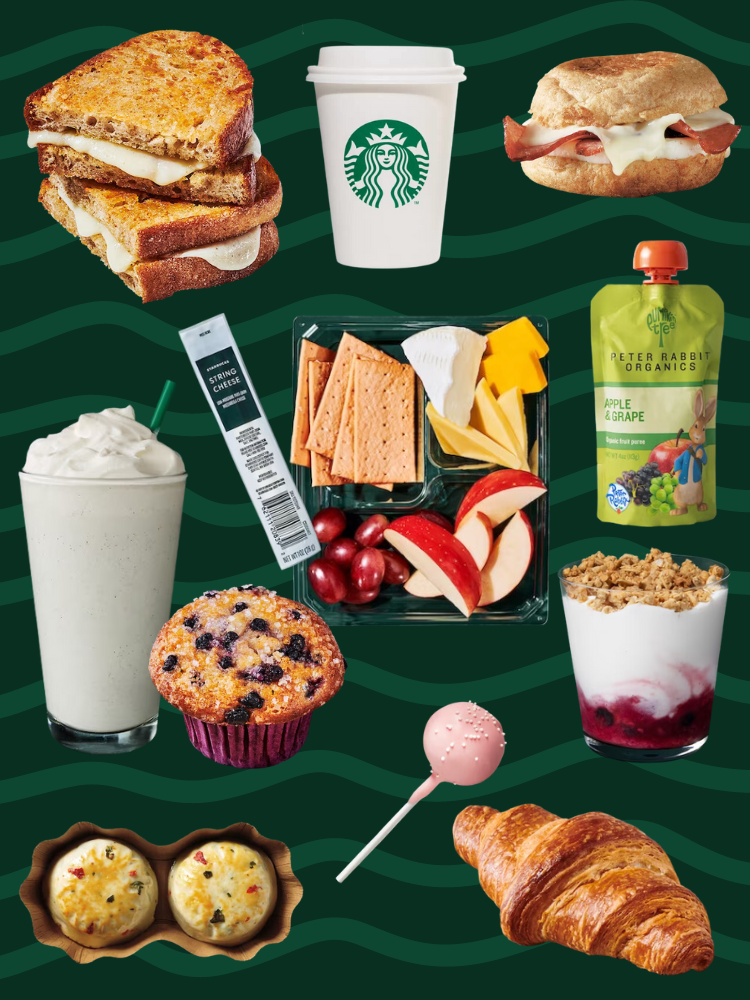 My List of Best Starbucks Drinks for Kids
Steamed Vanilla Milk
Want to avoid added sugar altogether? This is the ideal drink for that. Try a steamed vanilla milk or a "vanilla steamer." Your little one will feel like a big kid with their tiny coffee cup. You have your choice of whole milk, 2%, soy, almond, coconut, or oat milk. Vanilla syrup can be added, but my kids always loved it without.
Vanilla Bean Creme Frappuccino
This is my 5 year-old's favorite drink. It's basically a creamier vanilla milkshake topped with whipped cream. It's the perfect drink for kids who love vanilla shakes but want something at Starbucks. Your barista will not split a kids drink for you, but if you ask for an extra cup, they'll give it to you. I usually have my kids split a frappuccino mainly because 1. sugar content 2. neither of them would ever finish a whole one.
Biscotti Frappuccino
This is one of the Starbucks secret menu drink and sounds heavenly. Just blend a biscotti into a frappuccino. Yum!
Strawberry Creme Frappuccino
The strawberry version of a frappuccino. Delicious. And pink!
Hot Apple Cider
Cider is the perfect fall treat.
Hot Chocolate
Available as a traditional hot chocolate beverage or in white chocolate, a Starbucks' hot chocolate is the perfect fall or winter treat for kids.
Syrup Steamers
A syrup steamer is creamy steamed milk with a flavored syrup. I usually just get one pump or half a pump of vanilla syrup to make things fun. Add caramel syrup or vanilla-flavored syrup, caramel drizzle, or even a dusting of pumpkin-spice topping for their own pumpkin spice latte.
Juice boxes
You can grab an apple juice – a great option for little ones.
Purple Drink
The pink drink isn't the best option for kids since it does contain caffeine, but the purple-drink is kid-friendly.
Iced Brown Sugar Oatmilk
The adult version of this drink is the iced brown sugar oatmilk shaken espresso. This kid-friendly version skips out on the espresso.
Babyccino
The babyccino is a cappuccino without espresso which is…steamed milk.
The Best Starbucks Snacks and Meals for Kids
Starbucks has some great breakfast, snack, and lunch options for kids. They only use cage-free egg products, so I feel good about ordering eggs at Starbucks.
Grilled cheese
We recently discovered Starbucks grilled cheese and my kids who are not the biggest eaters absolutely love it. It's perfectly warm and gooey, and makes a great lunch when you're on-the-go.
Breakfast sandwiches
There are two breakfast sandwiches that are a favorite in our house – egg white sandwich topped with cheese and reduced-fat turkey bacon. And the egg sandwich with aged cheddar cheese and breakfast sausage. Both are great, but I prefer the egg white sandwich.
Egg bites
Packed with protein, my 3 year-old loves the egg white and spinach egg bites. The bacon ones are great, too, but the egg whites are a "healthier" option.
Pastries
My kids love the crumble-top coffee cake, vanilla scone, classic croissant, cake pops, and blueberry muffins. Can't decide on a treat? Order a classic New York style bagel.
Protein Box
Starbucks has a few protein box options – eggs and gouda protein box, cheese trio protein box, cheddar and salami protein box, PB&J protein box, the cheese & fruit protein box, and eggs & cheddar protein box. My kids like the cheese & fruit protein box and PB&J protein boxes best.
Berry Trio Parfait
This is made with reduced-fat yogurt, sliced strawberries, whole blueberries, and raspberries, and is topped with a crisp honey-oat granola.
Fruit salad
Order a delicious medley of seasonal fruit and add some almonds or a cheese stick to get some healthy fats in.
Fruit pouches
Starbucks also has Peter Rabbit Organics fruit pouches which are perfect for toddlers.
String cheese
A simple and nutritious snack that (most) kids love. Pair with nuts or fruit for a well-balanced snack.