Tote Bag Organization for Moms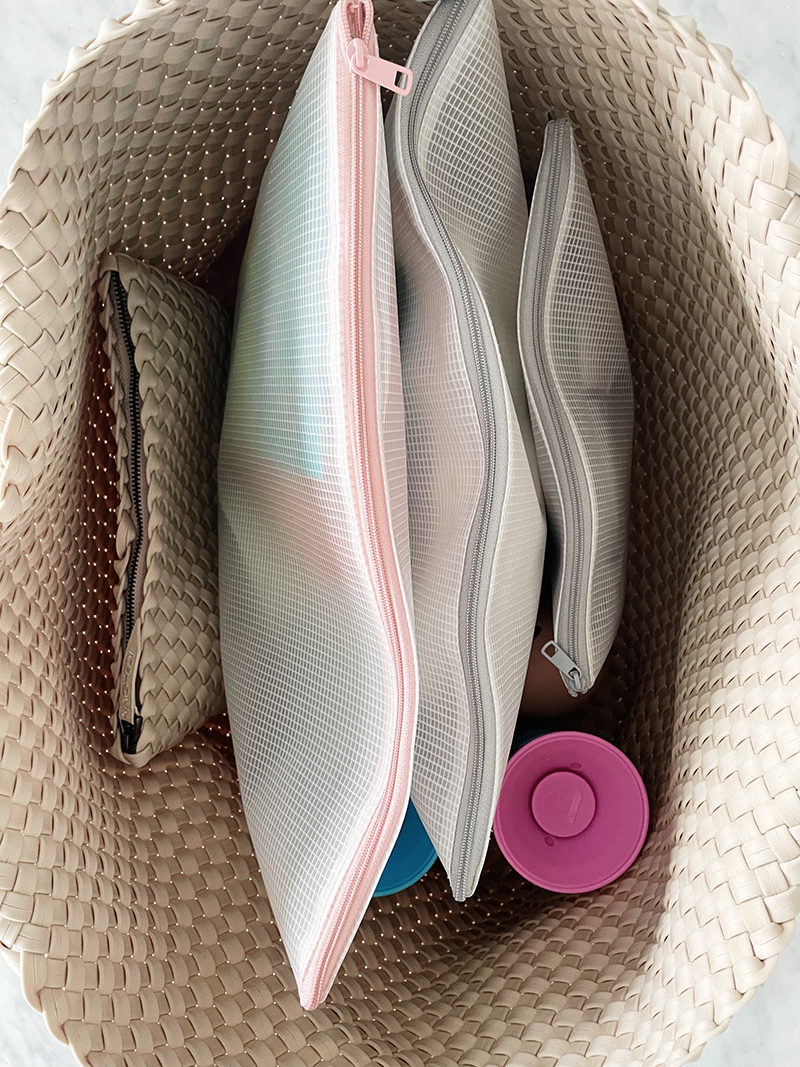 Every so often, I get asked for a diaper bag recommendations. I had a good one, but ultimately, it ended up being more of a pain than anything. Everything was layered or in a tiny, impossible-to-find compartment. So here's my recommendation. There wasn't really easy access to anything I needed, so I'm going to share one of my best tips today. Get a tote and a bag organizer insert system, because you do not need a diaper bag. The thought of a tote probably seems a little disorganized, but I'm telling you – it's so much easier. You could buy a large tote, backpack, or purse with compartments. Any large bag will do. I use a large tote with pouches in large sizes to keep things organized. This gives you easy access to diapers, outfits, sunscreen, and snacks. Consider this the ultimate guide to tote bag organization.
Tote Bag Organization for Moms
After almost 4 years of motherhood, I've learned that diaper bags are unnecessary, and a large tote is the best possible "mom bag." My girls are 2 and 4, and it took years to get to this stage. And sure, things are different now. There are no longer bottles, a changing mat, and other 1st year essentials in my bag. But if I did need them, I'd just throw them in my tote bag and stick with this system. Totes are just so easy – they're big, roomy, and when organized, hold a lot more than a diaper bag, and it's significantly easier to find everything when you use my organizational system. And they leave you feeling a bit more like you since you can choose one that's your style.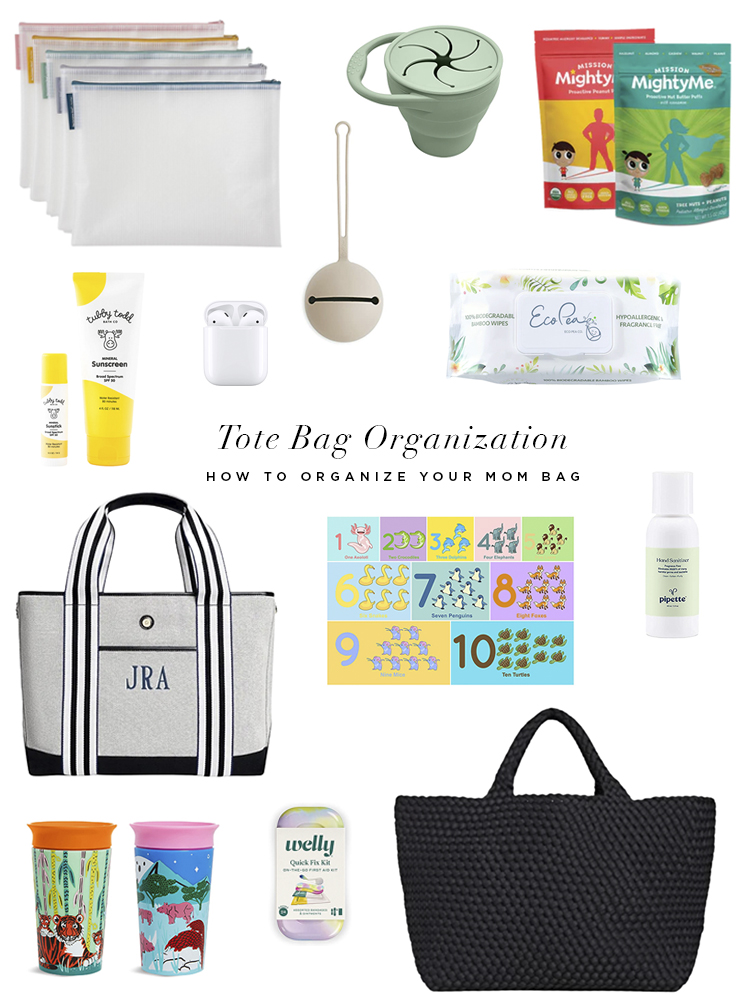 Tote Bag Organization for Moms
There was a short period where I used some really cute seersucker organizational pouches to organize the girls' things. These "purse pouches" were the start of my system. A few weeks ago, I found myself at the Container store and came across these life-changing, transparent pouches. I wasn't entirely sure how I'd use them, but something told me I needed them, so I got two sets. They're easy to wipe clean and come in different colors and different sizes, too.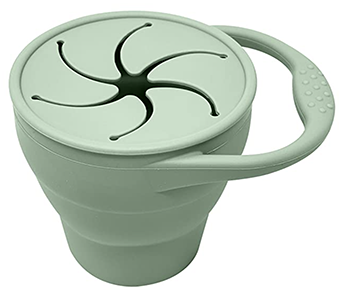 Organizational systems: purse inserts
I tried one of those purse organizer insert things but didn't love it – it was too annoying to look through. Purse inserts keep things organized, but it's impossible to find anything. So I bought these clear pouches in the letter and legal sizes and use them for diapers, toys, sunscreen, and other essentials. Clear pouches save a lot of time – there's no looking through multiple pockets to find small items. They also keep small items from falling to the bottom of your bag – it is the best organization system. They'd be great for a beach bag, travel, or even car organization, too. I filled one with small toys that I keep in this car organizer in the backseat. It's the best insert for a bag that I've found to date.
Collapsible snack cups
These are the best way to carry snacks for babies and toddlers. They have a handle and prevent snacks from spilling all over the car or stroller. And the best part: they're collapsible, so they're easy to store when not in use and take up a lot less space. I like these because they have a handle and if dropped, snacks won't spill all over your car or floor. We're big fans of stasher bags, but when it comes to small, bite-size toddler snacks, these are the best.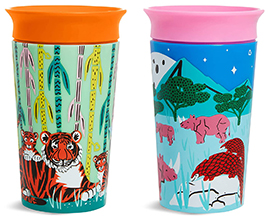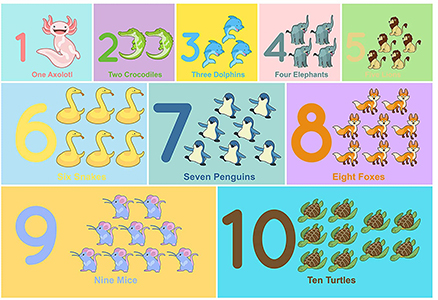 No Spill Cups
These no-spill cups are fantastic and never leak. I also got these water bottles for the girls for summer and definitely recommend them when it's hot since they are insulated and will stay cold. If you want something smaller and lighter, the munchkin cups are a nice option. I definitely prefer the weight of the munchkin cups inside a tote, and again, they are truly magic and do not spill.
Disposable Placemats
Our exact placemats are no longer available since I purchased them years ago, but these look almost identical. They are adhesive and ideal for messy toddlers when dining out. Just stick to the table, and toss when you're done. Since toddlers usually end up putting their food on the table and we don't want to know how they'd mishandle a restaurant plate, this keeps things cleaner for your waiter, allows you to put food on a clean surface, and, the fun designs serve as a mini play space. My kids love them.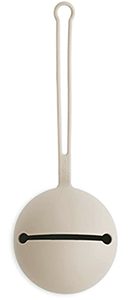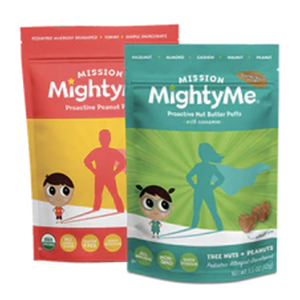 Pacifier
My older daughter barely touched pacifiers but my younger daughter loves them. I always keep an extra in this pacifier holder.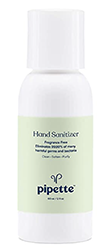 Sunscreen
We always (always!) carry sunscreen, and have been using Tubby Todd since my oldest was a baby.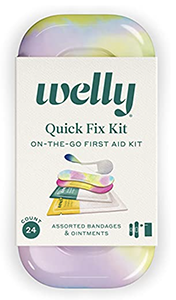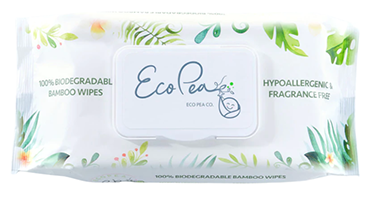 Mini First Aid Kit
This mini first aid kit is perfect for a purse or tote. I have this one in the car, too.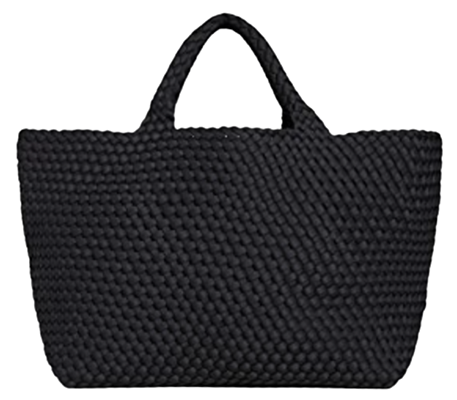 Vegan Woven Tote
I've gotten a lot of questions about this tote. It's my favorite everyday bag and is large enough to hold diaper bag organizer pouches, a change of clothes for the girls, and a water bottle for each of the girls, too. I have the large size in ecru, which seems to have sold out everywhere. I haven't tried the medium but will tell you the large is perfect. It's a great shoulder bag, but I often just throw it in the stroller since that's easier than carrying it around. It has enough space for all the essentials, so I'm planning on using it as a travel bag, too.
Best Purses or Totes for Organization
Here's a video showing you how I organize everything in my tote
View this post on Instagram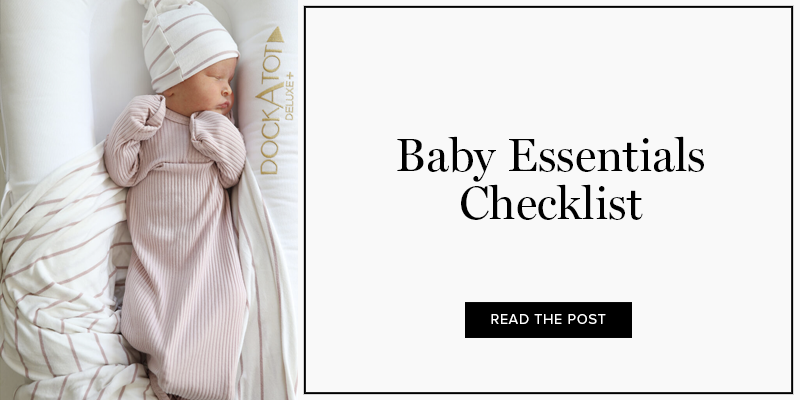 This post contains affiliate links. If you purchase something using my links, I may earn a commission at no cost to you.