Spring Cleaning: How to Spring Clean Your Life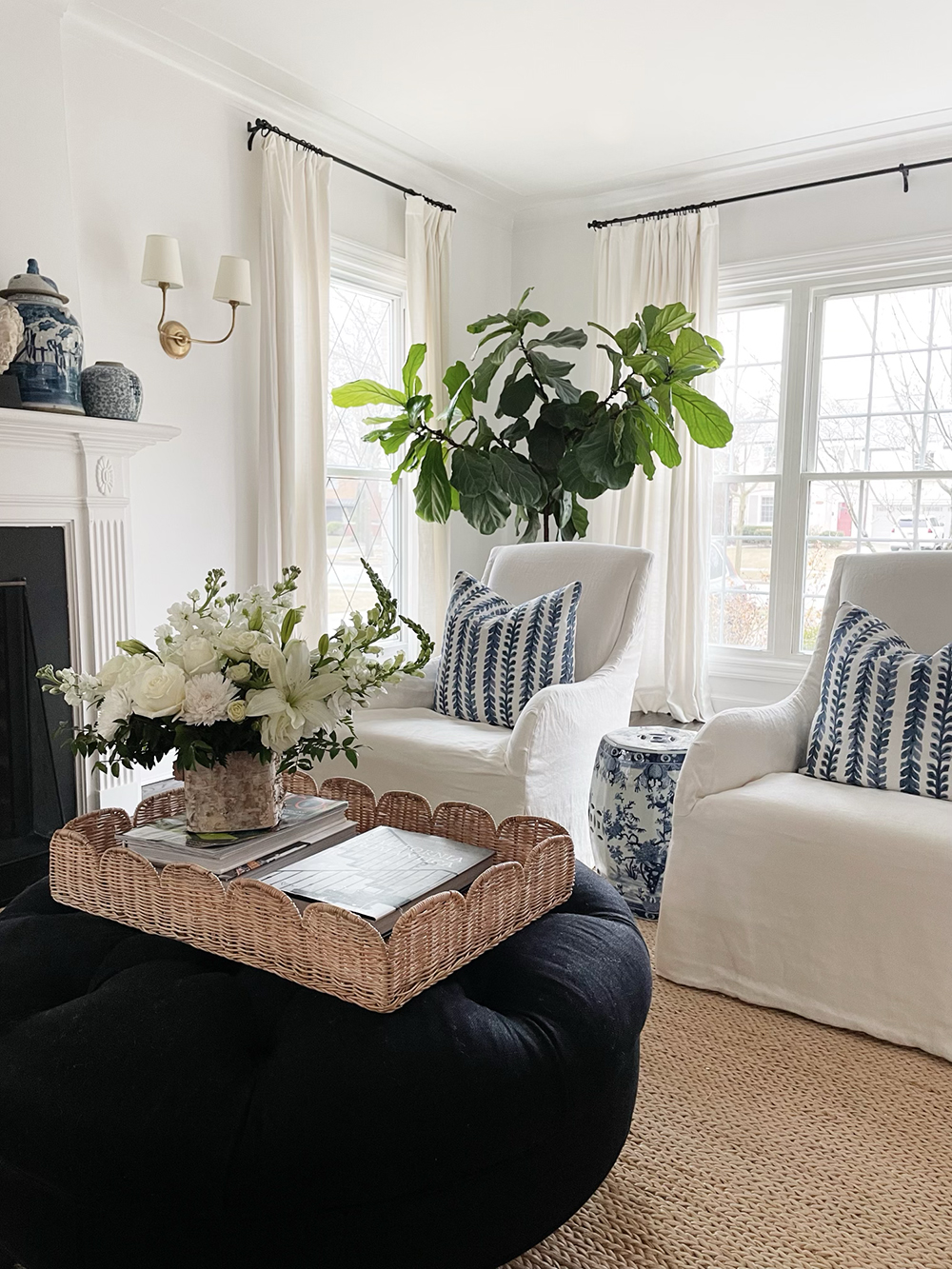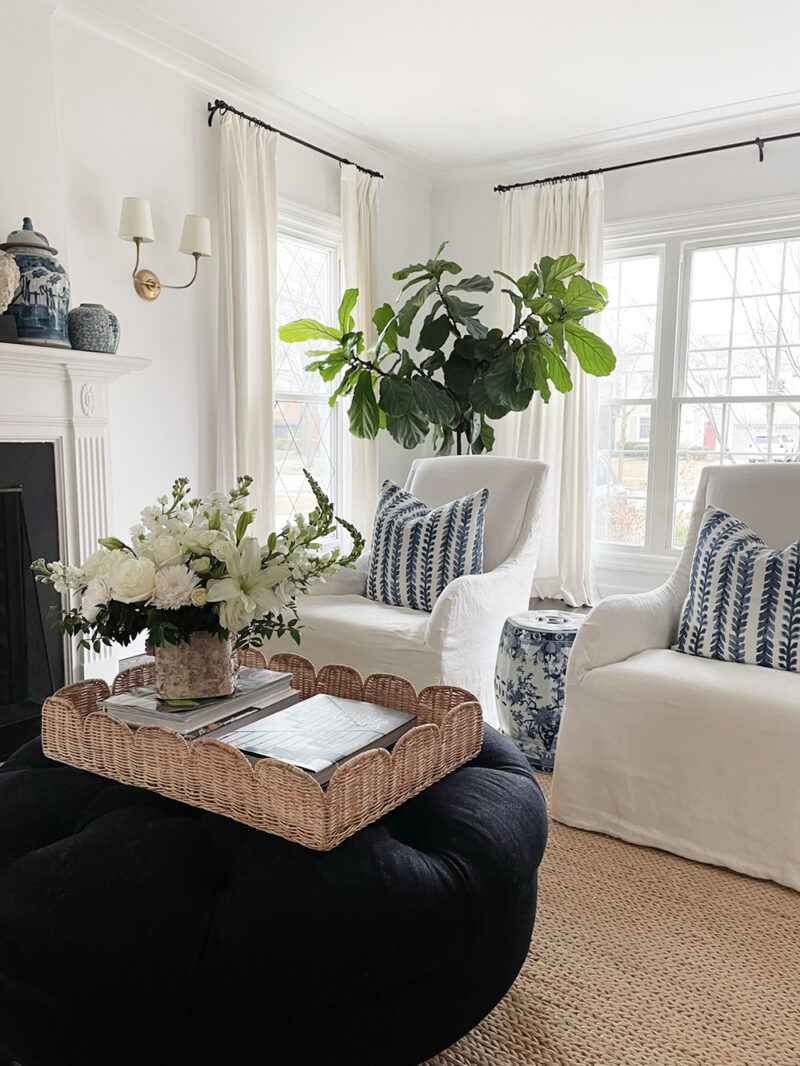 Sunday marked the first day of spring! And pause for shock – I love spring cleaning. This new season always inspires me to organize and style our home and closets, but more importantly, to look a little deeper at the ways I can organize my life. 🌷 I'm sitting in our sunny sunroom on this beautiful day. The windows are open and in spite of the fact that I had a back tooth pulled this morning, it's been a good day. Honestly, the procedure was painless and I took pain meds going into it, so I feel fine. Perspective. Do you ever find yourself wondering how to spring clean your life? Yes? Me too. And this is the year I really focus on self-care, and doing what feels good for me (and my family). So let's talk about spring cleaning and how to spring clean your life.
Spring Cleaning: How to Spring Clean Your Life
I grabbed a smoothie and the most beautiful flowering branches after my appointment this morning. When I got home, I put the branches in a ginger jar on the mantel and photographed the room/ I'll share those photos this week. The start of this new season, flowers blooming, and warmer weather always makes me think of a new beginning. And with all the changes that are coming, I am feeling so hopeful. I cant help but take a closer, deeper look into what I want my life to look like. Cancer forces you to open your eyes a little wider. To look at who your real friends are, what matters, and how you want to spend your days.
A new life. Big changes.
Today marks 99 days until Margot's port removal and the sun is shining a little brighter. When we signed the contract for our new house and realized how many good things would be happening over the course of a month, Conor mentioned that he was finally feeling excited for our future. I felt exactly the same way. When Margot finished frontline treatment, I marked some big milestone days in my calendar so I'd have something look forward to. One more year with her port and end of chemo, 6 months, 200 days, 100 days, and so on. Today marks 99 days until her port removal, last spinal tap, and final round of steroids. 😭 20-ish days later, she will take her last dose of chemo.
From June 27 – July 23, Kate will turn two, Margot has her port removal and turns four, we move into our new home, and Margot will take her last dose of chemo. The timing couldn't be more perfect, and I'm just so ready for a fresh start. Cancer is a horrible thing for anyone to go through, and it feels especially cruel when it happens to a child. As a parent, you want nothing more than to take it away, but you can't. Two of my best friends will come over for pizza in our yard the night Margot rings the bell, and I can't wait to hug and cry and watch our kids play together.
Organize your home.
Spring is a great time to organize and style your home. New throw pillows, deep cleaning, developing some "systems" and purging what you no longer need or use. I shared some living room updates and naturally, the chairs that took months to arrive have been discontinued. It took a while to get the room to this place because I had chairs I had to feature (partnership) that sort of ate the room. When they were discontinued, I sold them. I decided on a chaise to open up the room for the girls to play. I love the chaise and will keep it for our next home, but it wasn't the most practical for seating. This is by far the best layout. Aesthetically, I'd prefer a coffee table, but the ottoman feels safer with the girls being so little.
As we prepare to move, I'm going through absolutely everything again, and only taking the things we love and use. This house is a fresh start, a chance to organize, and a chance to do the ultimate spring cleaning. I'm going full Marie Kondo. If it sparks joy, we'll bring it to our new home. If it doesn't, we'll say farewell.
Spring clean your career.
If I've learned anything over the last few years, it's to do what you love. Work with people who support you and lift you up. It's so easy to get stuck in a job, and it's easy for a job that once had meaning to no longer feel meaningful. I'm sharing the following because I want to inspire you to follow your dreams. I've already made over half my old (annual) salary. I never thought that was possible, and I do work a lot more than I thought I would, but with flexibility. All the SEO stuff and planning, and trying to get ahead for summer has been consuming. Partnerships have brought in the most money, followed by affiliate and then ads.
I've been blogging since 2007 and my personal blog has never been full-time, but it's been far more fulfilling and enjoyable than anything else I've ever done. It's ok to walk away from something if and when it doesn't feel right. Being able to walk away was a privilege and looking at my life now, it's been a gift. I was so burned out, and this is a much better life, especially after all we've been through.
I've been spring cleaning my blog, too.
The last few weeks, I've been very focused on SEO. I've been updating one page of posts daily during the week, which is quite the undertaking. I'm currently on page 9 of 35, so it's going to take a moment, but is worth it. My main focus has been SEO optimization, and making sure my content is easy to read. I've been combining some posts too, making sure the posts people are reading have everything they need to see vs. one piece (like home tours, for example). I'm also excited to shift more into design with the new house. The house is larger than our current home, so we'll be needing a lot of furniture, and I plan to share the process with you.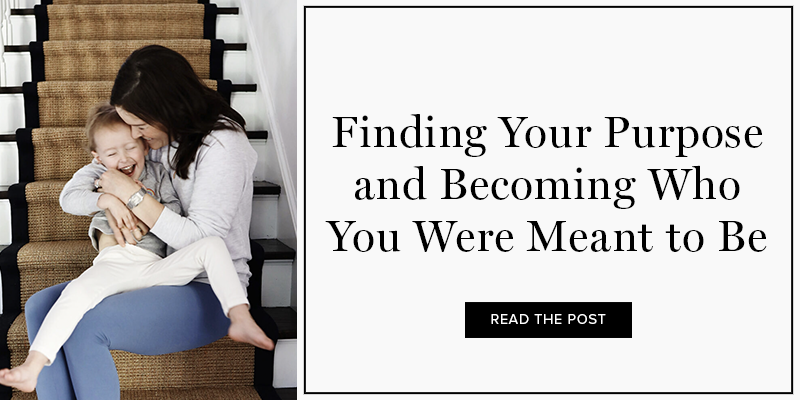 Spring clean your daily habits and routine.
This has been going on for a while, but with all this change, I'm thinking a lot more about what I want to do. I'm spending less time on social media and more time focusing on what I can control. IG is tricky and I'm sure you've heard this a lot, but we have very little control over who sees what, and even without that, it's extremely consuming. Sometimes it's fun and other times, it's not. The burnout is real, so I'm doing what feels good and right. I'm still promoting content, but not letting it suck me in the way it used to. Post and sign out. Less time plugged in and more time living.
I am trying to figure out how to get into a workout routine. It's so hard when you spend most of your time at home, but I really want to get into a groove with this. I was just talking to one of my oldest friends about this, but I like working out and want it to be a moment of my day that I enjoy. Classes were always fun for me, and not having a dedicated space at home makes it more of a challenge. I'm really trying to find a routine and some motivation, because I feel so much better when I prioritize my health.