Our Art Table and Craft Station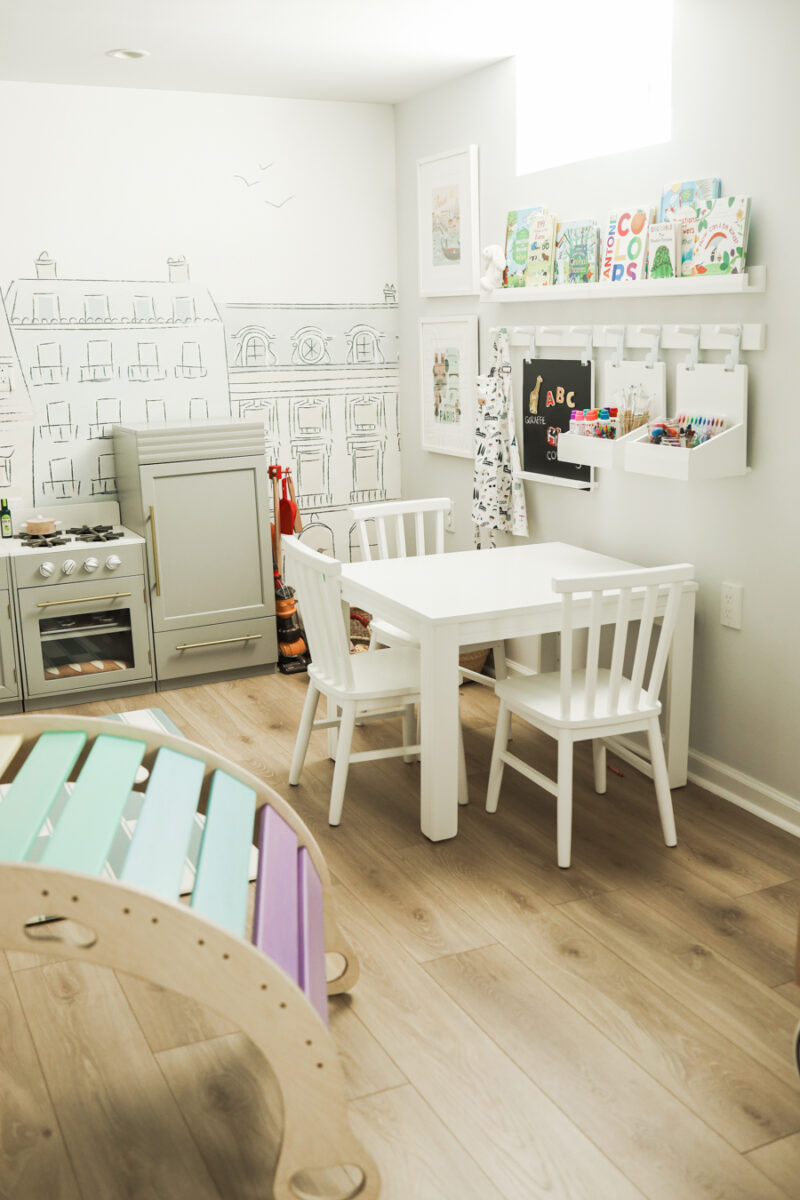 In preparation for at-home preschool and another winter at home, I wanted to wanted to make the girls' art table a little more fun. It's now a place that inspires creativity and learning. A fun and functional craft area is just what the playroom needed. I was shopping around for ideas and found the Beaumont collection at Crate and Kids. And no, this post is not in partnership with Crate and Kids. I paid full price for everything you see here.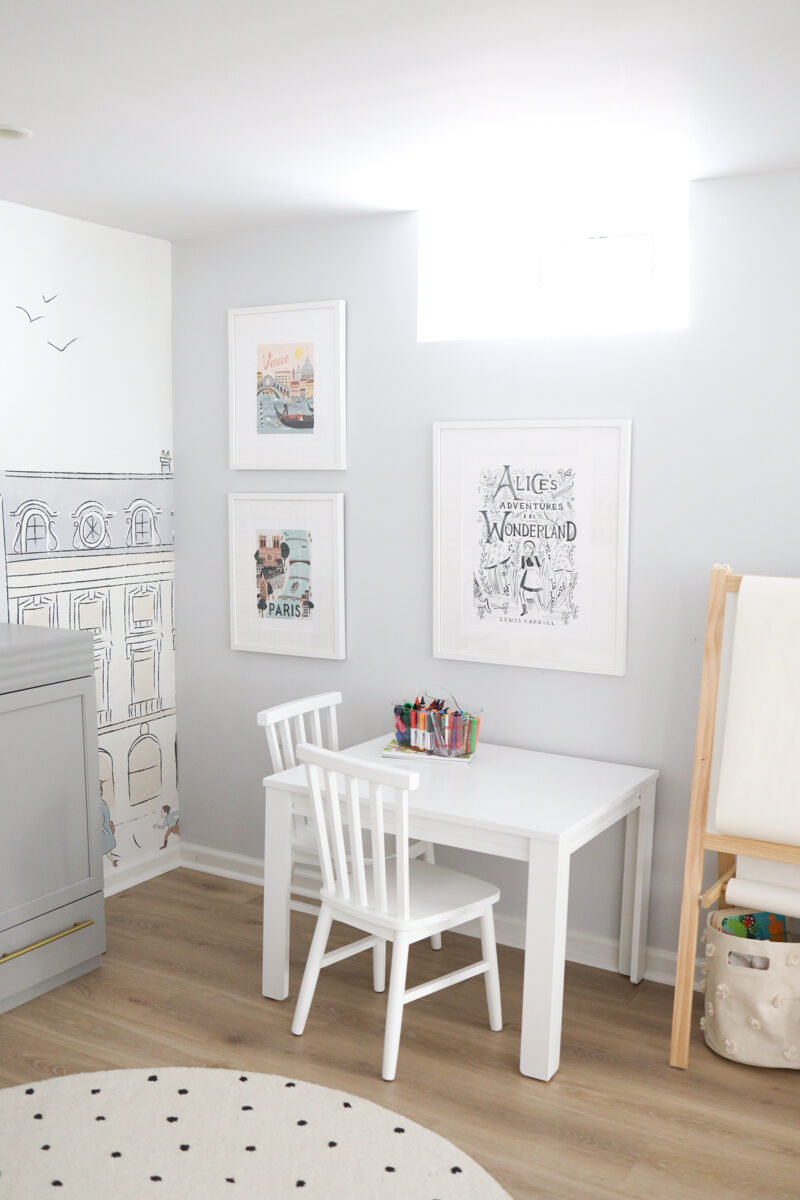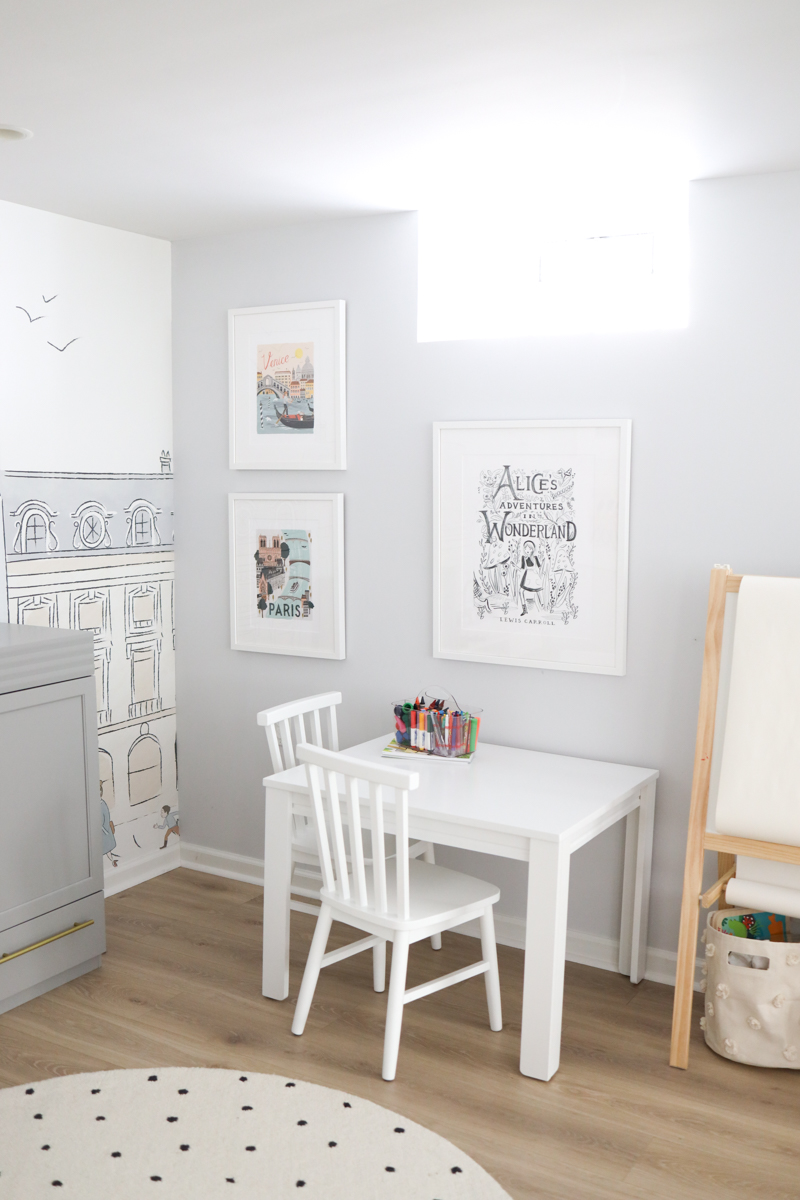 As you can see, the space was fine before, but it lacked color and fun. Nothing about that table made Margot want to to arts and crafts, and now that we have this setup, she walks right over and starts drawing and painting. I ordered a third chair since these are large enough for us to sit at, so whoever is with the kids can join them.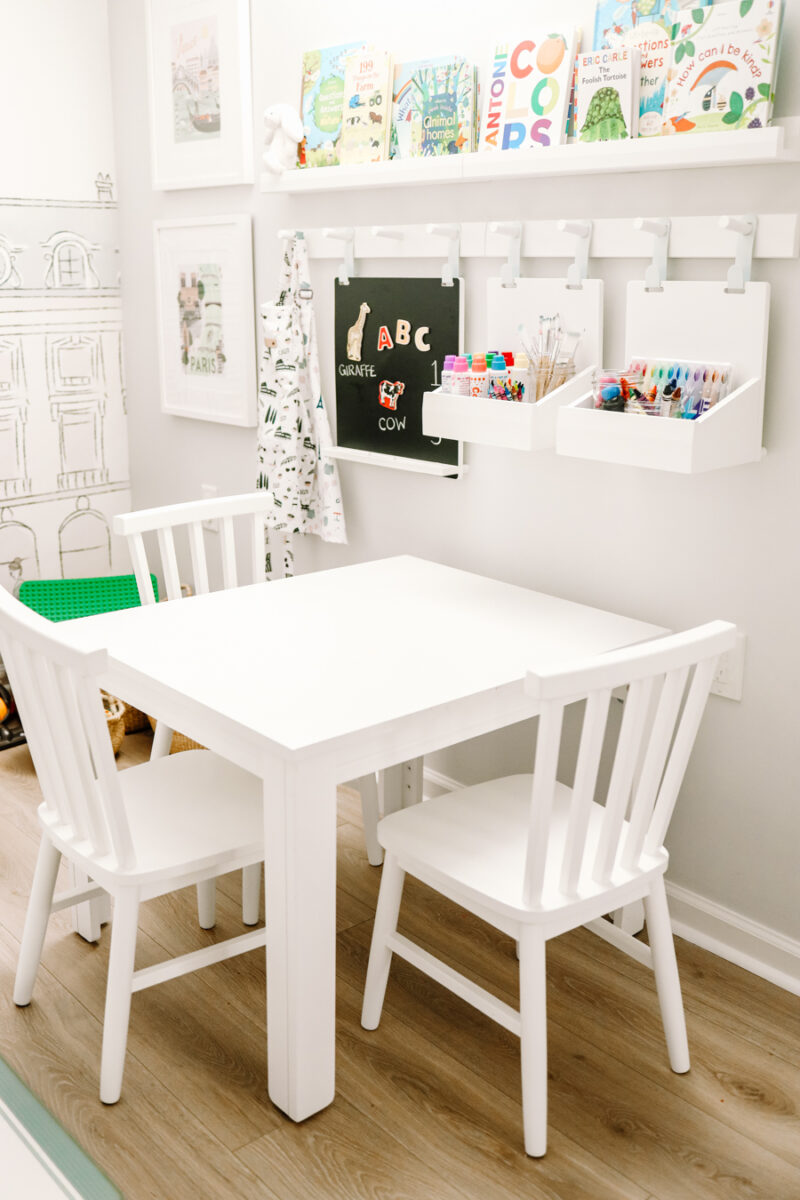 I ended up ordering two small book ledges since we have so many books, and I thought I could switch them out based on whatever we're learning or talking about that week. It turned out exactly as I hoped it would (ok, maybe even a little better). Margot loves it and one day, when Kate knows what's up, she will, too.