Cute and Creative First Birthday Party Themes
My son is only 4 months old, so I'm not exactly in party planning mode. But my 3 and 5 year-olds just had a mermaid birthday party last month and talk about their next birthday party themes and Halloween costumes all year long. The ideas keep changing based on whoever …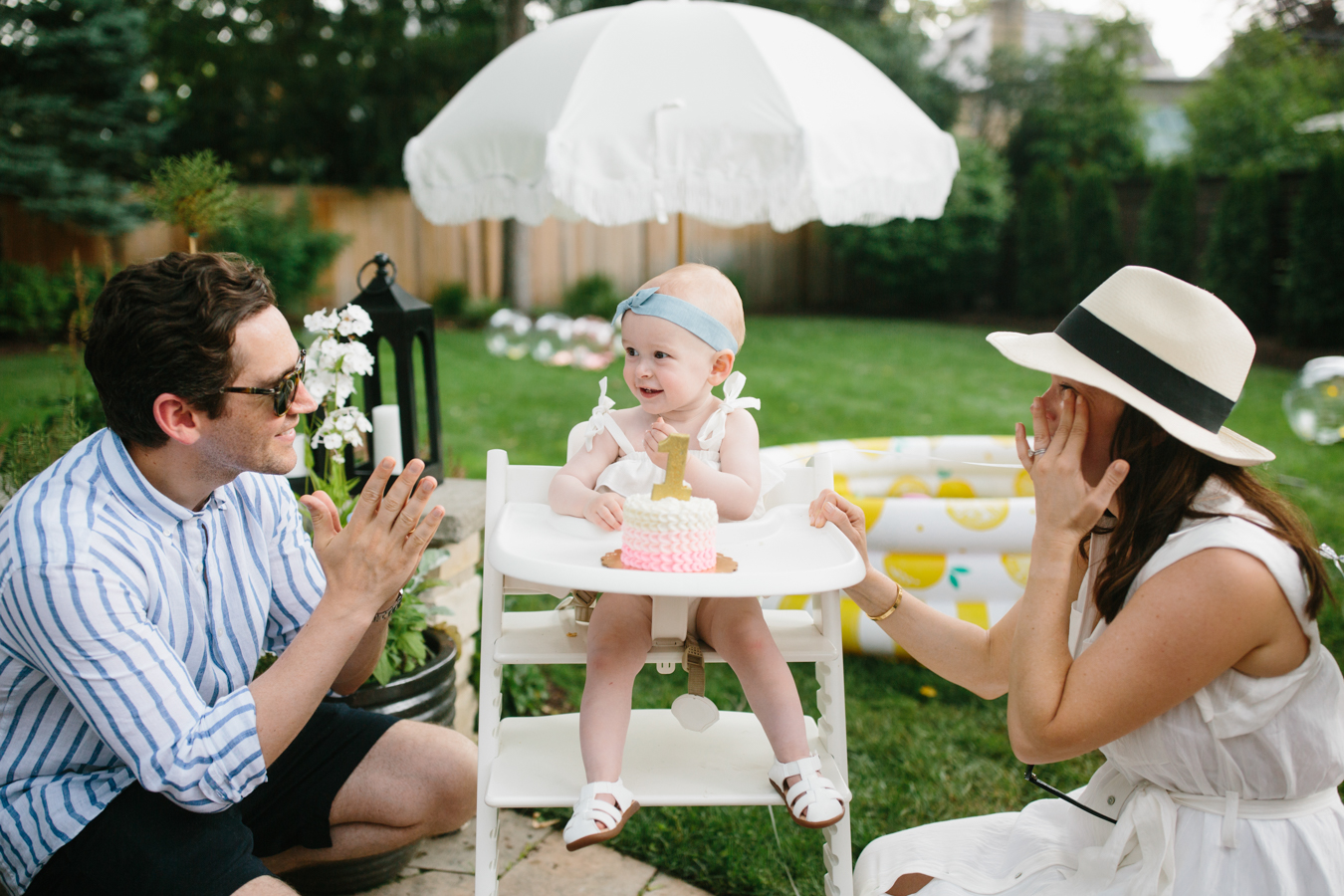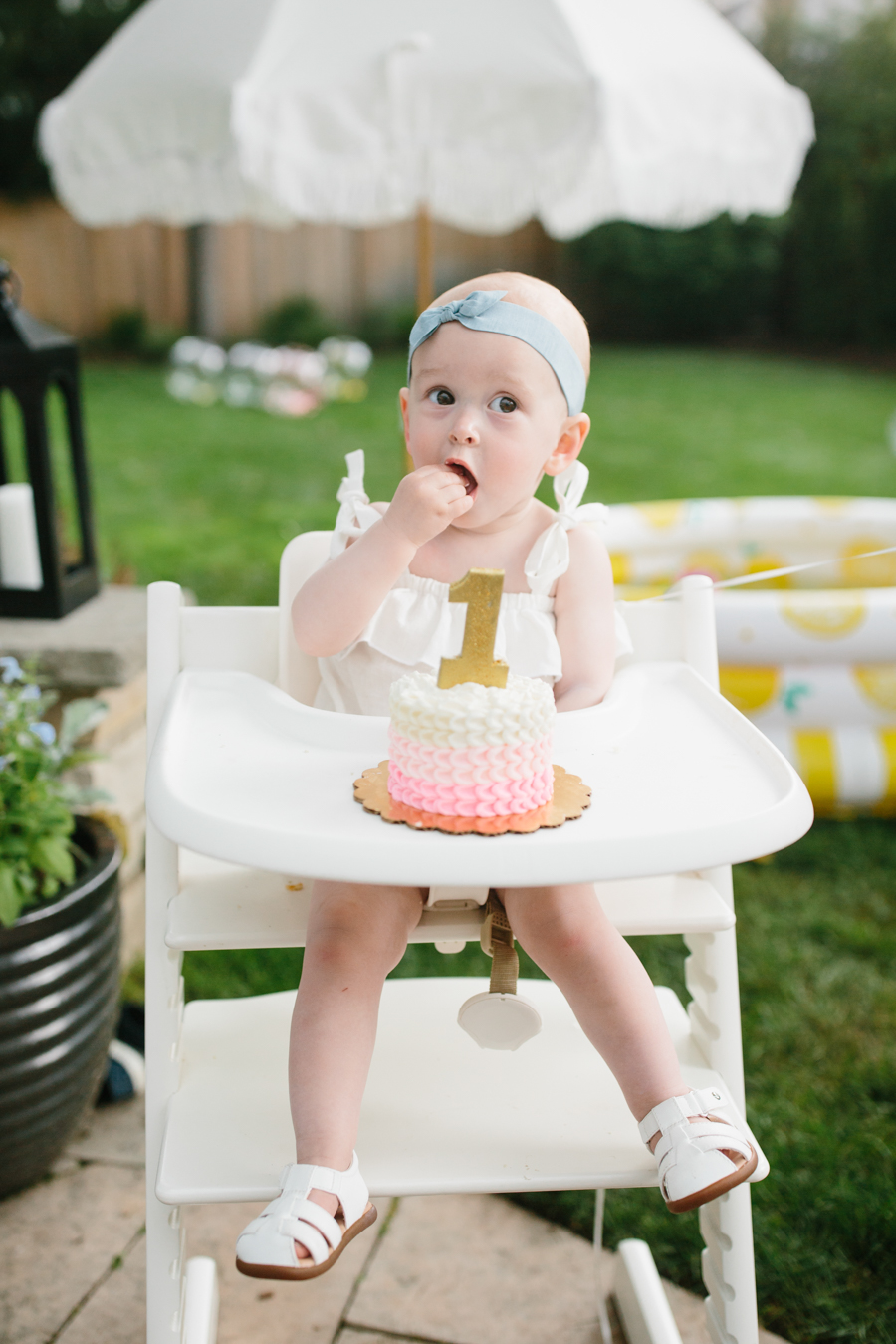 My son is only 4 months old, so I'm not exactly in party planning mode. But my 3 and 5 year-olds just had a mermaid birthday party last month and talk about their next birthday party themes and Halloween costumes all year long. The ideas keep changing based on whoever their favorite character or TV show is that week. So, it got me thinking about birthday parties. I'll share some favorite party favors, party games, and classic party theme ideas for any kid's birthday parties, with first party parties in mind. If you're looking for great ideas for your next party, I hope this list of first birthday party themes will help!
Cute and Creative First Birthday Party Themes
Nothing makes a first birthday party a special day like a good theme. A birthday is a great excuse to go a little overboard. No, your one-year-old won't know what's going on, but you're celebrating making it through the first year. I's always fun to get together with family and close friends, so today, I'm sharing some of the best party themes for a great time.
Beary First Birthday or Our Hunny is One
This is so sweet, and you could really run with bears (classic teddy bears or Winnie the Pooh) and honey. You need to see the rest of the party that Alyson Haley threw for her son.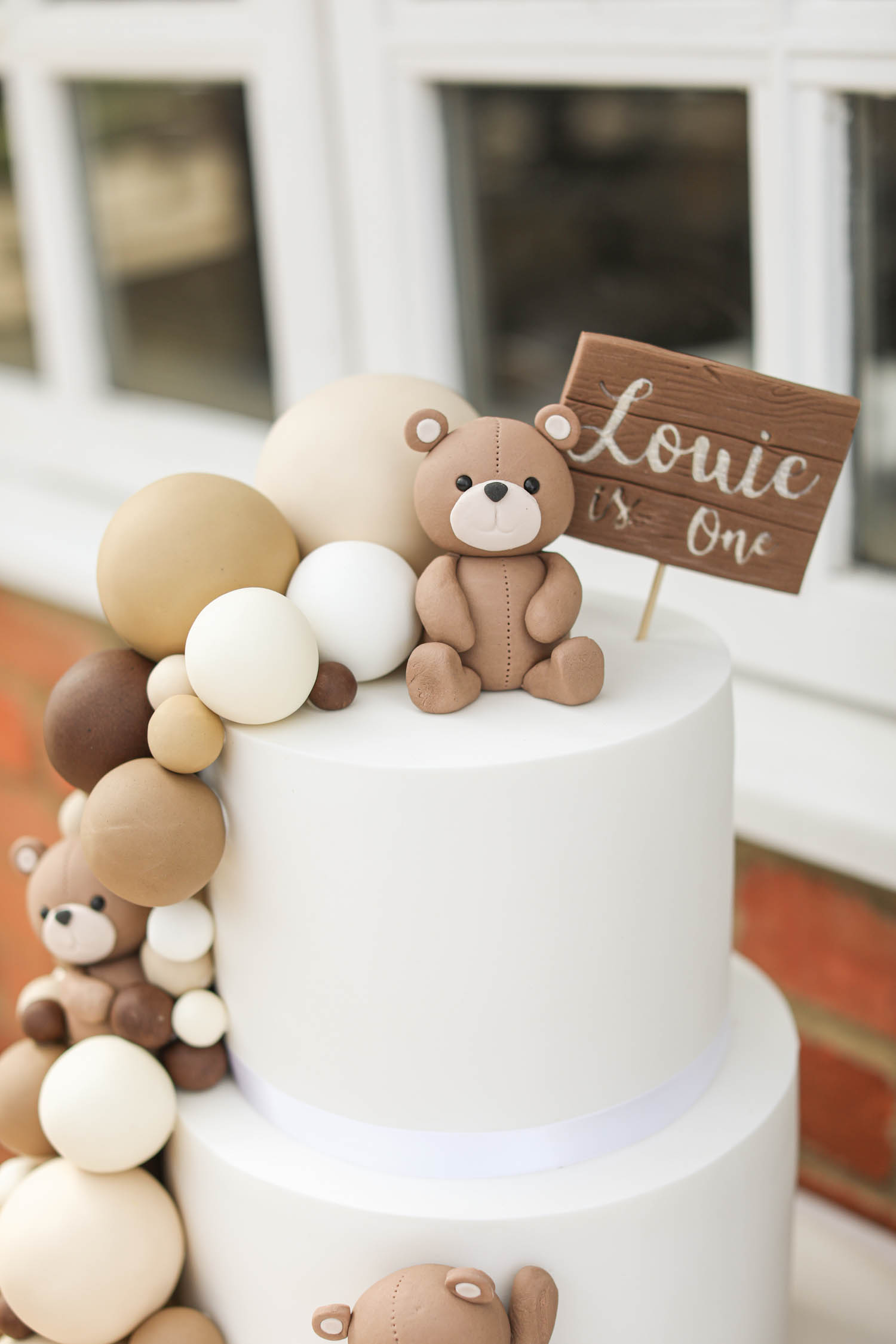 Positano / Amalfi Coast
Ok, so there's nothing about Positano that screams one year old, but our party guests had a good time. We honeymooned in Amalfi and Margot is our honeymoon baby. So when our little girl turned one, we went for it. And really, babies know nothing anyway, so pizza, ice cream (gelato), lemons, string lights, and spritzes were the perfect way to celebrate our first year of parenthood.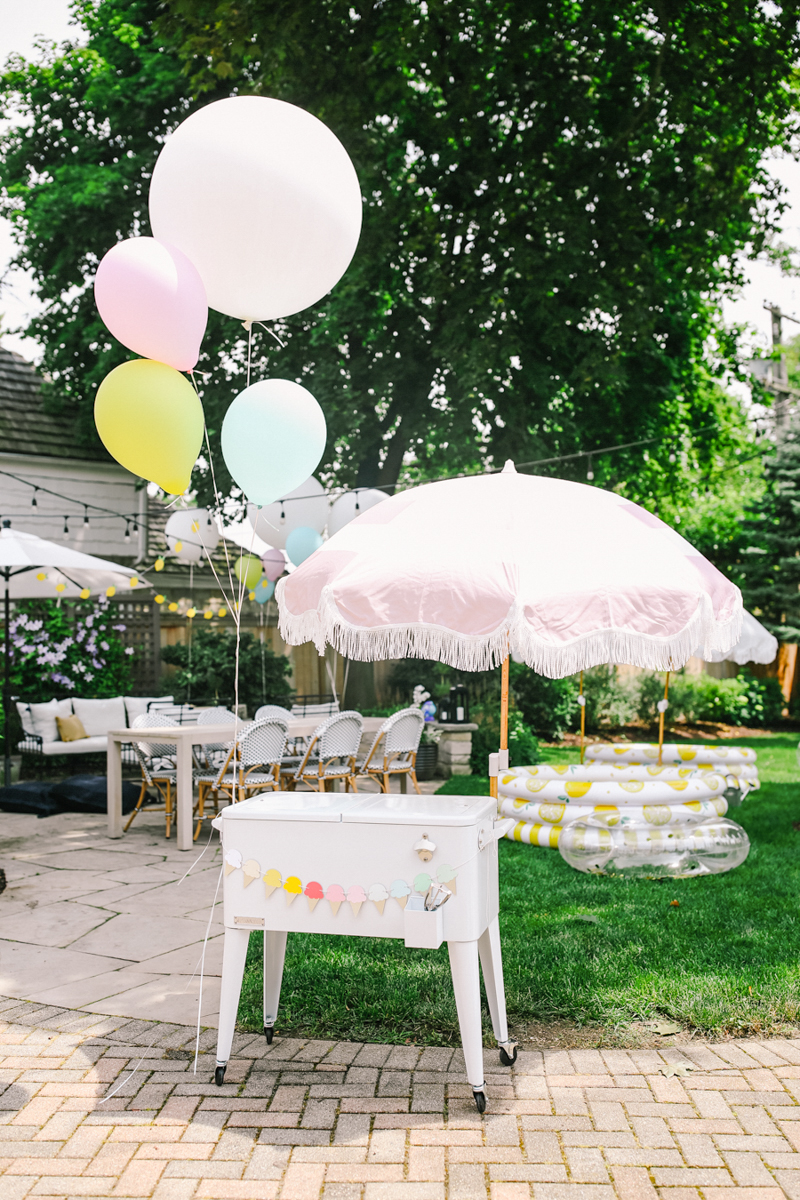 Yacht Club
This is another one of those themes that, like our Amalfi party, isn't too baby-centric. But Megan Runion did an incredible job with this one. What a gorgeous party for her boys.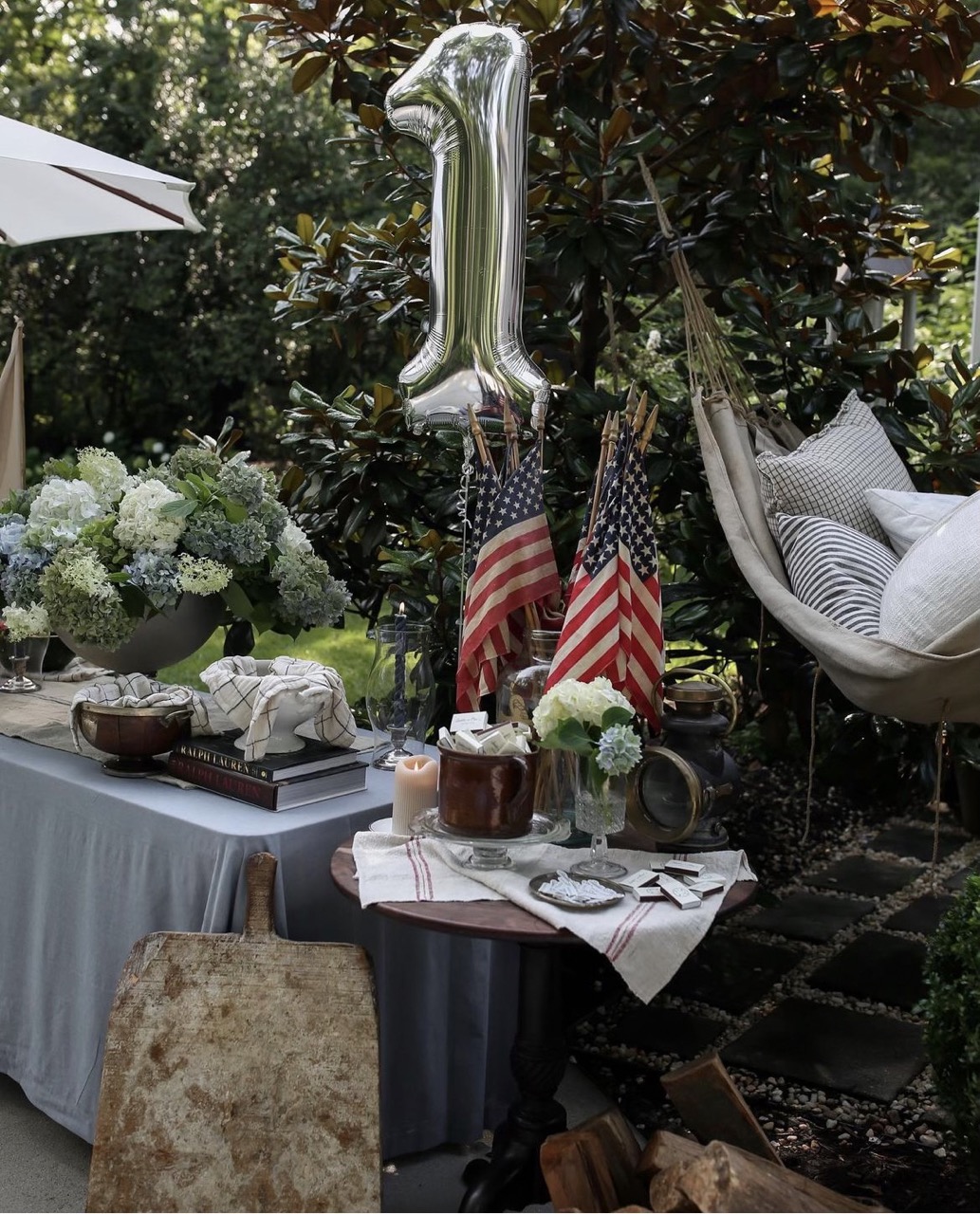 Surfs Up – The Big One
This theme is so cute, and perfect for those summer babies. And the you can actually buy the surf board year of sign. See more The Big One inspiration on Sierra Miller's blog.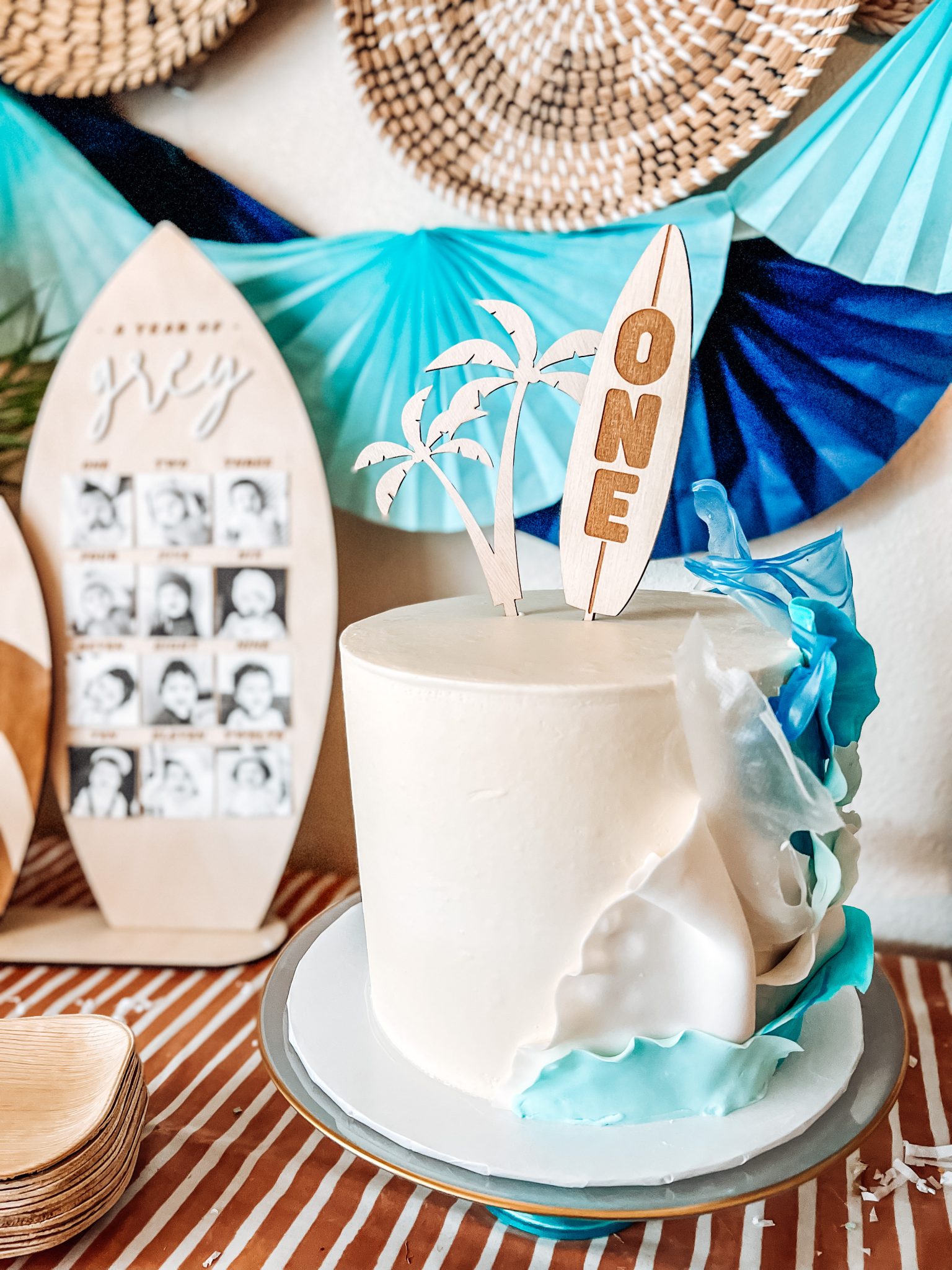 Sunshine and Rainbows
This is pretty simple but fun and sweet. And the decor couldn't have been easier. I decorated our living room with these circle paper garlands. They are one of the best purchases I ever made and we have used them to decorate the house the night before our kids' birthdays ever since. They're a great way to make an impact, and choosing bright colors helped them work with almost any great party theme.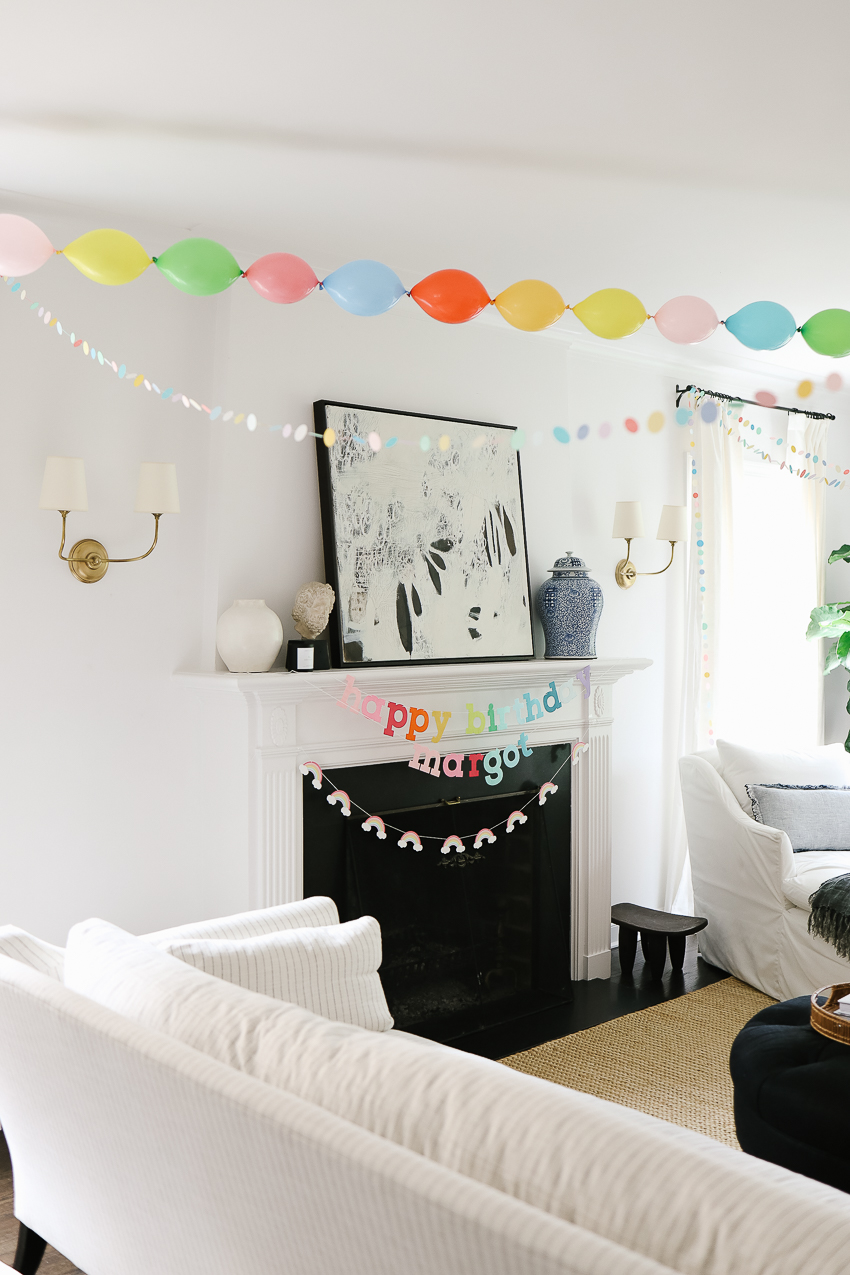 Excited to BEE One
Another darling theme – bring in bees, honey, and even bears for this one. I love these little cakes that Make Life Lovely served at her daughter's birthday party.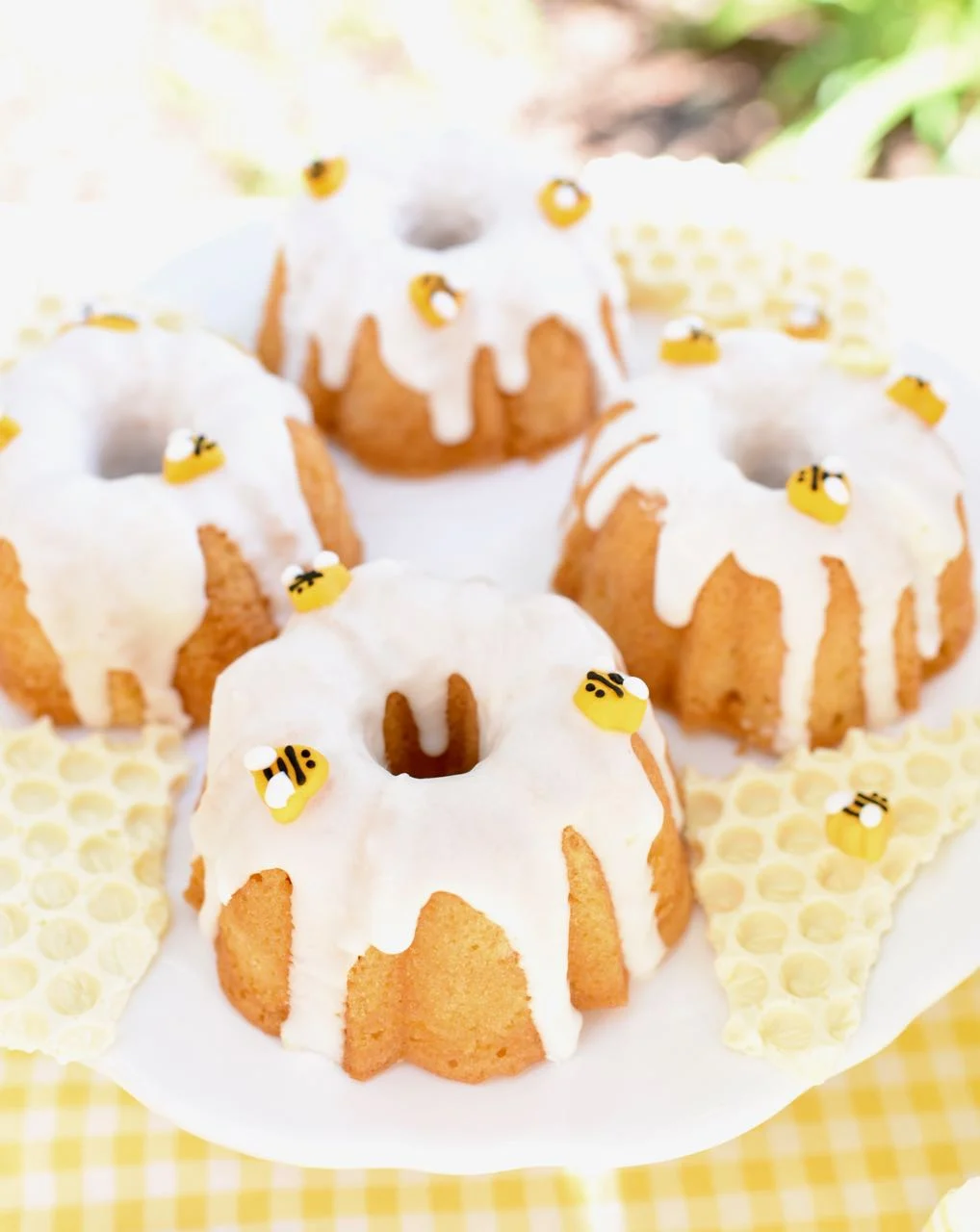 Wild ONE
A classic birthday party theme, and probably one of the most popular party themes. But any birthday girl or birthday boy would love a wild animal theme. I've always loved the idea of a wild animal birthday party, and this would be so easy to execute. Grab a few animals for the top of the cake, and decorate with stuffed animals and other animal themed decor. Kara is an amazing party planner – take a look at her site for more inspiration.
photo via Kara's Party Ideas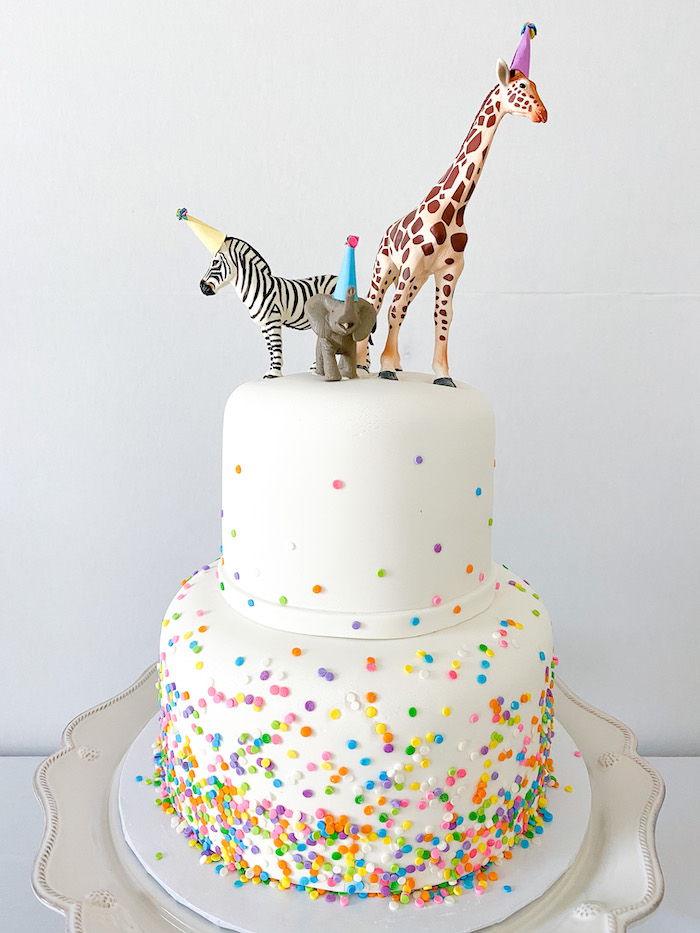 One in a Melon
Your baby is one in a million, or one in a melon. Get it? You can keep this one really simple – pink (or red) sodas, cupcakes, and some sweet watermelon decor. I love these cupcakes from Twinkle Twinkle Little Party.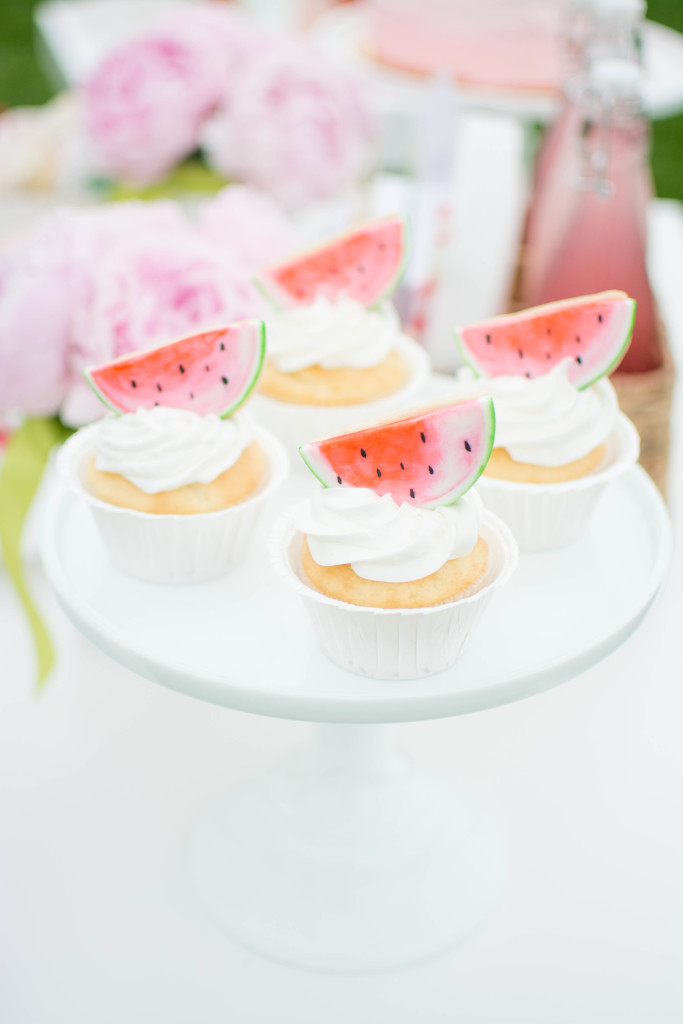 Mickey Mouse
Ok, so nothing about a Mickey Mouse themed party screams first birthday, but my friend Kim did the best job planning this modern Mickey Mouse birthday. The decor is pretty simple and would be so much fun to put together. If you love Disney, this might be the perfect theme for you.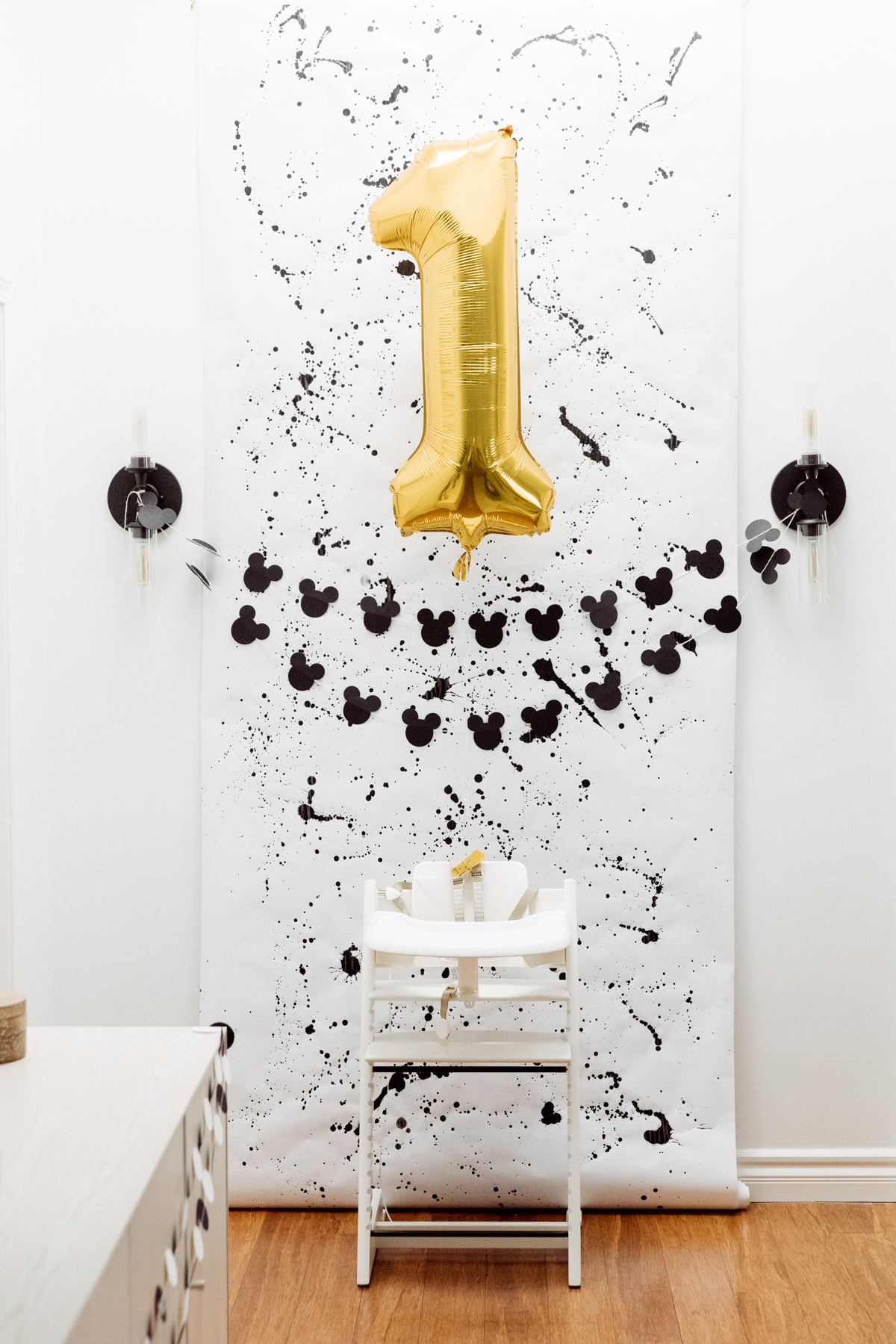 Sweet as a Peach
I love this sweet, simple cake from Being Brickner. This feels like one of those themes that you could execute very easily.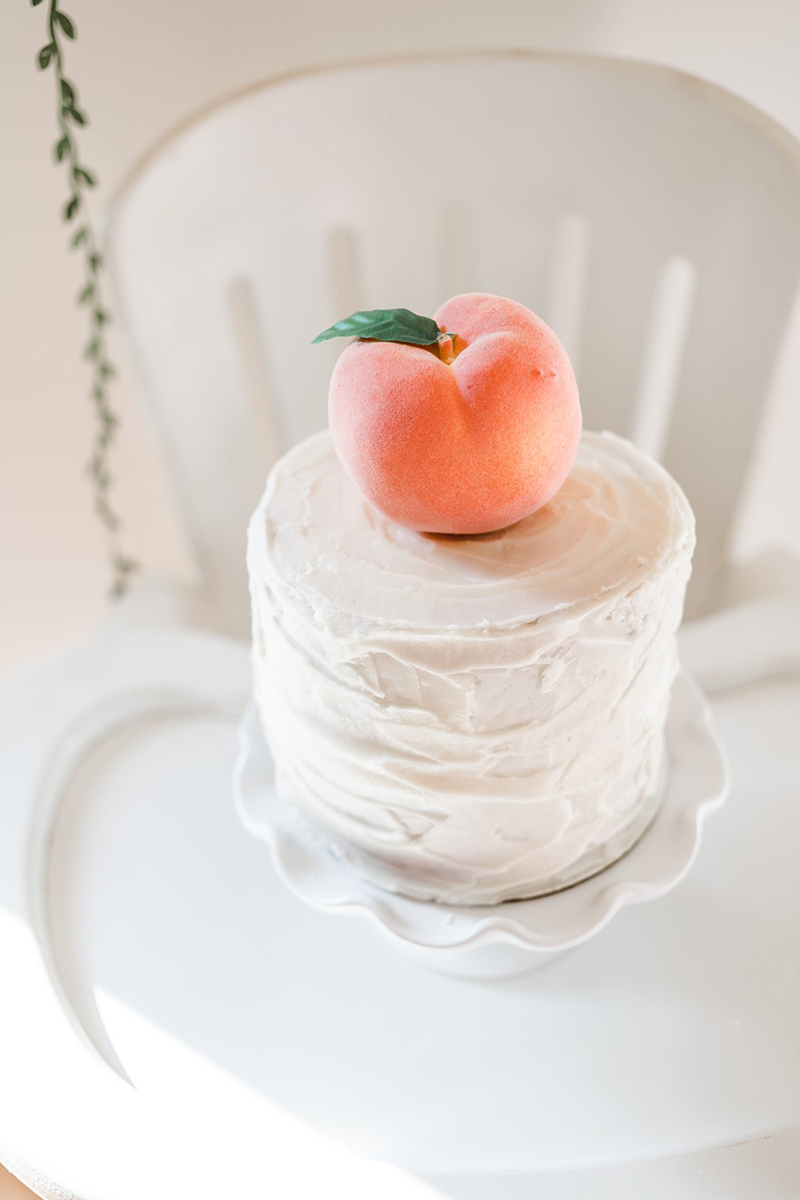 Sweet Little One
The Four Shoppe Cookie Co is a great place to turn for first birthday inspiration. These ice cream cookies are darling – you could do this in any color palette and set up a little ice cream cart or even rent an ice cream truck. Bring in some other sweets like donuts, cookies, and macarons – anything sweet works for your little one.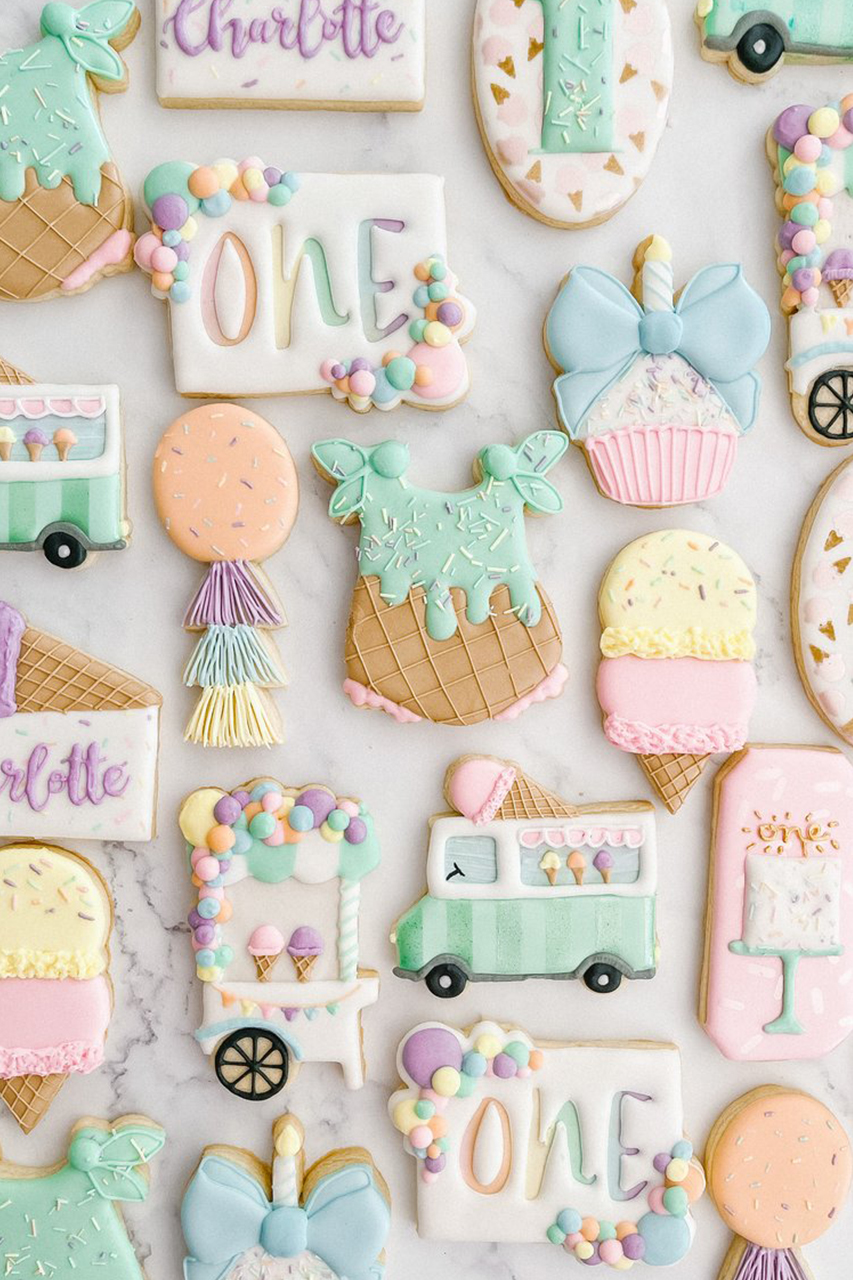 Old MacDonald Had a Farm
DIY isn't really my thing, but Andie Mitchell did such a great job on this decor! And it actually looks like it would be pretty easy to make. She shared how she did it on her blog. Grab a few cowboy hats, wear your favorite overalls and baskets to serve as bales of hay (brilliant) and of course, some cute wooden farm animals for a day at the farm.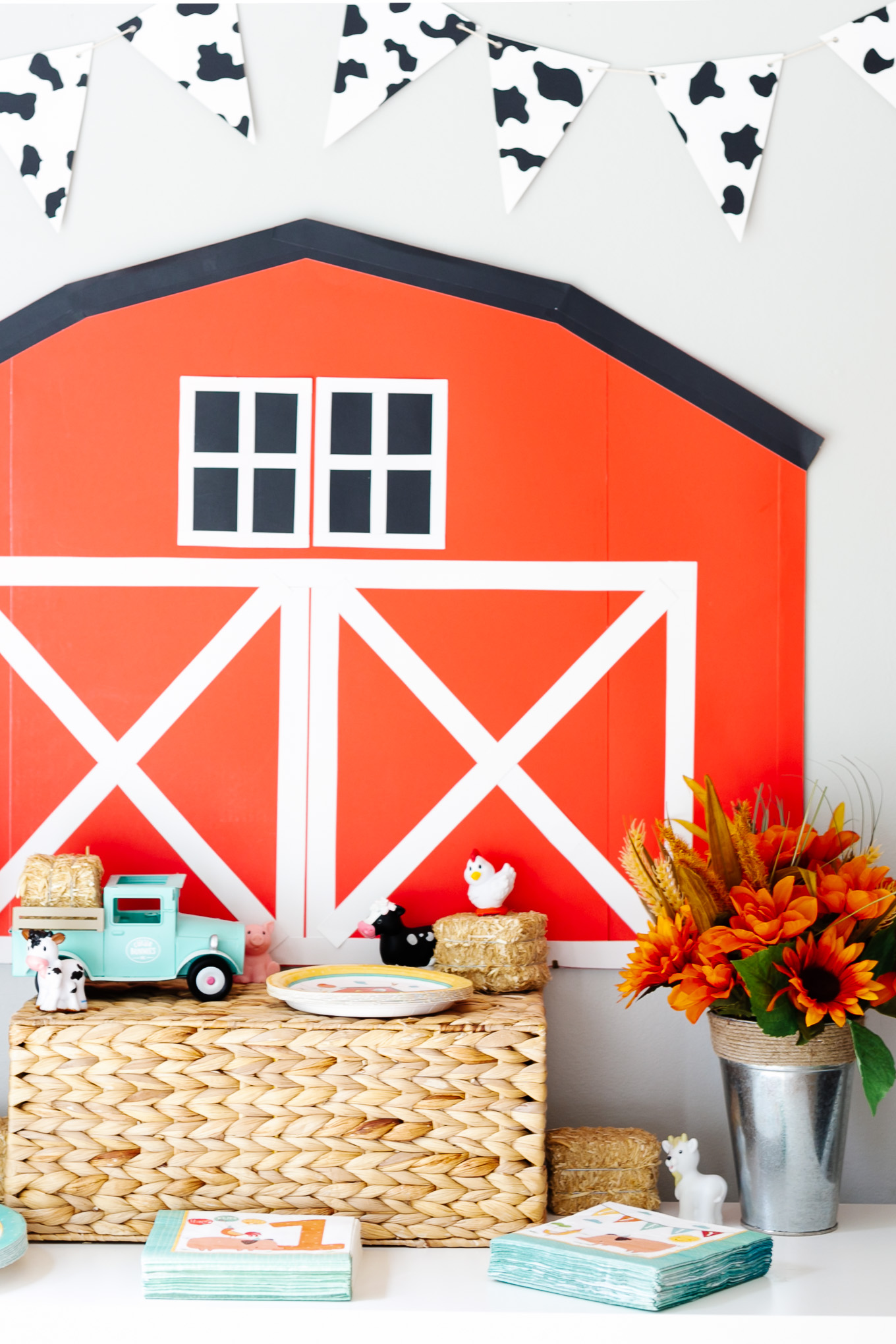 Peter Rabbit
Most of this is too involved for me, but it's gorgeous, and you could easily pull inspiration to simplify it a bit. Leave it to Monika Hibbs to put together the most beautiful first birthday party. See more here.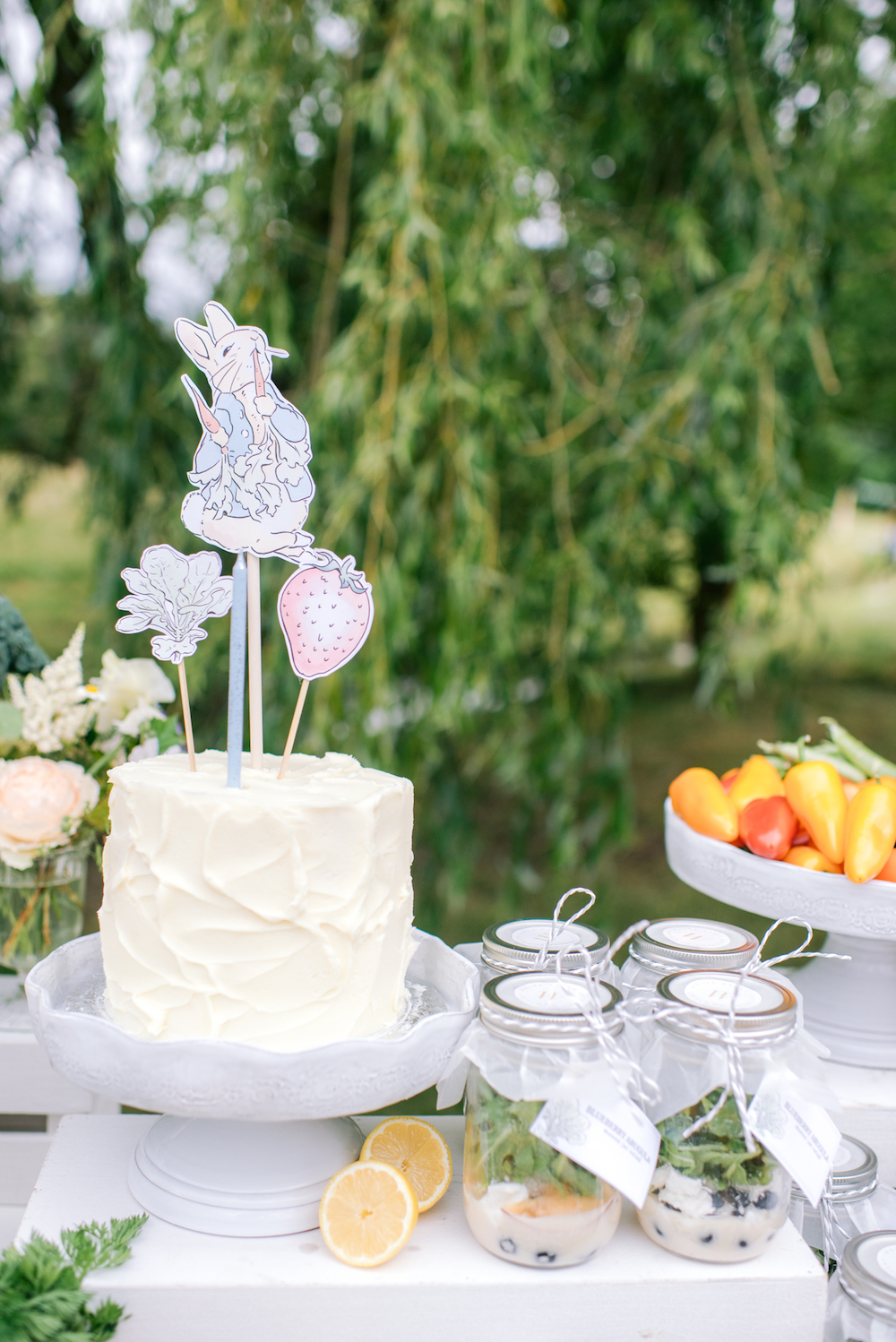 A Day at the Beach
If you're looking for summer patty ideas, consider a beach or pool party. Any of those ideas would be a fun party theme that would be pretty easy to execute. Grab some beach balls, clear balloons, and seashells for a day at the beach. I really wish I had seen this sand castle birthday cake, because it would have served as inspiration for our mermaid party. Do a seashell scavenger hunt with treasure chests – a great choice for any one year old. If you're a baker, A Beautiful Mess has a tutorial for this sandcastle cake.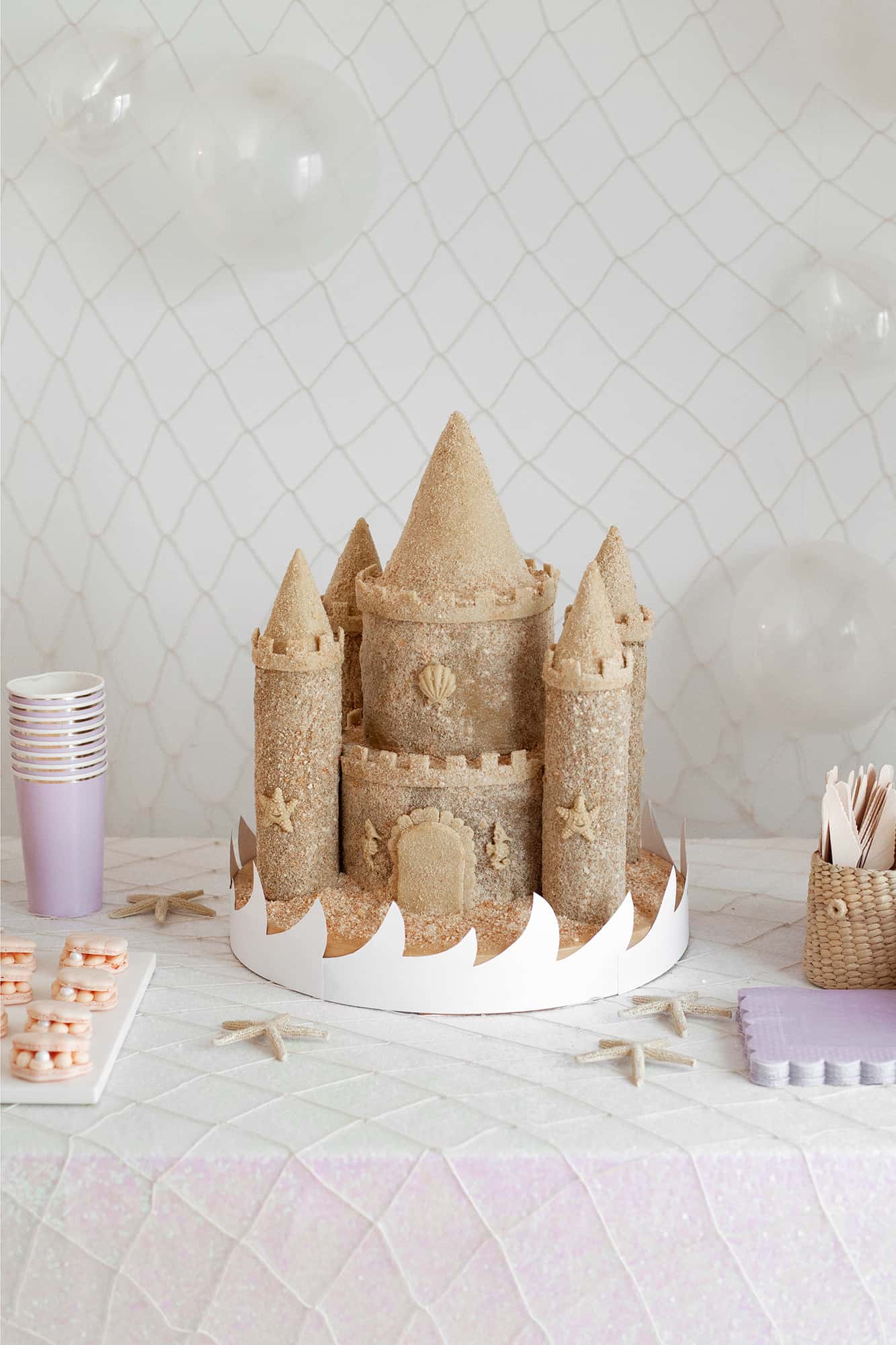 Hole in ONE Par-Tee
I'm not a golfer but this really is the perfect theme for a first birthday. I love the green and blue color scheme, and it would be especially darling at a local park. My friend actually did a fiesta/golf theme for her husband and set up a mini golf course – it was so much fun! See more par-tee inspiration at Pink Roses Blue Skies.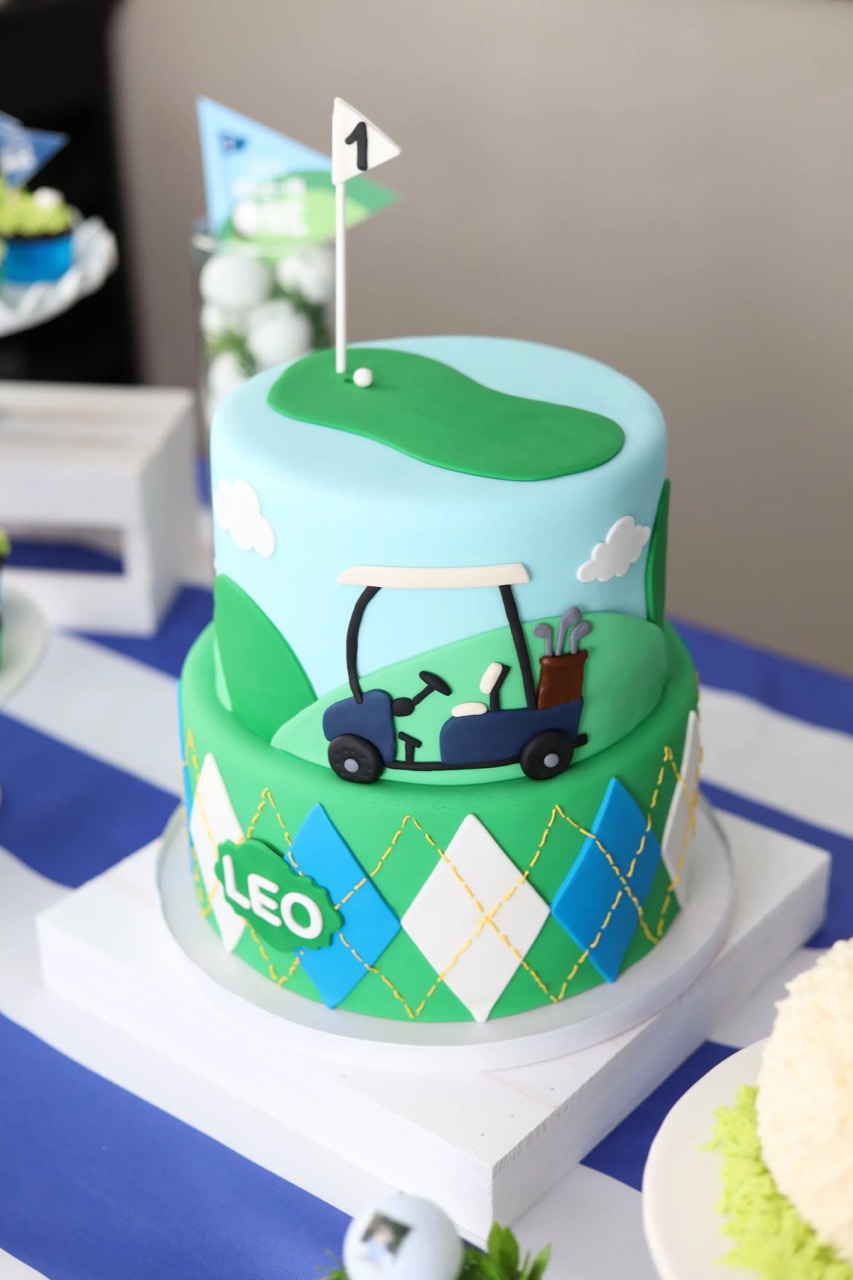 First Trip Around the Sun / Space Theme
This theme is out of this world! Sorry, guys. Had to. I like that this isn't one of the most common birthday party themes for babies. But The Flour Shoppe Cookie Co. did the best job on these outer space cookies. This is such a fun theme, isn't it?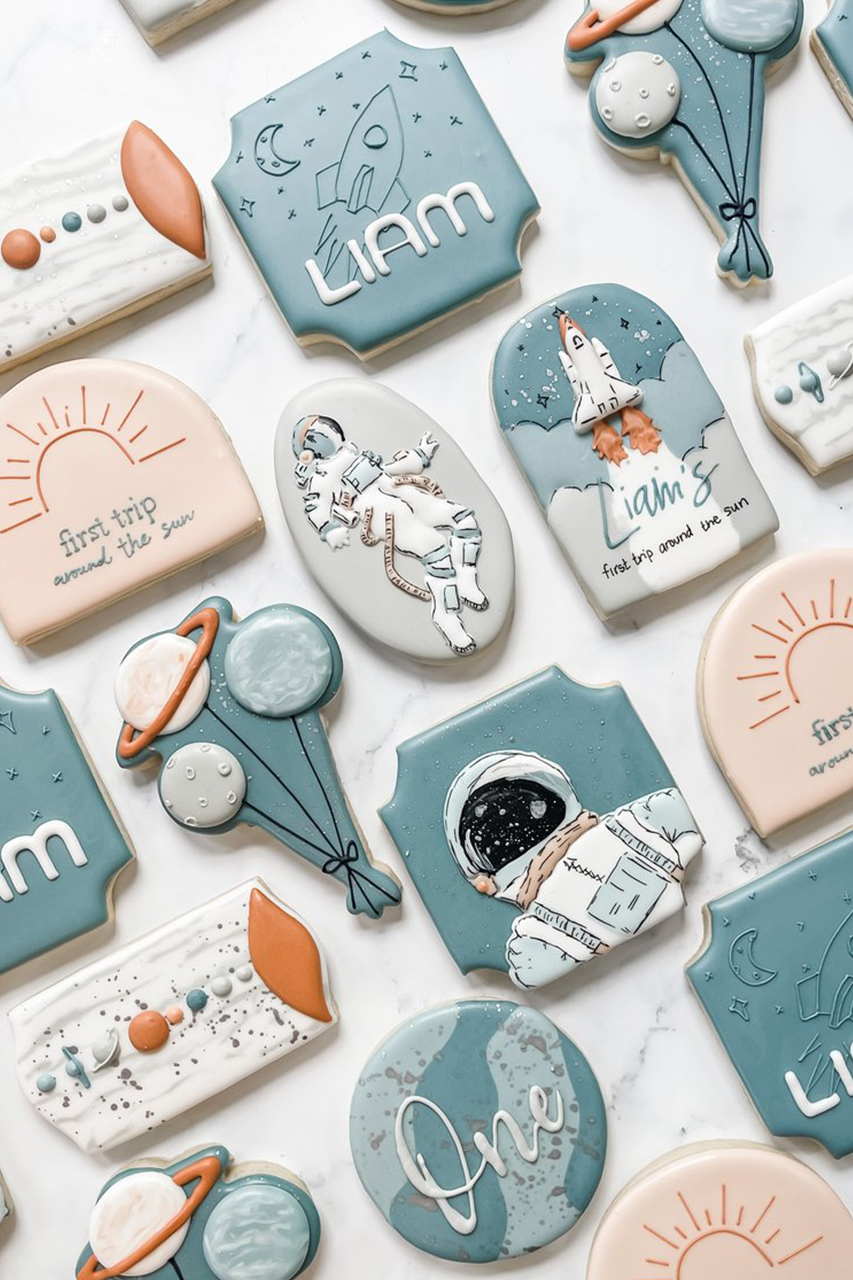 This post contains affiliate links. If you purchase something using my links, I may earn a small commission at no cost to you.