Holiday Outfits for Babies and Toddlers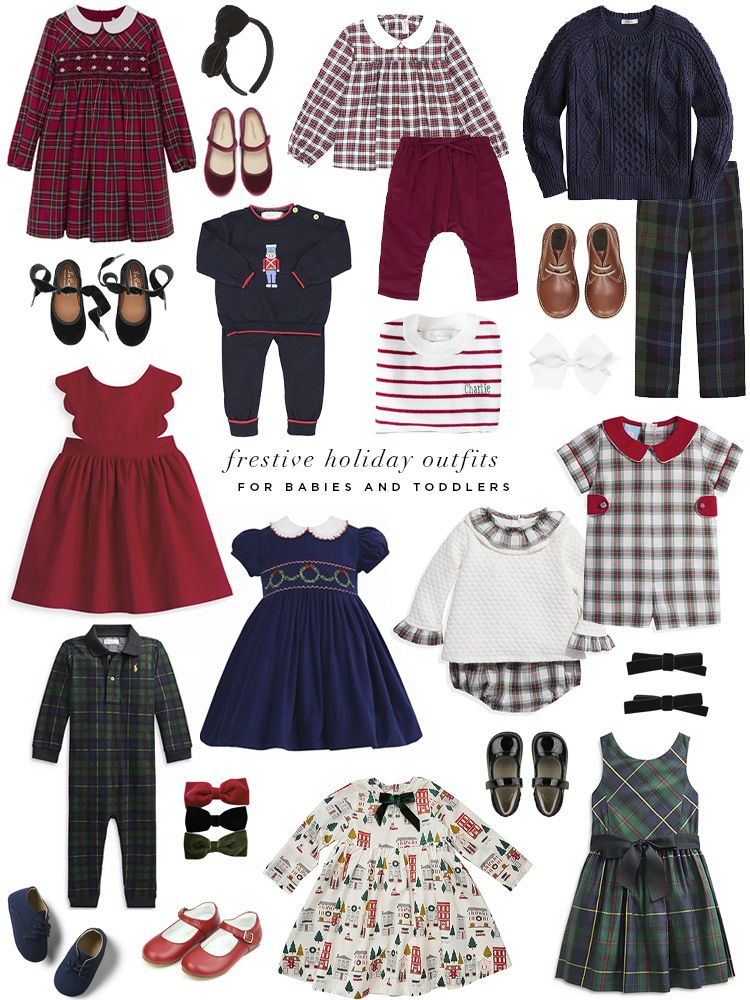 I really enjoy shopping for my daughters. Kids' clothes are so fun, and holiday outfits (and pajamas) are about as fun as it gets. If there was ever a time to splurge on something special, this would be it. I've included both dressy and casual pieces for babies and toddlers, and if you're not in 🎅🏻 mode yet, like everything else, holiday outfits are selling out. If you're ready to start your holiday shopping, you can shop my gift guides here.
I only recommend products I love, and if you buy something using my links, I may earn an affiliate commission (at no cost to you).