2020 Gift Guide: Gifts for Men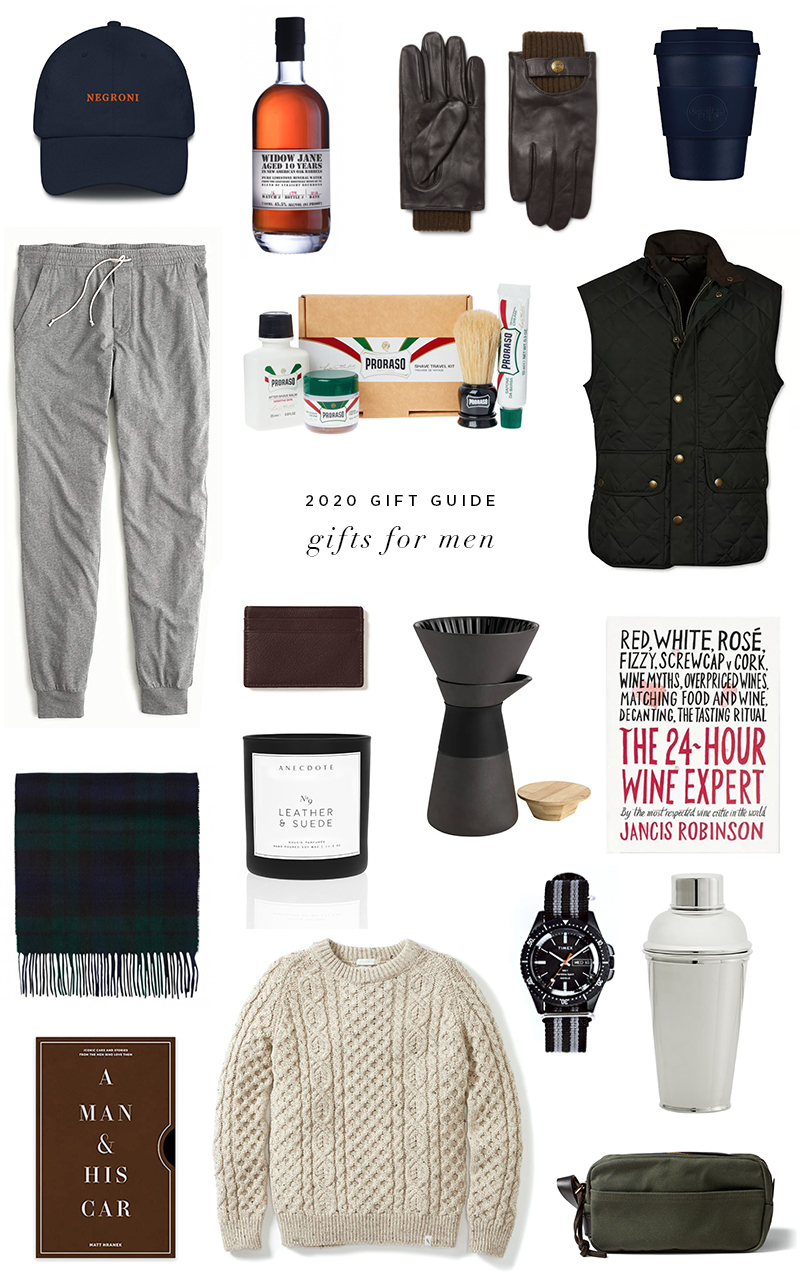 Here it is! My most-requested gift guide for dads, husbands, and all the other men in your life. Why are gifts for men so hard to find? As much as I'd love to take credit for this one, I chose the joggers and bourbon – the rest was all Conor. I actually ordered A Man and His Car a while ago and then he told me it would make a great gift and I can't lie so I just rolled my eyes and was like yeah, I already bought it. Hope this helps you with your holiday shopping! Shop the rest of my gift guides here.
Gift Guide: Gifts for Men
When it comes to gifts for men, we always go back to the same stuff. A sweater, book, dopp kit, nice tie, or maybe a vest. Then there are the joggers, whiskey…you know, all the things I included here. I tried to find some unique brands and stylish pieces (as did my husband) and hope that this gift guide proves helpful. It's so important to remember that it's the thought that counts, but a cool, unique gift, or one you know they'll use regularly, is always a nice find.