Valentine's Day Gift Ideas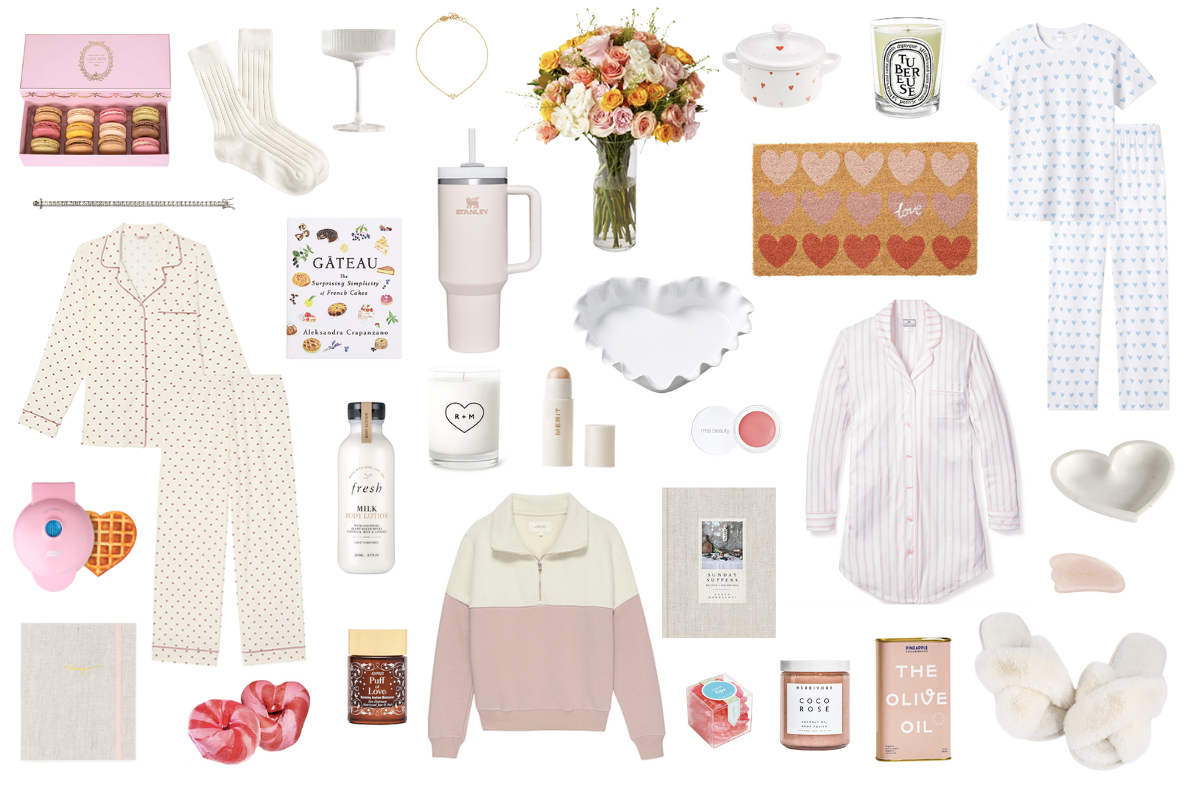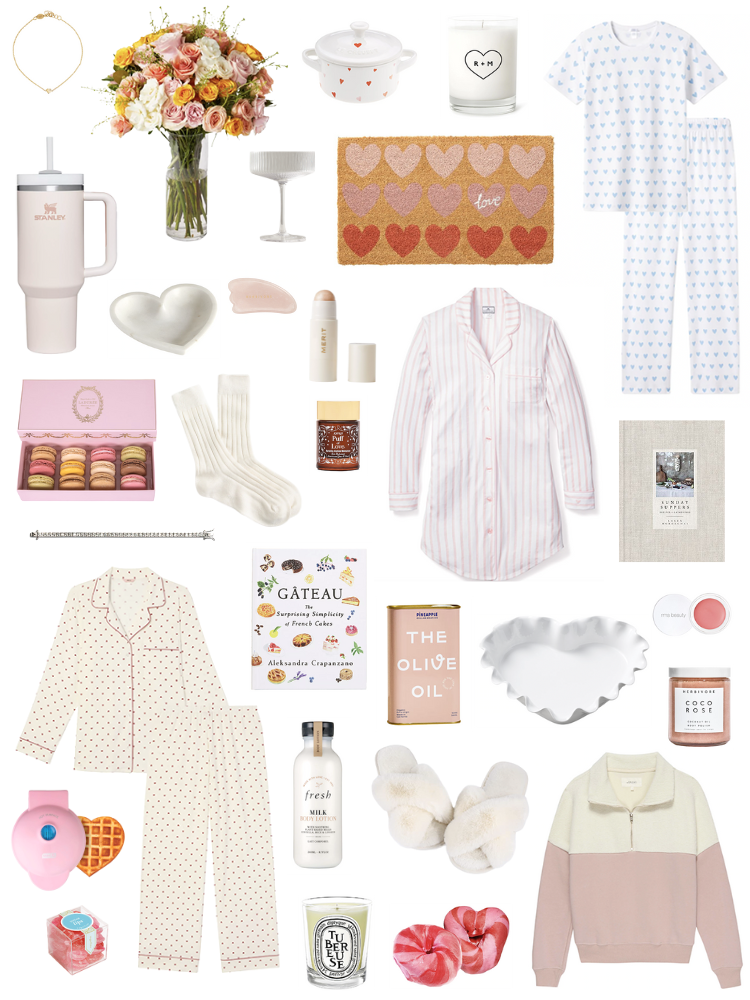 I start every Valentine's Day post by telling you how I don't really love Valentine's Day. 😂 But – this is a Valentine's Day I can get on board with. And as a mom, it really is fun to do something sweet for my kids. It doesn't have to be about some big romantic gift (but it can be if that's your thing). Maybe it's love notes or a thoughtful present – or a bouquet of flowers that for me, are anything but red roses. And I'll trade a box of chocolates for a box of macarons or gummy candy any day. So today, I'm sharing some Valentine's Day gift ideas.
Valentine's Day Gift Ideas
If you're looking for a gift for someone you love – from your best friend to a partner, I've got you covered. These Valentine's Day presents are fun and cozy – from a pajama set to beauty gifts you will find the perfect Valentine's Day gift. My favorite kind of gift is a thoughtful gift that says I get you or was thinking of you. It doesn't have to be big, and in fact, I love the simpler things.
Ruffled Pie Dish: The perfect present for someone who loves to bake or for an aspiring baker who vows to get good at baking pies year after year but never tries. It's me. I'm talking about me.
Heart Pajamas: LAKE sent these pajamas for me, my girls, and baby boy, too. They come in two different colors (pink and blue) and I just love the brand. These are the gifts I love most (especially for kids) because they're practical but fun. Such a cute Valentine's Day Gift.
Quencher: Nothing says practical like something that will help you up your water intake. I know this thing is everywhere, but I really do like it. It's huge, fits in the cupholder of my car, and the handle makes it easy to carry.
Fresh flowers: I love the variety of colors in this arrangement because red roses are truly my least favorite. I would opt for something like this, tulips, ranunculus, or peonies over roses any day.
Personalized Heart Candle: A candle isn't the most unique gift but a personalized candle is! Such a sweet and simple way to show someone you care.
Gâteau: A beautiful cookbook for the person who loves to bake.
Striped Nightshirt: Pajamas really are one of the best gift ideas because they're cozy and practical. Everyone needs pajamas, right?
Sugar Lips: I'm a gummy candy girl. And I know they're not for everyone, but whenever I want something sweet, it's almost always this. And there's no better way to celebrate Valentine's Day than with something sweet.
Watercolor Heart Doormat: Ok, so this is something I would never buy before parenthood. And I'm not actually buying one because I'm not shopping this month. But this darling doormat is pretty cute, isn't it? One of those fun ways to make things festive for the kids.
Puff of Love Moisturizer: This is a great gift for the beauty lover, and is hands-down the best moisturizer I have ever used.
White Sapphire Bracelet: If you're looking for "real" jewelry at a great price point this is a beautiful piece! Sapphires are my birthstone so I am especially into this.
Cashmere Socks: The perfect gift for colder months – take your socks to the next level with a little cashmere. These socks are a luxury (so really, the perfect gift) but they happen to be on sale!
French Macarons: This is the gift that would speak to the heart and sweet tooth of my 4 year old. This is one of the best Valentine's Day gifts for the person in your life who loves something sweet and loves Paris.
Marble Tray: A sweet, simple, and beautiful valentine gift for the person who loves home decor.
Waffle Maker: These Dash waffle makers are so affordable and my kids love them.
Mindfulness Journal: The perfect gift idea for the person who wants to be more mindful. It's like a beautiful journal where you can write notes on how to feel energized, set intentions, list priorities, and write down what you are looking forward to.
This post contains affiliate links. If you purchase something using my links, I may earn a small commission at no cost to you.