The Best Toys For Two Year Olds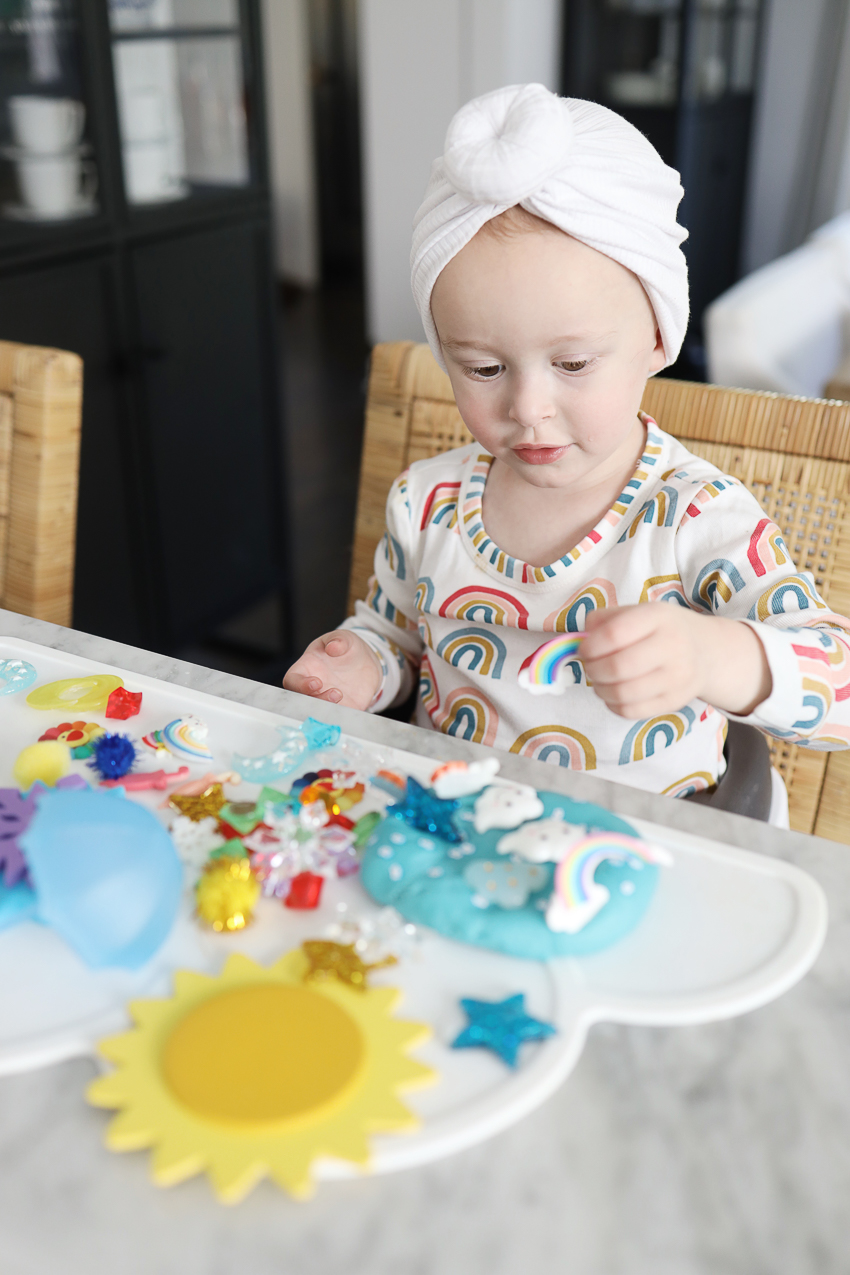 When it comes to toddlers, it's amazing how much things can change in five months. Earlier this year, I shared Margot's play area and some of her favorite toys. Now that she's almost half a year older and loves to dance, sing, play pretend, and put stickers on every single surface in our home, I want to share what she's playing with at age two.
Margot is still very into figurines, but these days, it's all about Daniel Tiger, Peppa Pig, and Mickey Mouse. She loves her tea set and play food! She will pour you the best tea or coffee, complete with (the cutest) pouring sound effects. The ice cream toy she's loved for months is still a favorite that she plays with almost every day.
But let's talk about her two favorite things right now: puffy stickers which she sticks to everything and stuffs in her toy tea cups and Young, Wild, and Friedman sensory kits. I purchased two kits and then signed Margot up for the monthly subscription (nothing was gifted or discounted). They have been amazing for her and she'll play with them for over an hour! There are a few toddler kits but the ones I ordered are recommended for ages three and up, so we watch her closely, but Margot seems to be long past wanting to put things in her mouth. If one of us needs to get work done, we can sit at the table next to her while she plays. It's kind of amazing. She's playing with her ice cream sensory kit while I finish this post.
A few notes.
I splurged on this wooden tea set but it's a bit smaller than I'd like, so I linked to a different one in the post.
We use this silicone mat at Margot's booster seat when she plays with clay. The little border helps contain the mess.