Updating Our Patio for Summer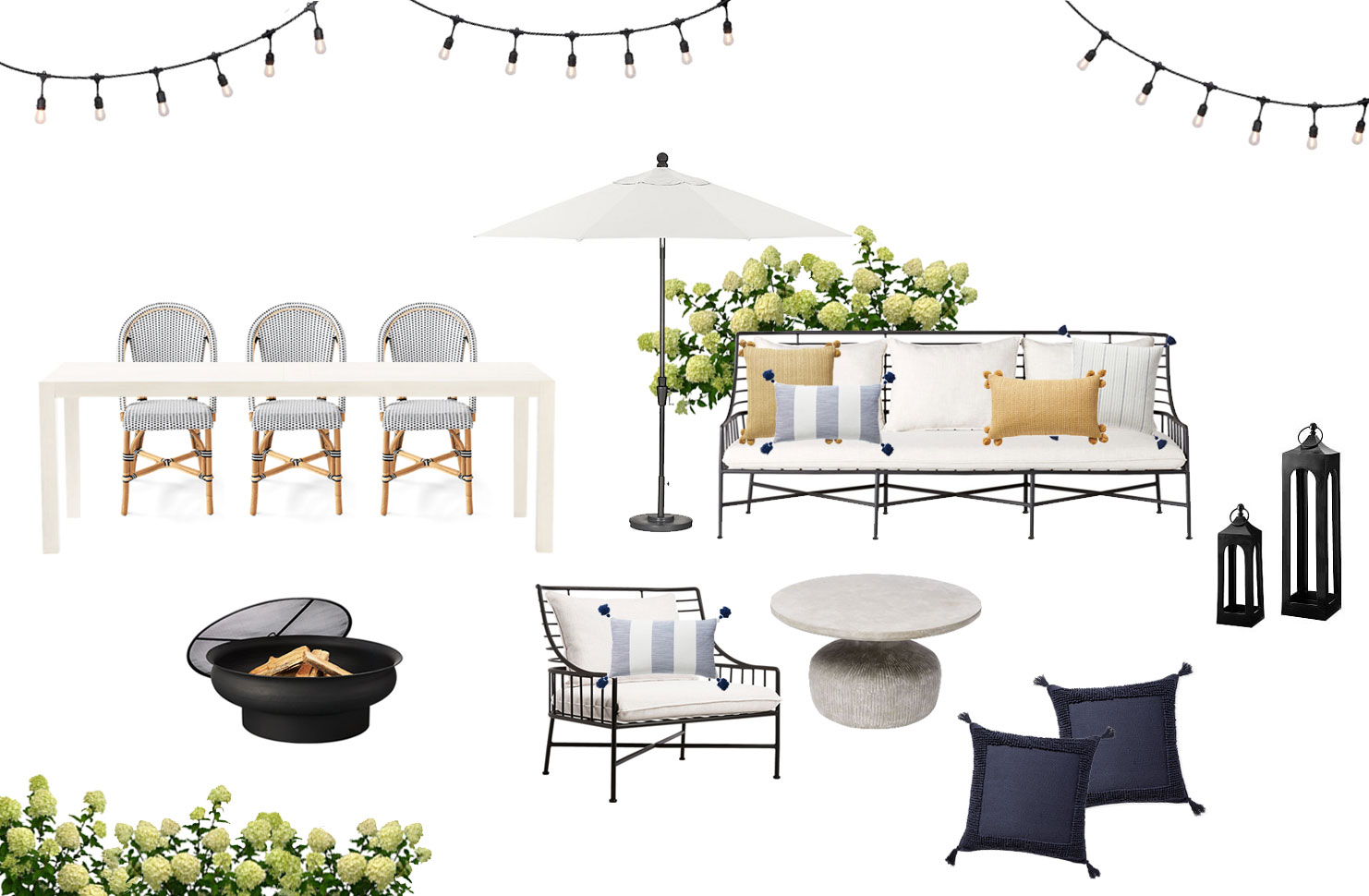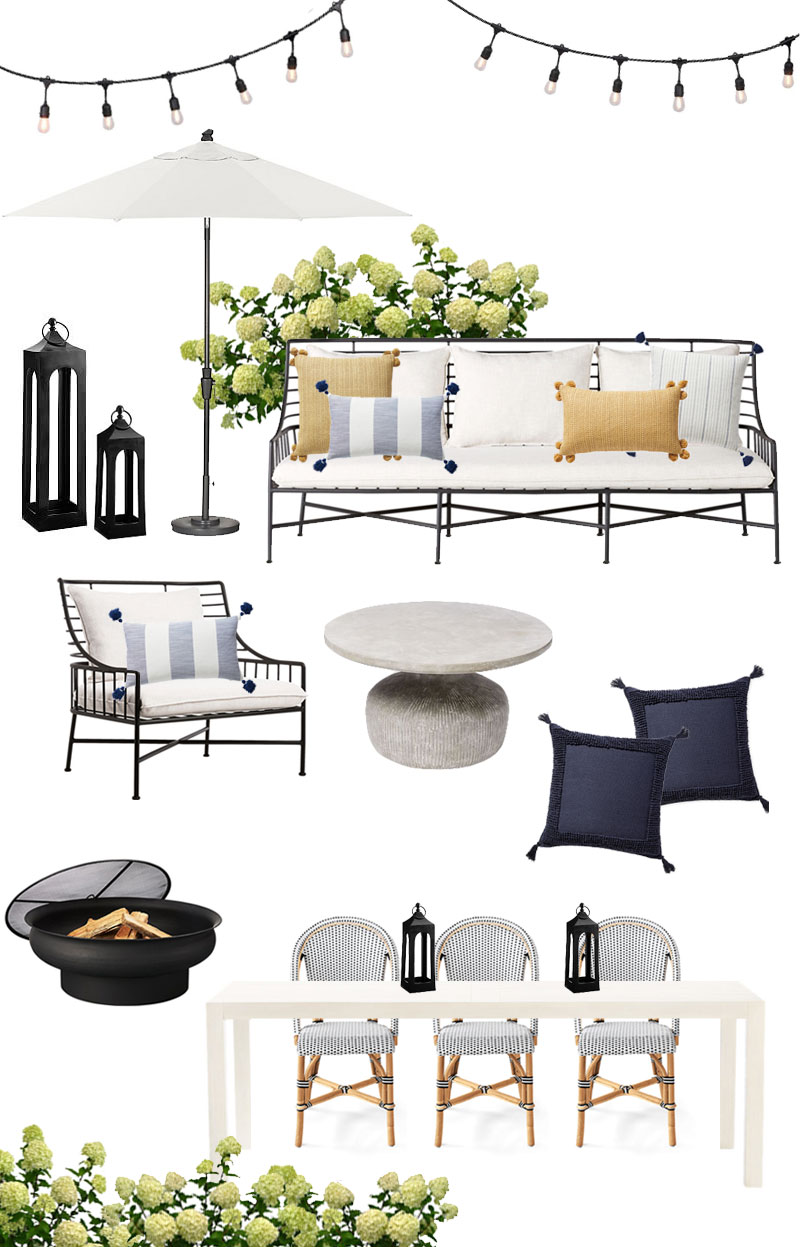 We moved into our house last May, one week after my cofounder went on maternity leave, weeks after launching The Everymom, and two months before Margot was born. There wasn't exactly time for landscaping and outdoor throw pillows were the last thing on my mind. I ordered an outdoor sofa, chairs, and an umbrella for last summer and used the space daily. Our patio and yard will be the setting for Margot's first birthday and it's where we'll spend most summer nights entertaining friends, grilling, and taking in the warmth of summer. Here's how I'm updating our patio for summer.
Updating Our Patio for Summer
Last year, we bought a sofa, two arm chairs, and an umbrella. I love the look of wood outdoor furniture but it can all get so expensive, so I went with something I thought would do better in the crazy Chicago weather. We invested in furniture covers and brought the cushions in all winter, so everything's looking great. Our old dining table base and Conor's old marble top became our outdoor table and I loved how it looked, but it only seated 4. Having friends over is something we do very regularly, so we bought a larger table (on sale!) that seats up to 8 and moved the marble table into our sunroom since the table we had in there was a little too small.
Landscaping
We're planning on doing a little landscaping (more on that soon) and I chose some throw pillows (thanks to Serena & Lily), a larger dining table, two floor pillows, a fire pit, lanterns, and a coffee table. I can see us spending nights by the fire pit with a baby monitor and spritzes in hand. Heaven.
Accessories
The lanterns are amazing and glass-free, so they won't smudge. I brought in some warmth with outdoor pillows – blue stripes, textured navy, and faux raffia – love how summery they feel. Our patio would look fine without pillows and lanterns, but adding those little accessories makes it feel so much more charming. Here's what it would look like without them. Lovely, right? But with is just so warm and inviting!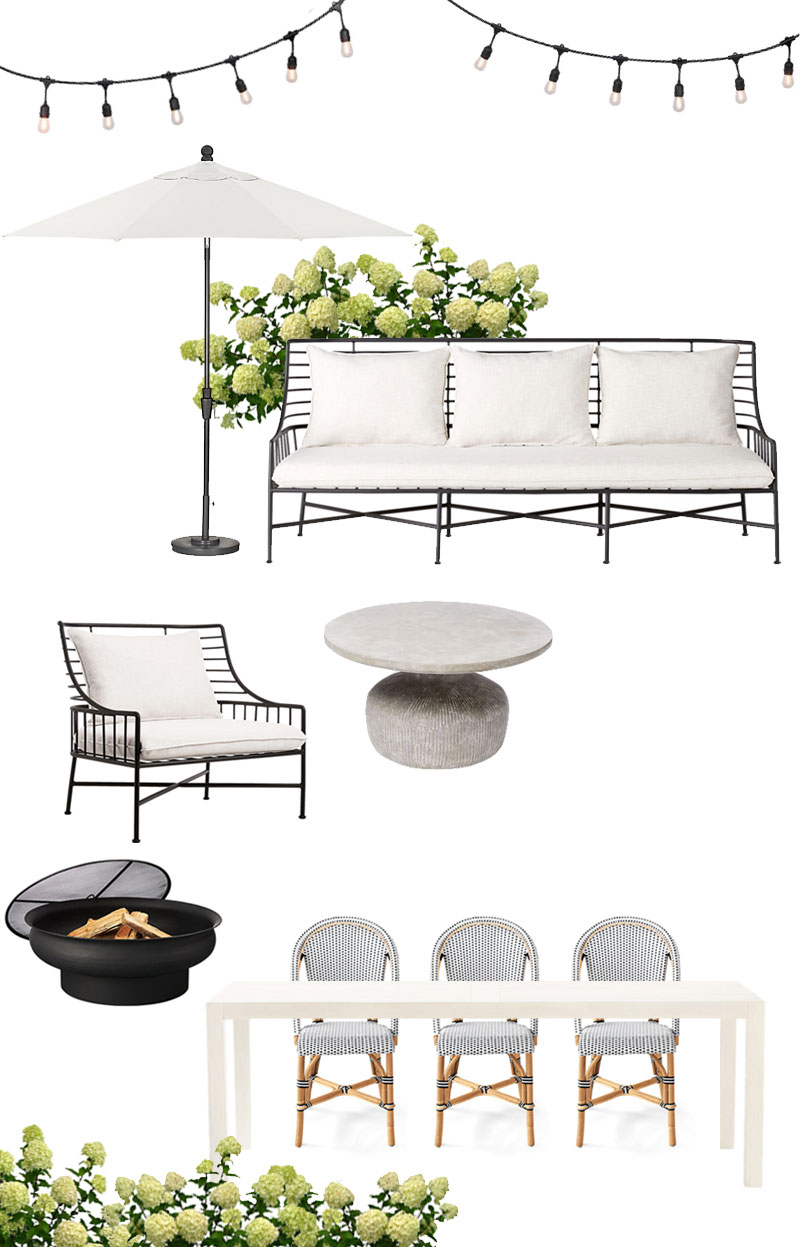 Updating Our Patio for Summer