Our New House: Decor Updates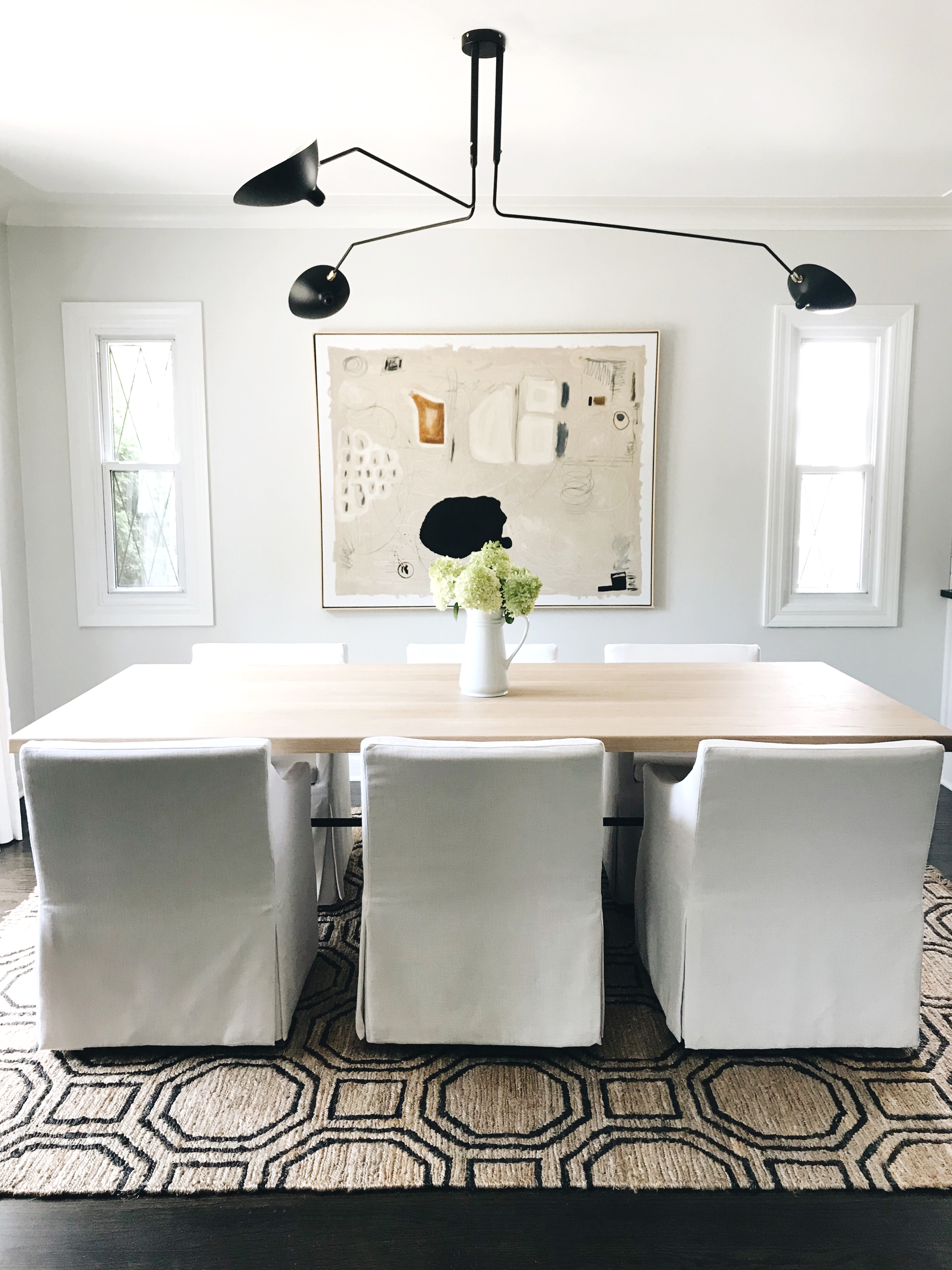 Now that we've been in our new home for 3 months, we're starting to see some more progress and are slowly making design and decor decisions. The living room, dining room, kitchen, and Margot's room are looking pretty good, but everything else still needs some work. Our office is sort of turning into a room and our bedroom has a bed and roman shades. The sunroom is mostly empty and the basement needs a lot of work. So here it is. Our New House: Decor Updates.
Our New House: Decor Updates
We're planning on redoing all the baths. They're not bad but don't feel like us, and it's our plan to stay here for a while so we want to make them ours, so I'll share those plans once we have that all figured out. Here's (some of) the progress we've made the past few months.
Dining room
Conor's dad made a table for us, we chose a Dash and Albert rug, and put the William Mclure art and chandelier (both were in our last bedroom) in there. We also changed out the dining room light for something that wouldn't block our artwork. The other one was a bit too "farmhouse" for me, too.
Entryway
We changed out the entry light from a busier brass fixture (see below) to a cleaner, more modern one. We also installed a (white) Nest thermostat for the hallway, and I'd like to put a sisal-looking runner on the stairs. Sisal isn't ideal for stairways but I may have found a softer wool option.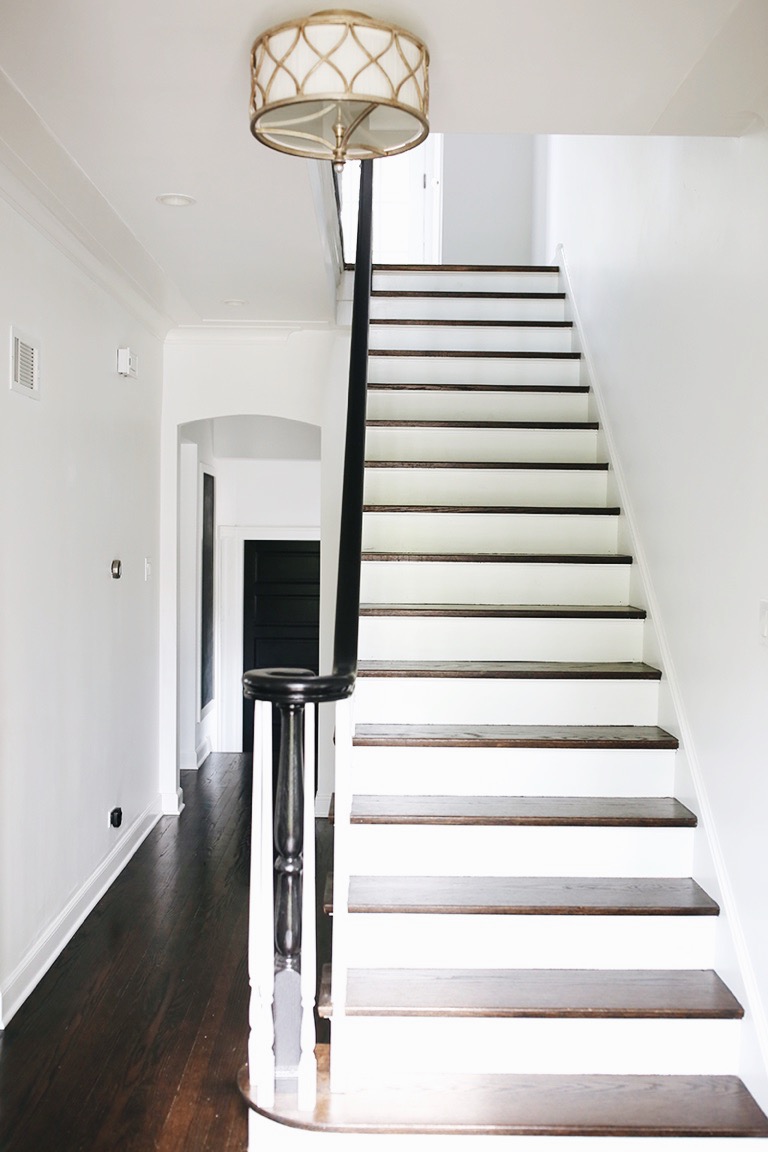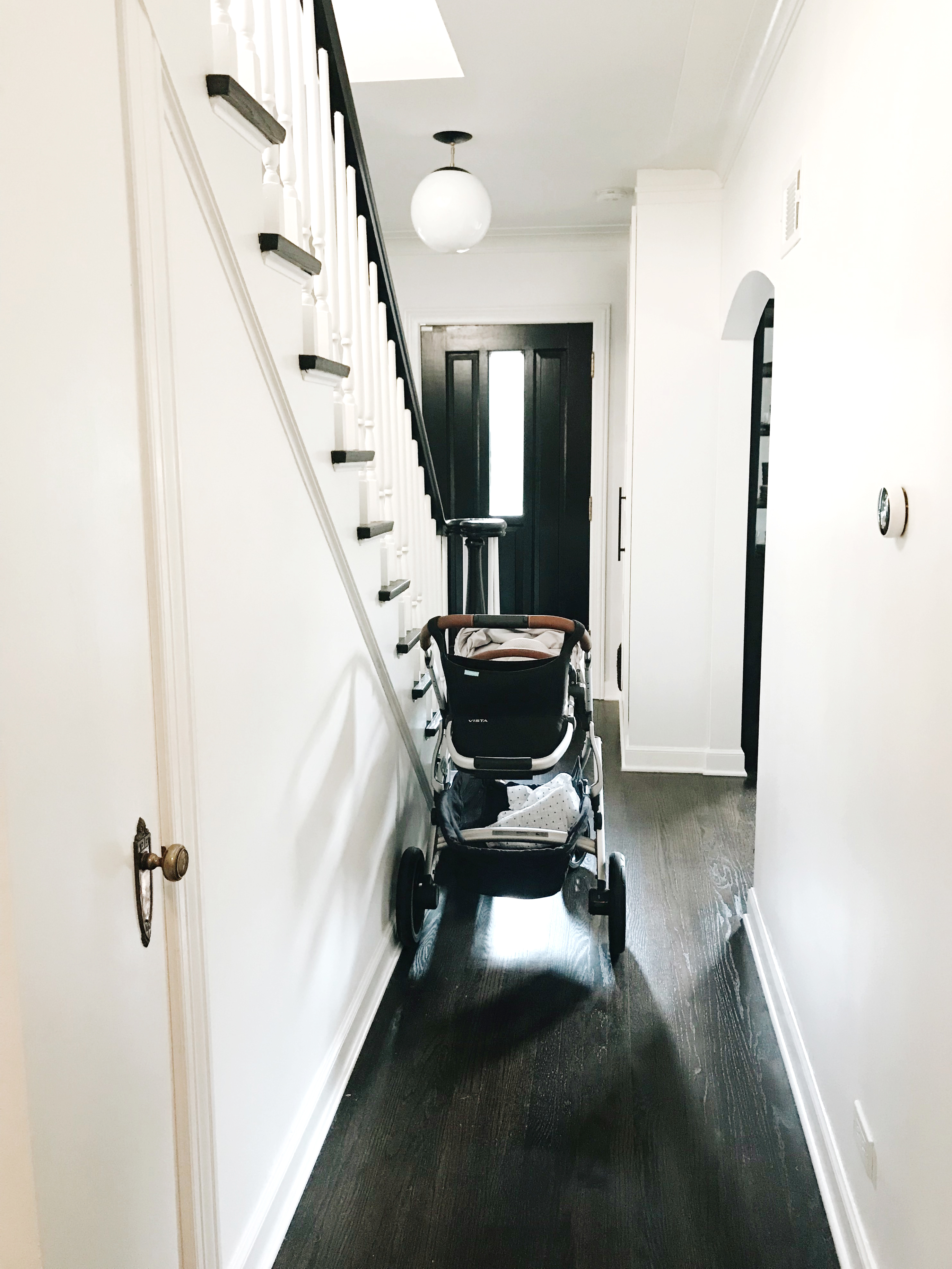 Living Room
Our Interior Define x The Everygirl Rose Chairs arrived. I ordered them in ivory heavy cloth with light wood legs. I put our media console in the basement (currently the only piece of furniture down there) and chose this dresser from Kathy Kuo. It's perfect for storing baby blankets, computer cords, and other misc items, and just feels warmer and more traditional than my media console. Since the two chairs aren't that close to the coffee table, we bought two martini tables – perfect for keeping drinks and baby bottles nearby.
I am still trying to decide on a coffee table. Ours looks great but the top is mirrored and not very baby friendly, so I'm leaning toward this one.