The Best Container Store Bins and Organizers
If you follow me on instagram, you know that my home has been a work in progress the last few years. I was very pregnant when we moved and life, work, and babies took over. As much as I thrive when things are organized (I've always been that way) I had to let it go. This year, I've been able to dedicate some time to getting our house in order and it's starting to feel so good. Lots of purging and donating, and implementing "systems" for drawers, cabinets, and closets. These systems are my thing and always have been. I used to organize my entire home when I was a teenager, and the new entry closet or kitchen cabinet "systems" were not always well-received. Here are my favorite Container Store bins and organizers.
The Best Container Store Bins and Organizers
The Container Store has been a happy place for me, although I haven't been inside in a year and-a-half due to the pandemic. Curbside pickup has made making home updates so easy, and honestly, it brings me such joy to open a cabinet and and for everything to have a neat and ideally, a not-too-shabby looking place to go. This post is not in partnership with The Container Store. I do earn a small commission when purchases are made using my link, but it is my hope that I'll be able to share what has worked for me. Without further ado, my favorite home organization essentials from The Container Store.
Bamboo Drawer Dividers
I just upgraded my plastic dividers to bamboo and my dresser has never looked better.
Plastic Drawer Dividers
I bought these for the girls' dressers. They aren't as pretty as the bamboo dividers but they do the trick.
Lazy Susan
I have one of these in our refrigerator and another in my bathroom cabinet. They're great for art supplies, too.
Yamazaki Baskets
I have a few of these in our pantry. They're ideal for snacks but also work well for kids closets.
Acrylic Drawer Organizers
There's a set of these in my bathroom and another in our organized kitchen junk drawer.
Water Hyacinth Bins
Our pantry is full of these. I added clips and labels to categorize each one.
Bin Clip Labels
I ordered custom labels for these clips and use them with the water hyacinth baskets. Dream team, guys.
Deep Document Case
The document cases are great for storing important papers and photos.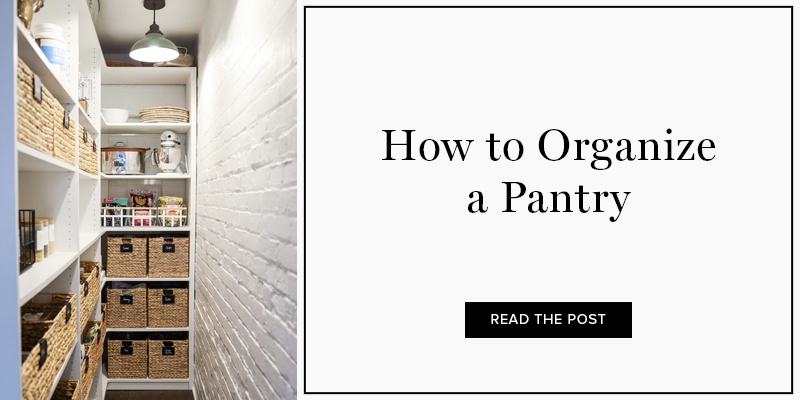 Dream Drawer Organizers
I use these in the girls' dressers – the perfect solution to keep clothes neatly folded and organized by type.
Clear Storage Box
I really like these boxes for functional storage.
Hanging Clothing Bags
I keep our off-season clothes (like winter coats) protected in these clothing bags.
Sorting Hamper
We have one of these in each of our closets and another in the basement. They're so easy to use and are ideal for small spaces.
Drying Rack
This rack is great but is on the larger side, and we always have something hanging because the laundry never stops. The extra rod is ideal for hangers.
Trellis Bins
I just ordered one of these and want a few more. Currently using it to collect miscellaneous stuff that piles up on our counters, and then going through it every few days.
Over the Door Drying Rack
I got this to use when we don't want or need the large rack open. Also great for extra hanging space.
Plastic Bins with Handles
Multifunctional bins are ideal for toys, pantry, laundry room, kids closets etc.
Battery Organizer
Pretty self-explanatory and not "necessary" but so nice to have.
No Slip Velvet Kids Hangers
We have these in all of our closets. They save space, are gentle on clothes, and look so good.