My Favorite Fall and Halloween Books for Toddlers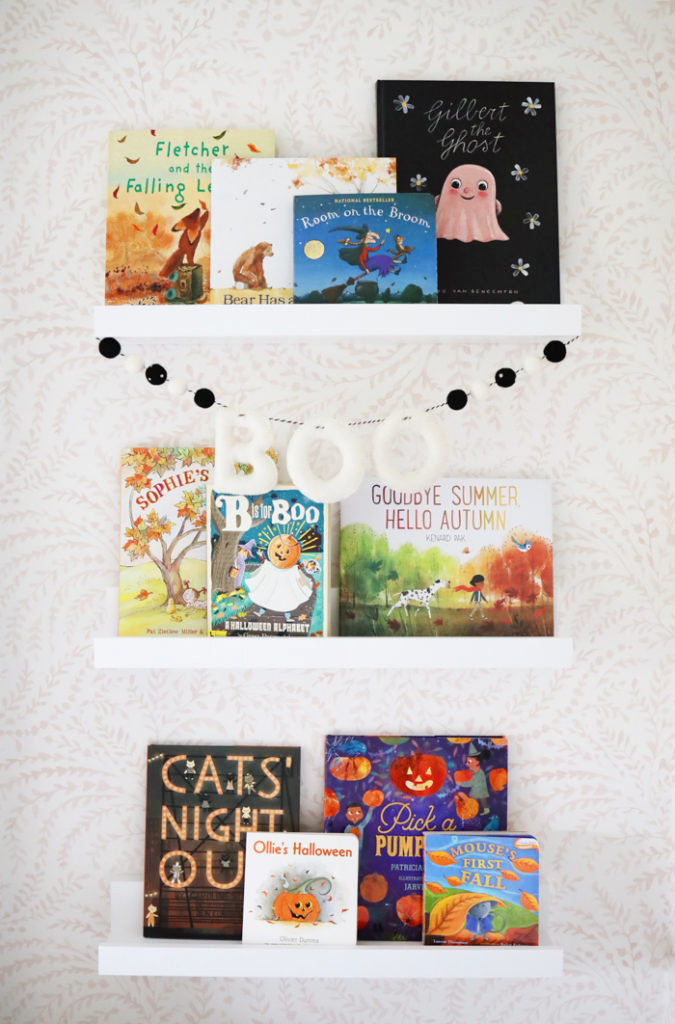 As sweet as Margot's first holiday season was, she was so little and not exactly into it. This year, she's so much fun and already very into pumpkins "pumkus" and ghosts (which, according to Margot, oink like pigs). With the holidays around the corner, I wanted to do something fun and festive in her room, so I expanded our fall book collection a little bit aka I bought 11 (literally 11) new books. In my defense, we'll read them every year throughout her childhood, and I think I'll put them away when the season ends (like I did with her Christmas books) and bring them out next fall. I also bought this "Boo" garland that again, we'll use year after year. We'll probably keep that cat book out because she seems to love cats (her "meow" is THE cutest) like her mom.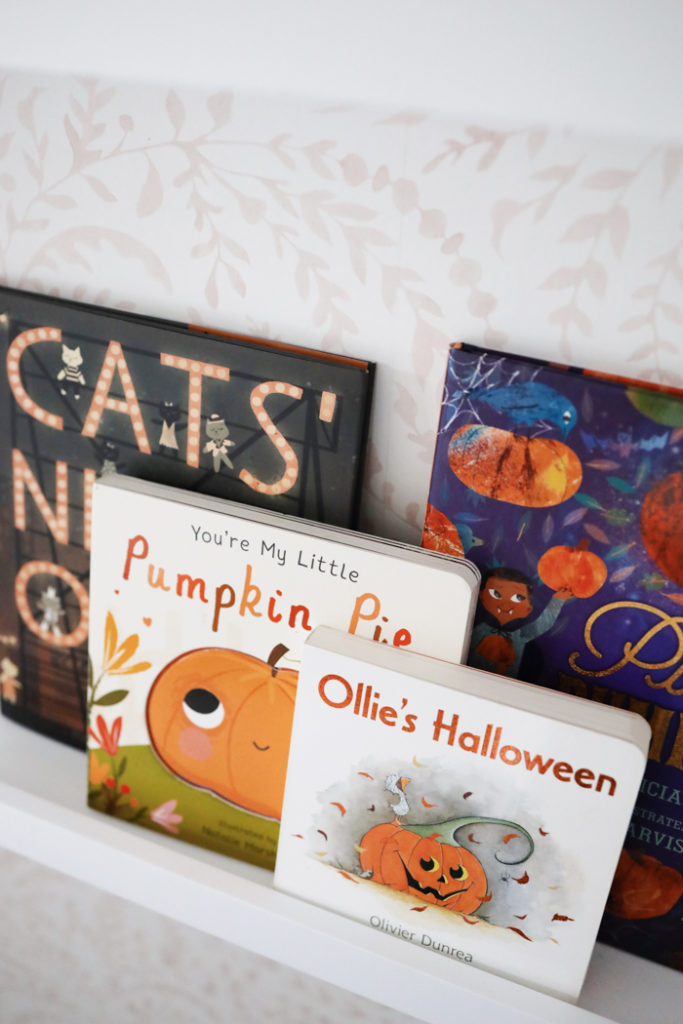 We read at least 2 of these every night (plus "Be Kind" because she always asks for "kiiiii"). Starting with the ones we love most at the top, here are our favorite books for fall and Halloween.