Jack's Birth Story
On the evening of April 12, just after 9PM, I became a mom to my third baby. He was my first over 8 pounds (9 pounds, 2 oz. to be exact) and has the best cheeks I've ever seen. I was exactly 38 weeks, and this was the first time …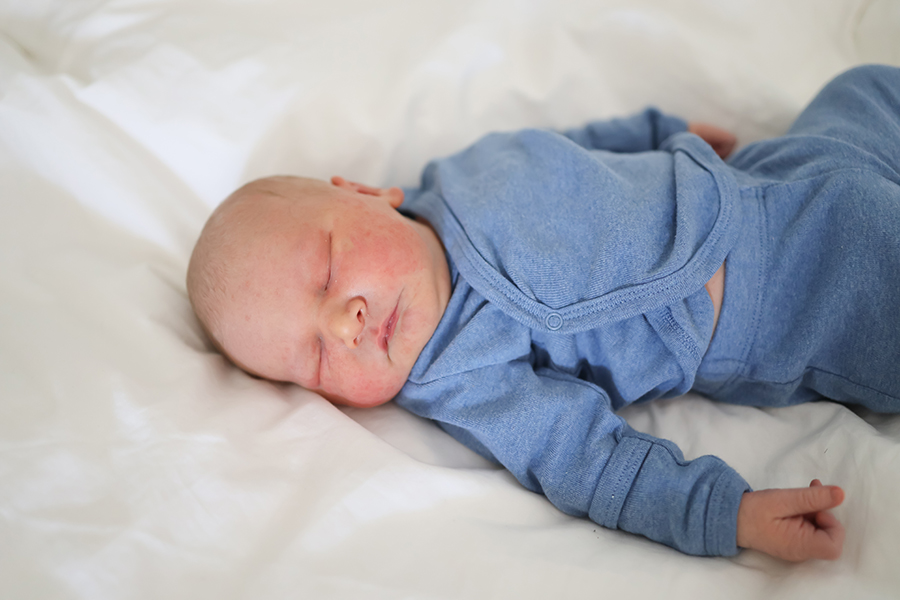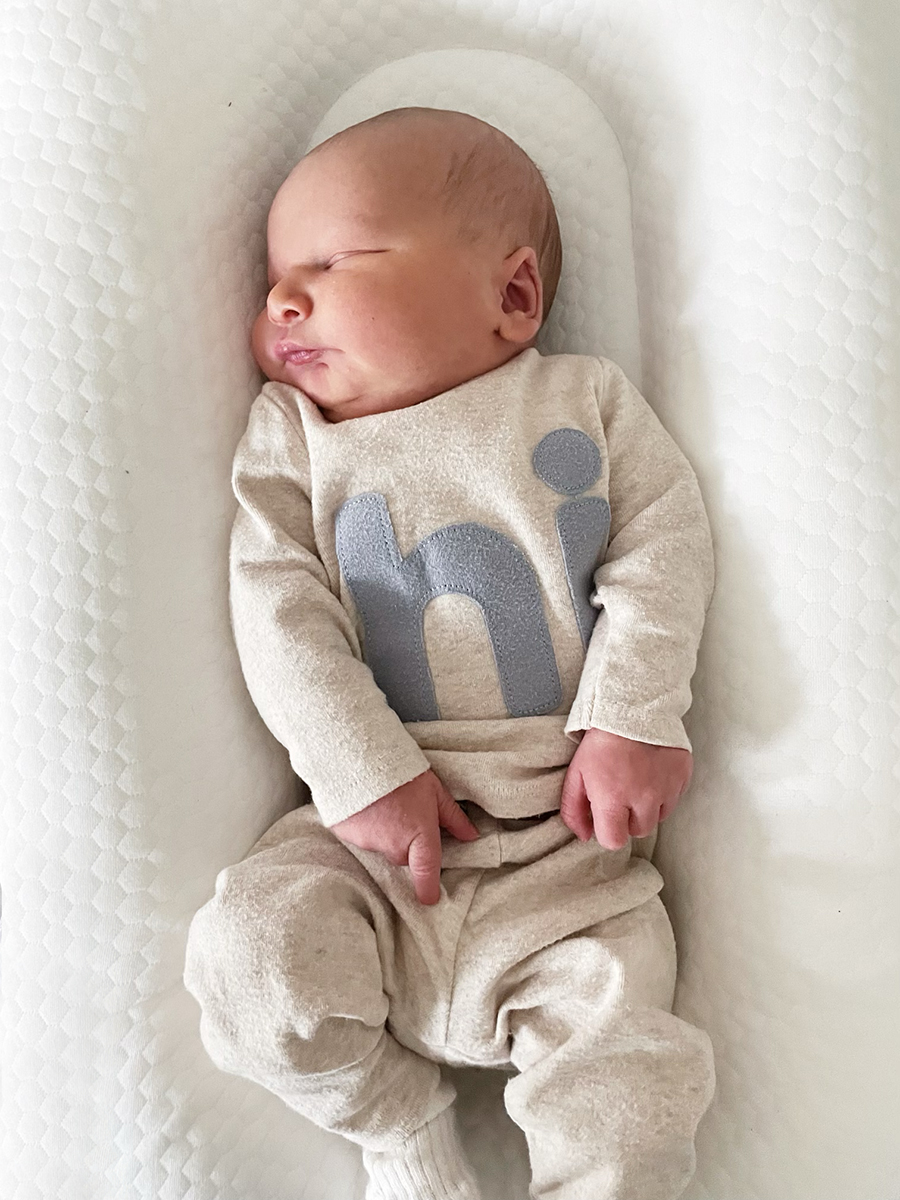 On the evening of April 12, just after 9PM, I became a mom to my third baby. He was my first over 8 pounds (9 pounds, 2 oz. to be exact) and has the best cheeks I've ever seen. I was exactly 38 weeks, and this was the first time I wasn't induced. It was also my fastest labor by a few hours. This sweet boy is exactly what was missing from our family, and we couldn't love him more. I had another positive labor and delivery experience and today, want to share Jack's birth story with you.
Jack's Birth Story
After being induced at 39 and 40 weeks with my daughters, I was planning on an induction at 39 weeks. You can read Margot's birth story here and Kate's birth story here.
Let's start with the weeks leading up to his arrival
I ended up with a terrible cough and found myself at urgent care where I prescribed a nebulizer. Sleep was next to impossible and I was so sick and tired, but ultimately ok. And most important, Jack was fine. He was heavy (which makes sense now) and I was so uncomfortable. The week before I had him, I was sent to labor and delivery twice. The first time, at my 37 week when the OB nurses thought his heart rate was dipping. I went in for some monitoring and he was ok so we went home. A few days later, I thought my water possibly had a slow leak and called the OB. Everything was fine, so once again, I was sent home.
A few days before I had Jack, one of the girls ran into my eye with a pointy bunny headband. The pain was horrible so I went to urgent care where a scratched cornea was confirmed. I was advised to follow up with an eye doctor and got in the same day. He told me it would be pretty painful for a day or two. Patching the eye wasn't comfortable and I didn't want the girls to worry anyway. So I spent a day and-a-half in a dark room, mostly sleeping, and woke up the morning of the 12th (Jack's birthday) feeling better.
I thought it would be fun to surprise Margot with an early pickup at school and a family lunch out at one of her favorite spots. I'm so glad we did that, because it was the last thing we did as a family of four.
That afternoon, at my 38 week appointment
During my 38 week non-stress test, the doctor noticed Jack's heart rate dipping a little bit with each contraction. At this point, I had been having Braxton Hicks contractions for months, and I had never gone into labor on my own. It turns out I was having contractions every few minutes. She said she wanted to send me to labor and delivery – and this would be my third time there over the course of a week. I told her I really didn't want to have to go through checking in and going home again, and she assured me this was it. He needed to come out, and we'd induce if needed.
So I called Conor, asked him to reschedule his showing, and headed home to meet him, grab my things, and say bye to the girls. I gave the girls their big sister boxes, we spent a little time together, and then headed to the hospital around 4 to have a baby.
Going to the hospital and getting things going
I was 3CM upon arrival and was immediately hooked up to a monitor and received my IV. Since I was still having contractions, we held off on Pitocin. The good news was that his heart rate was fine, which was all that mattered. My epidural was administered at around 5:30PM and it was…my least-favorite epidural. It wasn't horrible at all so I don't want to scare anyone. I didn't really feel the others go in but felt this one (again, not awful but just uncomfortable), and a strange pain shot up to my neck which sort of terrified me. It wasn't nearly as effective and the pressure was more intense, but he was also a lot bigger than the girls. I'm already feeling better almost a week later.
Making progress
At 6PM, the doctor broke my water, and I was 4CM at this point. Two hours later, I was 6CM and at around 9PM, I was ready to have my baby. This experience was quite different – I felt enough pressure to know when to push with the girls but zero pain. I'm not sure if it's because he's over a pound larger or because the epidural wasn't as effective, but I felt a lot of discomfort. I'd describe it as pressure, but uncomfortable pressure. Tolerable, but not great. It was fast though, and he arrived quickly after just a few pushes. It was so unexpected since I had no idea I was even in labor, and certainly didn't think things would move as quickly without an induction.
He's here!
We were shocked to hear how big he was since any estimations were at around 9PM. My stomach was huge and I was so uncomfortable, so it makes sense. But – my girls were 7.15 and 7.13 and doctors estimated 8 pounds. We were not anticipating a 9+ pound baby, especially at 38 weeks. But he's healthy and has the sweetest little (big) cheeks. I cannot believe I didn't need a C-section and this was the only delivery where I did not tear (no stitches).
Recovery
Since I didn't tear, I basically felt zero pain after having him. It's wild. I remember it being uncomfortable to sit or walk after Margot. The stitches stung and felt so uncomfortable. But this time…nothing. It was amazing! My back was, however, very sore. Not at the site of the epidural, but my mid-back (just above). Almost a week out it's definitely feeling better. So overall, I've experienced a fantastic recovery. I already picked Margot up at preschool but am following my OB's lead and not carrying Jack's car seat just yet. Feeling really good though!
A new baby after cancer treatment and a pandemic
This is the best part. The hope, joy, and healing that he's brought our family. Had you asked me years ago, we would have told you we were going to have two kids. But after Kate was born, and after Margot got sick, I knew that we were not done. Conor, however, did not know we weren't done, so it took a little convincing. Ultimately, he understood the why and agreed (clearly). We were both pretty worried about going back to the newborn stage, and we're tired, but we're also so in love with him.
To get to do this after cancer treatment and a pandemic is truly the greatest gift. To see my girls happy, adoring their little brother is amazing. And to see Margot get to enjoy him in a way she simply couldn't with Kate is so incredibly healing. Kate adores him, too, and just a week in is really leaning into her big sister role.
If you have any questions, you can message me here.