The Things I'm Looking Forward to Doing with My Daughter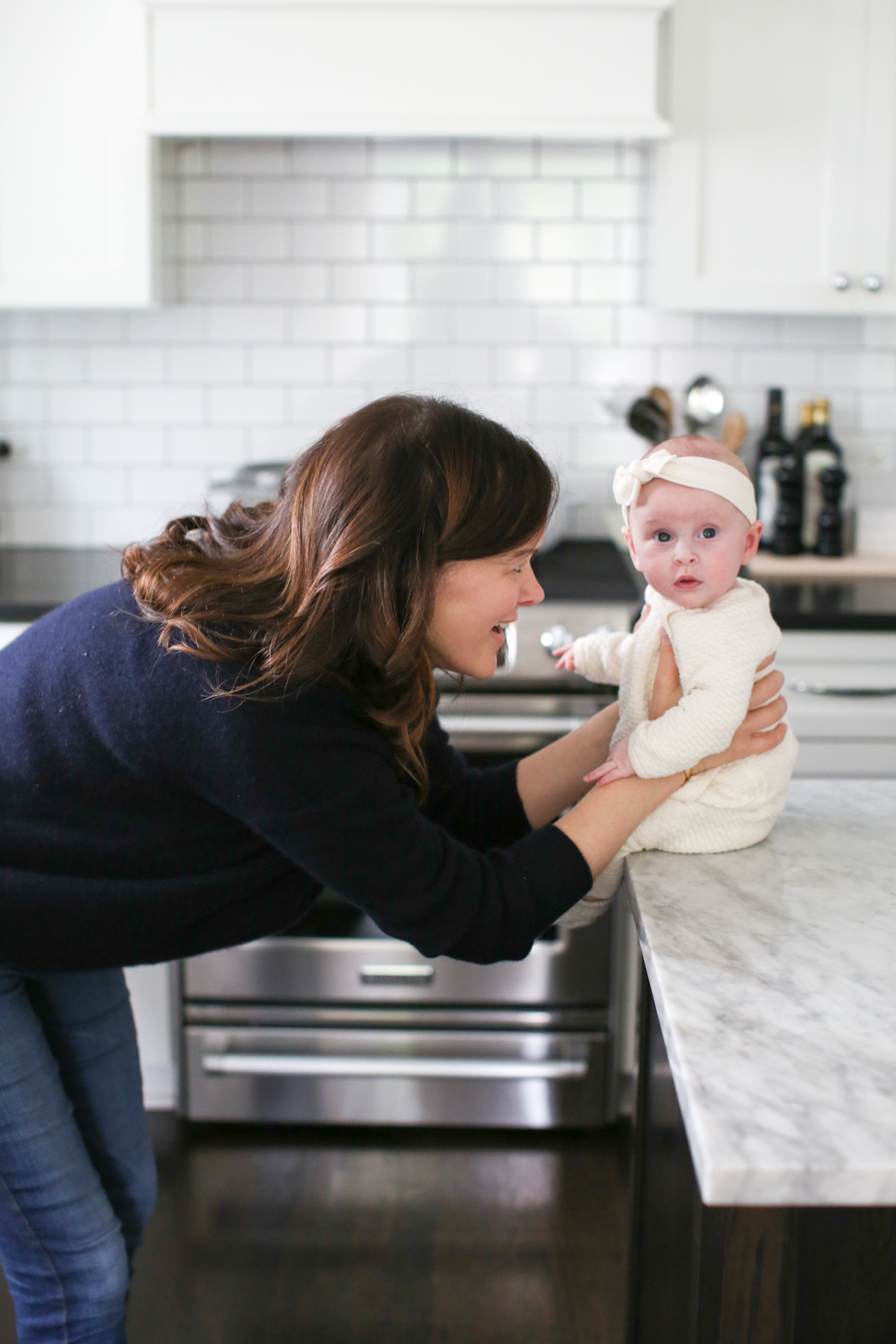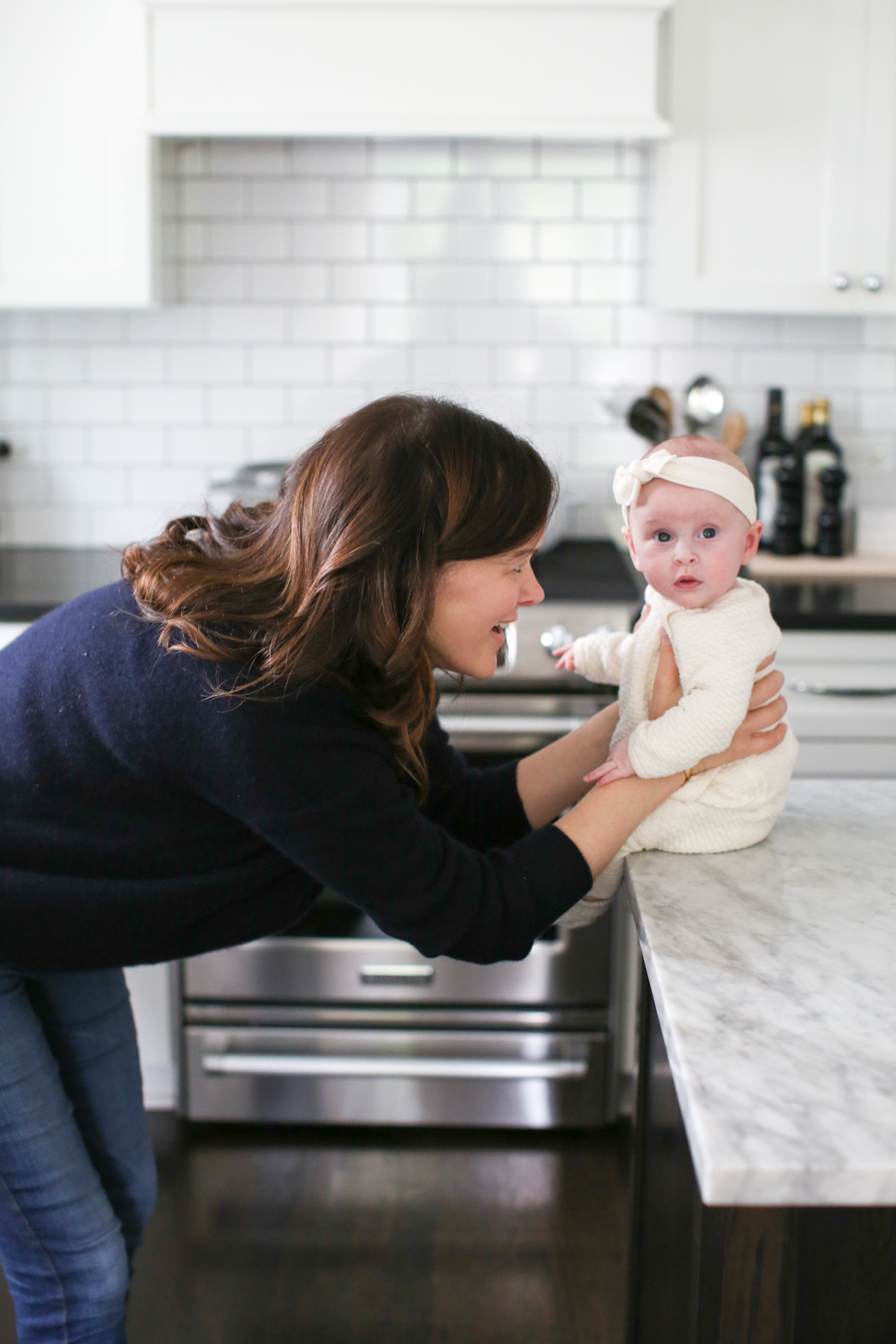 You guys. I love this little girl so, so much. Now that Margot is just over 3 months old, she's starting to turn into a little person. Making her smile is the best! She melts me and I am so excited to see her little personality start to come out. I'm enjoying this time but can't not think about the future – the adventures we'll take and the traditions we'll start as a family. I'm excited to partner with Nestlé® Toll House® again, this time to talk about some of the things I'm looking forward to doing with my daughter.
The Things I'm Looking Forward to Doing with My Daughter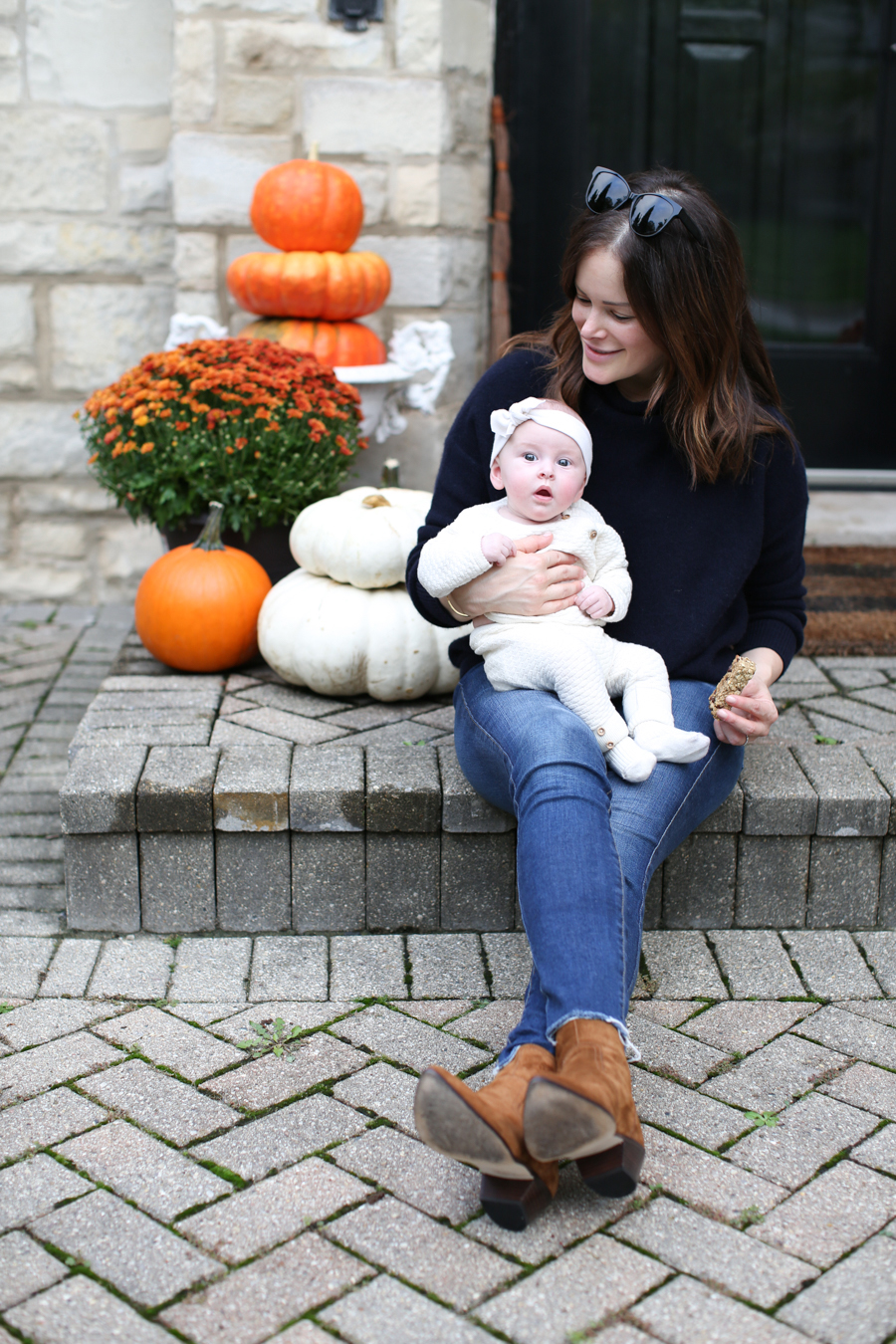 Celebrating Holidays
Maybe it's the fact that Halloween is just around the corner, but I am more excited for the holidays than ever. I haven't bought a pumpkin in years but couldn't not decorate our front porch even though Margot has no idea what a pumpkin is, and know I'll only get more festive as she gets older. I can't wait to decorate the tree together and to snuggle by the fire while watching Christmas movies in our matching Christmas PJs. And it's only October. I also plan to take her shopping for gifts for families in need each year – something I've always talked about doing with my children one day.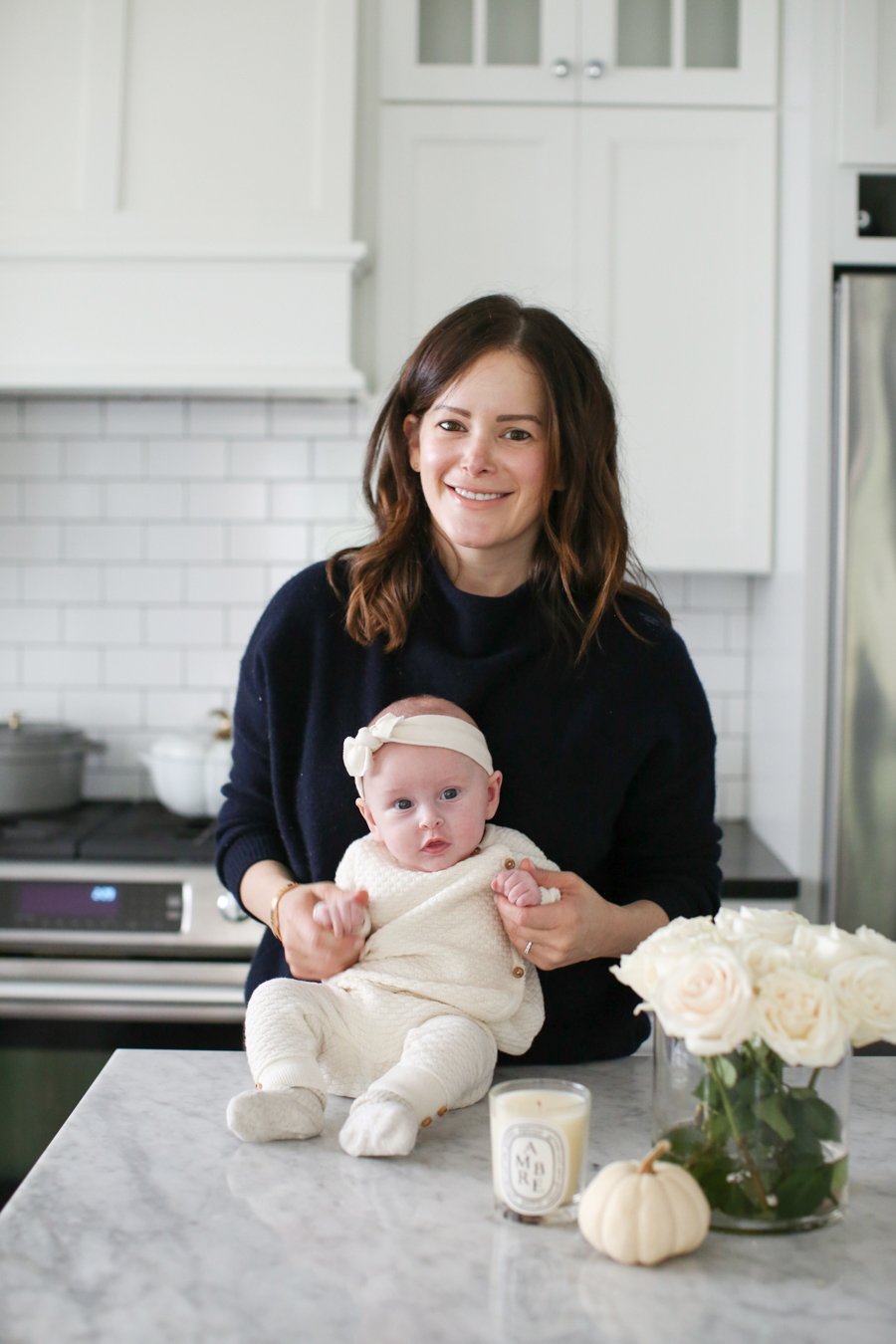 Everyday moments with my daughter
Making pancakes on Sunday morning, pizza nights, summer movie nights in the backyard, and lots of cooking and baking. I can see us hanging out in the kitchen after school – I'll prepare a snack for her while she tells me about her day.
Supporting Her No Matter What.
Every day, I tell Margot she's smart and a good friend to everyone. I didn't have a lot of emotional support growing up, so it's especially important to me that I am always, always there for Margot. I want to instill in her that she can achieve her goals, and I want to help her figure out who she is and what she's passionate about. More than anything, I want her to be kind. I've said this before but it has to be said again. If she's the girl who sees the new kid and invites them to sit with her, I'll know I've done a good job. I love watching her take in the world and am so excited to see who she'll become. It is seriously an honor that I get to be the one (Conor too, of course) to help guide her through life.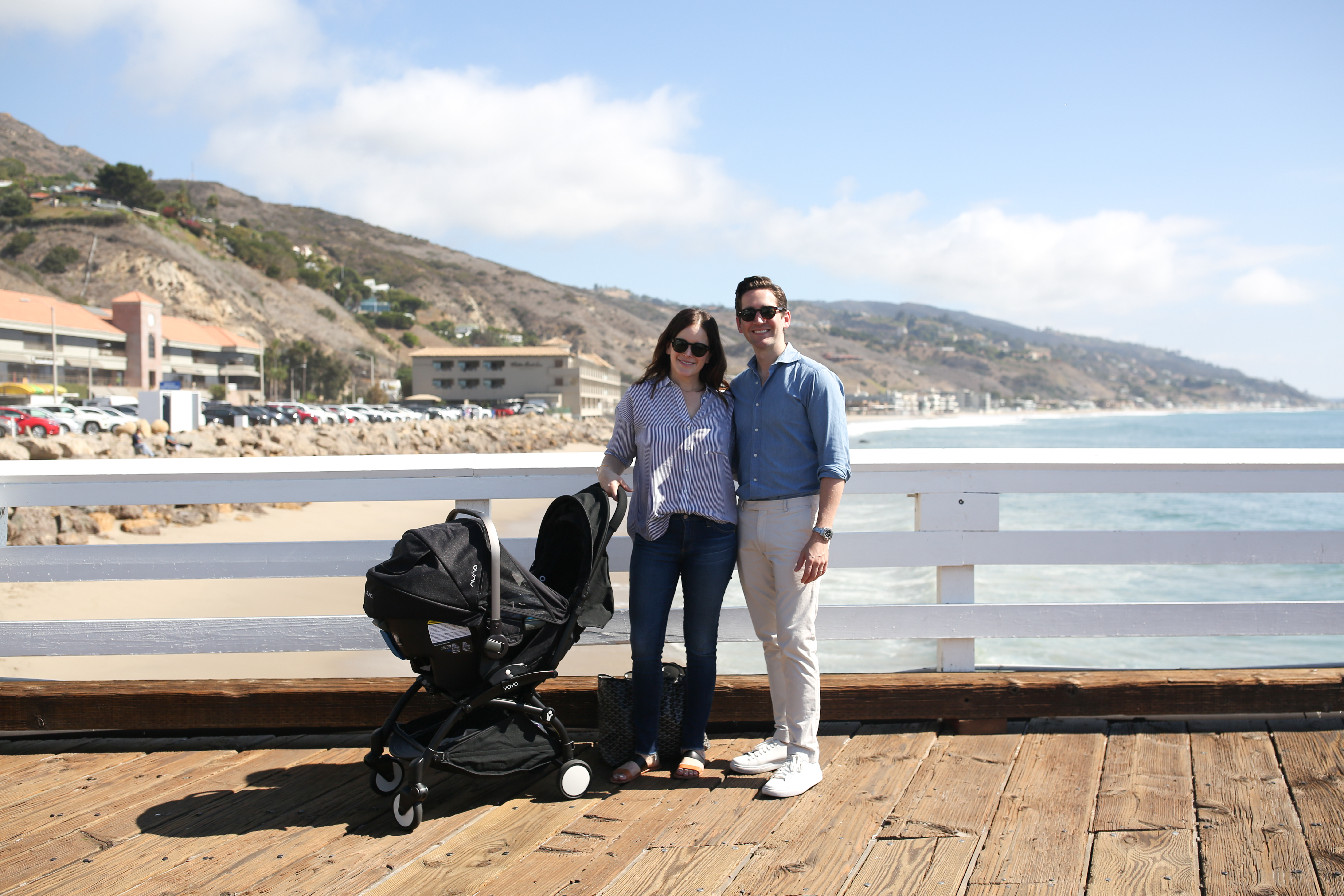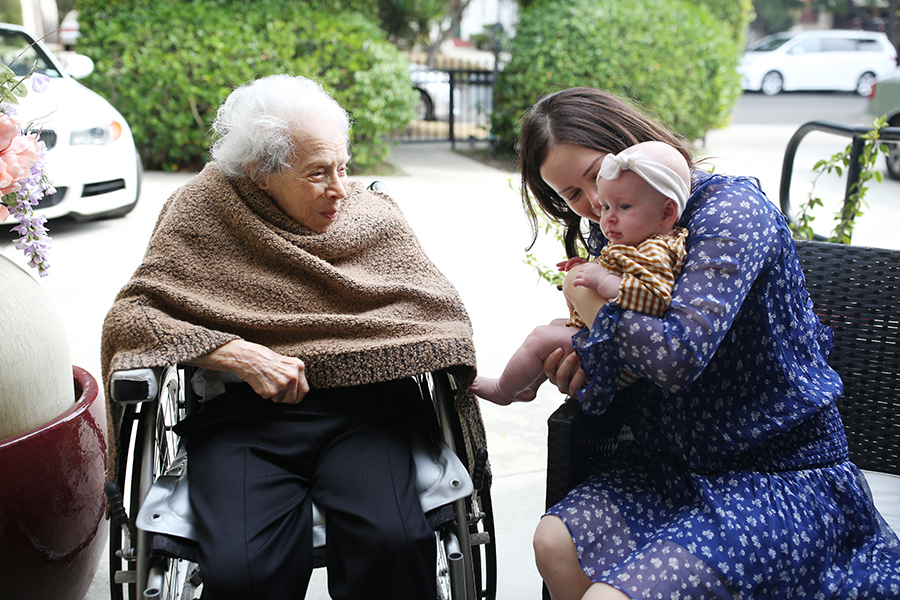 Seeing the World Together.
I didn't grow up traveling. We took a few trips to Yosemite and went to Mexico twice. I'm grateful for the experiences I had, but always dreamed of seeing more of the world. Part of me is glad I didn't really travel until my 30s because I have such an appreciation for it now. In 2010, I visited NYC for the first time and in 2013, a month after turning 31, I traveled to Paris, London, and Rome. Wanderlust hit me hard on that trip, and I made it back to Europe a few time since, and even got married in Paris last year.
We took Margot on her first flight to Los Angeles and it wasn't easy, but it was so worth it. She was able to meet my 100-year-old great aunt Rose and her namesake. A moment I'll never forget. More than anything, I can't wait to show her the world.