The French Fashion and Beauty Brands You Can Shop in the US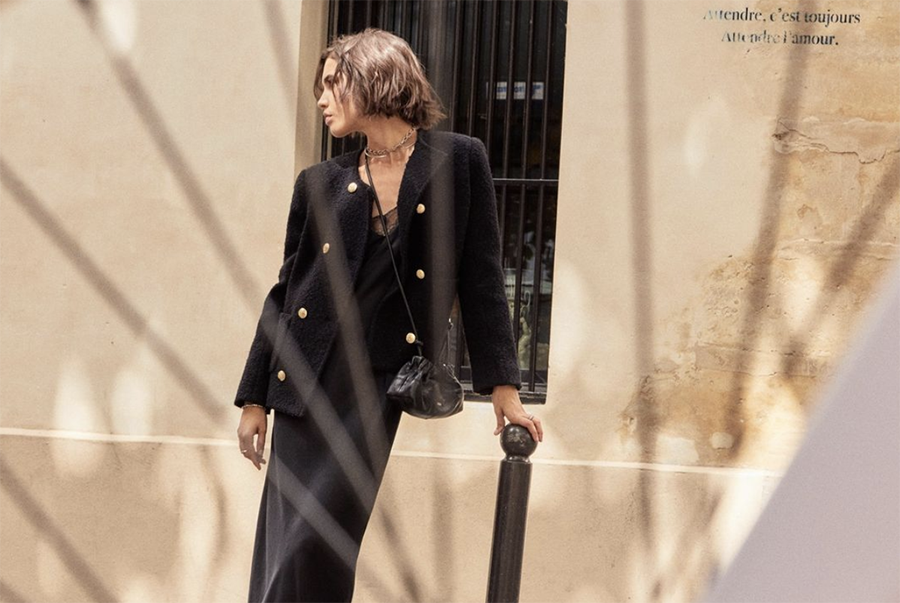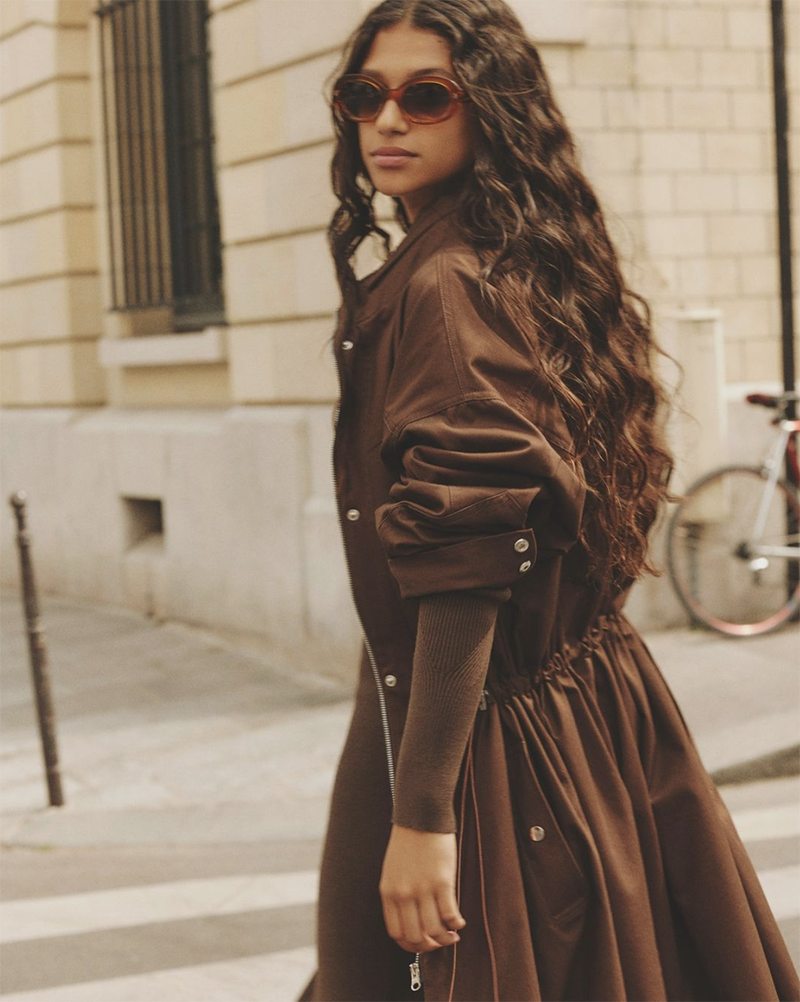 Whenever you think of French fashion, you might think of timeless pieces that feel effortlessly chic. Or luxury fashion brands like Louis Vuitton, Yves Saint Laurent, Celine, Christian Dior. These haute couture brands are beautiful, but aren't something most of us wear every day. You might invest in a great pair of Chanel ballet flats or a YSL clutch, but chances are, you're not wearing couture beyond that. So today, I want to focus on the Parisian brands that are a bit more practical and affordable.
In recent years, everyday French brands have become increasingly popular in the US. These brands are a bit more budget-friendly, and ideal for everyday wear. French women always look so put together – so effortlessly chic. There is something about French style that resonates with my personal style. Not because I dress like the women of Paris, but because my style is pretty timeless in the sense that I tend to be drawn to classic pieces. Most of these brands make pieces that you'll love year-after-year.
The French Fashion and Beauty Brands You Can Shop in the US
It's no secret that I love France – the strong focus on fashion and design – it's one of the most important places in the fashion world. From Paris fashion week to Parisian style, it is a place that is full of beauty. I want to share the best French fashion brands, and a few clean beauty brands that I love. And you can shop each of these brands here in the US. I'm going to feature some of best French clothing brands that go beyond luxury French brands. Here are my favorite French brands to shop in the US.
Sézane
I love Sézane so much that I wrote a post specifically dedicated to this iconic French brand. There is a good chance you're familiar with Sézane. The Parisian brand started by Morgane Sézalory is full of timeless pieces that are easy to wear. The contemporary designs are effortless and affordable – with most pieces in the $200 range. It's really nailed that French girl style. I should also mention that the brand offers free shipping when you spend $200 and free return shipping, so it's easy to shop.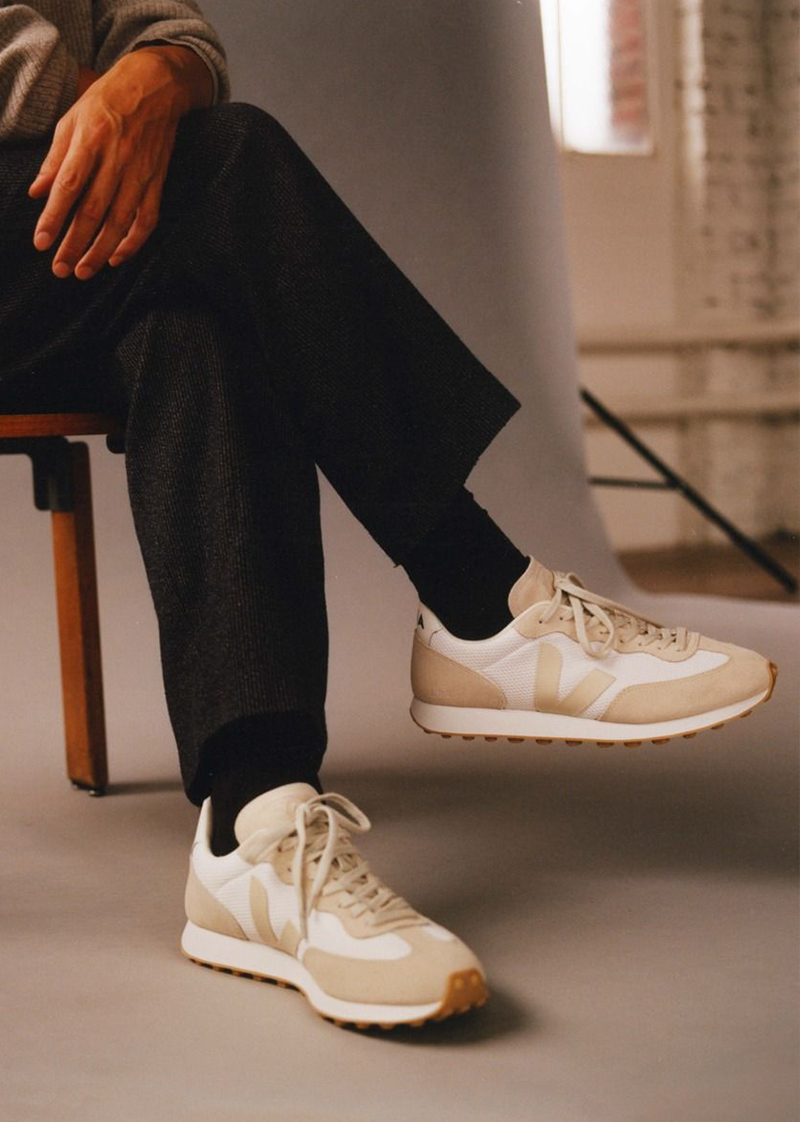 Veja
I love my Veja sneakers. When photos of Meghan Markle in Vejas made their way through the internet, the brand's instagram was overwhelmed and "broke down." Veja not only went on to become the no. 1 brand on instagram in 2018, but it's stayed one of the top shoe brands since. And for good reason. These classic white sneakers are fair trade, made of organic cotton, and are a lot more affordable than the popular (and kind of stupid) Golden Goose sneakers. I love the brand so much that I wrote a post about my esplar sneakers.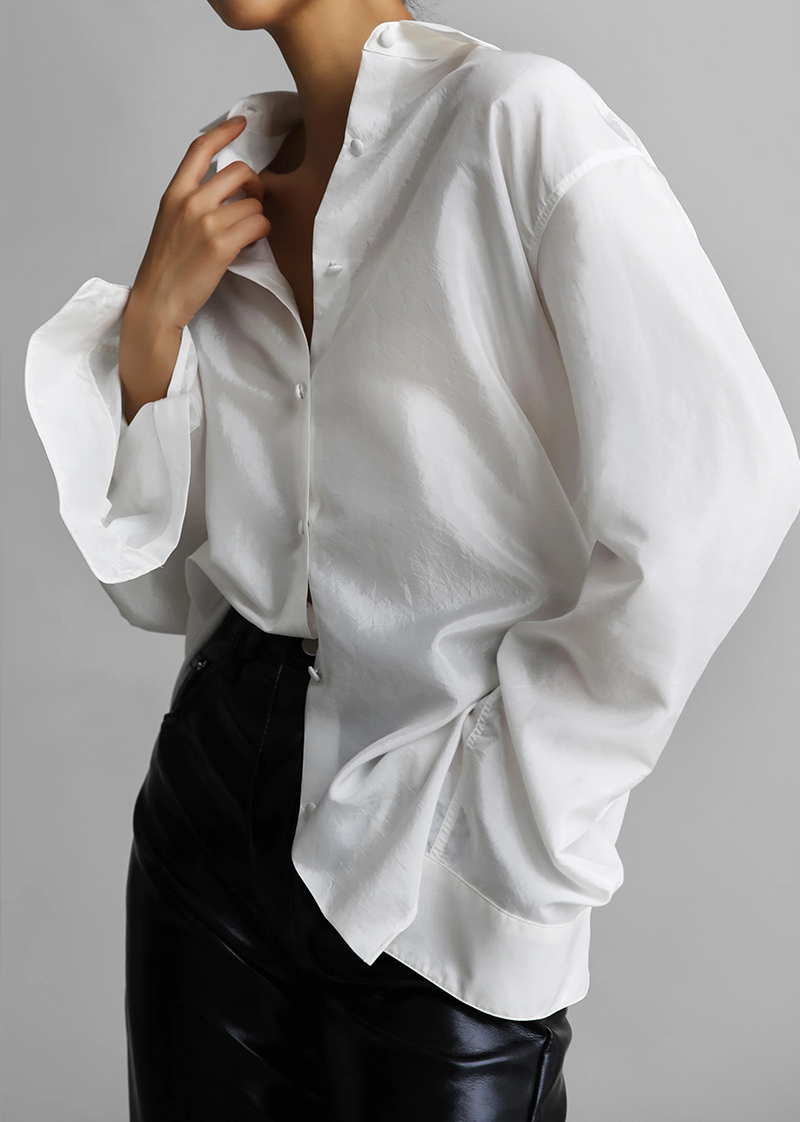 The Frankie shop
The Frankie Shop is the ultimate minimalist French brand. The brand has stores in both Paris and New York, and is full of timeless pieces that are anything but basic. Many of the pieces land in the $200-$400 range, but there are some finds under $200, too.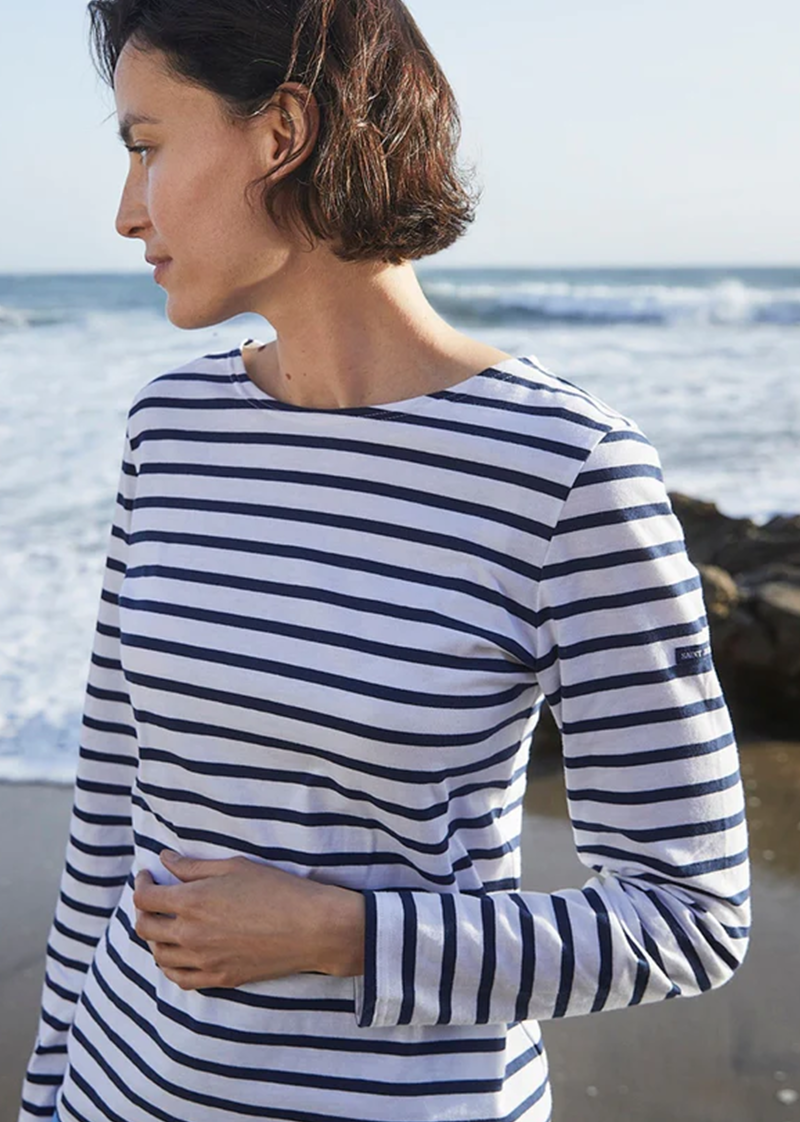 St James
If you love a classic Breton stripe, this is the brand for you. And the prices are one of the best in this post.

Sandro
This brand is chic and feminine with a twist. Many pieces are in the $300-$500 range, so it's not the most affordable, but it's a great option for special pieces. Sandro is an accessible luxury brand that's both sophisticated, chic, and a little fun, too.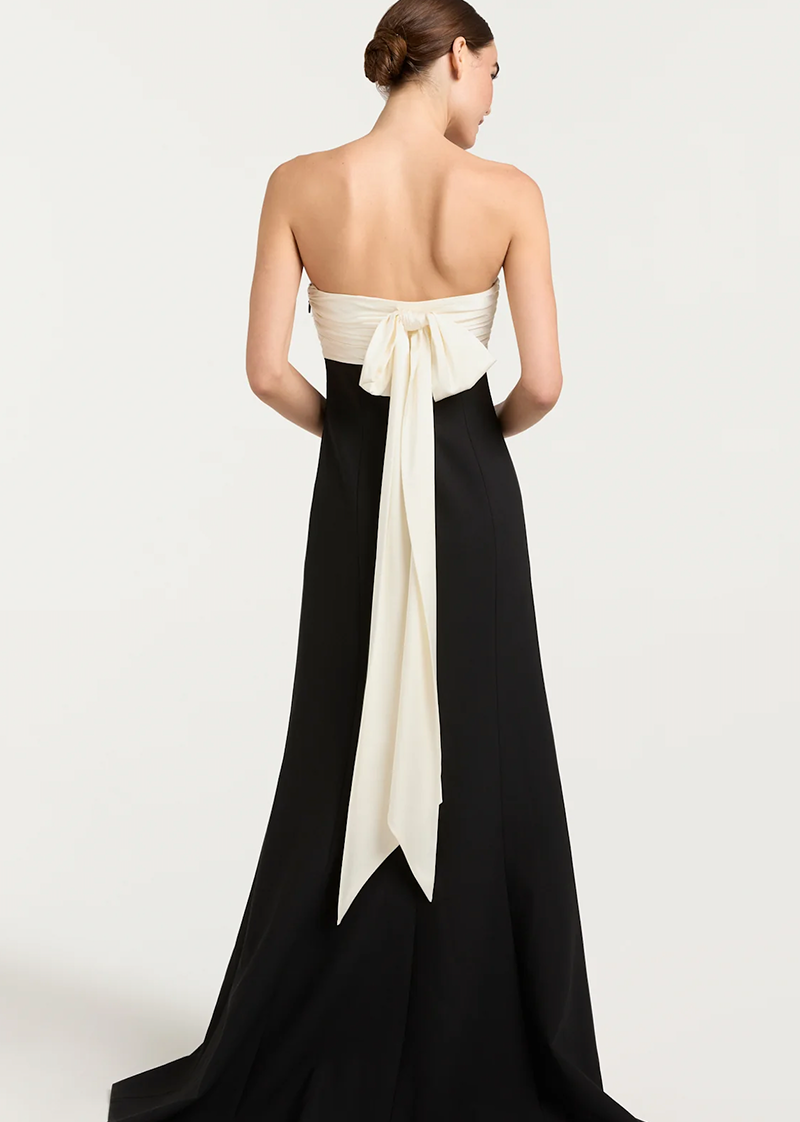 Cinque a Sept
I wrote Cinque a Sept to one of my wedding events. The little black dress I wore was so chic – I still have it and would wear it today (if it still fit). How gorgeous is this dress?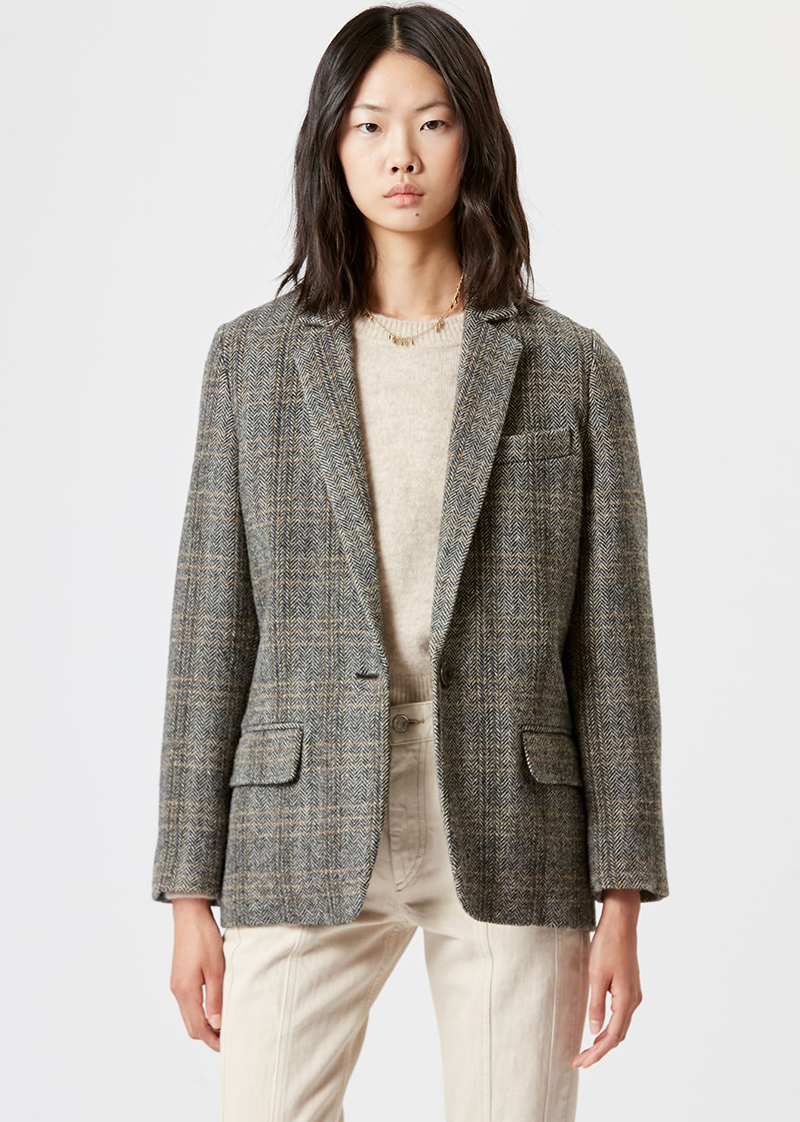 Isabel Marant Étoile
This French fashion designer is one of my favorites. And the Etoile collection is not budget-friendly, but it's friendlier than Chanel. 😉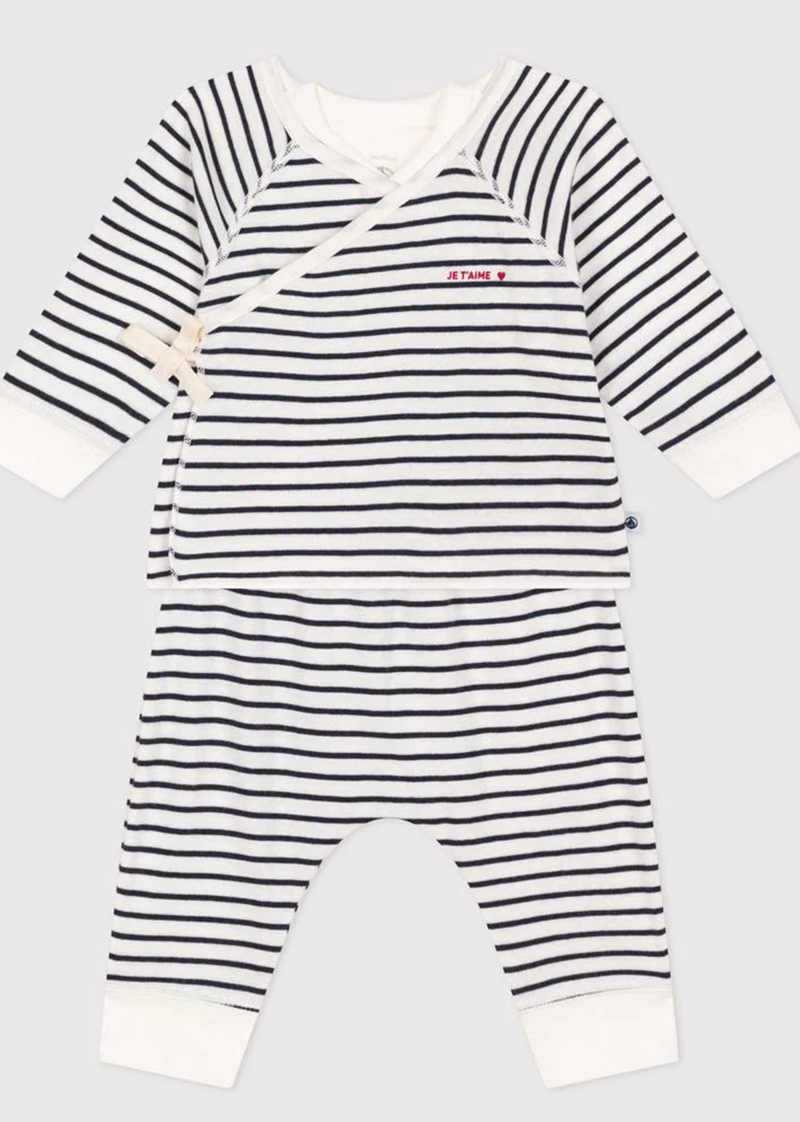 Petit Bateau
Petit Bateau makes the most beautiful outfits for children. My kids have a few pieces from the brand, from breton tops to sweaters and one pieces (for baby). This outfit is the first thing we bought for Jack before we knew if we were having a boy or girl.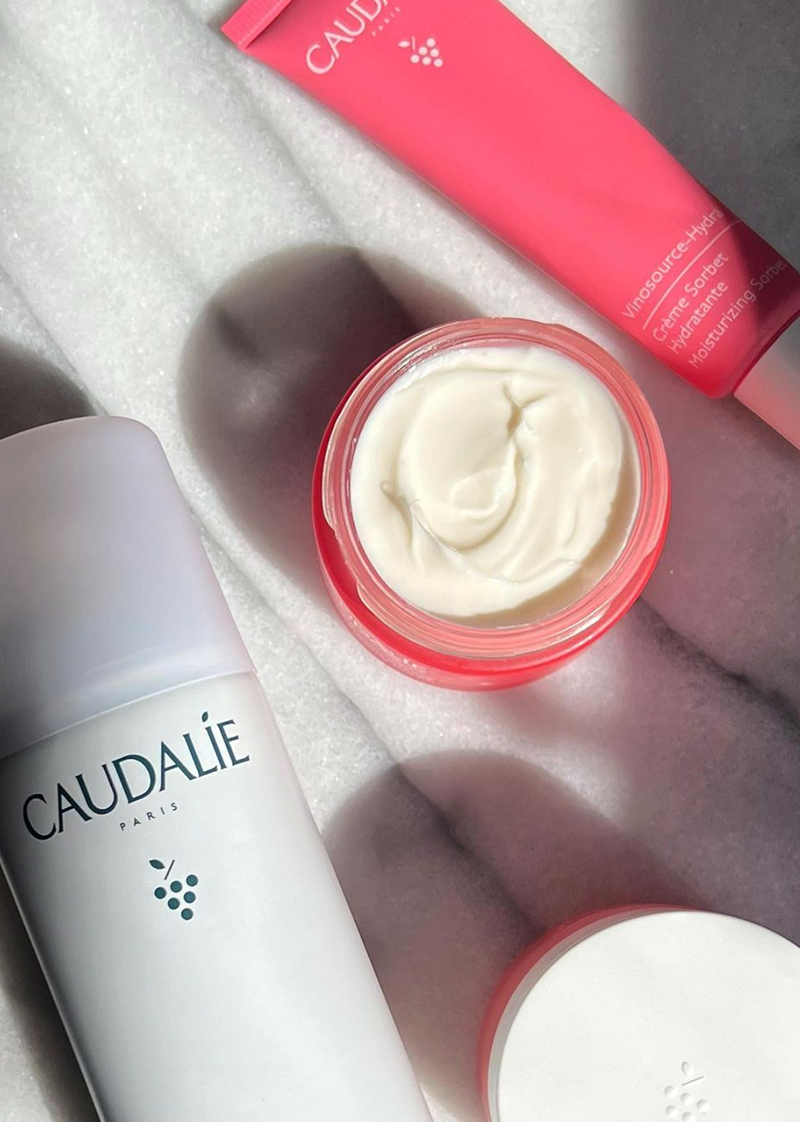 Caudalie
Caudalie is one of my favorite clean brands. The brand prioritizes natural-origin, fair trade and/or environmentally friendly ingredients in accordance and is sustainable, too. Caudalie does not use animal-derived ingredients with the exception of beehive products such as honey or beeswax.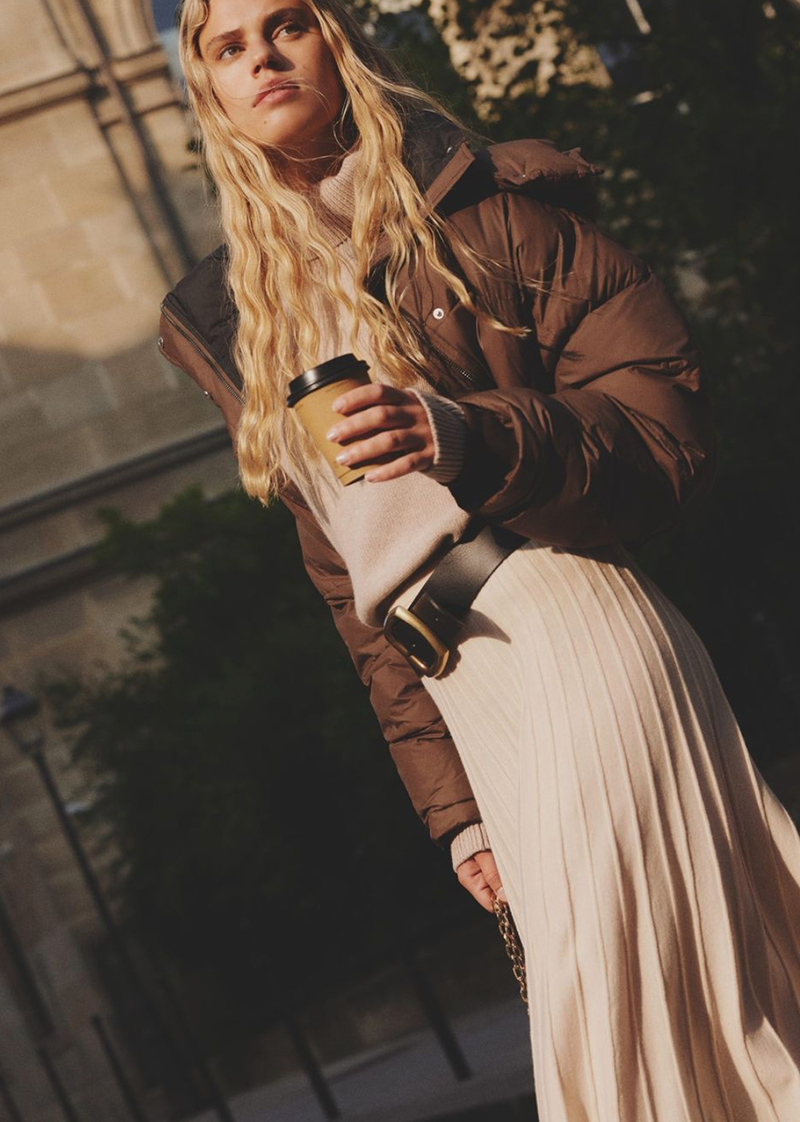 Ba&sh
Ba&sh makes easy-to-wear pieces that are on-trend but timeless. From gorgeous jackets and dresses to skirts and tops, there's something for everyone. The coats and jackets are probably my favorite, but I really do love everything. There are stores all over the world, and it's easy to shop the brand online, too.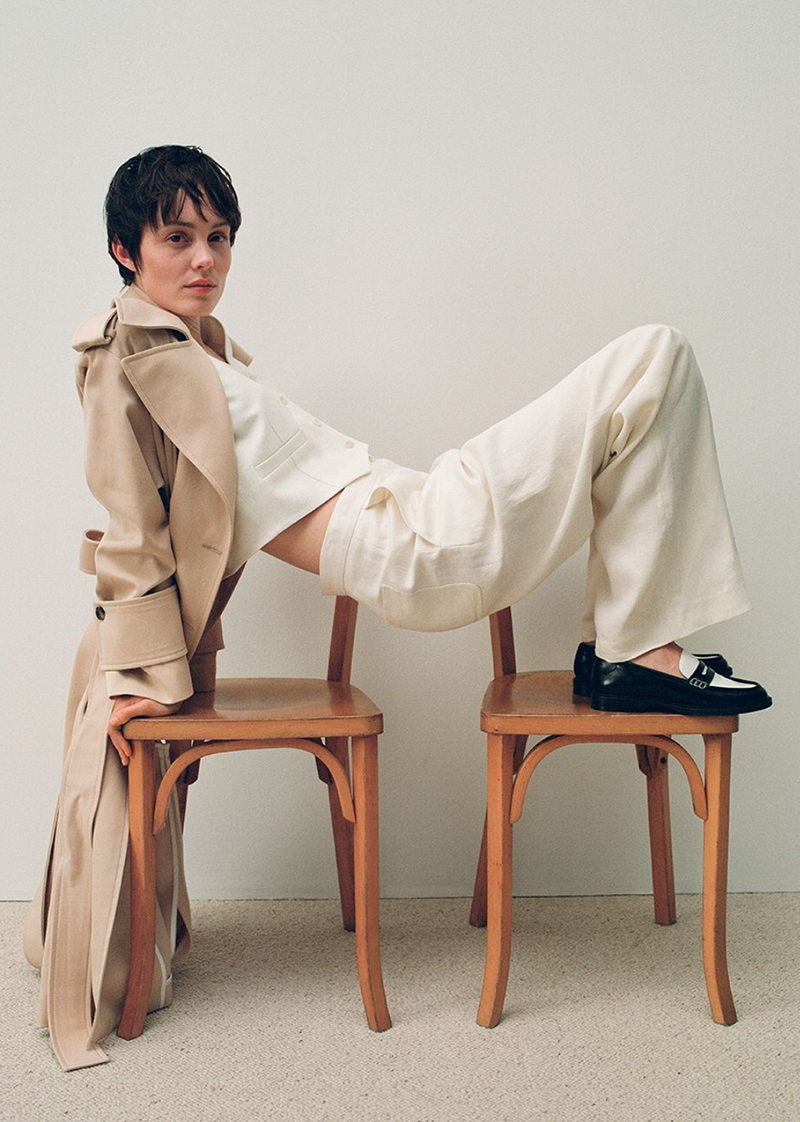 Claudie Pierlot
Claudie Pierlot is an accessible luxury brand. Get Parisian style with a little bit of an edge – it's fashion forward but still feels timeless. I know I'm overusing that word but it's such a big part of French style.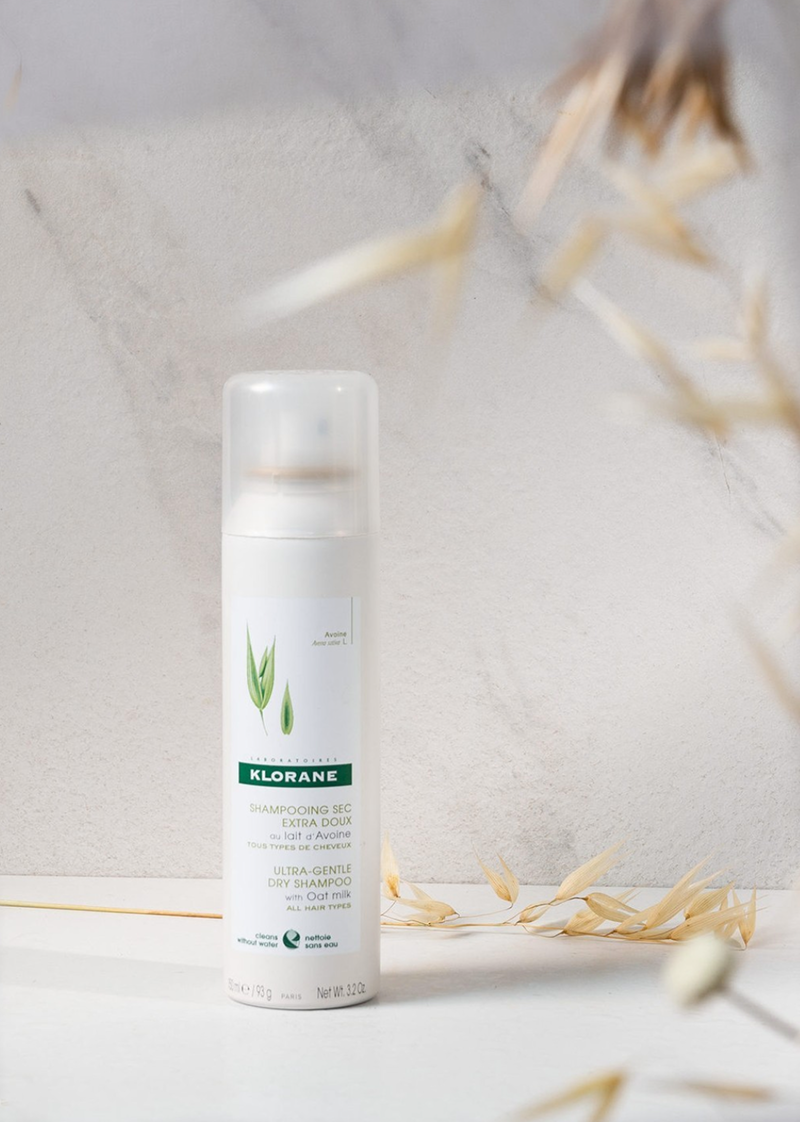 Klorane
I've been using Klorane's dry shampoo for a while now and love it.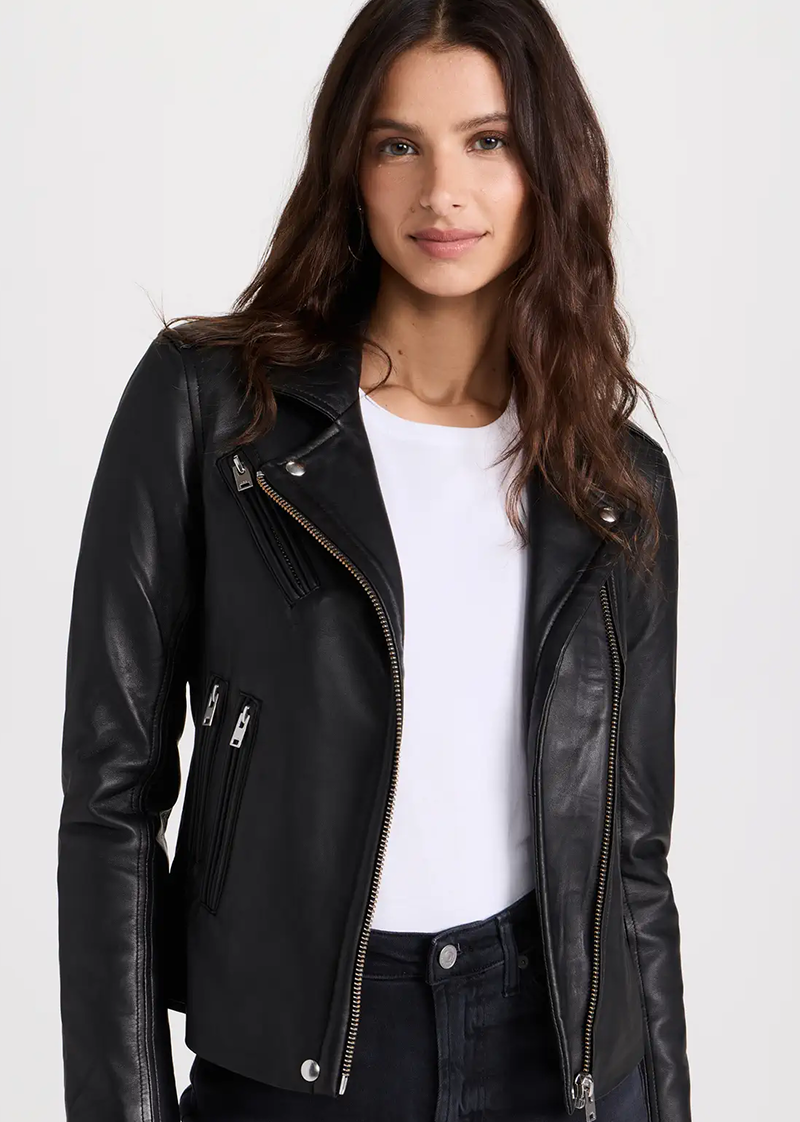 IRO
IRO is Parisian chic with an edge, the French label was founded in 2004 and makes the best leather jacket. IRO clothing and accessories bring a little bit of French Style (with an edge) to the US.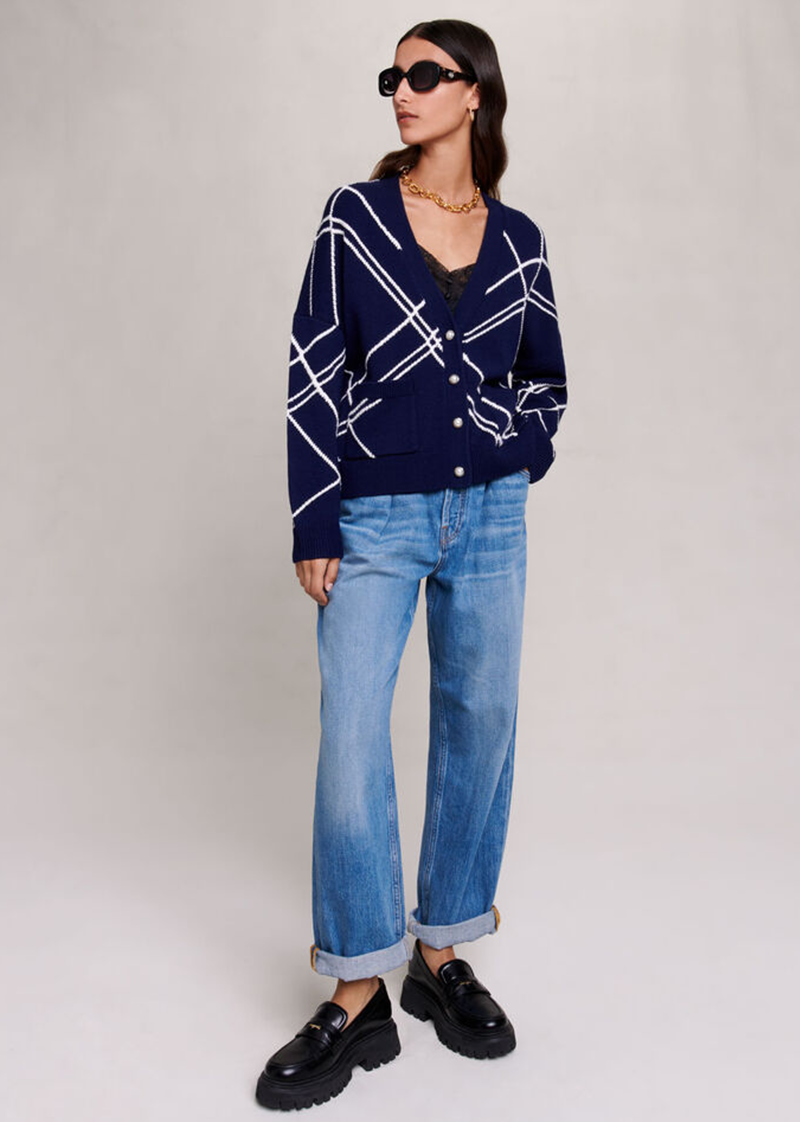 Maje
Maje is a ready to wear brand that is on the semi-affordable side. There are lots of options in the $300-$400 range, so it's not as shoppable as Sézane, but it's still a great brand. The pieces are a bit more colorful and fun, and probably a bit too fun or edgy for someone like me, but I still wanted to share the brand with you.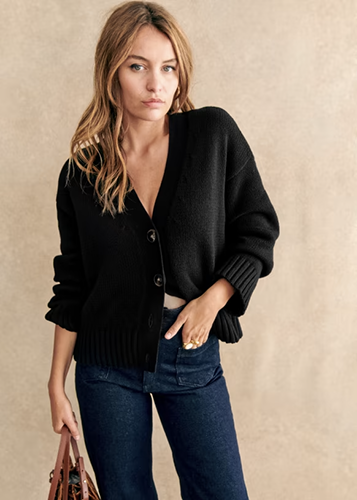 My favorite pieces from the French brand.
This post contains affiliate links. If you purchase something using my links, I may earn a small commission at no cost to you.