Summer Capsule Wardrobe Under $200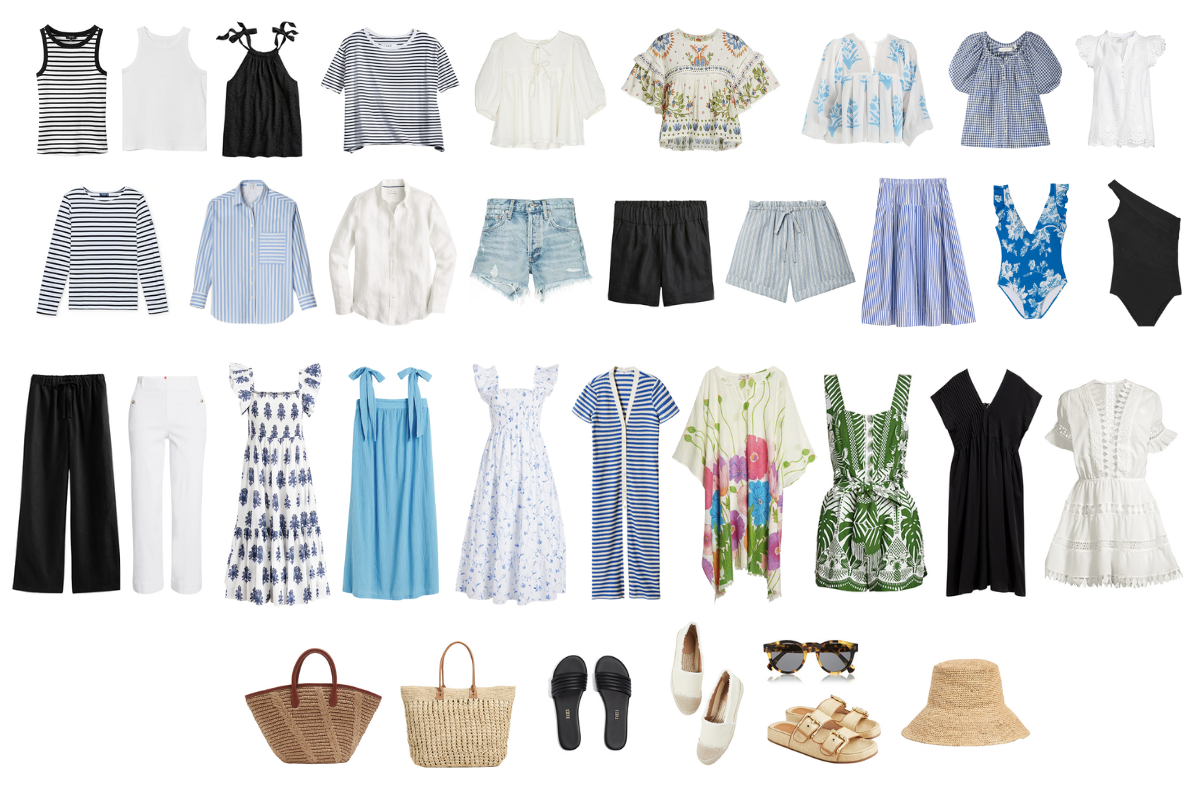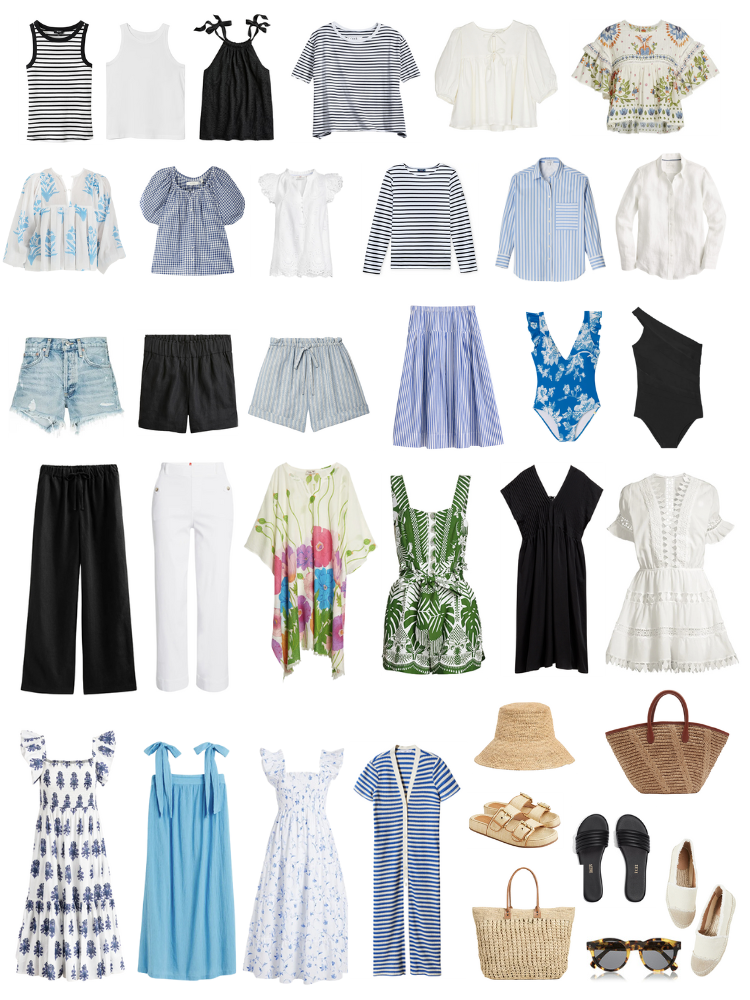 I am clearly in a summer fashion state of mind right now. Yesterday, I shared my favorites from Tuckernuck for summer and today, I am re-publishing one of the posts I do every year. Here's my 2023 summer capsule wardrobe – and everything's under $200. It's always fun to pick up a few basics for the season, and I try to choose classic pieces that I won't tire of. Trends are fun, but once you figure out your style, it's nice to stick with what you love. That said, I almost always go for neutrals with a touch of blue, but I'm feeling more color this year.
Summer Capsule Wardrobe Under $200
Most of the time, you'll find me in a summer dress. I have a handful of nap dresses since they're so light and easy to wear. I'm otherwise in my favorite denim shorts, a tank or flowy top and sandals. I love a comfortable, easy outfit that feels casual but put together. The pieces in this post work well together, and are my favorite summer fashion essentials, all under $200. See what's new in my shop.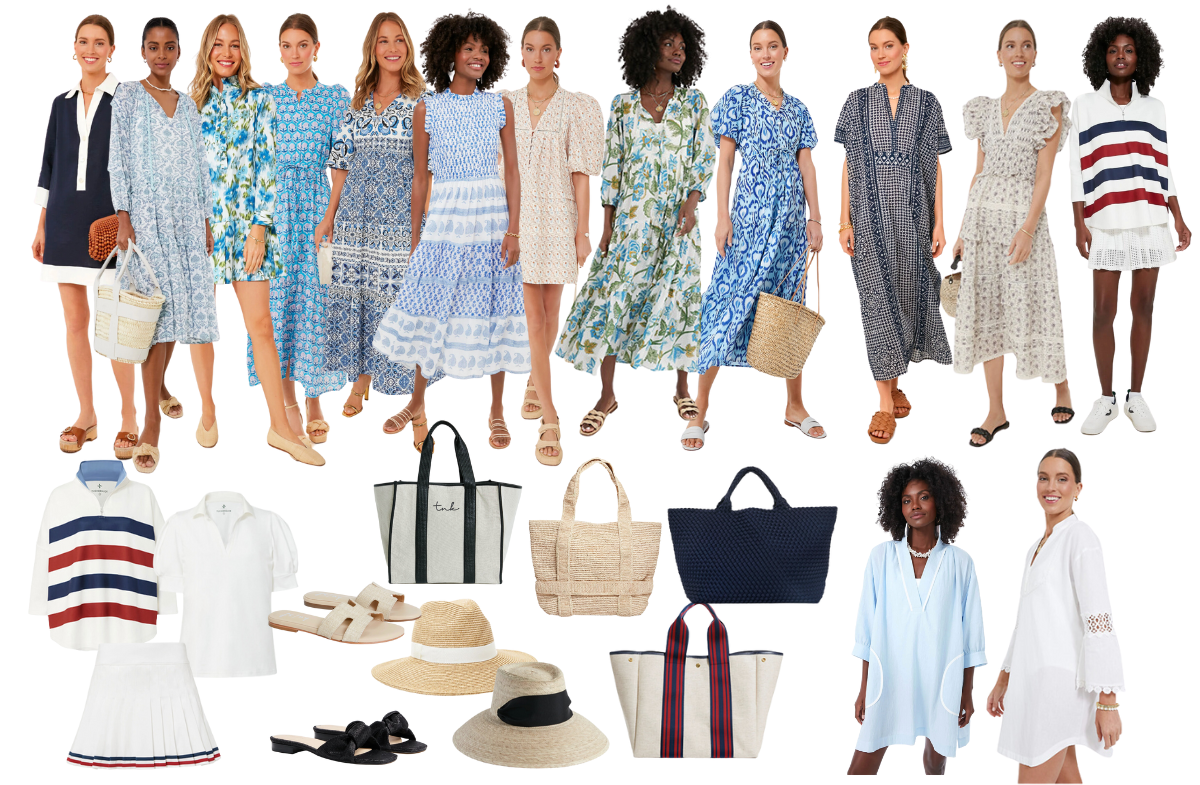 From patio lunches and the pool to tennis, I've put together a roundup of all my favorites from Tuckernuck.
For most of the year, I have summer on my mind. This holds especially true during winter. I'm so bad at cold weather and usually feel the most like myself when I'm in my summer outfits. Easy to war, flowy dresses and sandals are my vibe. Blue and white, woven pieces, white denim, stripes…ah, it's the best.
This post contains affiliate links. If you purchase something using my links, I may earn an affiliate commission at no cost to you.