My Favorite Stripe Sweaters and Tops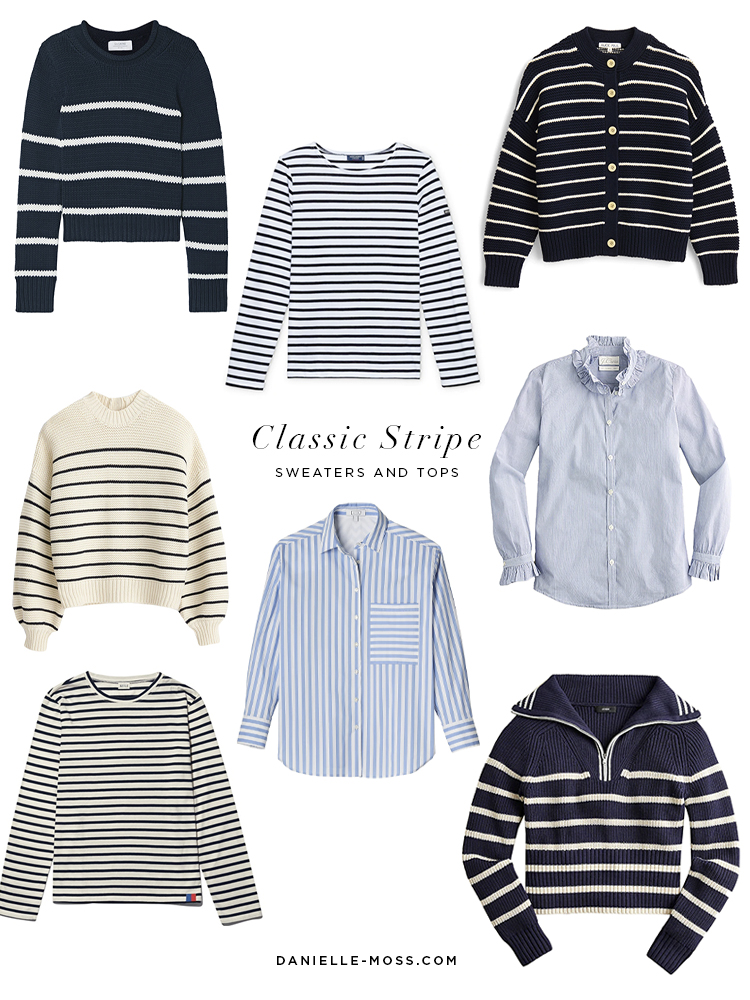 My Favorite Stripe Sweaters and Tops
There are few things more timeless and effortlessly chic than a classic stripe top. The Breton stripe was the uniform of the French navy back in the 1800s, and has been worn by fashion icons like Audrey Hepburn, Jackie O, and Bridgette Bardot. I love a good French stripe. You can dress it up or down, from working at home to dining and travel – it's just so…chic. Pair a striped top with straight leg jeans or a classic look, or boyfriend jeans for something a little more casual and trendy.
My Favorite Stripe Sweaters and Tops
From classic trousers and white jeans to denim shorts or cigarette pants, a stripe top is one of the most versatile pieces you'll ever own. I'm going to share a few favorite Breton stripe tops along with some updated versions that still feel just as chic. I love a chunky striped sweater, and when I don't know what to wear, a striped button down with some jeans and flats always does the trick.
My Favorite Stripe Shirts and Sweaters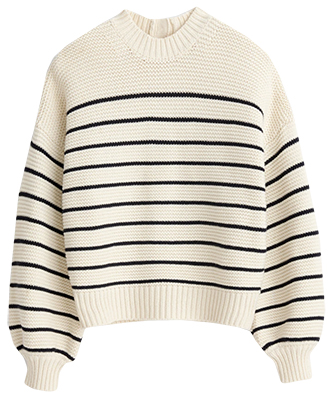 Alex Mill
This is one of my favorite and most versatile sweaters. It has buttons on the back so can be worn as a cardigan, or button-back sweater. It's a little oversized, so do not size up.
Shop now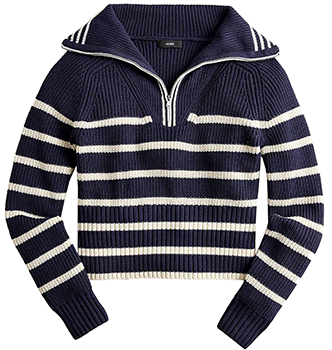 J. Crew
I do not own this sweater, but it's almost identical to a $300 la ligne sweater (that sold out).
Shop now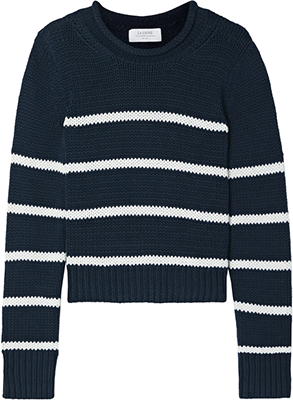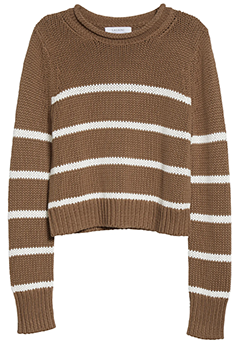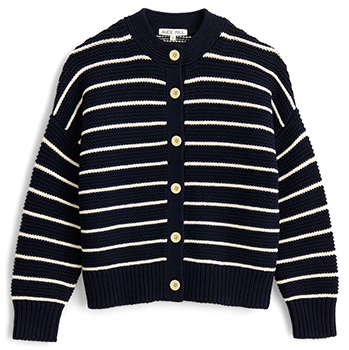 Alex Mill
If the button-back isn't your style, this cardigan is a great option.
Shop now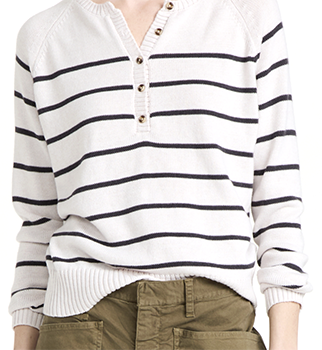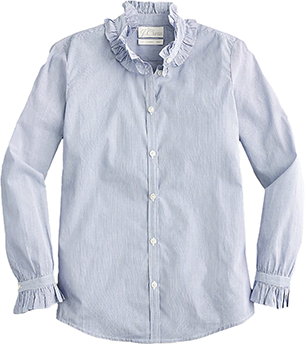 J. Crew
This is almost identical to an Alex Mill ruffle button down. Had I not snagged it before it sold out, I would have purchased this one.
Shop now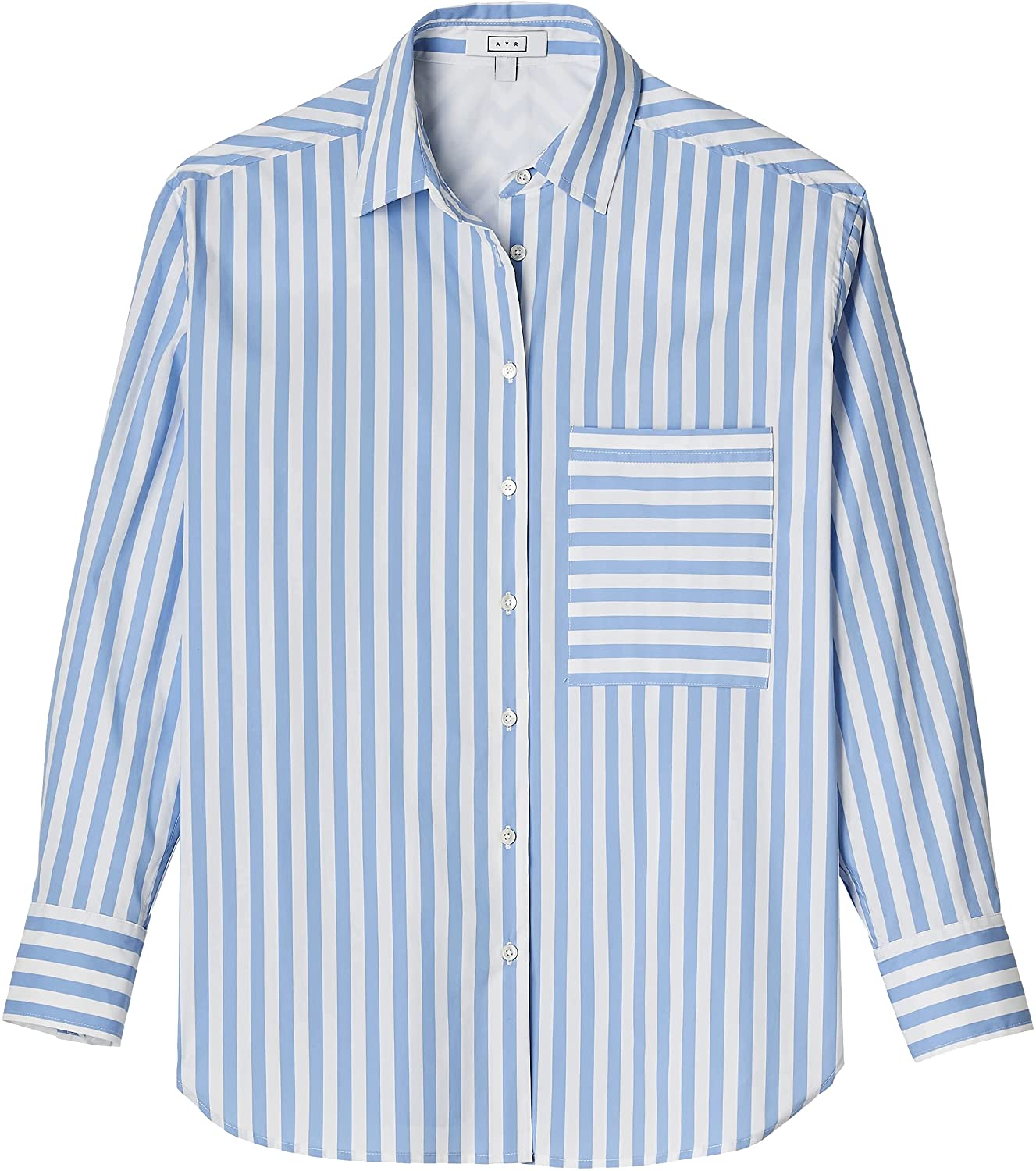 AYR
I have this shirt in white and stripe - it's perfectly oversized, so do not size up.
Shop now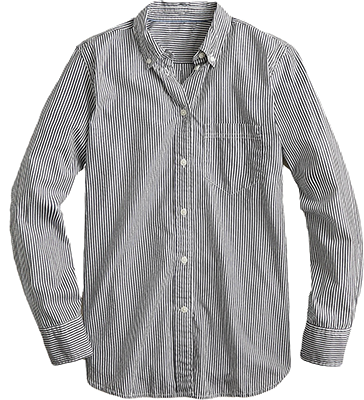 J. Crew
Another classic staple from j.crew. Love a good poplin button down.
Shop now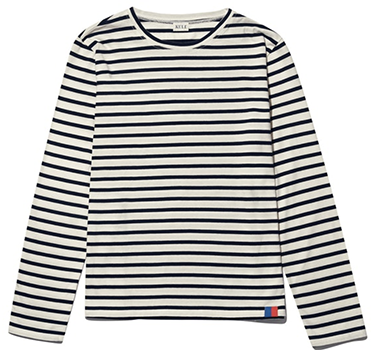 Kule
The perfect stripe long-sleeve, tee. It's very fitted so I'd recommend going up a size.
Shop now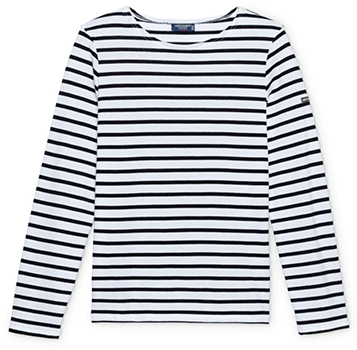 Shop the post