Travel Essentials for a Long Flight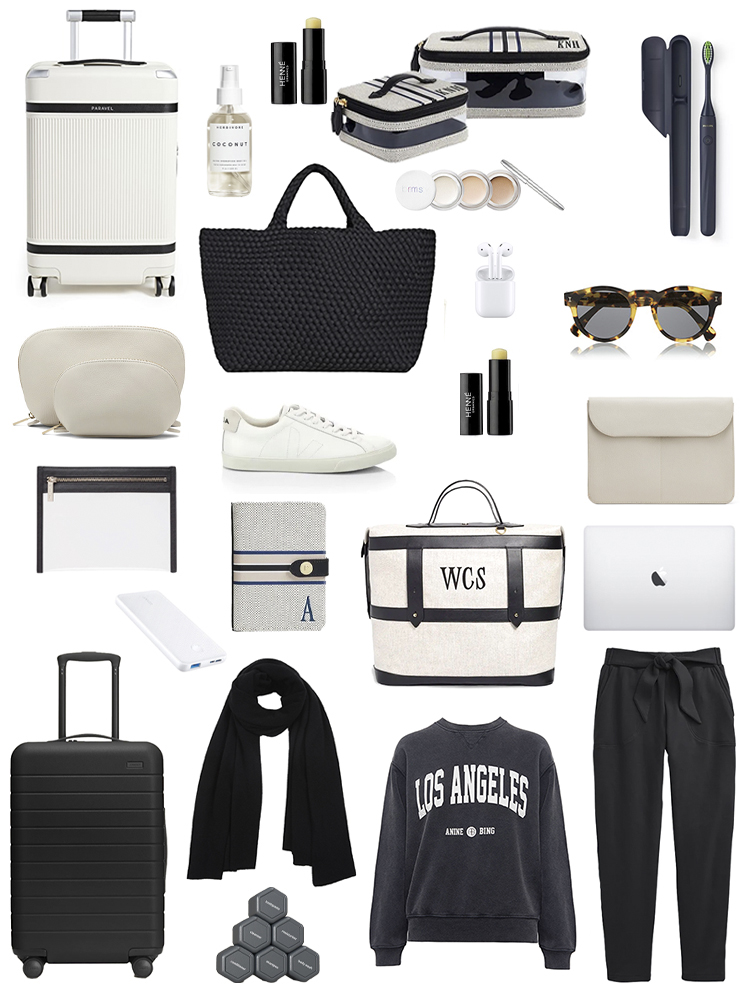 If you're going on an international trip, you're getting ready for a long flight and chances are, you're trying to put together a list of travel essentials. Spending hours in the air is a lot more enjoyable when you're comfortable and have something to do, so I want to share my (updated) ultimate packing list of the best things to bring on the plane. Here's a list of the best travel essentials that get me through a long flight.
This post was originally written years ago, but it's been one of my most popular posts to-date. For the second time, I've brought it back with a fresh new look and updated products.
Travel Essentials for a Long Flight
Long flights are rough. Depending on the amount of time spent in the car, road trips can feel even more difficult (and long) especially with kids. I'm also not really a road trip person unless I'm back in CA. It's so fun there. Most of my flying has been without kids. I've been to Europe a handful of times and South America (longest travel day of my life) and always struggle. If I'm very lucky, I'll get 2-3 hours of sleep on an international flight (terrible sleeper when flying) which still leaves hours of just sitting there. So I never bring a travel pillow, but if you can sleep on a plane, I'd recommend bringing one. It's been a few years since my last big trip, but I still know a thing or two about getting through a long flight.
I am someone who historically overpacks and overthinks outfits. And then I just wear a few simple things on a trip. I always convince myself I'll want to really get dressed and make my outfit a moment but that's just not me and I end up in jeans and a t-shirt so I'm a bit of a work in progress there. But really, you never know what you'll actually feel like wearing, right? If you're planning on traveling soon, this is the ultimate travel essentials list for long trips.
Packing for a long flight
Then there's planning for a flight, and this is where I thrive. It's where I really shine as a Virgo. I'm a planner, love a checklist, and love being good at things. Long flights are tough (and tougher with kids, but we'll talk about that another time). So this is really the best part for me – it's where I get my challenge (not moving for 8 hours) and making that 8 hours not terrible. I want to have the best travel kit with the best snacks and the coziest blanket and sweatshirt. I suppose this really applies more toward bringing all the right stuff for my kids and feeling like I have it together when really, who does? But back to me. Dry hands? I've got it. Dry lips? Don't worry! I have the lip balm. Ah, I'm too cold. Break out the sweatshirt. Bored? I've got movies.
And snacks. Did I mention the snacks?
Baggage
A spinner (carry-on on 4 wheels) is a must-have for getting through the airport. If you're carrying a laptop and lots of essentials, a crossbody is always nice. I keep my tote or duffel on top and just glide it through the airport. Keep your must-haves for travel in your tote and choose a bag with comfortable handles or one that slides onto your spinner's handle. Clear bags are a great way to store makeup, electronics, and snacks once you're up in the air.
Carry On
Remember that everyone can bring one carry on and one personal item, so it's nice to keep travel necessities in your carry-on bag. I like to include an extra pair of clothes, medication, travel insurance documents, and anything I can't live without should my checked baggage get lost. If you can squeeze one or two packing cubes with clothes in there, I'd recommend it. This will give you peace of mind should your checked luggage get lost. Make sure you have your international travel essentials like converters and anything else you can't live without.
Weekender
I like to have a weekender or duffle with me. This one is beautiful – I have it in this style and love it. It has so much space – enough for a laptop and all my essentials.
Vegan Woven Tote
This is one of my best-sellers, and is the easiest bag to carry. It's very lightweight and stretchy, so it holds a ton of stuff. I filled it with all the essentials that we'll need while we're up in the air.
Personal Item
You're going to want a duffel or travel backpack as your travel bag that will go below your seat. Keep things you'll want quick access to, and the important things you don't want to lose. Keep credit cards and important documents (and of course your phone) on you at all times. I like to keep everything that will keep me entertained – computer, iPad, and a book, too. Since I never sleep on long haul flights, I need options to keep myself busy. I love a tote for this reason – they're easy to carry and versatile, so they're great on a flight and depending on the style of the bag, function as a purse when traveling. I have two kids so I almost always use a tote bag these days.
Marie Kondo Pouches
I use these for toys, electronics, snacks, and really, anything that's in my bag. They are the easiest way to keep things organized while on the go.
Cosmetic case
I always (always) have a makeup bag or cosmetic case with essentials. Depending on where I'm going, I like an end of flight face refresh before landing, so I feel somewhat put together upon arrival. It doesn't take too much time and a small case won't take up too much room, so I like to keep this under my seat.
Clarity clutch
These keep my bag organized – I like them for snacks, documents, and cords. This has become an essential travel item for me. It's so much better than having a bunch of miscellaneous stuff floating around my bag. These are a great budget-friendly option that I own as well, and I love them for keeping things organized. Truly the easiest way to keep your bag organized. You could use any small pouch – but something like this is one of my favorite travel items for organization.
Tech carryall
Protecting your computer is a must, and this will keep it from getting scratched while it's in your bag. I love Cuyana – this case is beautiful. No, you don't need a fancy leather computer case. You could get something simple. But if you're like me and use your laptop for work and if aesthetics are important to you, why not? This sleeve is just as beautiful and a little more affordable.
Passport Holder
I suppose you don't have to have a passport case. But I prefer to protect my passport, so I'd recommend having one. It's pretty much the most important travel document you'll have with you, so why not protect it? And it's an opportunity to have a little fun.
The Best Travel Accessories
Pro tip: bring a cozy travel wrap that doubles as a blanket or pillow and an eye mask or sunglasses to get some shut-eye. And don't forget a cardigan and socks to stay warm, and comfortable shoes, too. If you find yourself getting ready for a long flight, do not forget these must-haves for your trip.
Sweatshirt
I like to dress in layers and always bring a cozy sweatshirt. I am either very hot or very cold while flying. And you never know what you're going to get while you're up in the air. I prefer a half-zip or crewneck – something soft and cozy, warm but something I won't get to hot in, either.
Comfortable pants (that look chic)
These tie waist pants look cute but are so cozy and feel like sweats. I cannot recommend them enough! I've put them on and my husband has asked why I'm so dressed up but they truly feel like sweats. They are the travel pans. There are few feelings better than landing and feeling like you're dressed all while remaining comfortable. And shocker – I tend to stick with neutral colors so everything goes together.
The best cashmere travel wrap
This is a total splurge but is one of my most worn items when it's cold. This oversized scarf and warp functions as a little blanket or even a pillow for flights. It's very oversized and so cozy – I have it in a few colors and live in these during fall and winter. The takeaway is to make sure you have extra layers in case you get cold.
Sunglasses
No, you probably don't need sunglasses on your flight. Or will you? I've had some sun shine through the windows on a plane before. But you might need them when you arrive at your destination. Never forget the sunnies.
Sneakers
You'll want a comfortable shoe – one that's easy to wear. They will ideally be easy to slip on and off when going through security. I usually wear my VEJAS (wrote a whole review on them here) when I want to feel a little more like I'm in an "outfit" but my APLs are the lightest and easiest to slip on and off.
Electronics & Entertainment
I always carry my laptop or iPad to watch movies or to work on a blog post. If you don't want to bring the extra gear, your iPhone and a charger works, too. Most international flights also have TVs with decent movie selections, so that's also a great option. I usually to like to have my computer in case I need it. If there's wifi, I'll do a little work and chat with people over my messages app – such a great way to pass the time. I tried the whole kindle thing but really prefer turning pages, so I bring a good old fashioned book with me.
Macbook Pro or iPad
I have to have one of these for entertainment on a long flight. And the thing that serves as the best distraction for me? Work. I like what I do, have some quiet, and can focus. It's the best time to write or edit photos. Unless you're traveling with kids. Then I'm just handing them toys for 8 hours straight.
Apple Airpods
I always (always!) bring headphones on any flight, no matter the flight length. If you're really into music or want to drown out everything around you, consider a pair of noise-canceling headphones. Airpods are the way to go. I think we're beyond the point of wired headphones.
Travel Charger
I love the slim design of this charger. It's one of my essential travel accessories. It's always nice to have on hand for when you're at the airport or en route to your hotel, or even out and about. I tend to rely on my phone's google maps while traveling (don't we all?) and never want it to die while I'm on the go. Airplanes now have USB ports, so be sure to have your charger cable with you.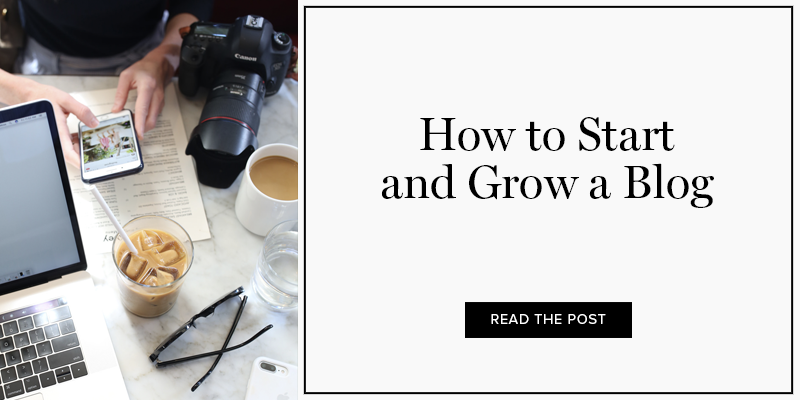 Health & Beauty
I bring my daily skincare essentials with me and prefer a refillable container with my favorite serums and oils (you can see all my favorite clean beauty products here). The gotoob travel bottles are great, so I keep the important products I'll need on-hand in my carry-on. As long as I have something to keep my hands and lips moisturized, a toothbrush for a mid (and end) of flight refresh, and some cover-up so my skin looks fresh, I'm good to go. And don't forget your reusable water bottle and healthy snacks.
Reusable water bottle
Bring a refillable or collapsible water bottle to stay hydrated while you're up in the air. A must-have for a long trip. I just carry it through security empty then fill it up, and can keep filling it up on the plane. And it's nice to have while traveling to minimize plastic waste.
Concealer
Nothing makes me feel more refreshed than a light spray of perfume, oil, and a little concealer. I get so splotchy when I'm up in the air (is it just me?) and like a refresh. Keep in mind these are things I did when I was traveling without kids. No one is getting of a plane with a 2 and 4 year old and reapplying makeup and if you are go you. But one day, I'll travel somewhere far away alone with my husband and I will apply some concealer to feel refreshed after a long flight.
Lip Balm
This is pretty obvious, but long flights will dry out your skin and lips, so keep products on hand that will help you stay moisturized. My lips get so, so dry, so I always (always!) have multiple types of lip balm on me at all times. Hand cream, too.
Body Oil
I do love hand cream, but really prefer body oil to body lotion. While I could really dive into this, I'm going to keep it short and sweet. I find body oil more hydrating. Your body produces oil and not lotion, so doesn't it make sense that we'd hydrate it with oil? That's my logic.
Clean Perfume
I love a mid or end-of-flight spritz of perfume. Be considerate and polite, and apply this in the bathroom and not while you're at your seat.
Toothbrush
I always always keep my toothbrush in my carry on so I can brush my teeth at the end of a flight. Most international flights take place overnight, so the alternative would be arriving at your destination with unbrushed teeth. You'd never not brush your teeth in the morning, so why wouldn't you brush before landing or freshen up at the airport once you land? If you haven't done this, it's a game changer after a long flight.
Travel Capsules
I haven't actually purchased these capsules, but am tempted to do so. They look pretty great, and I've heard good things about them. And anything that comes with a label and makes things more organized is my favorite. They seem pretty and functional and what a great way to travel with my favorite face serum? How else am I traveling with my favorite face serum? Ok, I'm placing an order.
This post contains affiliate links. If you purchase something using my links, I may earn a small commission at no cost to you.
Shop the post