How to Care for an Indoor Olive Tree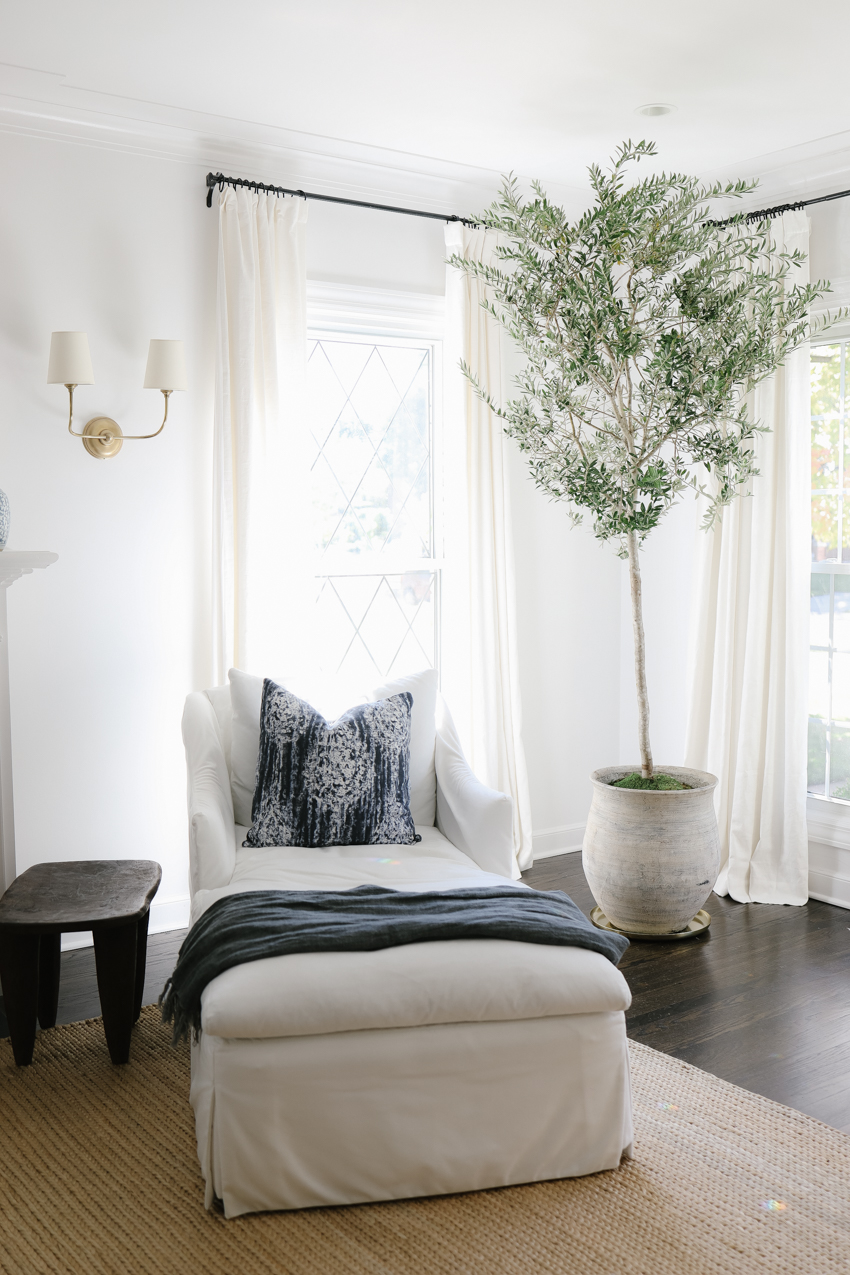 I've always dreamed of having an indoor olive tree but didn't know how to make it happen. Where does one even find an olive tree? Can they even be indoor plants? I know that they need a lot of sun which Chicago doesn't have half the year, and historically, plants never do well in my care. I was lucky enough to come across Vagabond in Western Springs, and they ordered the most beautiful tree. We chose an Arbequina olive tree for our living room. And they told me everything we all need to know about keeping an olive tree alive, too. Here's how to care for an indoor olive tree. If you struggle to keep plants alive, here are some faux options. I've included a few below, too.
How to Care for an Indoor Olive Tree
My fiddle leaf fig has a new home in our office/sunroom, and I can't get over how much brighter and lighter this little corner of our living room feels. I should add that fig trees are much easier to care for than olive trees. You can see our room with a fig tree here. But our olive tree is beautiful – her pale green color is the perfect muted green – no wonder they're such a popular choice among design enthusiasts. And really, what's not to love about olive trees? I actually don't enjoy olives but love olive oil, and it is one of the most beautiful fruit trees that exists. If not the most beautiful. Such an attractive option for your home, but they are very temperamental. Not the best choice for Chicago, but I was determined to make it work. I'm about to make these sound hard to care for, and believe me – they are, but if you properly care for and maintain your olive tree, it will thrive indoors.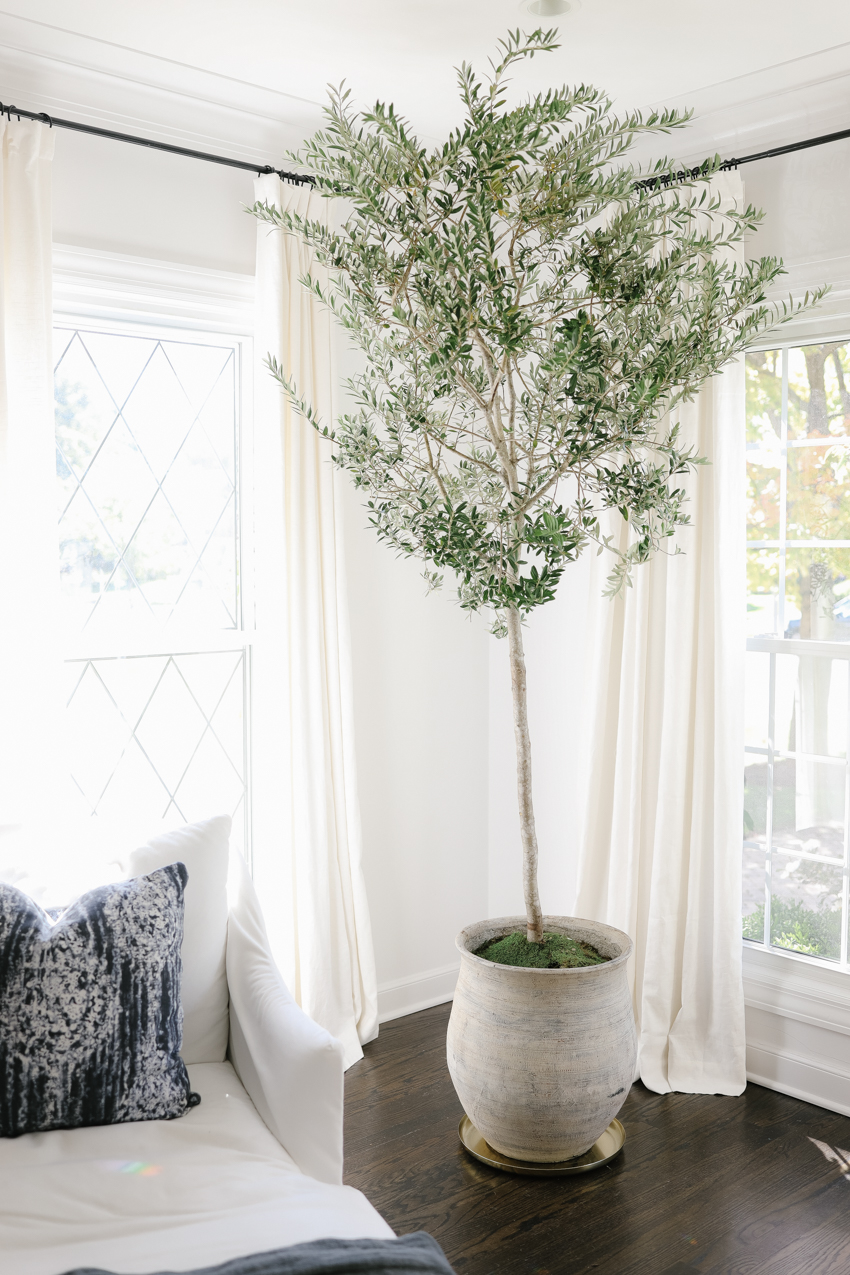 How to Care for an Indoor Olive Tree
You cannot beat the beauty of an olive tree – there's a reason they are so popular. But olive tree care is complex and struggling with keeping a tree alive is a common issue. Olive trees can grow in the United States, but rely on specific soil types, do best as an outdoor plant, and cannot survive in cold temperatures. Real olive trees are really hard to take care of. Their cold tolerance is zero, and they don't do well in partial sun, either. They are light and airy, and beautiful in small spaces.
Olive tree temperature tolerance and light
Olive trees need at least six hours of sunlight each day. Since they need so much sunlight, a sunny, south-facing window is ideal. Slow-draining soil is ideal. The right soil makes a difference. A grow light can help give the tree a little extra sunshine during darker winter months. I did not want to commit to a grow light, but your olive tree will not thrive without much sun. Trust me. They are suited to drier air found in most homes – misting is not usually required. Make sure there are drainage holes to drain excess water. Young olive trees take time to bloom into mature trees, and they will grow olive fruit, too.
Winter was hard on Diane (a common issue, but we brought her into our yard once it warmed up she (quite literally) bloomed in the full sun. The good news is there was new growth, and she thrived! If your tree is struggling, give it some time outside during warmer months. Fresh air and natural sunlight will do wonders for it. Since olive trees only live in warm climates, an indoor olive tree seemed like the best option.
Can I plant an olive tree indoors?
Yes! But there are some basic guidelines to follow and it will take a lot of hard work to keep your olive tree alive. Add an inch or two of styrofoam, gravel, or any other kind of filler on the bottom of the pot to keep the soil well-drained. Allow the top inch of soil in the pot to try out in between waterings. The pot size should be large enough to accommodate a growing tree.
Place the tree in the hole. Add one inch of soil on top of the root ball while building up the grade with original soil.
Potted trees will need to be watered more often than trees planted in the ground. We are using 4 cups of water once a week, but be sure not to give it too much water.
Fertilize twice a year, using a small amount of any slow-release fertilizer.
You may want to repot as it grows – move up one container size each year if necessary.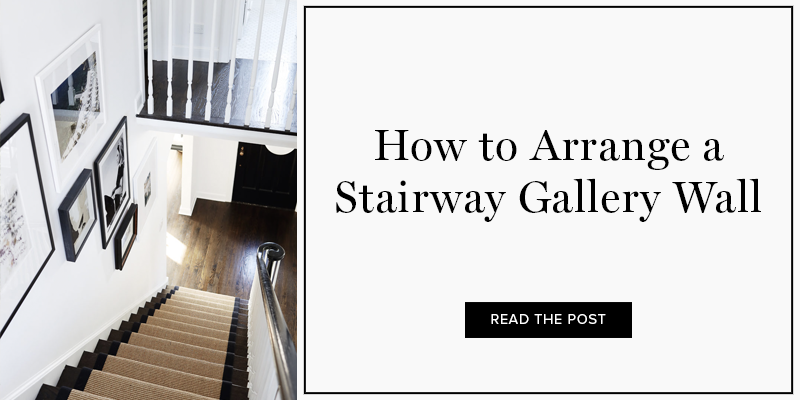 When should I plant an indoor olive tree?
Early spring and summer are the best times to plant an indoor olive tree. Since olive trees need full sun and almost 6+ hours direct sunlight to survive, winter is not ideal. The olive tree should be in front of an east or south-facing window. Humidity should be low – the room should be dry. Dawrf olive trees only grow as tall as 6 feet, so if you don't have high ceilings or space for a 10′ tree, consider dwarf olive trees.
What does an indoor olive tree need?
Pruning the potted tree more than once a year may be necessary to keep the tree within its space constraints. Removing the growing tips will promote growth, removing branches will provide more space. Olive trees can be grown indoors, but can only last indoors for 8-9 years. It is not likely that olives will grow on an indoor olive tree.
Keep an eye out for sap-sucking insects!
Where to buy a real olive tree
You can try your local garden centers, or place an order online. This site has some great olive tree varieties. Now that you've learned how much care they need, this might not be for you, but i have what might be a great choice below.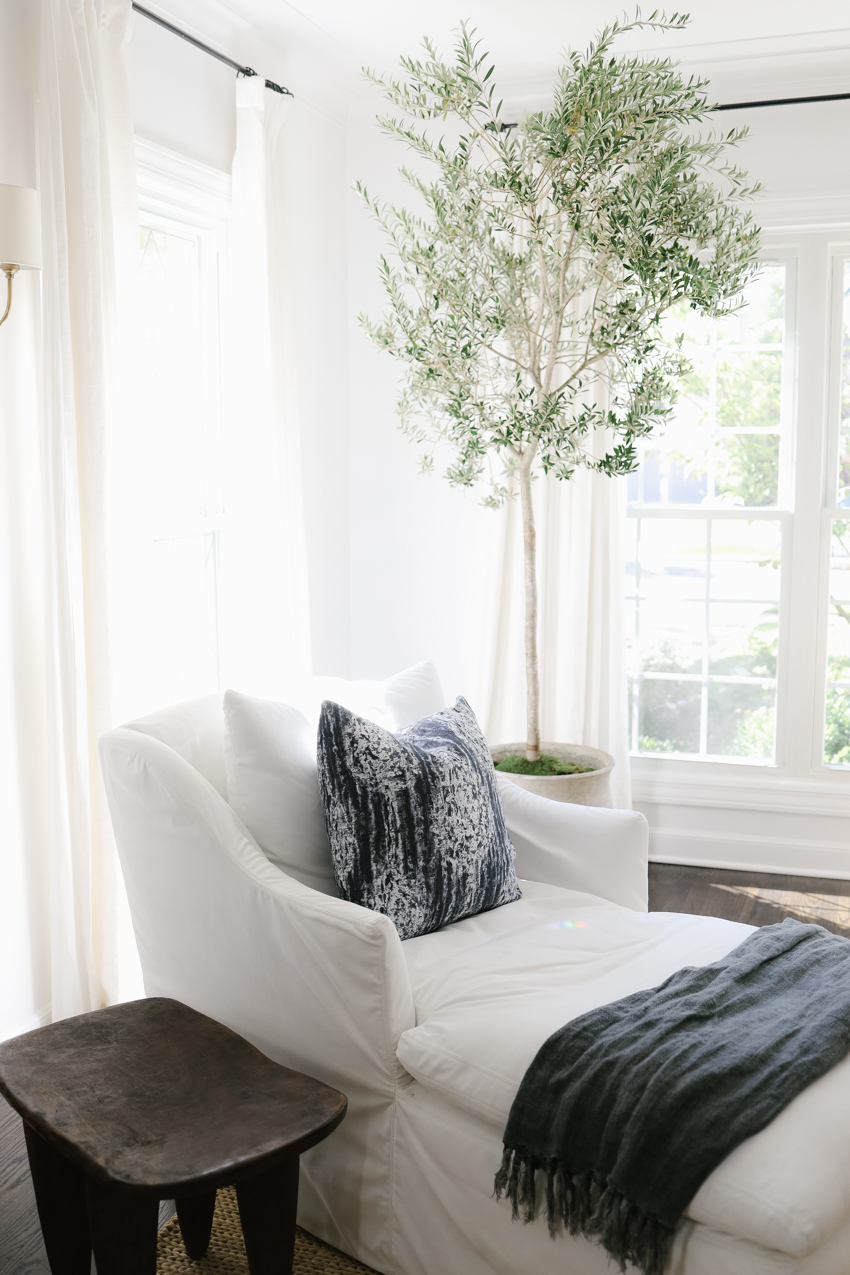 Indoor Artificial Olive Trees
If you love the look of an olive tree but are missing year-round sunlight or just don't want to try to keep one alive, there are some great faux olive tree options. Faux olive trees are a good option for those of you who love the look of a beautiful tree but need easy.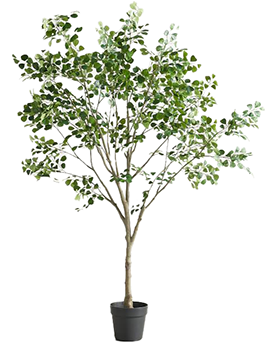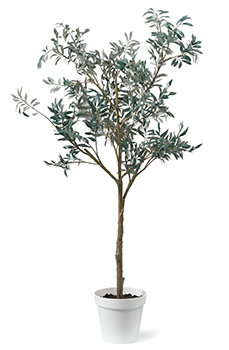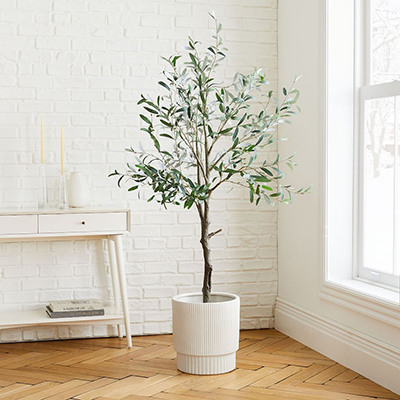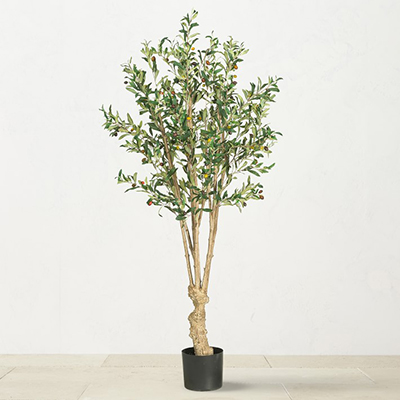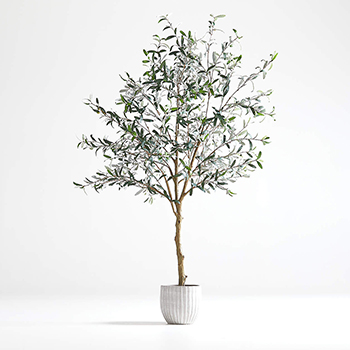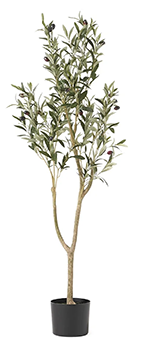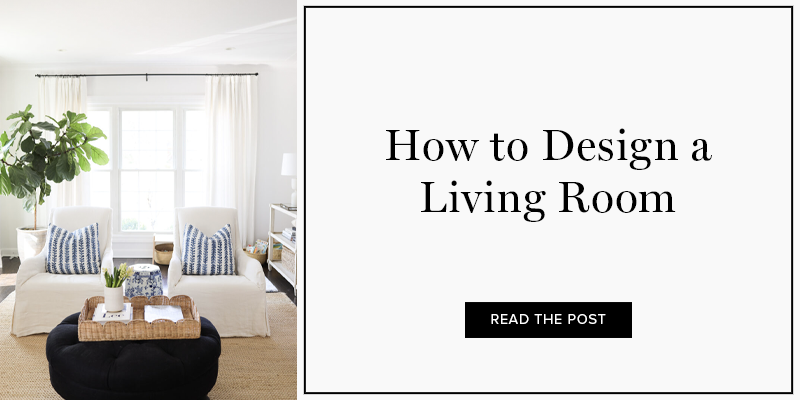 Both my planter and olive tree were gifted from Vagabond in Western Springs, IL. Thank you to Vagabond for sharing information on how to care for an indoor olive tree. All opinions are my own.
This post contains affiliate links. If you purchase something using my links, I may earn a small commission at no cost to you.