The Best Furniture and Decor at Pottery Barn
I am often asked where to start when decorating a room. When you walk into a home furnishings store like Pottery Barn and aren't exactly sure of what you want, narrowing it down to the right piece is a challenge. I recommend starting with inspiration and a piece that inspires …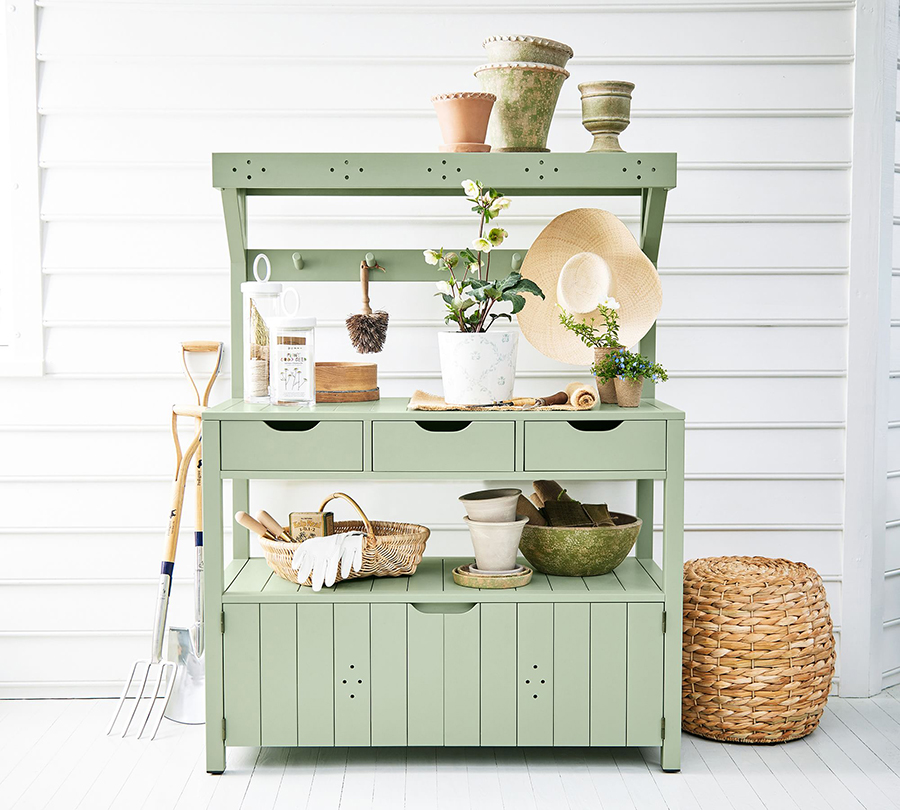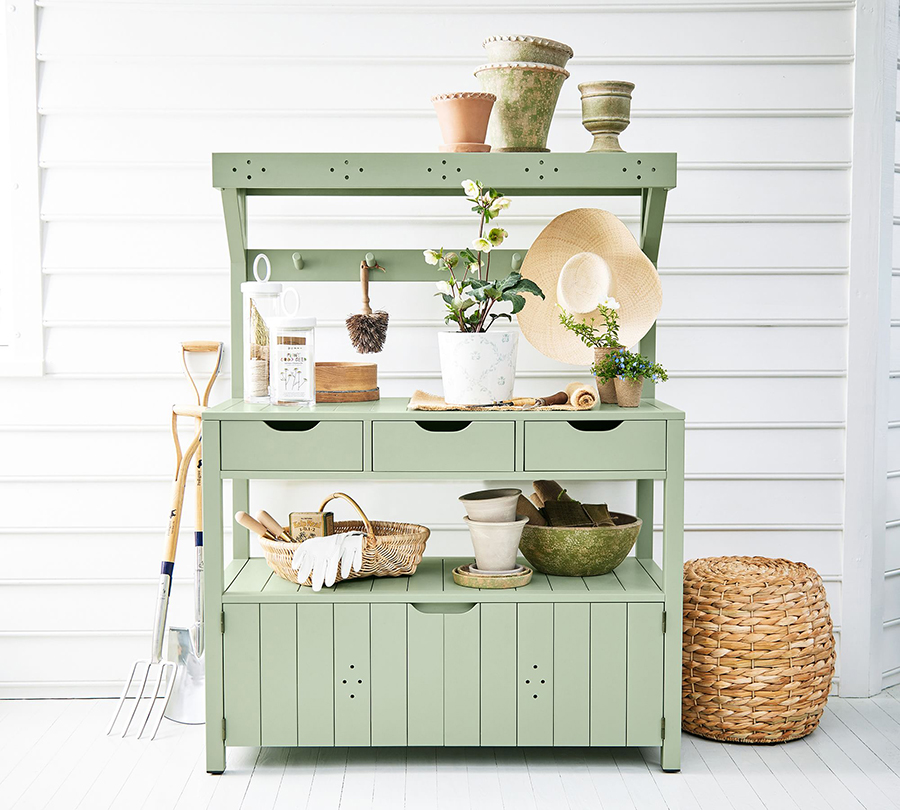 I am often asked where to start when decorating a room. When you walk into a home furnishings store like Pottery Barn and aren't exactly sure of what you want, narrowing it down to the right piece is a challenge. I recommend starting with inspiration and a piece that inspires you. I'll be sharing my favorite items at popular stores and will also put rooms together like I did here. Consider staying away from matching furniture sets – that is a thing of the past. Why? As Margot would say "it just is." 😂 It's so much more interesting to find pieces that work together. Mixing tones, textures, and mediums (wood, metal, linen, velvet etc).
The Best Furniture and Decor to Buy at Pottery Barn
(and my Favorites from Julia Berolzheimer's Collaboration)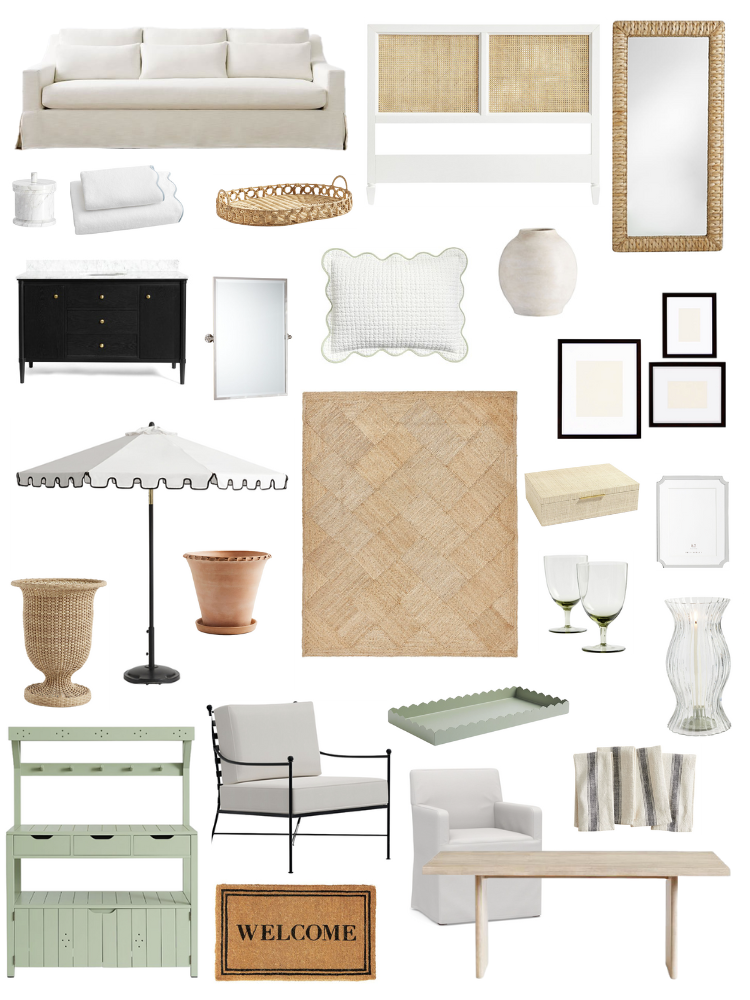 Pottery Barn stores are a great place to look for an extensive offering of furniture at an excellent value. I'm sharing my favorite pieces for real homes – the homes of real people leading real lives – the pieces that make a house a home. Pottery Barn is a great resource for any kind of space. There are unique collections and skilled decorating experts to help you choose the right pieces for your home.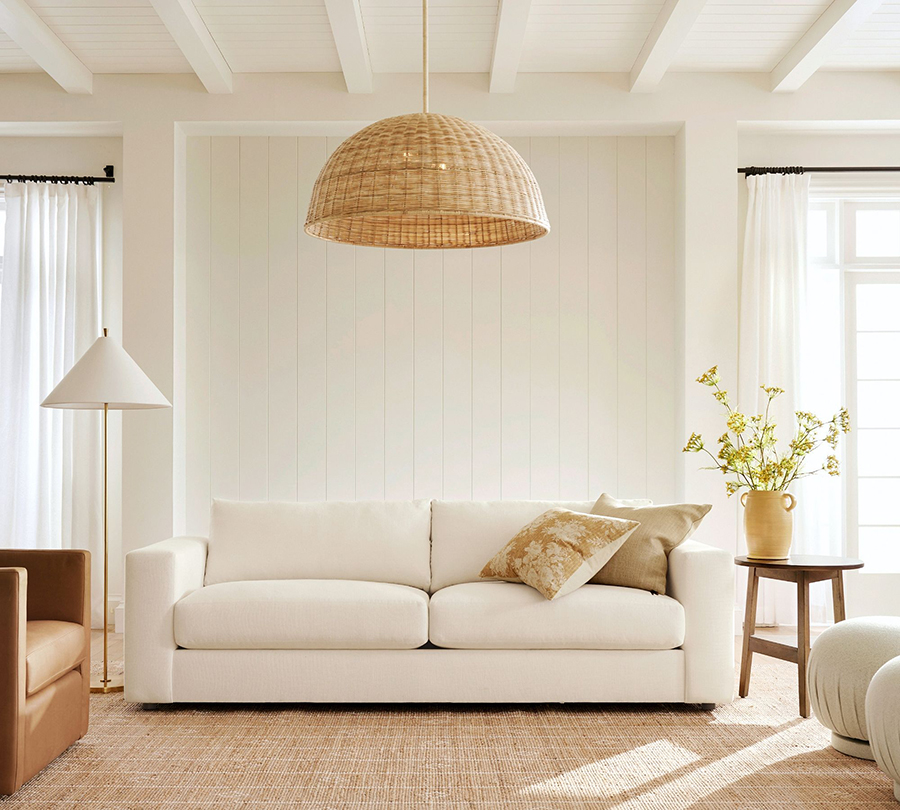 Living Room
When decorating your living room, choose comfortable pieces that work well together, and try to avoid matching sets so the room doesn't look like it came straight out of a catalog. Purchase items from different stores and try to find some vintage pieces when and where you can. Mixing fabrics and mediums is not only ok, but it's fun, too. Bring in different textures – marble, wood, linen, jute, and even a little velvet.
You can match your sofa and chairs, but I prefer to mix pieces that work together – if your sofa has castor legs, choose skirted chairs to tie it all together and add a little contrast. Find a focal point that isn't a television, like a fireplace, large mirror, or art. Avoid harsh lighting by choosing at least 1-2 lamps with a shade to add soft light and warmth, and buy a plug-in dimmer if it feels too bright.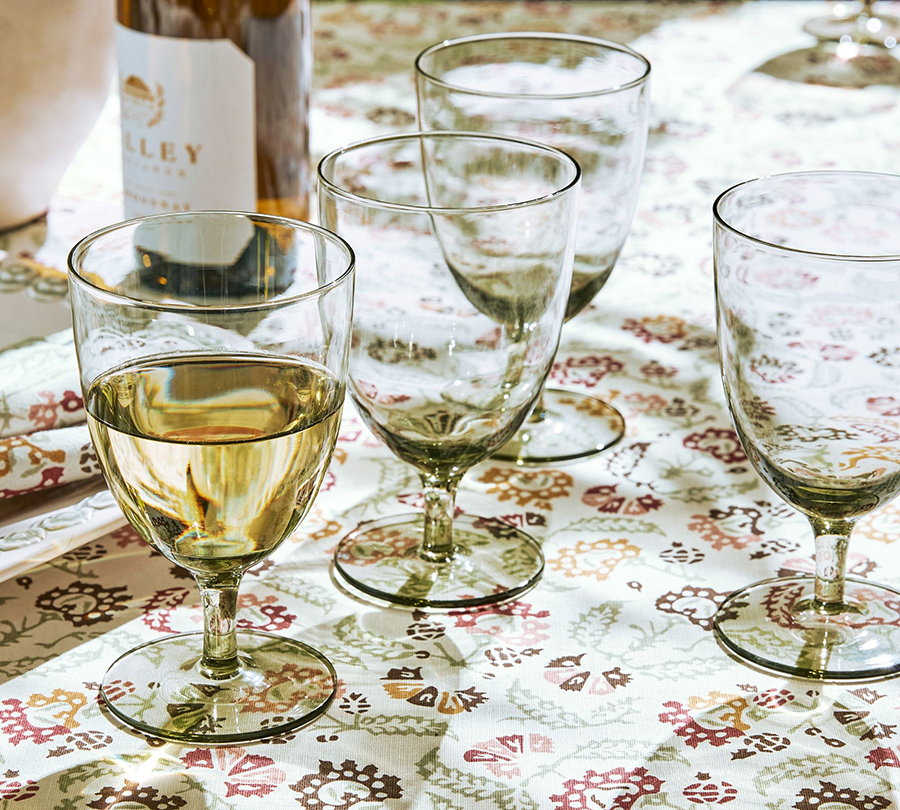 Dining Room Furniture and Decor
If you see a lot of entertaining in your future, choose a dining table with extenders. I personally love a slipcovered chair since they're more comfortable. I would recommend not matching your table to your chairs. Bistro tables look great with smaller cafe chairs like bentwood or cane.
I like mixing wood chairs with a marble/metal table. Do not be afraid to mix styles, and if you're feeling stuck, look for inspiration on Pinterest. But I will say that slipcovered chairs are my personal favorite because they work with pretty much every style table, and the most important detail: they are actually comfortable. I love classic white dinnerware since it works for every occasion, and it's so easy to add in different napkins to change up the look.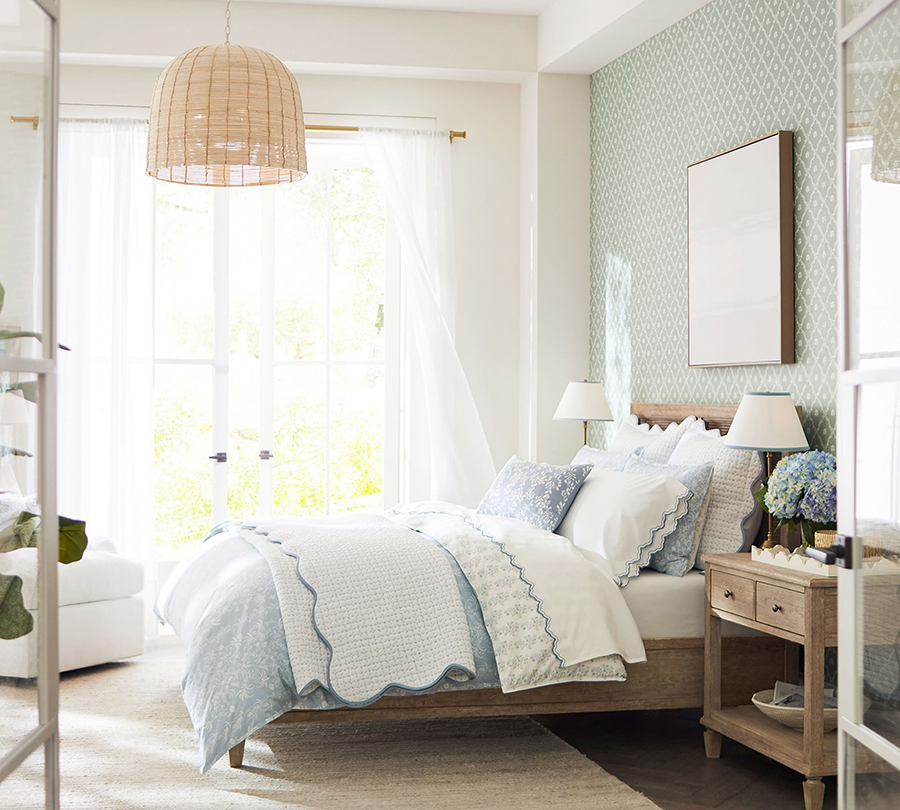 Bedroom
The same rule that applies to the living room applies to your bedroom: try to avoid that catalog feel.I have an upholstered bed, black nightstands, and light wood dresser, and love how those pieces look together. Mixing wood works when you use completely different tones. If you buy a modern dresser, try a slightly more traditional nightstand. If you're going to add a rug, go big!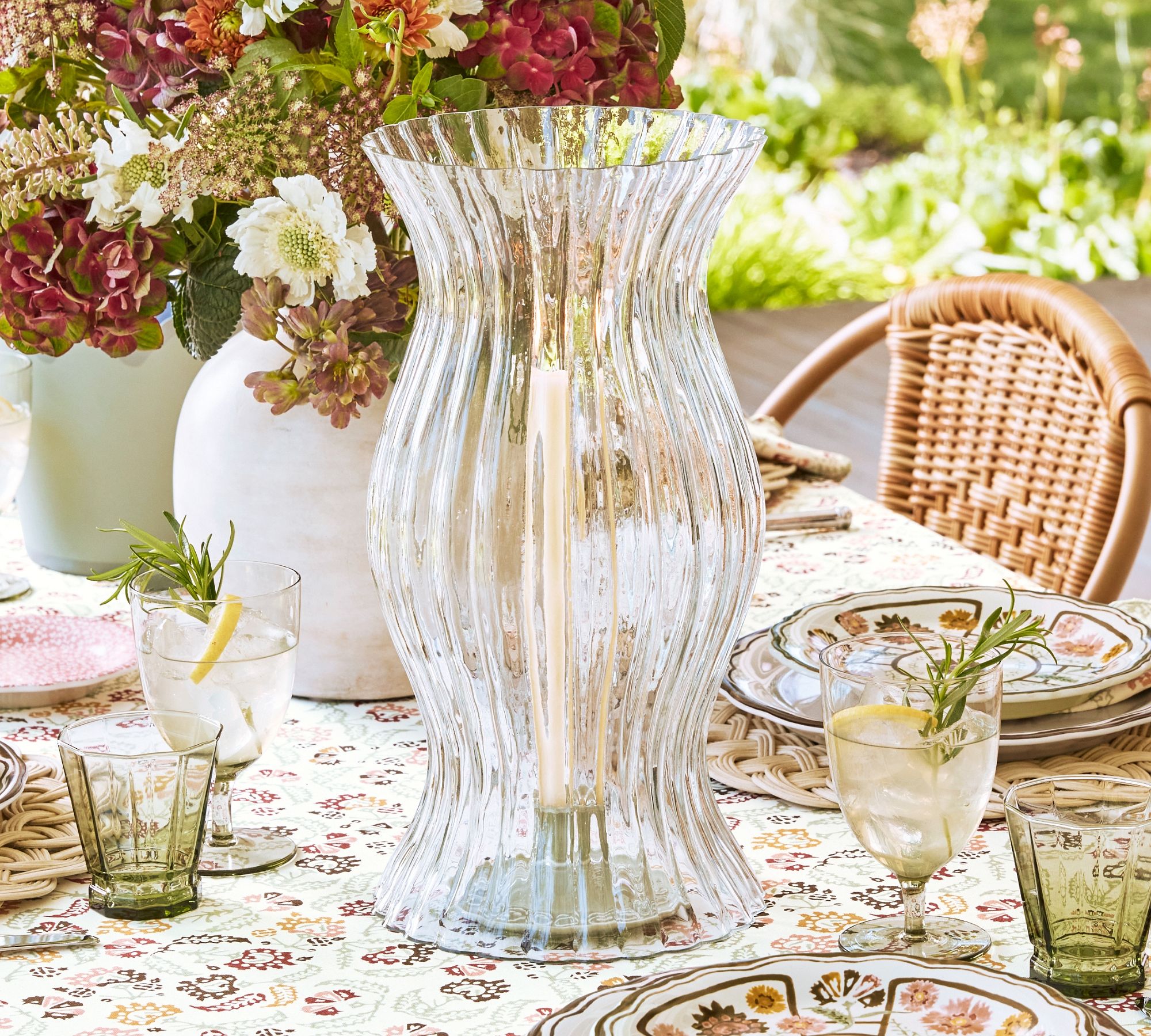 Rugs and Decor
Here are some of my favorite rugs and decor that will add warmth and character to your home. Rugs are expensive, but a 5×8 generally has no place under a dining table or in your living room. Add pieces that bring in texture – mix modern and vintage, and light and dark.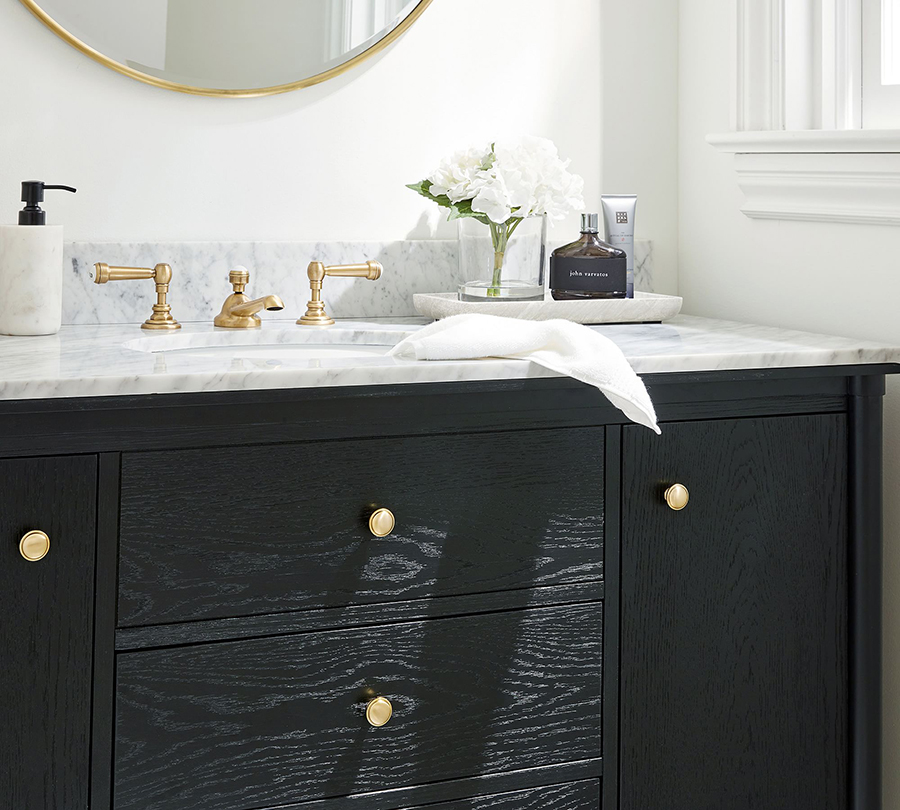 Bath
Pottery barn is great for bath essentials. I have Pottery Barn towels, a shower curtain, and a mirror in my daughters' bathroom. They all have a pretty traditional look, and are priced so well. There are some great vanities, too. I love seeing a warm wood tone in a bathroom vs the typical white painted cabinet, and this caning detail is just beautiful. Choose timeless pieces that you won't tire of in the years to come.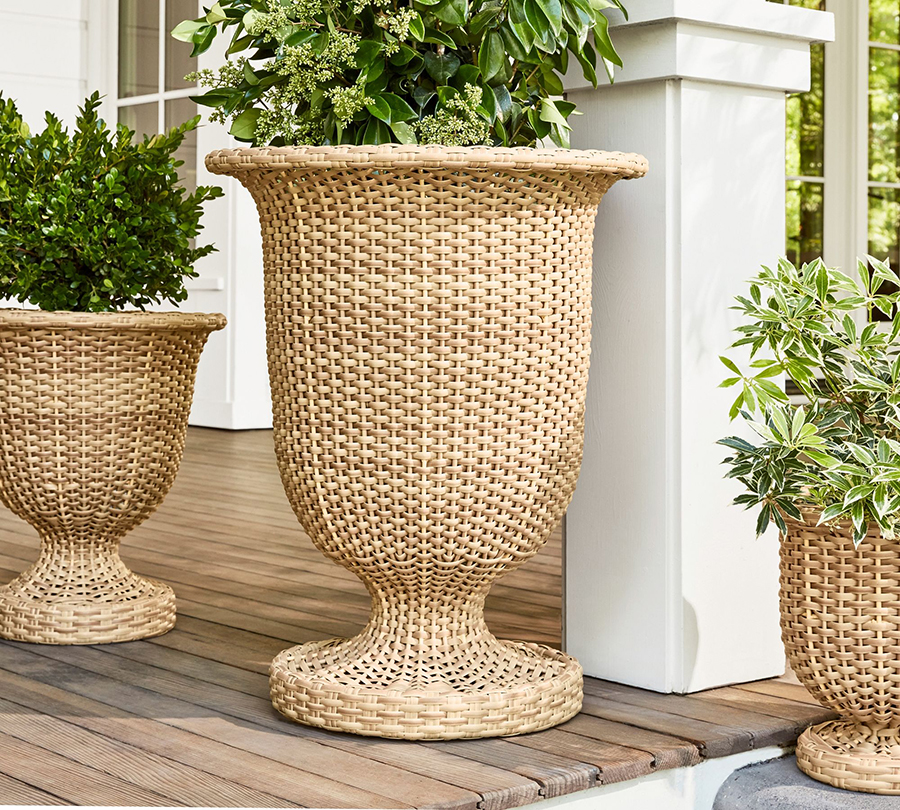 Garden and Outdoor
This post contains affiliate links and was not done in partnership with Pottery Barn. If you purchase something using my links, I may earn a commission at no cost to you.