What to Buy at J.Crew This Summer 2023
Whether you're spending the summer traveling or spending summer at home, J.Crew has some of the best pieces for summer 2023. I pulled some of my favorite pieces, from linen pants and swim to woven totes and the perfect sandals. So if you find yourself planning for a summer trip, …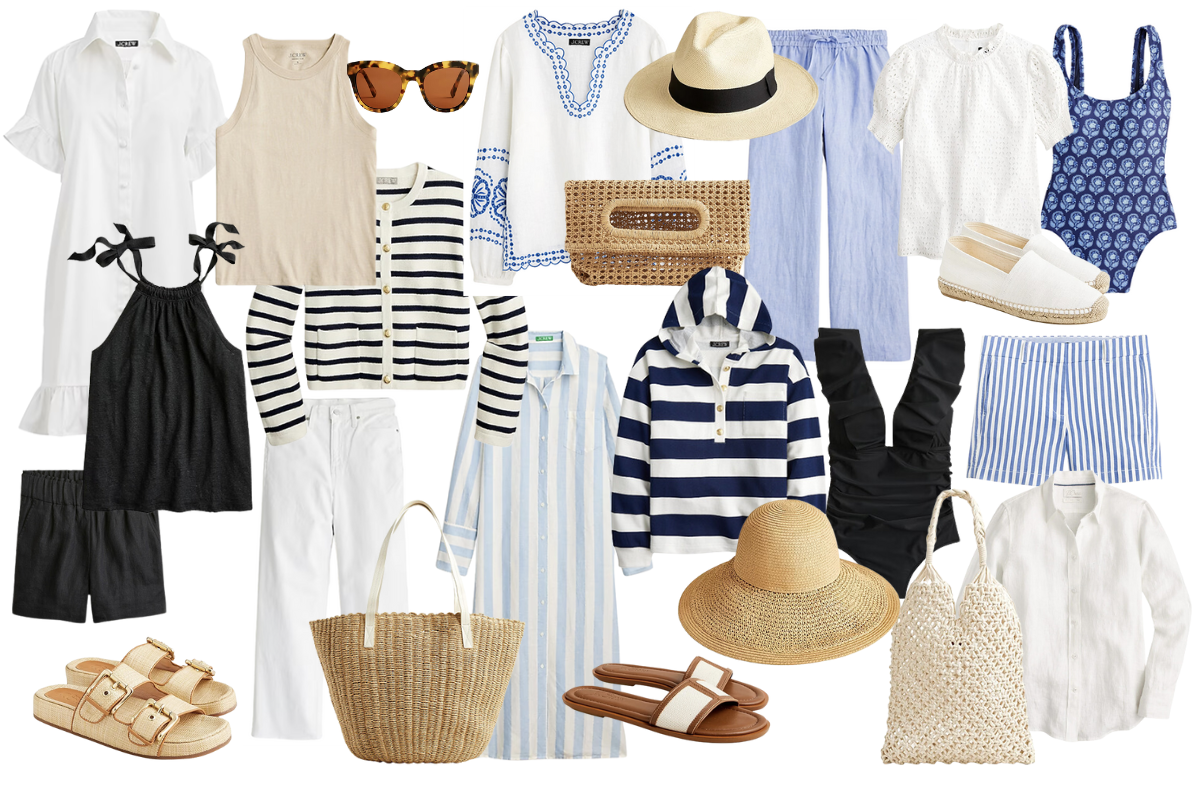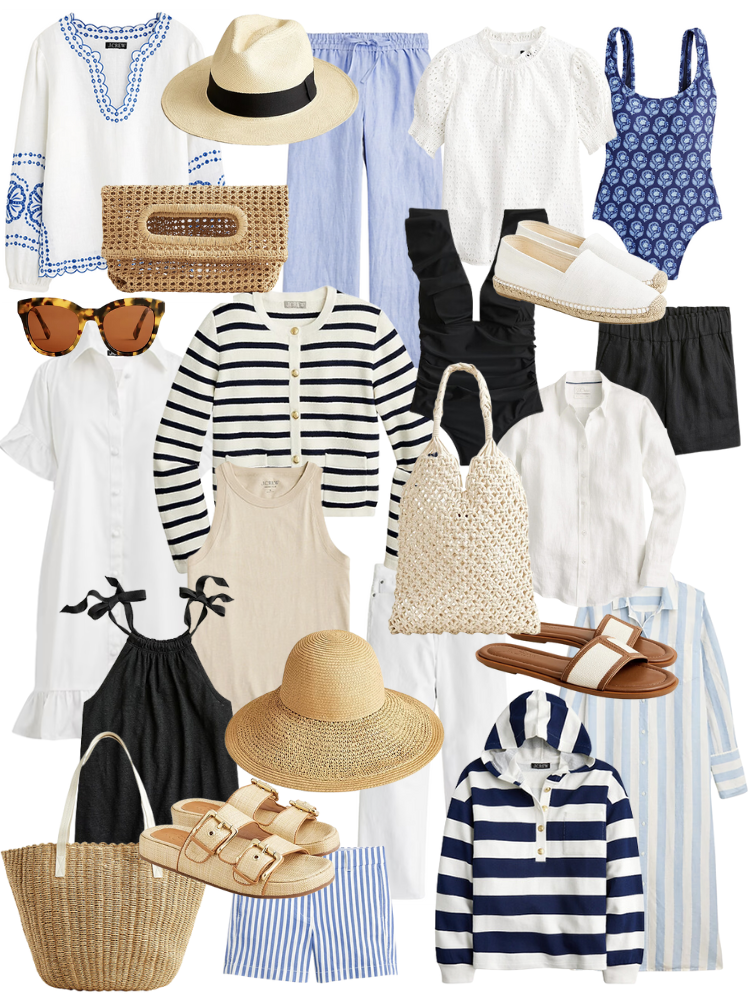 Whether you're spending the summer traveling or spending summer at home, J.Crew has some of the best pieces for summer 2023. I pulled some of my favorite pieces, from linen pants and swim to woven totes and the perfect sandals. So if you find yourself planning for a summer trip, running around town with kids in tow, or drinking spritzes on your favorite patio, these classic summer staples will have you doing it all in style. Here's what to buy at J.Crew for summer 2023.
What to Buy at J.Crew This Summer
I love summer. These warm sunny days are what I wait for all year. I'm most comfortable in a sundress, anything linen, and all the blue, white, and woven accessories are my favorite. J. Crew has some beautiful, easy-to-wear pieces right now. Since I'm postpartum, I'm not doing too much shopping right now. But there are some comfortable pull-on pieces, flowy dresses, and a puff-sleeve eyelet top that looks just like one of my favorite tops I bought years ago. Every single time I wear it, I'm flooded with messages asking for a link. It's this one, by the way.
Classic summer staples will never go out of style. The 1 year-old in this photo turns 5 this week, and these are all pieces that are basically in this post. A great hat, eyelet top, linen shorts, and sandals. You really can't go wrong. So here they are – my favorites from J.Crew's 2023 summer collection.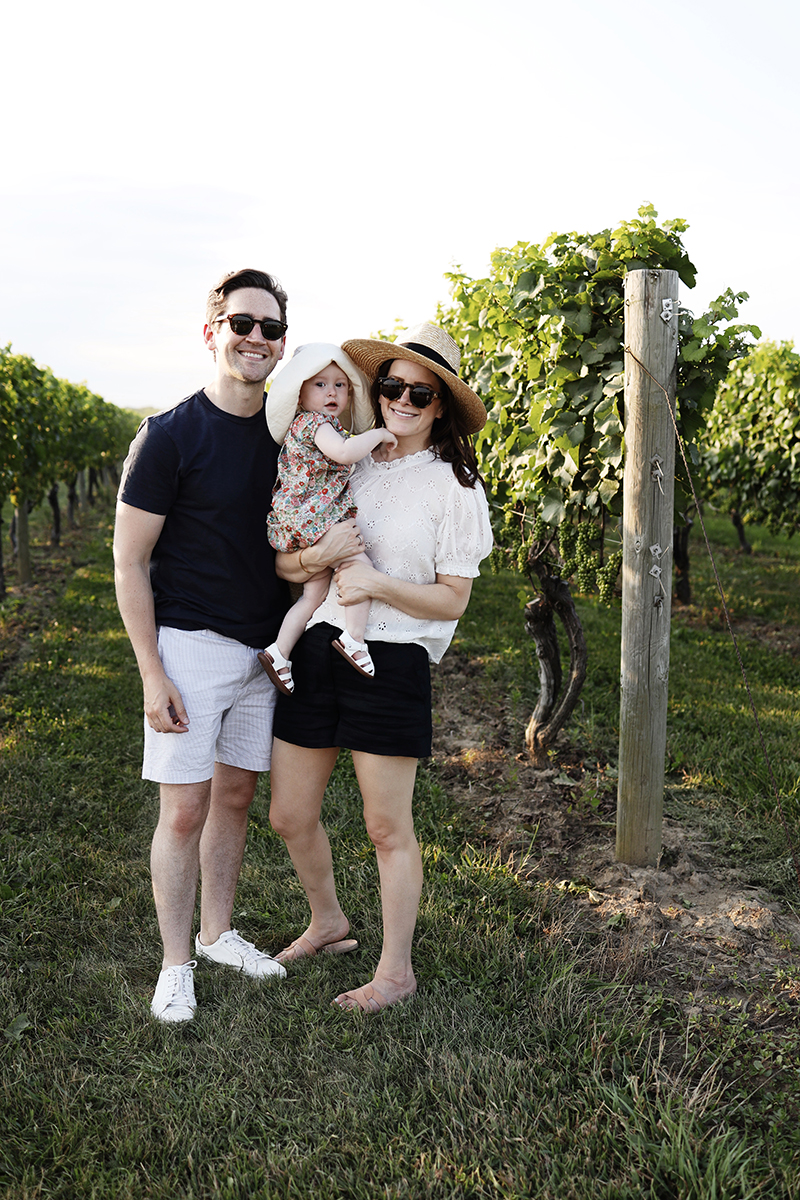 This post contains affiliate links. If you purchase something using my links, I may earn a small commission at no cost to you.