Tour Mimi's 1928 Zook Tudor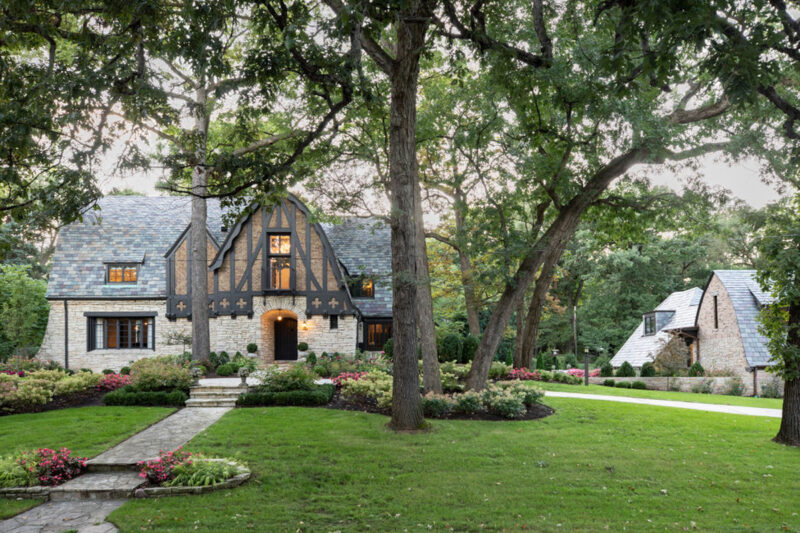 My mother-in-law is somewhat of a renovation icon, so much that some might even call her a serial renovator. When I started dating Conor in 2015, Mimi was living in this home and eventually sold it fully furnished. She was starting over from scratch, and her next home was destined to be a project. Mimi has done some incredible projects, and any time I share her home on my instagram, everyone goes a little crazy. I get it – my grandma's house had pea green carpet, orange sofas, and brown linoleum flooring. This house is very obviously not your typical grandma's house. And here it is, a look at Mimi's 1928 Hinsdale Zook Tudor.
Tour Mimi's 1928 Hinsdale Zook Tudor
First, the biggest thank you to PROjECT Interiors and Aimee Mazzenga for sharing these beautiful photos with us. Jennifer Kranitz at PROjECT Interiors did the most incredible job on both of Mimi's homes. You can see their full portfolio here and can follow PROjECT on instagram, too. If you haven't seen Aimee's work, she is an incredible interior and lifestyle photographer. Here's a look at Aimee's portfolio and instagram.
Here it is. A 1928 Zook Tudor in Hinsdale, IL.
Mimi kept everything she could, redoing all the plumbing and electrical, restoring the windows, raising ceilings to open things up, and reworking the layout. The kitchen was formerly a dining room, the eating room was a kitchen, and what is now the family room (with french doors on the right in the photo below) was a garage. The new garage and coach house looks like it's always been there. She restored all the windows which was a huge project, but so worth it. The details are especially beautiful, from custom cabinetry and vintage Parisian streetlights that were converted to pendants, to the addition of a plaster quatrefoil ceiling. And the integrity of the home was not sacrificed, all while adding modern (yet timeless) updates to this beautiful property.
Mimi just sold this house and is now working on this one. I've shared peeks at that project and explained both the story and our involvement in this post.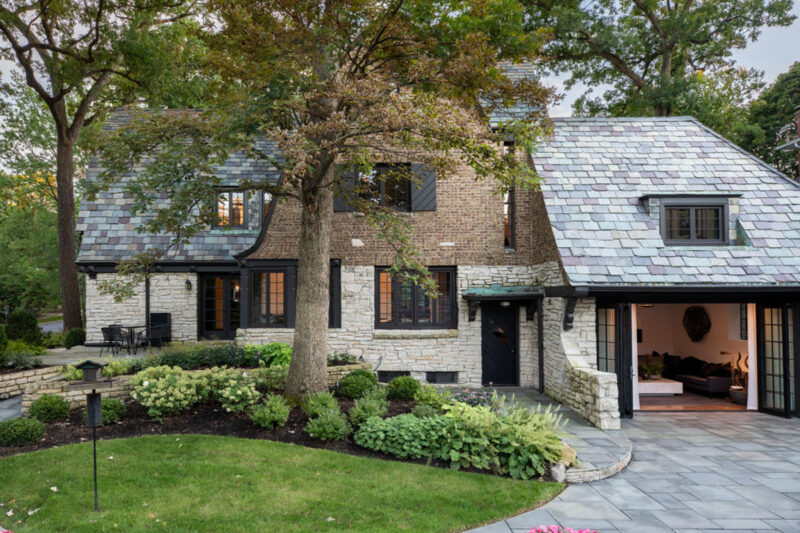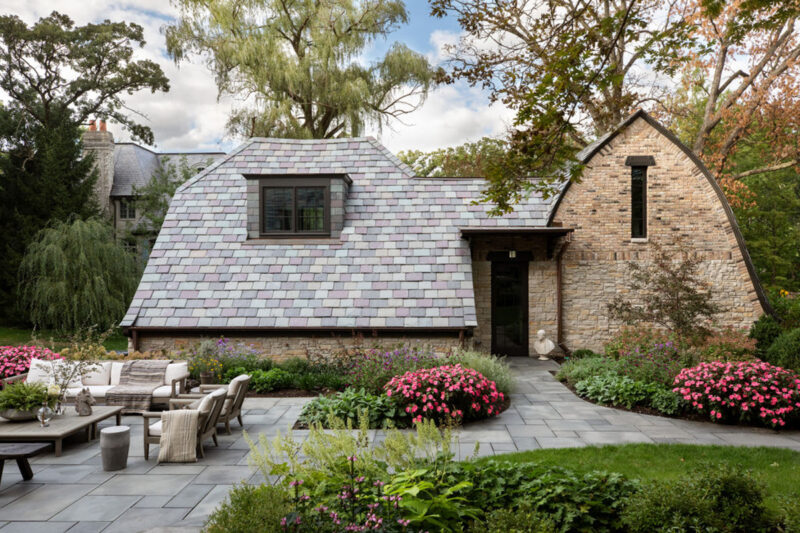 The Entry and Living Room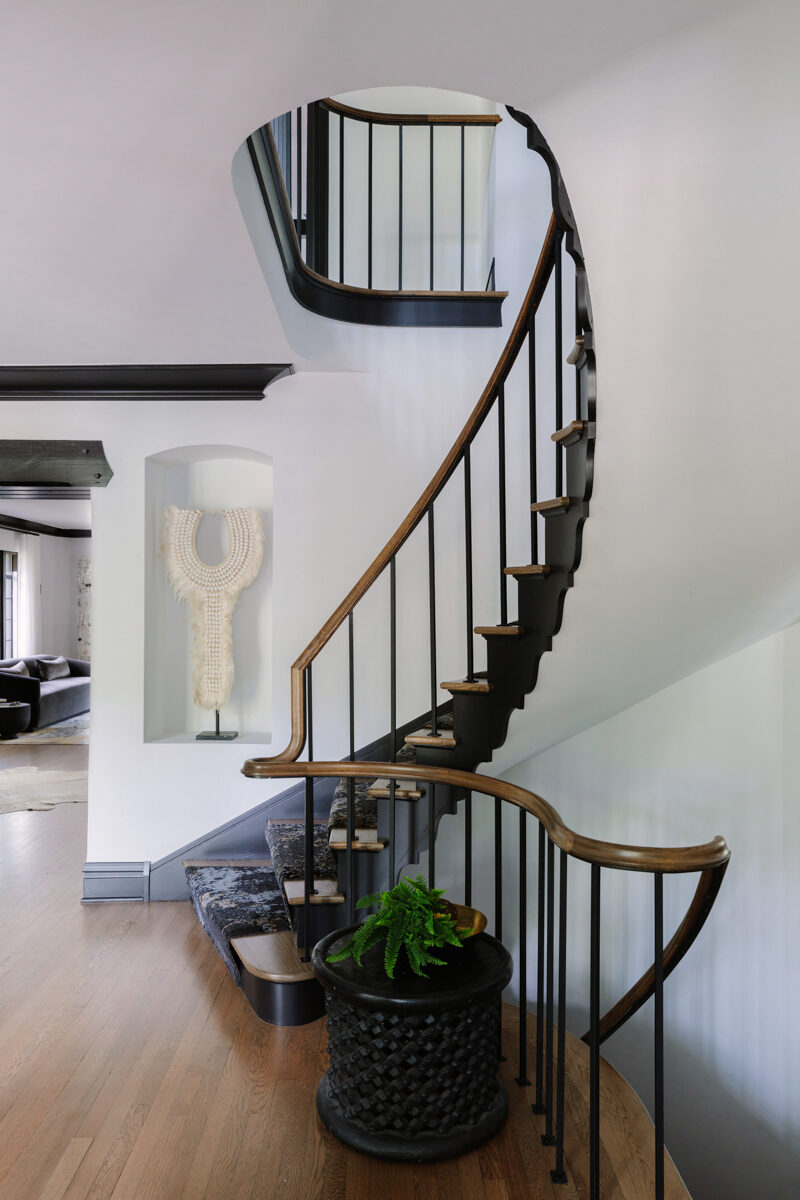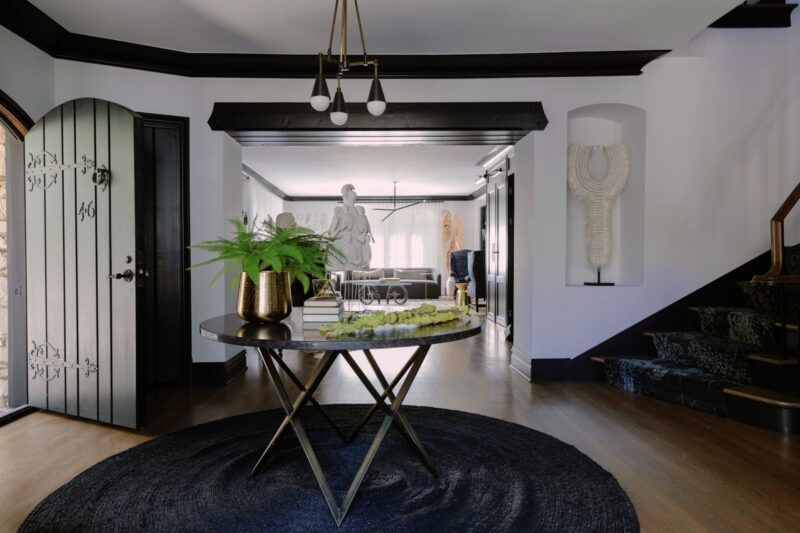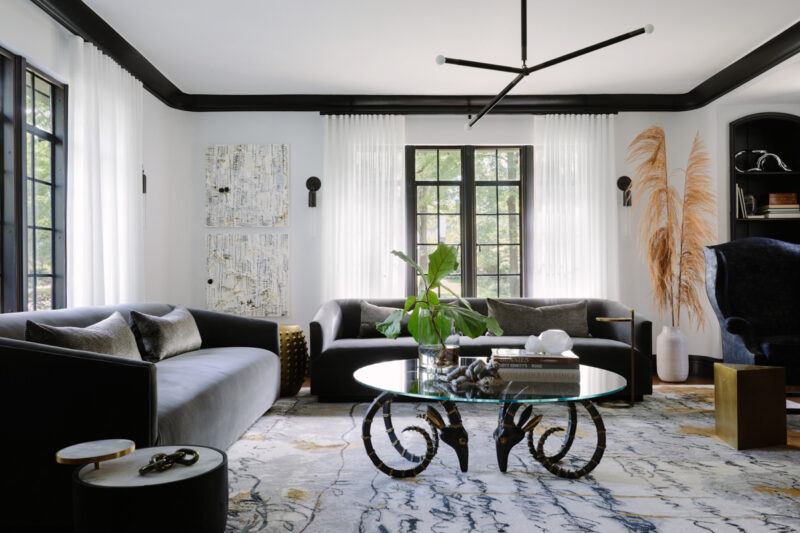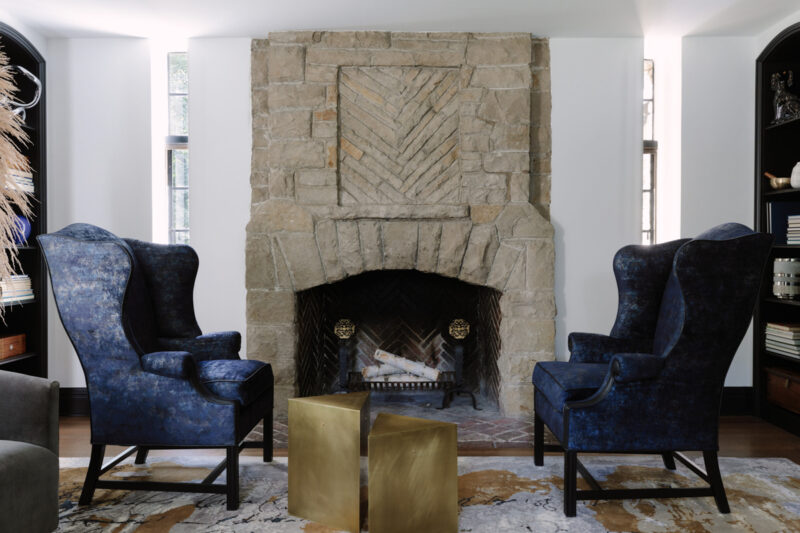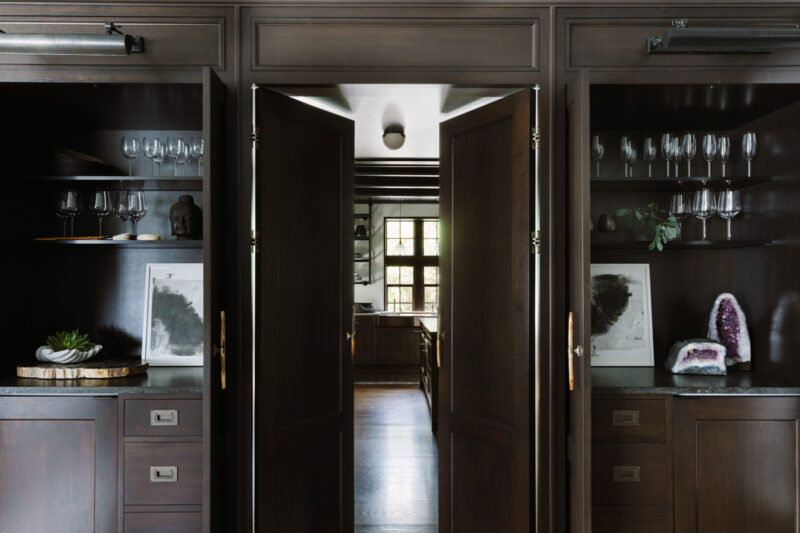 The Kitchen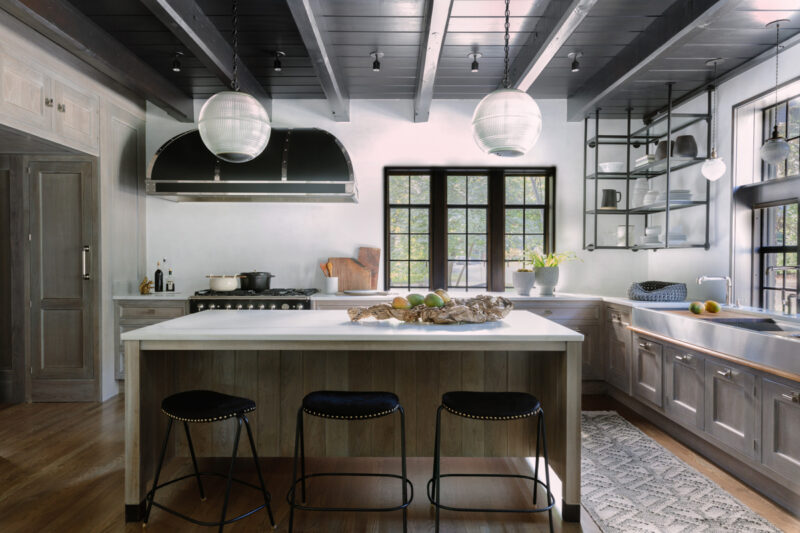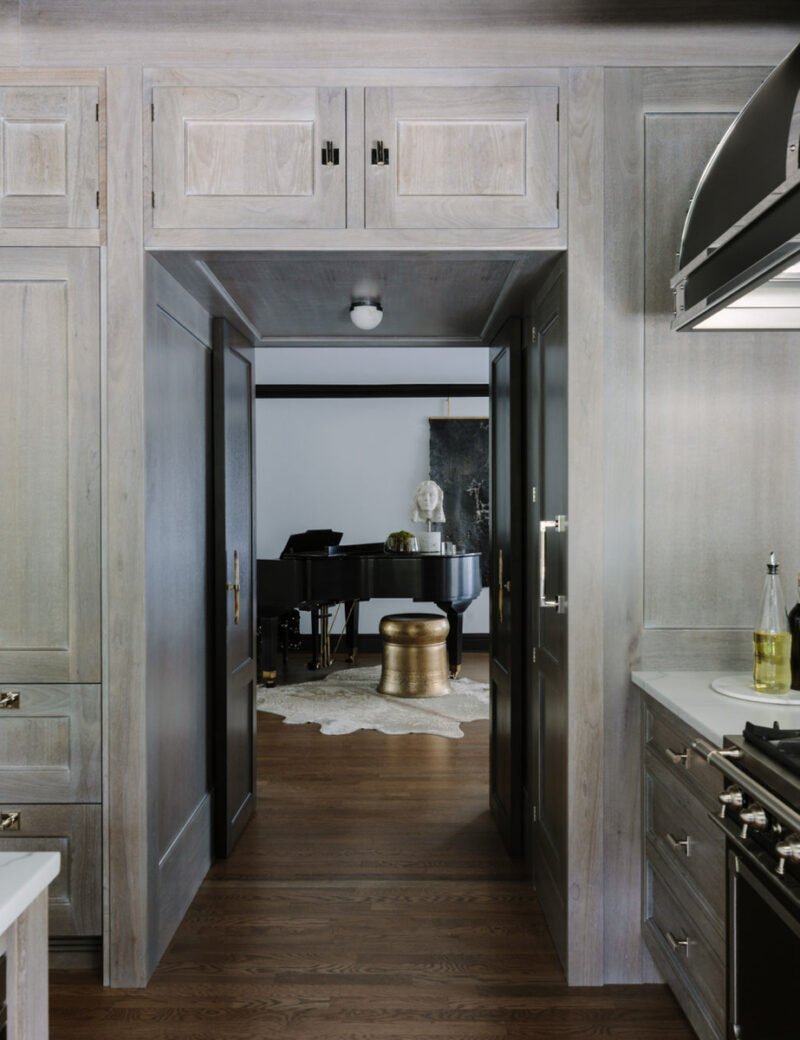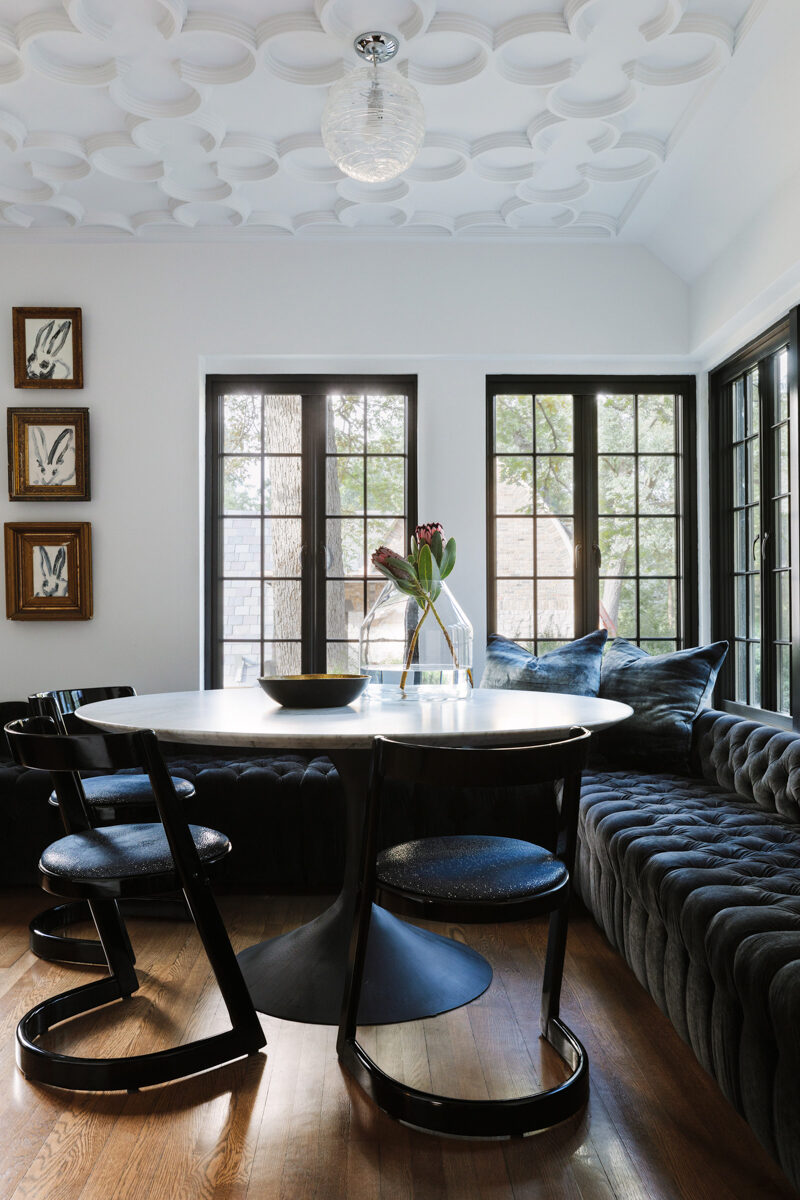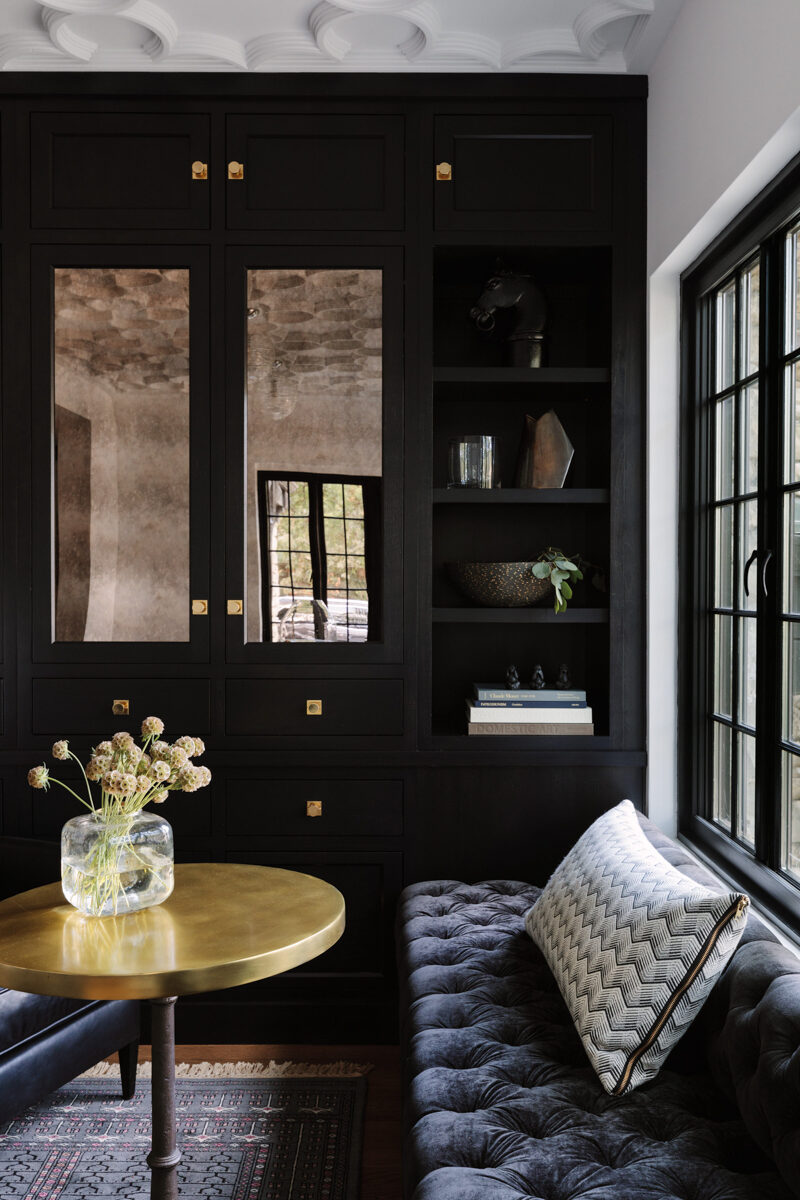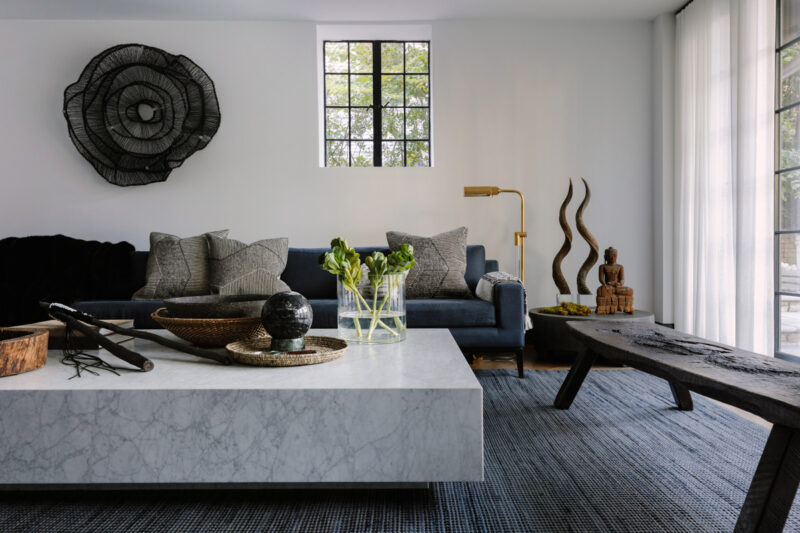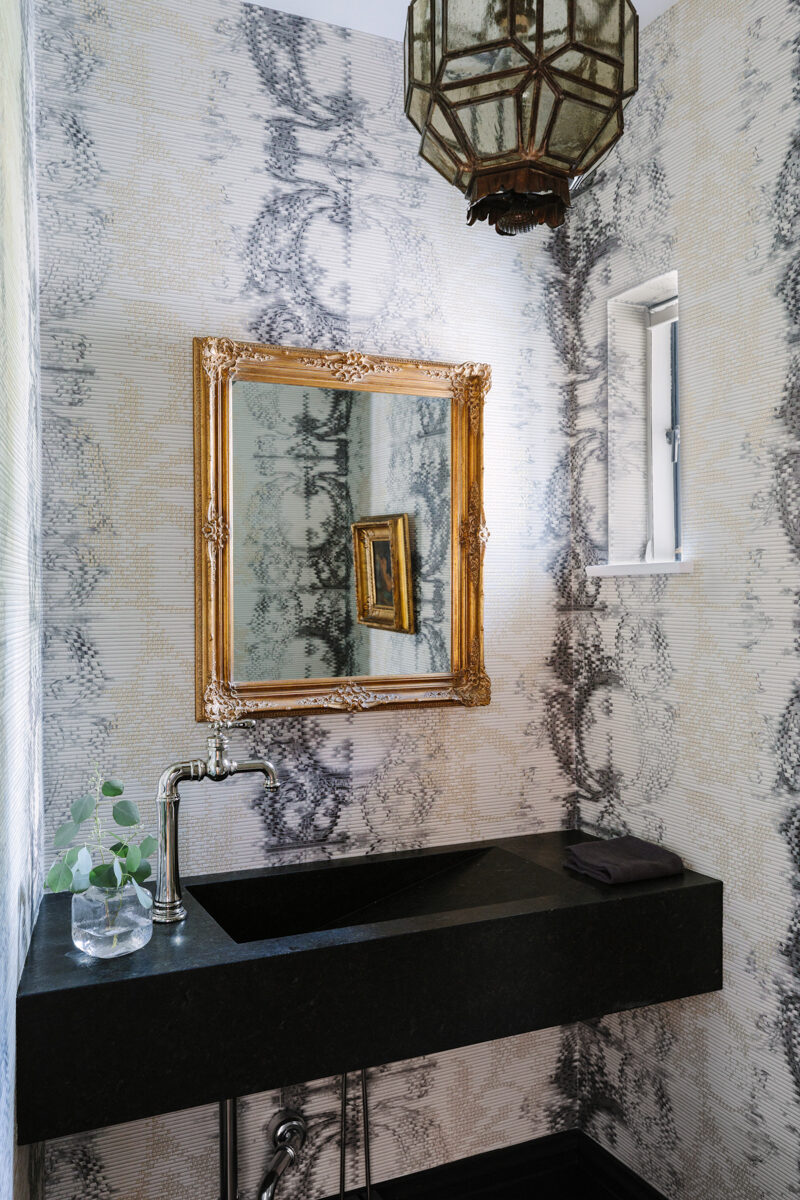 The Bedrooms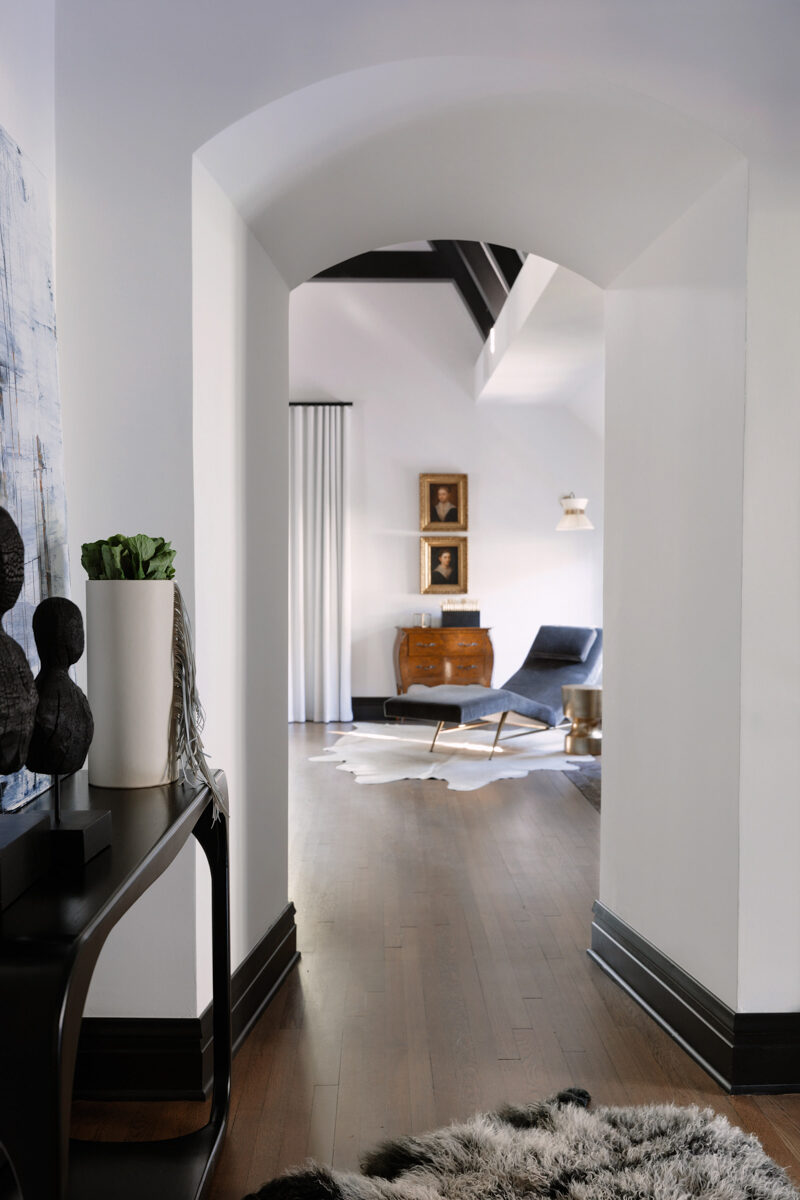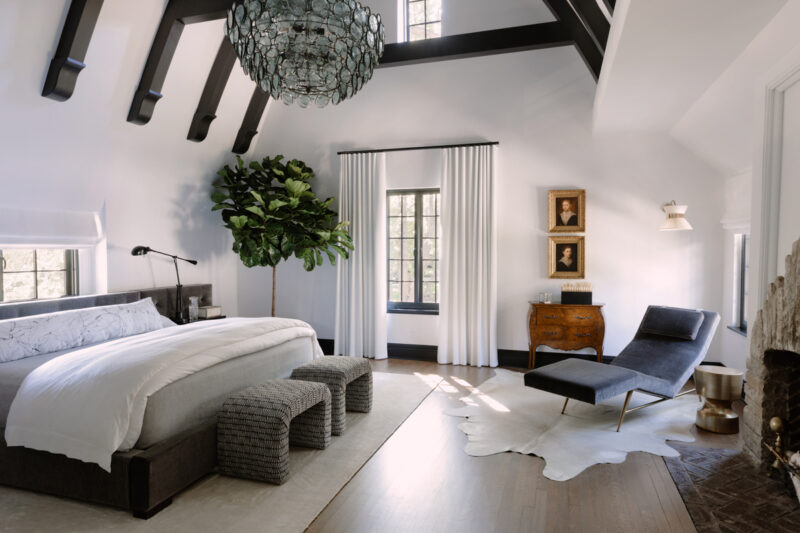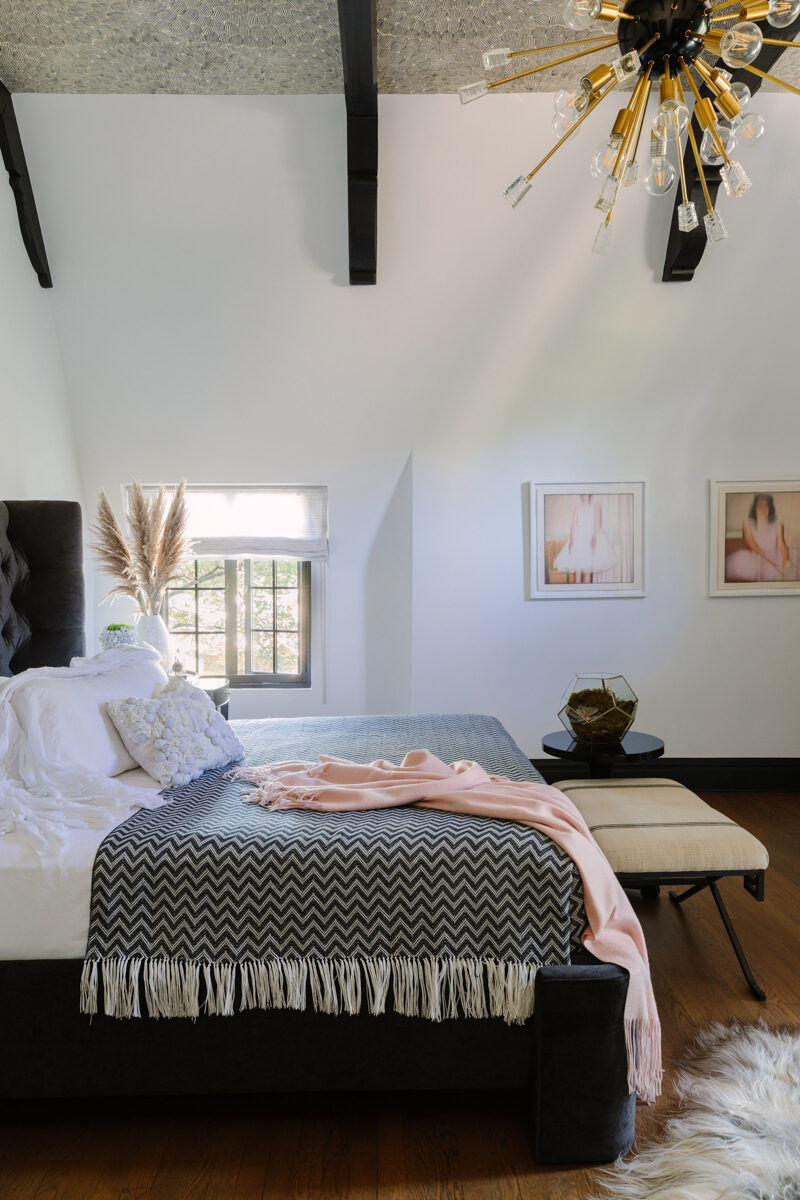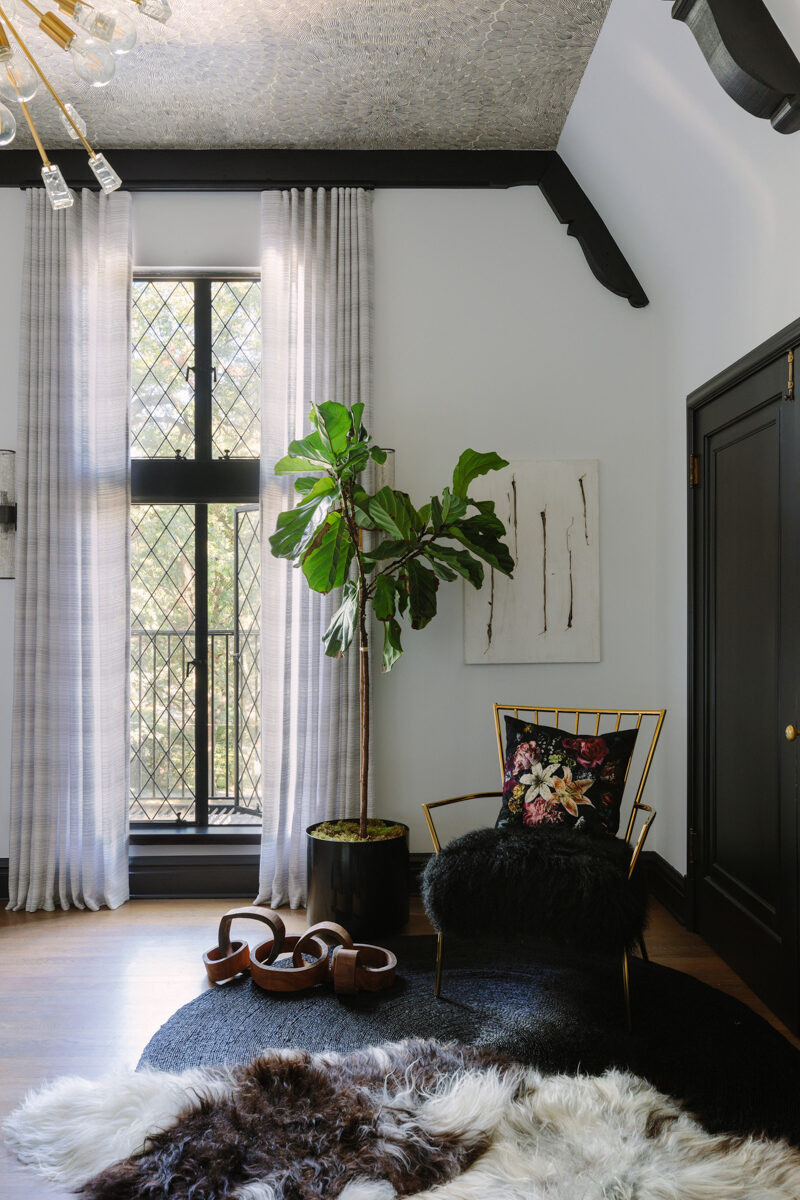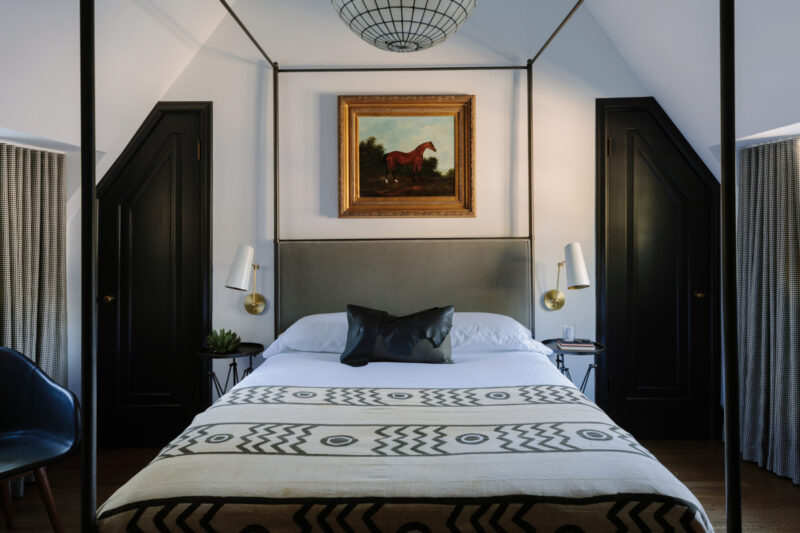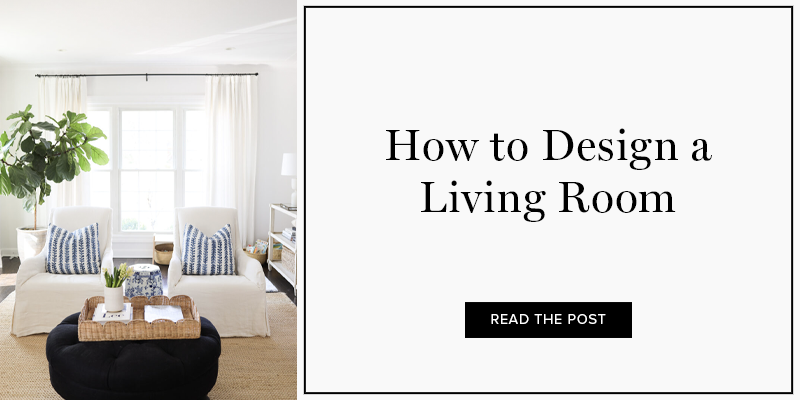 Tour Mimi's 1928 Hinsdale Zook Tudor
The Garage and Coach House