How to Plant an Herb Garden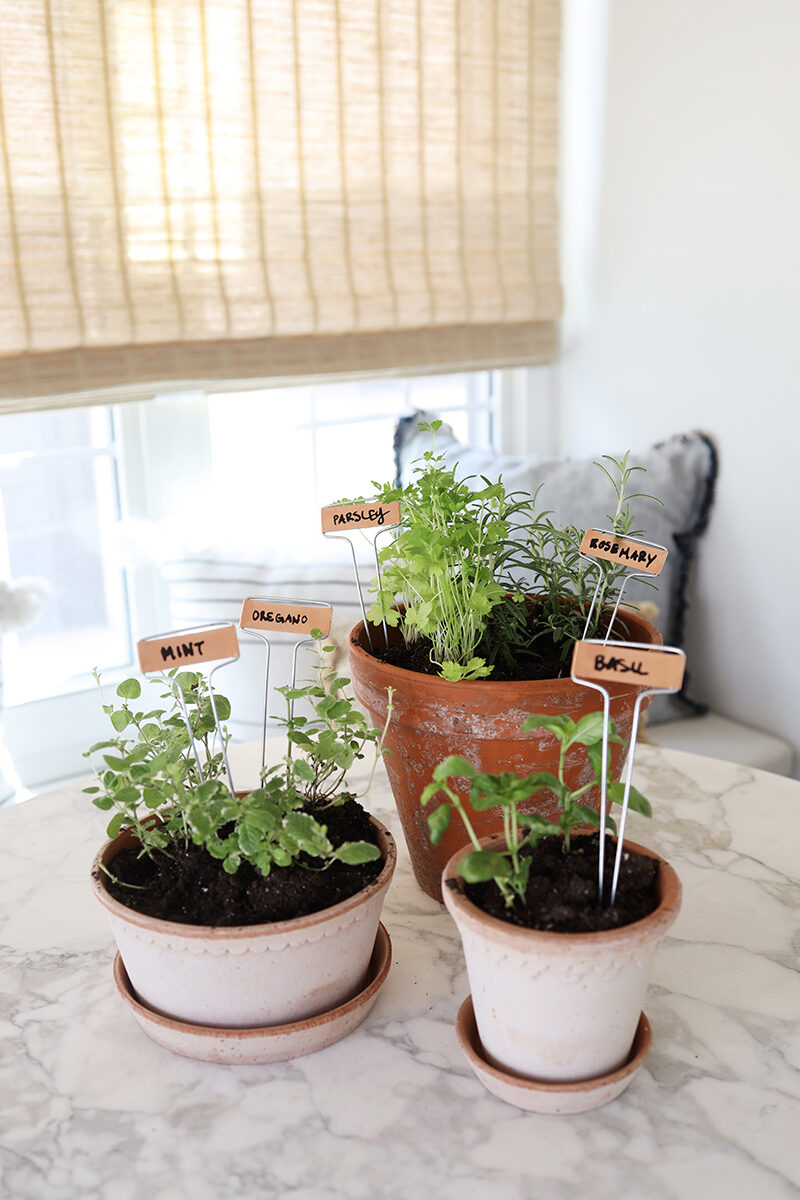 I got really into gardening last year. It all started with boxwood planters, then flower pots, and I planted hundreds of bulbs in the fall. I'm always looking for new kid-friendly activities, and now that the weather is finally turning, we're cooking more. I love using fresh herbs in everything from salads (like caprese) to drinks (mint and cucumber-infused water). And summer wouldn't be summer without strawberry mint ice pops. Today, I'm going to share everything I used in this reel on how to plan an indoor herb garden.
How to Plant an Herb Garden
As someone who has historically not had a green thumb, if you're worried that you can't take care of a garden or house plants, you can! Herbs and plants need sunlight soil that drains properly. Most of my plants died because I forgot to water them. It's also important to remember that soil dries out faster in pots than in the ground, so not only do potted plants need to be watered more often, but water should drain out the drainage hole. And that drainage hole is a must-have!
Herbs are a great place to start. They're small and easy, and need very little space, so a small planter will do. Don't forget the drainage hole and saucer! This was something fun I could do with my daughter – we loved planting herbs together. You could use an herb plant box, but I opted for these planters since I had my eye on them for a while. They're beautiful, aren't they?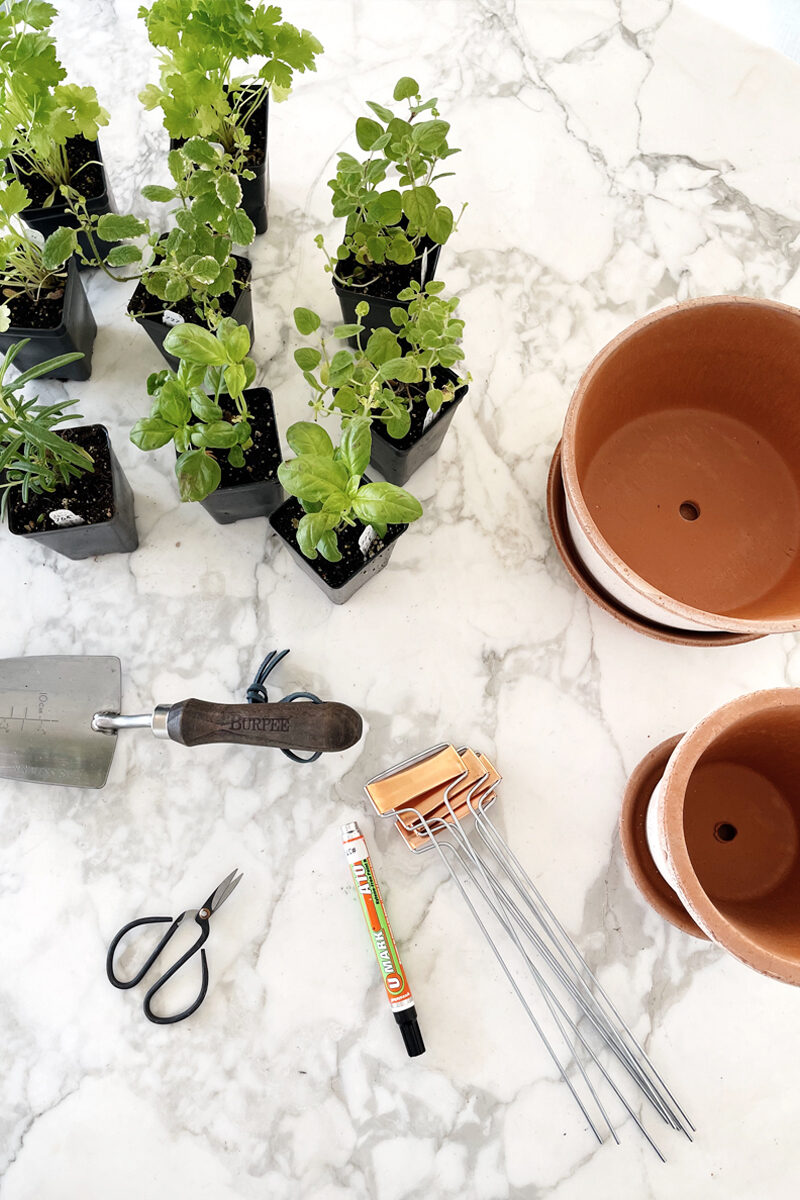 What I Used to Plant My Herb Garden
Herbs
Soil (formulated for container plants)
Shovel
Copper plant markers
Paint marker (for plant markers)
Terra cotta planters
Garden/herb scissors to trim your herbs
Plants for herb garden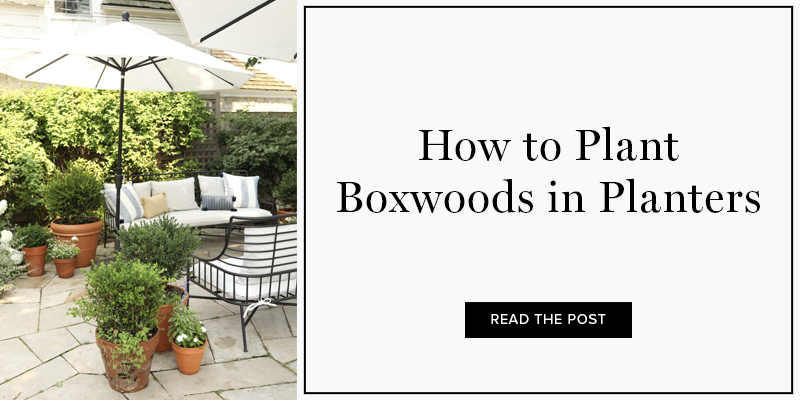 Growing Herbs at Home
Purchase a pot with a pre-drilled hole and add a saucer for proper drainage.
Add your herbs or seeds and water immediately (and often)