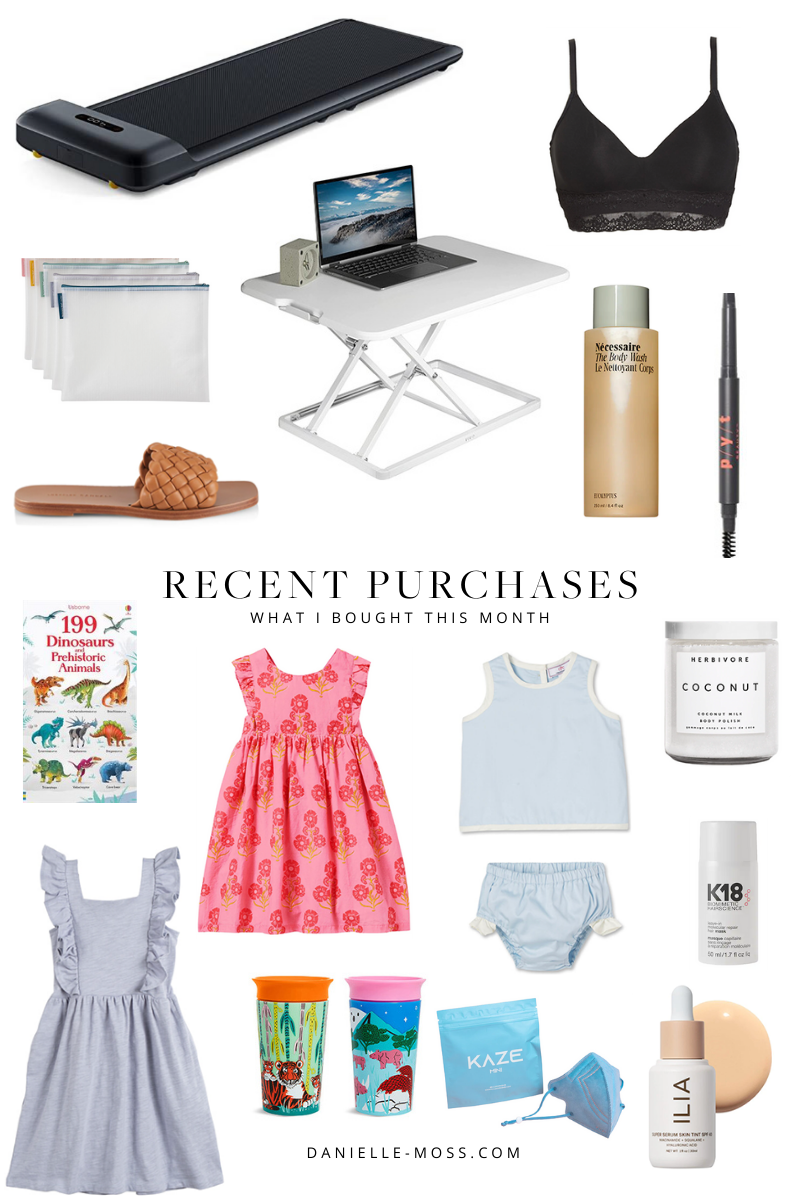 I was about to publish a life lately with some exciting news and then realized that April is over and summer is just 53 days away! So I'll share the big news in my Sunday newsletter. So I switched gears and got to work on my what I bought in April post. This was an exciting month of purchases, mainly because I finally took the plunge and bought something I've been thinking about for months and months. A few days ago, I posted that I was looking for an under-desk treadmill and there was an overwhelming response (and literally thousands of swipe-ups). People are INTO this. Who knew? One came highly recommended so I did it. And I found what I hope will be a great alternative to a standing desk. Add a few spring/summer outfits for the girls, new sandals for me, and a couple beauty restocks. Here's what I bought in April.
Recent Purchases: What I Bought in April
Under-Desk Treadmill and Standing Desk
I am not a runner, and I plan on getting back into group workouts (like yoga and pilates) ASAP but spend most of the day sitting at a desk. Standing/walking seems like a much better option than just sitting here, so I took the plunge and bought this on sale ($100 off for Mother's Day). After doing some research and not wanting to spend $500+ on a standing desk, I bought this which seems like a more versatile and affordable option. I'm going to test this one out, too, and will report back. I promise to report back after I've had some time with everything, but would say to consider the riser with 2 levels for now.
Woven Leather Sandals
These are just so beautiful, aren't they? They're a bit stiff and took a day or two to break in, but feel great now. I love them.
Wireless bra
I have this in black and nude, but they were looking a bit run down. So…I bought replacements for both.
Brow Pencil
I have used this religiously since November 2019 (just checked my orders) so I buy a new one every few months. It works so well, and is one of those products I use every day, even on "no-makeup" days, which are often.
Body Wash
The eucalyptus smells so good and contains inflammation reducing niacinamide. I've been using this for a while, and love the scent. It's also vegan, cruelty free, and the bottle is recyclable.
Leave-In Hair Repair Mask
My hair is struggling, and I really hope this will help.
Pouches
I put together a reel of what's in my bag on instagram and these pouches were a big hit. I have them in two sizes and use them to keep diaper essentials, snacks, and the girls other items organized.
Masks for the Girls
These KN95 masks are great for kids
No-spill cups
These were recommended by a friend and I'm not sure why I didn't buy them sooner. The girls love them and I do, too.
Things to Spot in Fairyland
The ultimate fairy I spy book! Margot loves it.
Dino book
Margot is on a big dinosaur kick this month. This book has been a huge hit.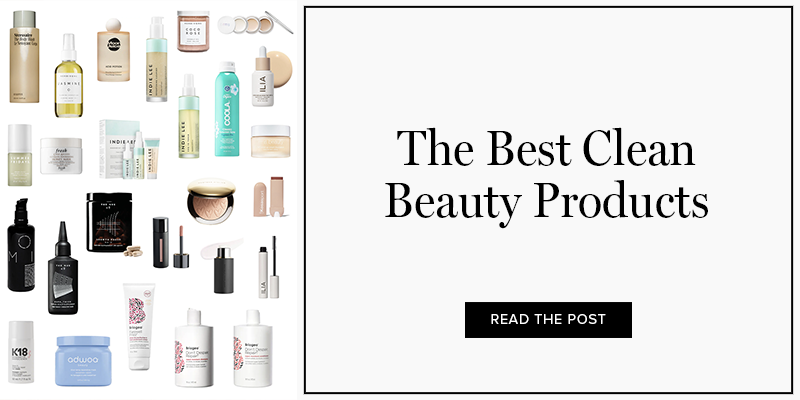 This post contains affiliate links. If you purchase something using my links, I may earn a commission at no cost to you.