Recent Purchases: What I Bought This Month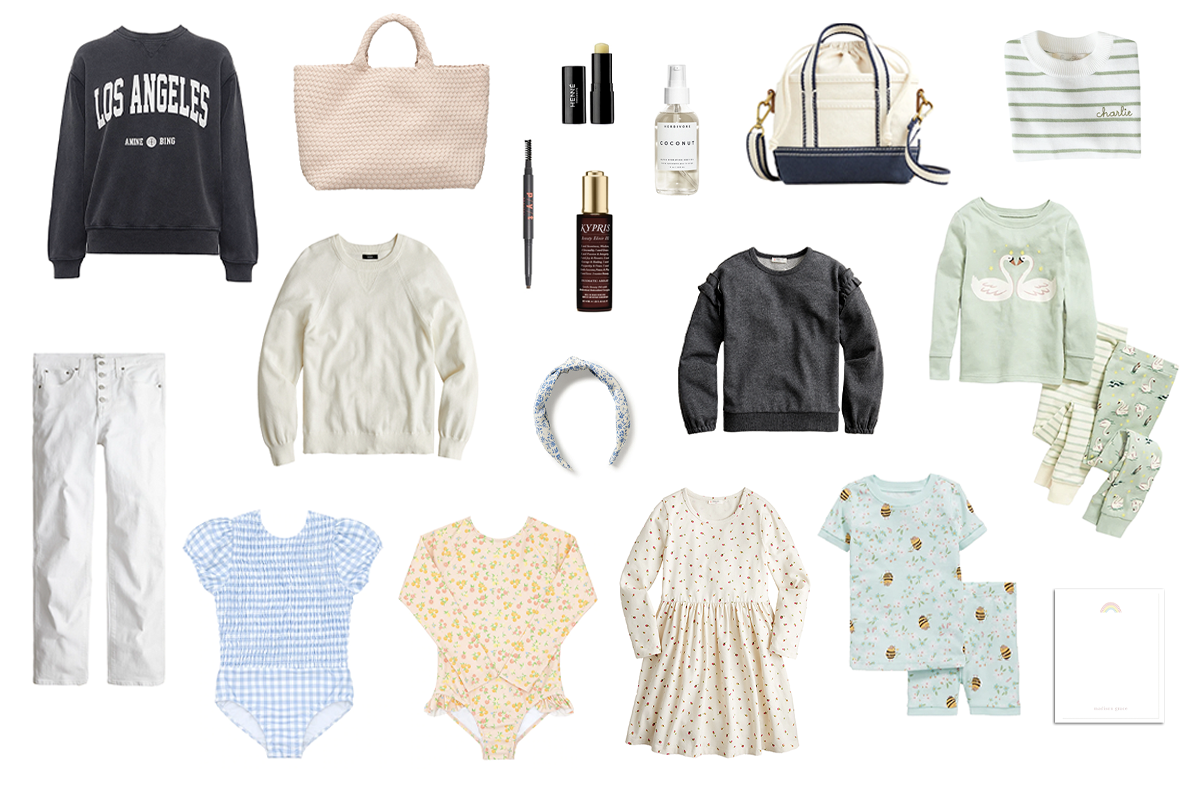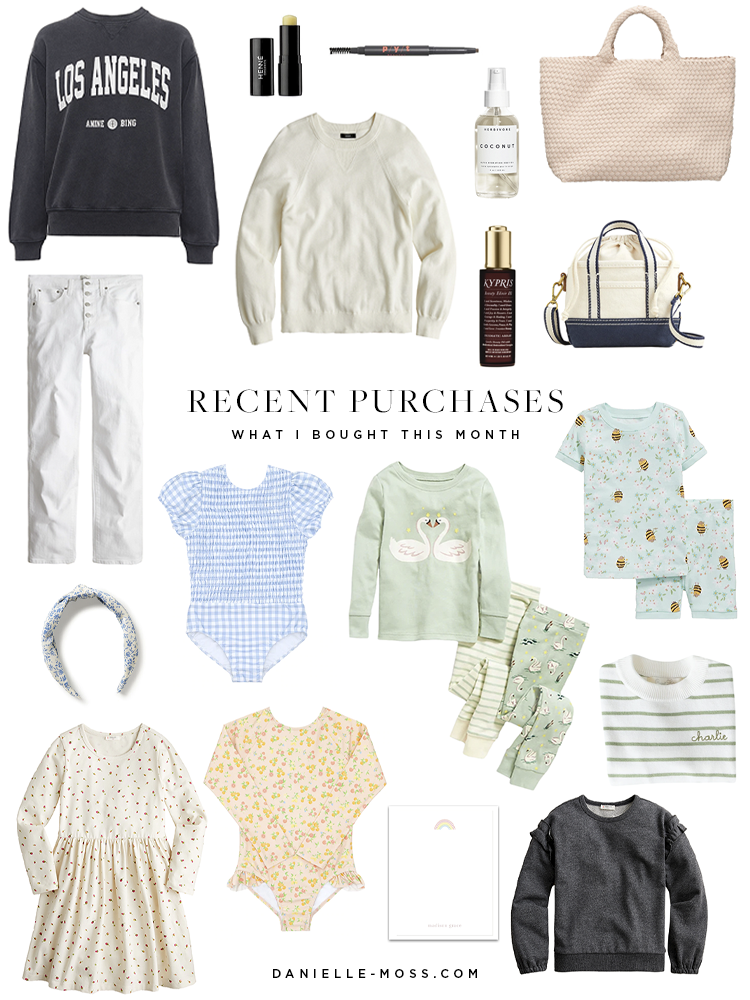 I did a little spring shopping this month. My girls are growing and with a new season coming, are in need of some new clothes and pajamas. I restocked a few (old) favorite beauty products, bought the most amazing white jeans (currently under $90!) – they're the perfect, stretchy straight leg – and shocker: more sweatshirts. Here's what I bought this month. I'm sharing my recent purchases: what I bought this month.
Recent Purchases: What I Bought This Month
Warm weather is coming. I can almost feel it. It takes a while to warm up in Chicago, but when we are graced with that first 40 degree day after a long, brutal winter, there's this sense of hope. Then it happens. The temps go up to 65 and we all act like it's summer and then it snows one more time. With the seasons changing, it was time to stock up on some new pieces for my growing girls. And a new bag was the last thing I needed, but I bought one anyway, and really love it. I'm going to get out with the girls a lot more once it warms up, so why not, right? Sometimes, after hibernating for almost two years, it's ok to treat yourself.