On My Mind This Week, 2.21.2022: What I Bought at Sézane, Our First Family Outing, and Some News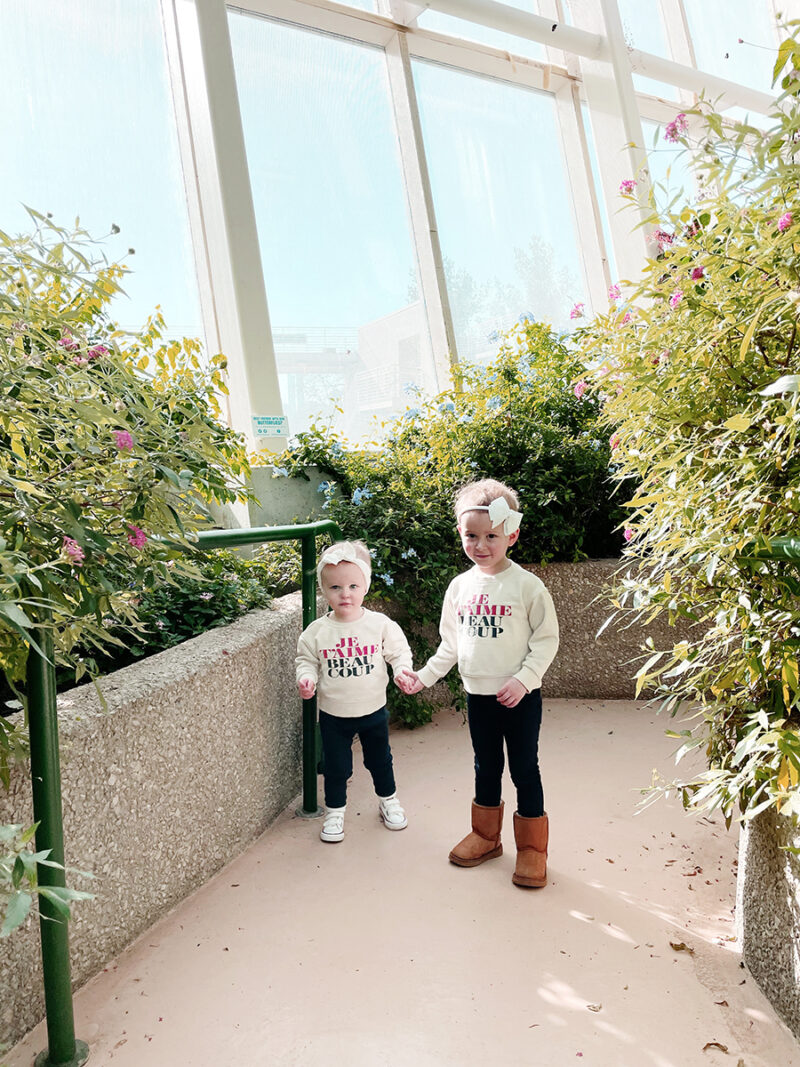 I can't seem to get over how quickly February is flying by. Every day is a day closer to normalcy for our family – to warmer weather and end of treatment! I'm feeling hopeful, but have had some moments, too.
On My Mind This Week, 2.21.2022: Here's what's on my mind this week.
What I bought at Sézane
I've been editing my closet (yes, again). I work with someone who sells my clothes for me, and put a big pile of pieces I haven't worn in a while. After almost two years of being mostly isolated, there's a lot that didn't get use, and I love a good edit.
There are a few things I want to share.
This community can be amazing, but I'm not ready to share these things here. As I've mentioned, my newsletter feels like a smaller, more intimate way to share some of those things, and there are two things (one big, one hard) that I'd like to talk about. If you're interested in hearing more and connecting that way, you can sign up here.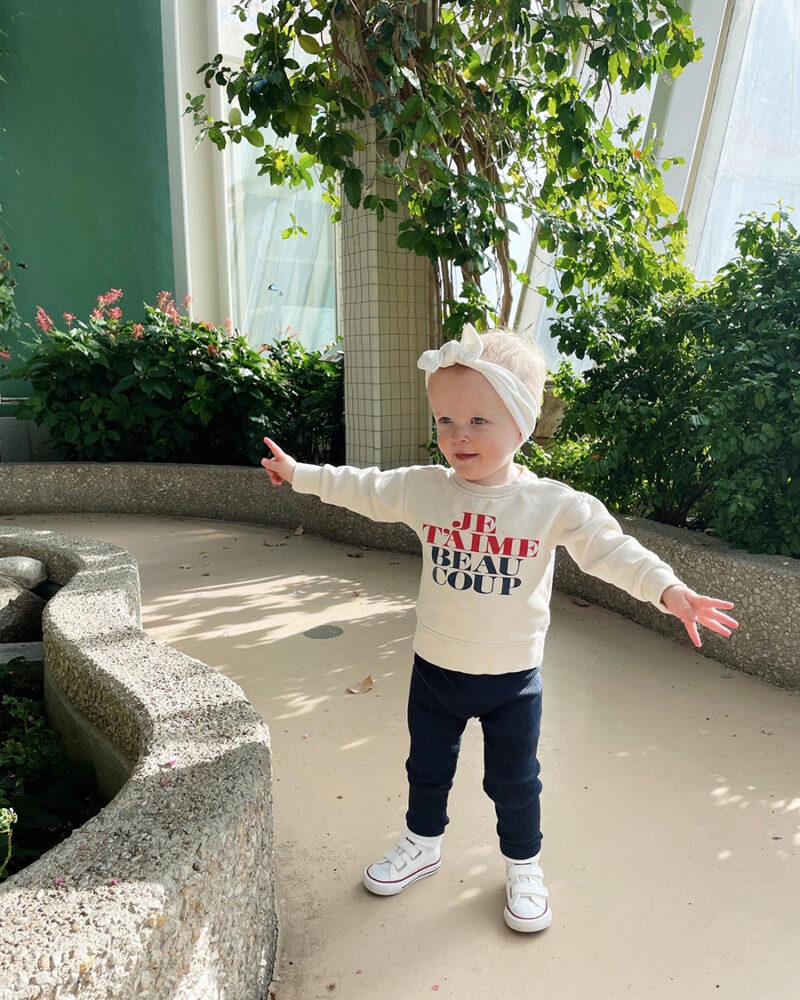 I had emailed asking if there was a way to have some time in there before opening and they were so gracious to open their doors an hour early. We were happy to pay, but kids under two aren't masked and I wanted to let the girls really explore. The staff was incredible and so welcoming, and it felt so safe. I can't wait for more adventures with the girls! It's crazy how a simple, normal moment could feel so big.
I did another huge pre-spring organization and purge of the basement and playroom.
It feels like I'm always doing these but the girls have grown up so much, and they outgrew clothes and toys. I was very in the zone with this project so I only got a few photos, but I'll share more soon. The plan was to take these closets from toy storage to toy shelves (think Montessori shelving) the girls would use. I donated a lot of toys that the girls don't use often enough.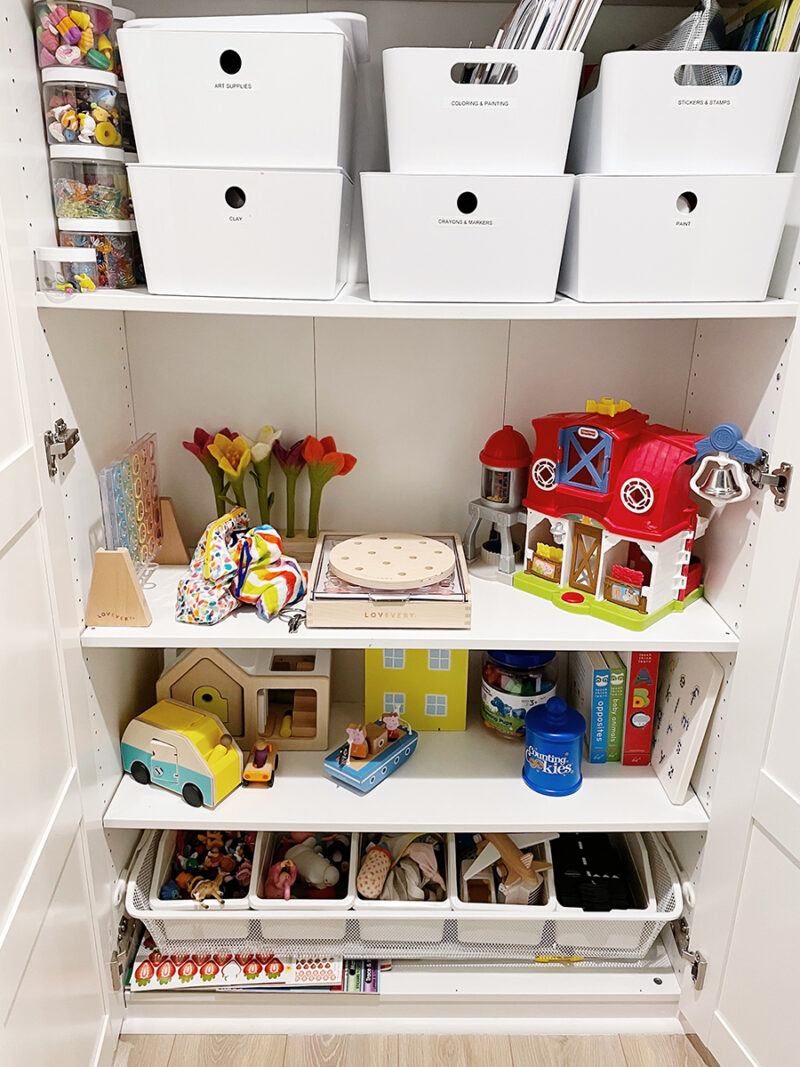 A video tour of Mimi's house
My mother-in-law sold her house so I finally got my sh*t together and filmed a quick video tour. It's so much easier to visit her home and not film a video, so that's why it didn't happen until now. She worked with Project Interiors – they did an amazing job on her home.