Life Lately: 10 Things That Happened Since September 10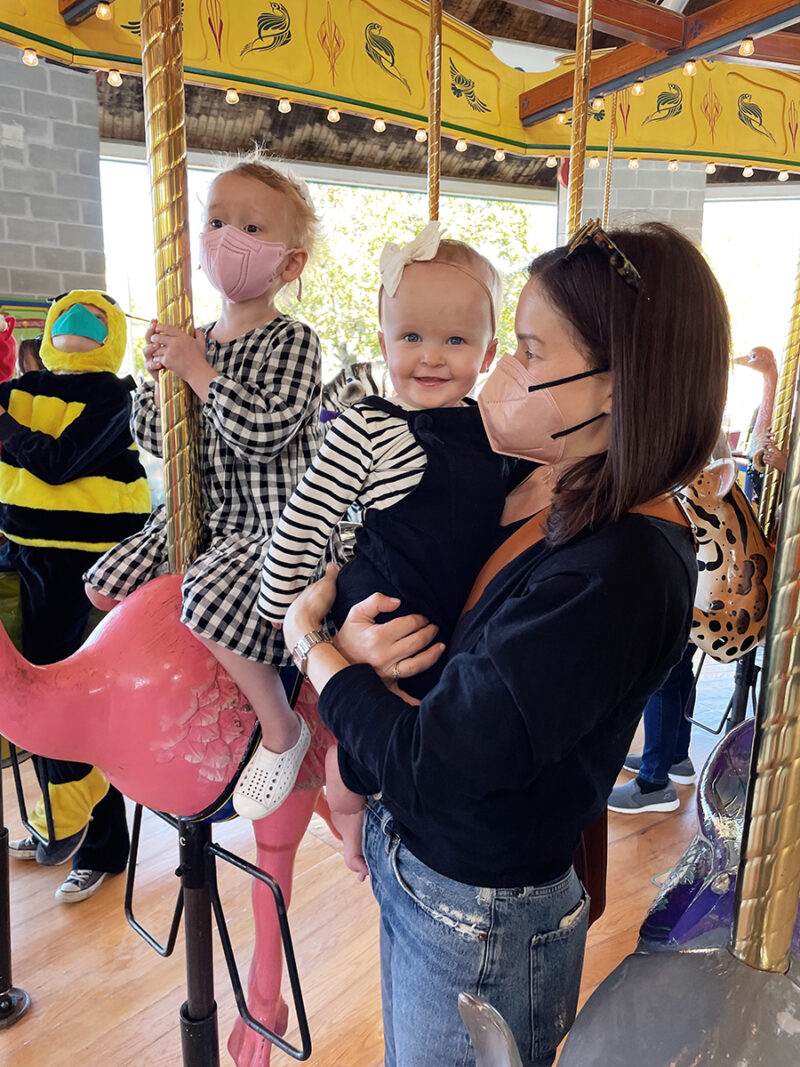 It's been a month and-a-half since my last life lately post. I'm aiming for one of these posts each month and just barely made the cut (how is Halloween already coming up this weekend?!). So here's what life has looked like lately: 10 things that happened since September 10.
Life Lately: 10 Things That Happened Since September 10
1. Most days look the same but we've eased into a nice little routine the last few months.
I'm loving the cooler temps, have started cooking more, the house feels festive and cozy, and my days feel better than they have in a long time. We're more isolated than we were during summer since most kids are back in school and cold and flu season has been so bad this year. Everyone's getting sick and Margot really can't get sick. Not seeing anyone can feel lonely, but I'm pretty used to it by now, and I'd do anything to keep Margot safe while she's at-risk. I'm really embracing this cozy time at home with the girls, working on my blog and Anecdote (big site update coming soon), our design project, and getting excited for the holidays.
2. We were able to get out a bit with the girls.
A patio lunch or two, some trips to the zoo (not really a zoo person but Margot loves the carousel and it's something to do). There were a few trips to grandma's house, a visit to a little farm, and I took Margot on a few indoor errands for the first time in over a year.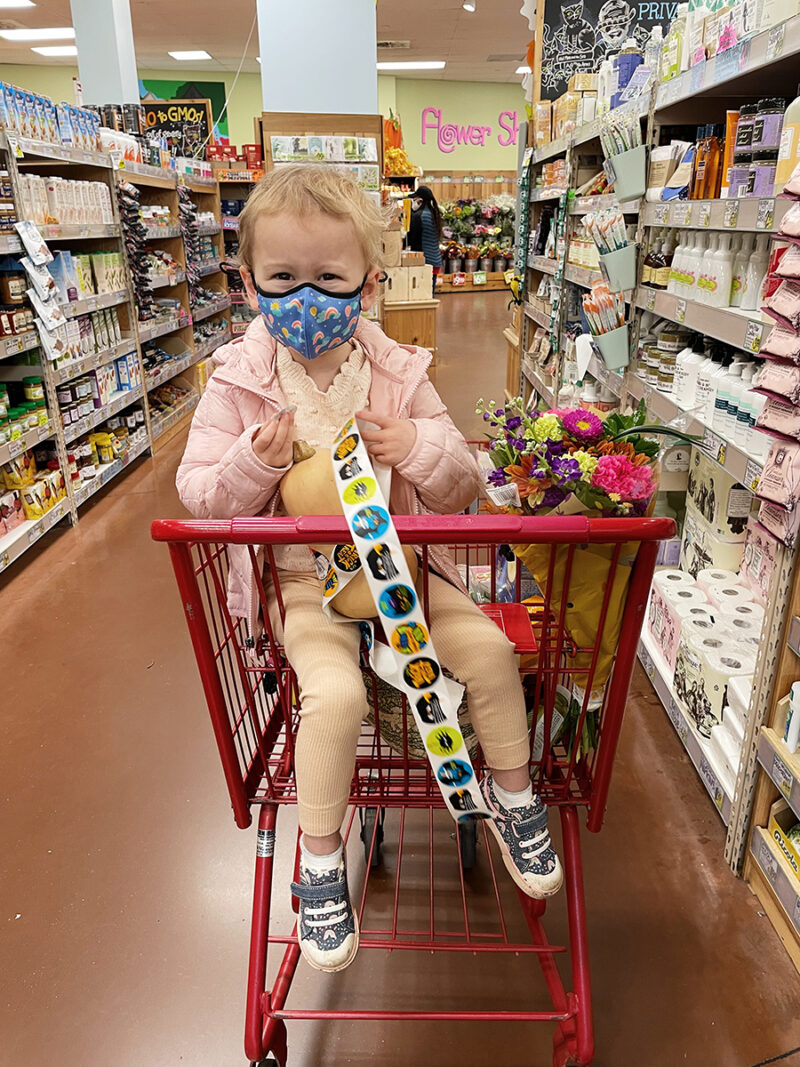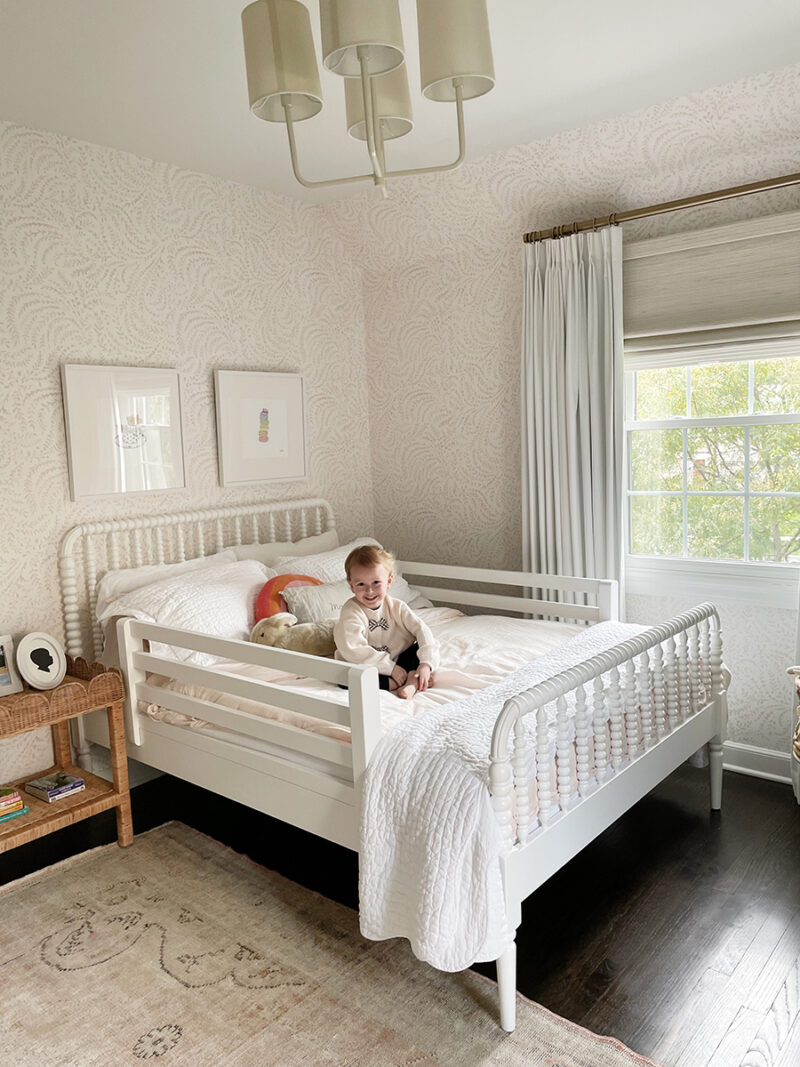 3. Margot's big girl bed arrived!
I'm finishing her big girl room in a timely fashion. And I finally photographed Kate's nursery! 😬 I'd normally just wait on the final steps but already ordered a floor pillow, new lamp, and a few accessories. Once those arrive I'll share photos on my blog. You can shop my home by room here.
4. Conor and I celebrated our 4th wedding anniversary.
We spent a night away at Soho House. It was our first night away since the pandemic and our first night away from Kate ever. Crazy. It's amazing how much that night did for us – we needed it. The weather was perfect so we had dinner and drinks on a patio, slept in, and relaxed, kid-free, for almost 24 hours.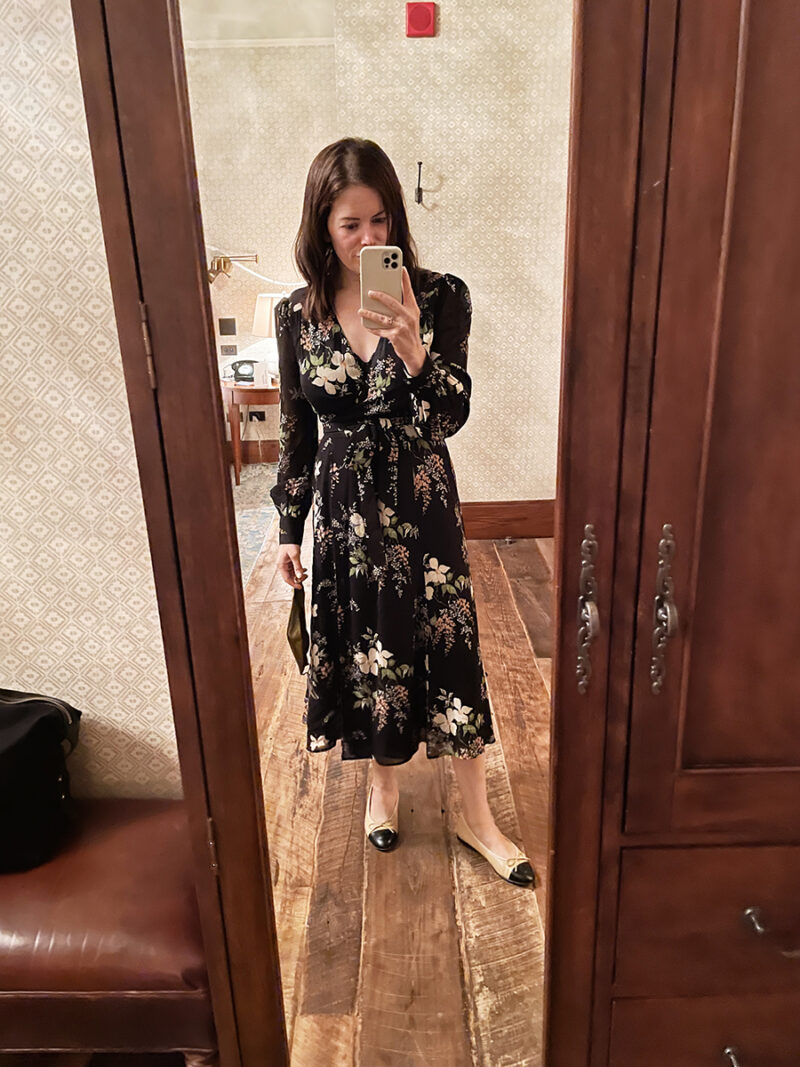 My dress is reformation from 2 years ago. I found a few similar (ish) ones here and here.
To celebrate this milestone, we're offering 20% off all custom upholstery through 11/29/21 with the code CUSTOM20. All my living room upholstery is from Anecdote, so if you've been thinking of biting the bullet, now's the time. More details can be found here.
6. I sold my half of The Everygirl!
Given everything that happened the last year and-a-half, it was time to move on. The sale feels like a huge accomplishment, and I'm grateful for the experience, and the wonderful women I was able to work with along the way.
7. We bought a house with my mother-in-law!
I know how that sounds but we're already partners at Anecdote and she's been talking about renovating and restoring this beautiful 1920s home for years. It is a huge project and the sale put us in a position to be able to go in on it with her, so we did. This is something I've always been interested in but I don't know the first thing about renovating a house, so I am excited to take in as much as I can.
8. We (all of us!) raised over $120,000 for childhood cancer research!
It feels like so much and I am so grateful for all of your support. Thank you, friends!
9. I planned our Halloween costumes.
This is our first time doing family Halloween costumes, and it's going to be pretty epic. The theme is something Margot loves and everyone's in on it. Any guesses? Kate's cow costume is not part of the theme (it's Margot's old costume)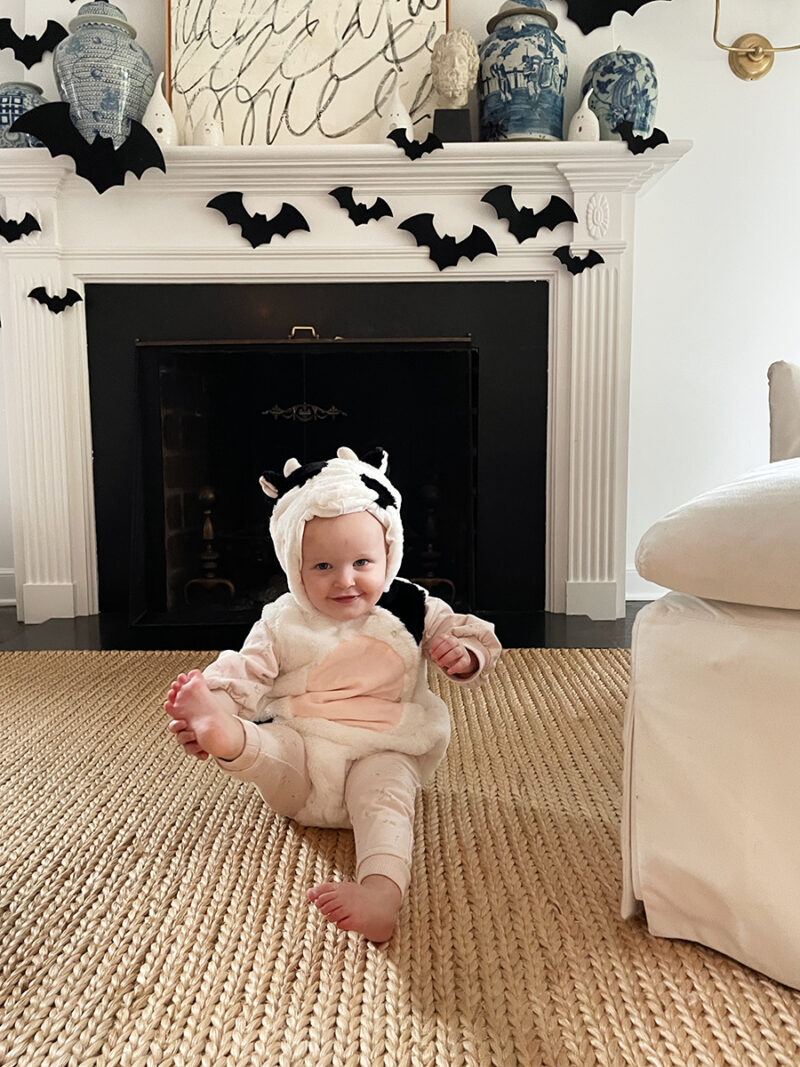 10. My holiday content (mostly gift ideas) is in full swing.
It all started when a few things i looked at were backordered a month ago. I thought I'd share gift ideas early for those who want to get ahead, and for the first time ever, I finished my Christmas shopping in October. It feels so nice to know that it's done, and to have these guides rolling out early so I can slow down and really enjoy the holidays with my girls.