How to Style a Fireplace Mantel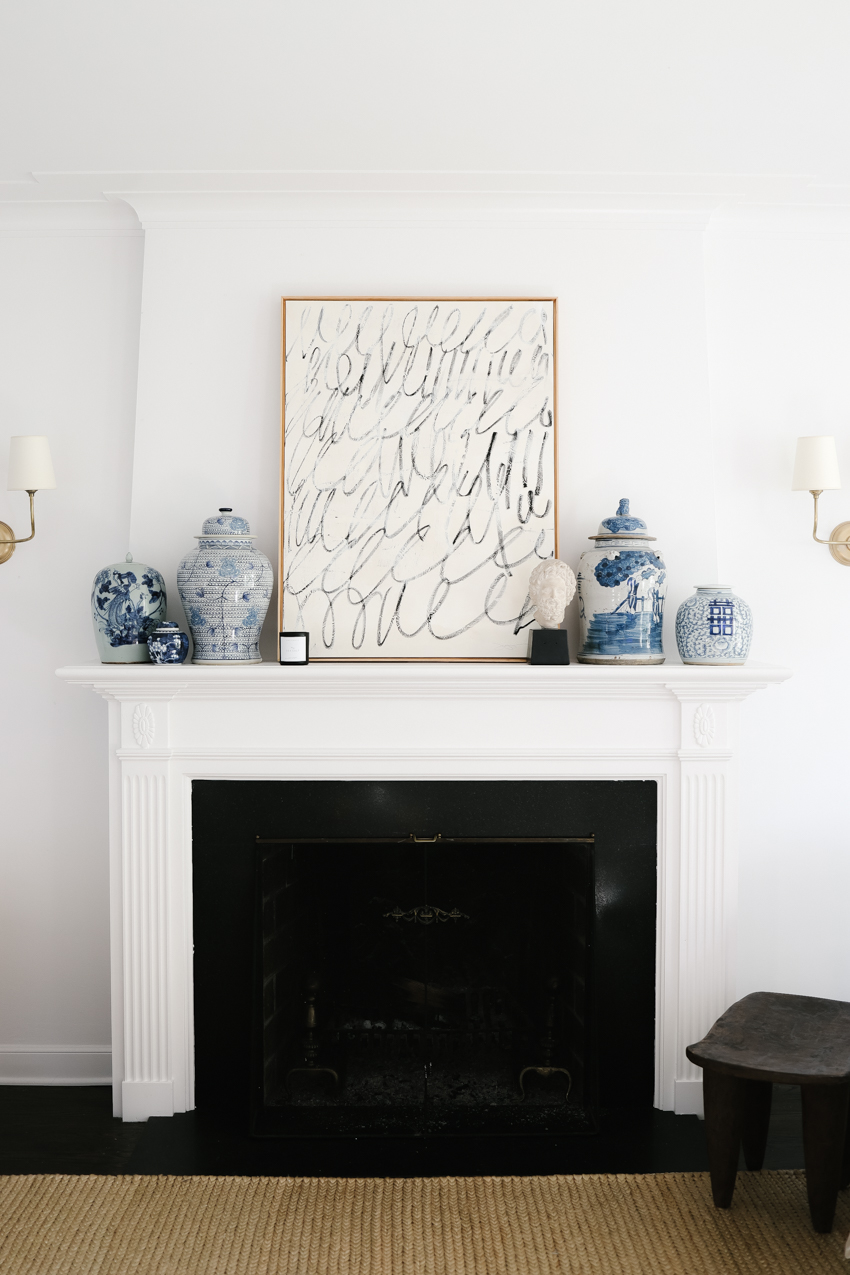 When we began the search for our home, a fireplace was a must. A mantel is the heart of a room, especially in those cold months when you're cozied up by the fire. Ours looked good enough but didn't feel done, so I moved a couple things around the house and purchased a few ginger jars. When it comes to styling a fireplace mantel, there are a few things to consider. You'll need something large, like a mirror or art, but what about the rest?
How to Style a Fireplace Mantel
Not long after we moved in, we added sconces which brought traditional symmetry, so I opted not to make things overly symmetrical on the actual mantel, but flanking art with matching ginger jars is always a nice option.
A piece of art or mirror
First, I brought my favorite piece of art by my friend and artist Josh Young back into our living room. It was initially next to our TV (which is on a console on the other side of the room), then our bedroom, and now, right back where it was meant to be. I've been asked why we didn't mount our TV above the fireplace, and that's just not something we ever considered since we didn't want the TV to be the focal point of the room. Back to the art. It's not wide enough to be the only thing up there, but serves as the perfect anchor. Find a piece of art or mirror you love, and work around it. We used to have a mirror up there but once the sconces went up, the mirror didn't stand out.
Objects (ginger jars)
When it came to layering objects, I went with a mix of ginger jars at varying heights and styles brought in color and tied things together. I purchased a few from One Kings Lane, and the rest are vintage from Anecdote. Once I figured out the ginger jars, I added a vintage bust and one of my favorite candles. I really like adding an object like a bust or small sculpture to bring in something different.
Greenery
I would normally have some fresh greenery (branches or hydrangea) for height, but haven't really had those lately since we're only doing curbside pickup. The girls were napping and I had my moment to shoot, but greenery is always a welcome addition.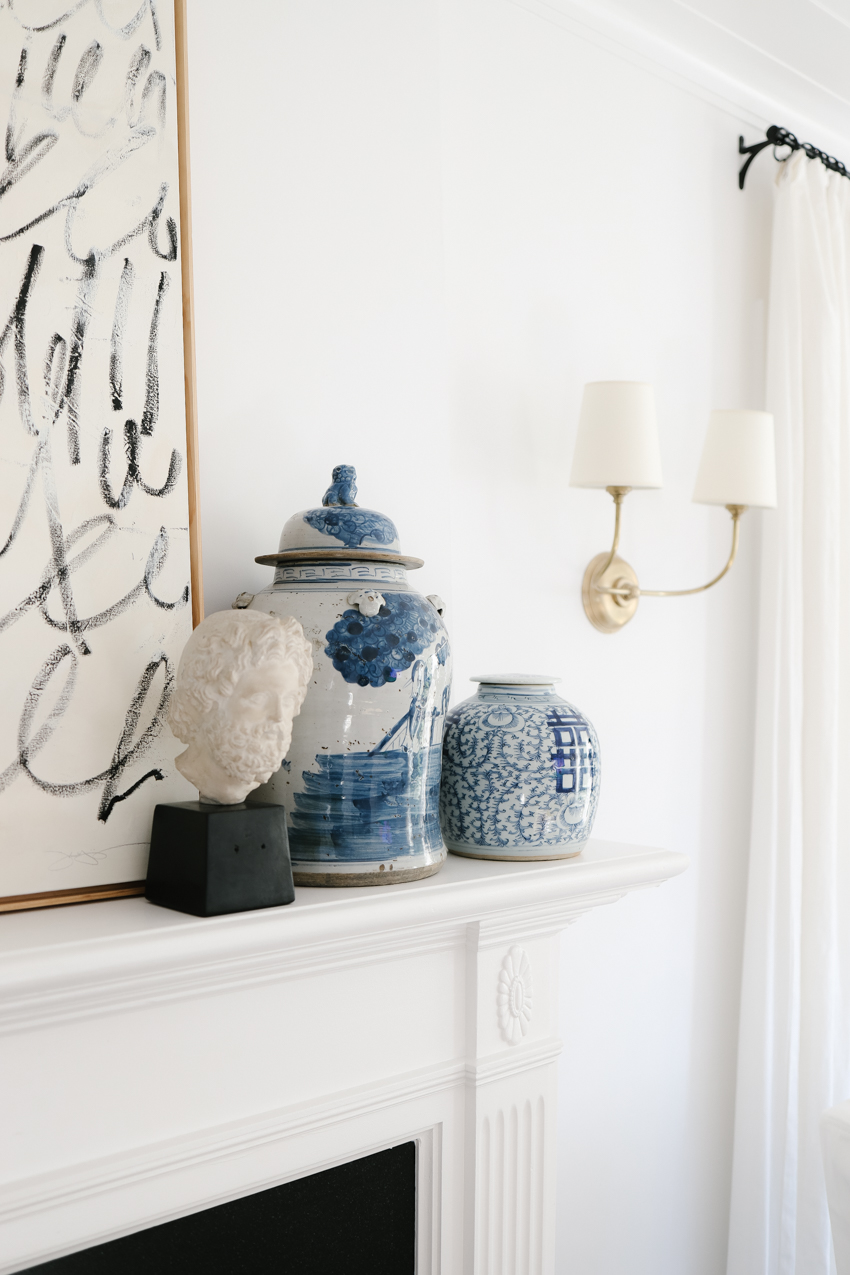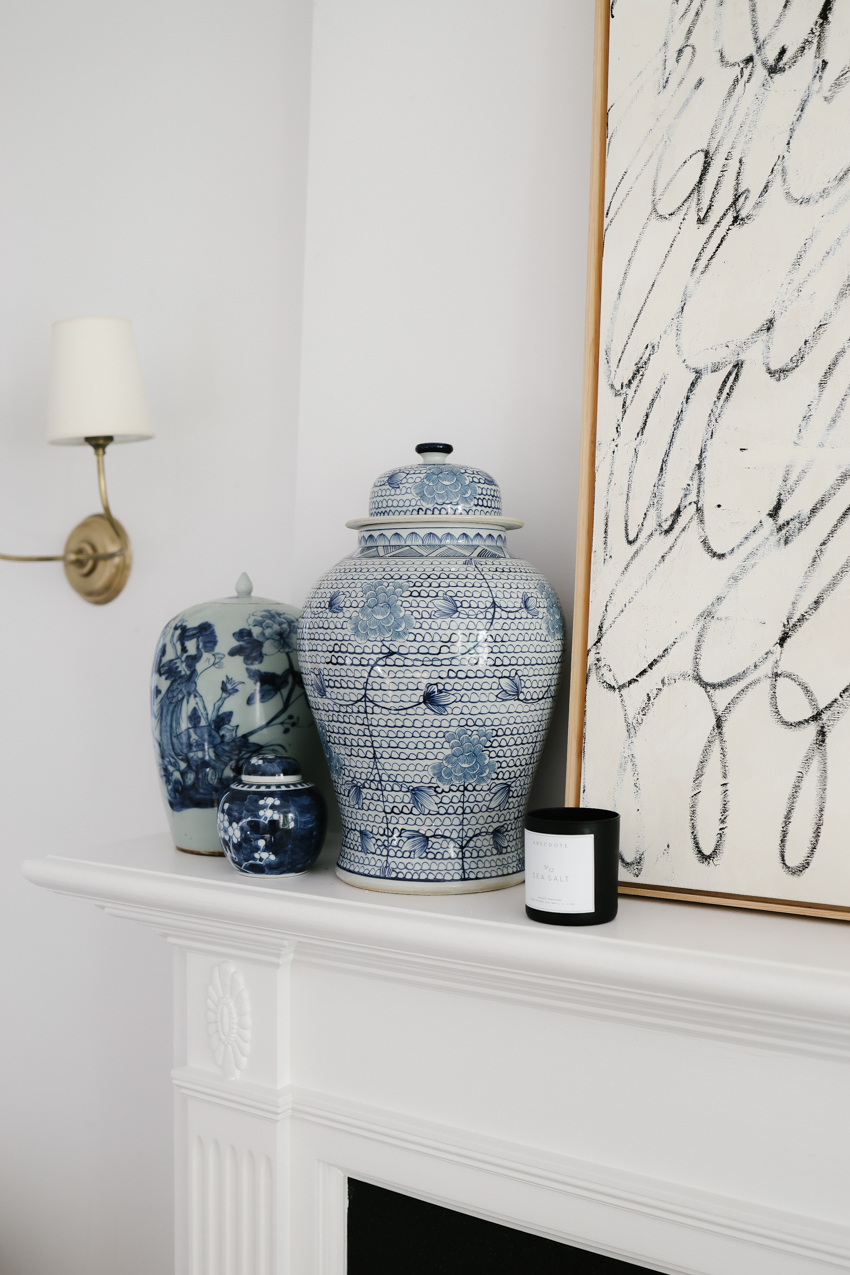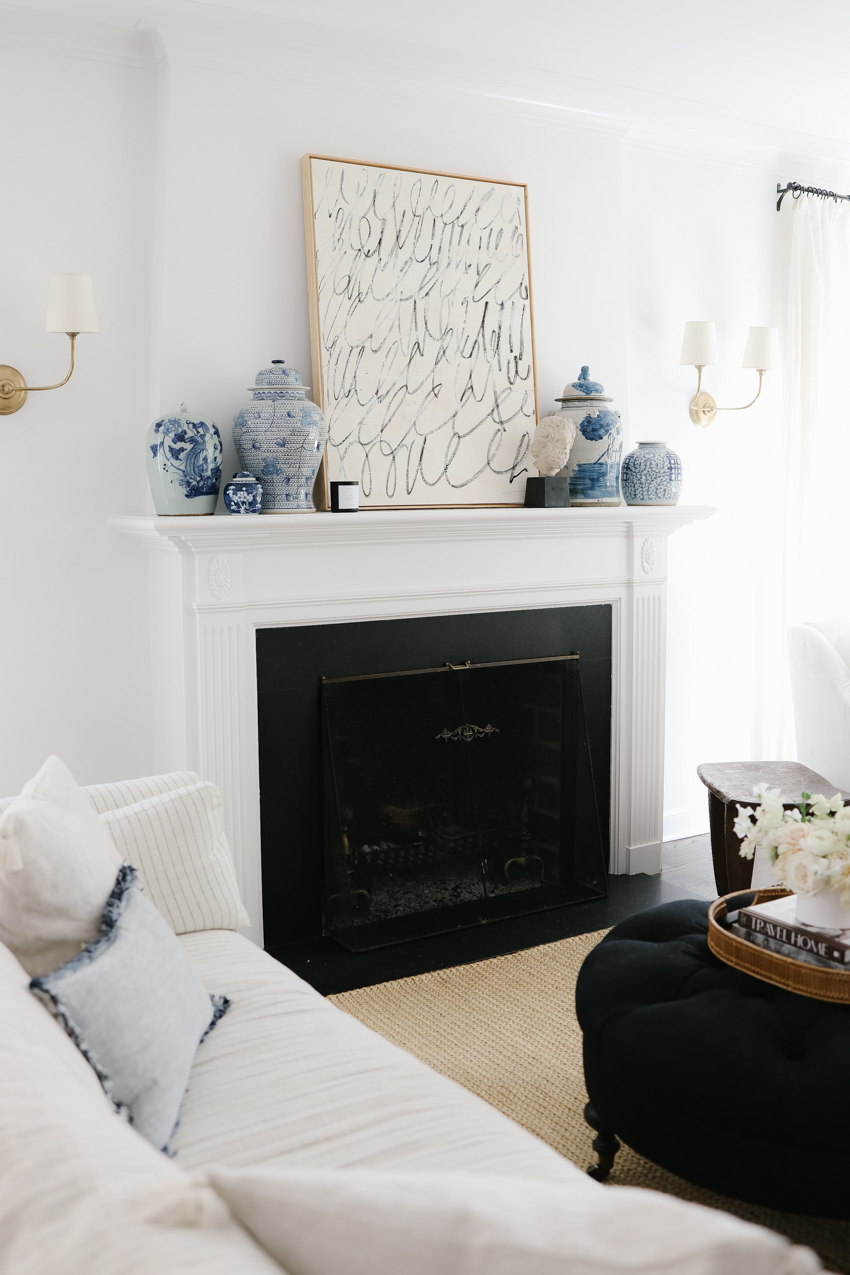 Here's what I used to style our fireplace mantel