FREE Spring Tech Backgrounds for your Computer and iPhone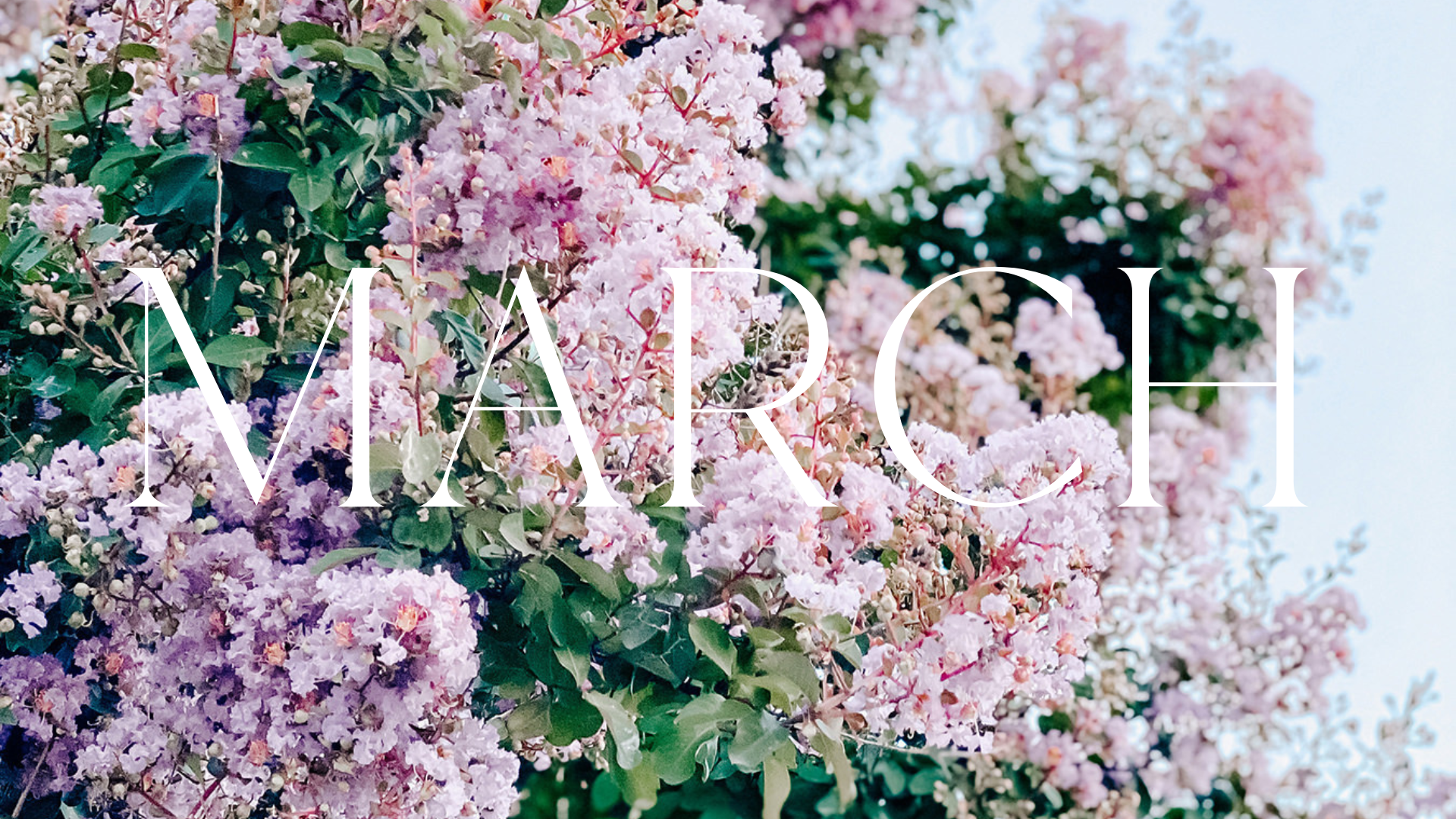 I am a few days late, but my pregnant brain is exhausted and completely forgot about this month's tech backgrounds until a few days ago. But it was the weekend. And I had other work to do. And did I mention that I'm tired? I whipped up a few free spring tech backgrounds for March and have a few more from last spring here, too. I kept things really simple this month and am going to get ahead for April since next month is baby month. 😳 Feels so close yet so far.
FREE Spring Tech Backgrounds for your Computer and iPhone
We've had some warm(ish) days and I'm starting to feel hopeful and a little antsy. There's still some snow heading our way, and I'm just so ready for dresses as I always am this time of year. But being pregnant, dresses just feels so much easier. I really can't wait to wear my favorite dress again. I'm also really looking forward to landscaping. Last year, we pulled a bunch of dead trees and shrubs, but there wasn't really time to plant anything else, so our house looks a little sad. We do have a lot of deer so it's going to be a challenge figuring out what we can plant and where, since they'll eat everything. My dreams for a house covered in hydrangea will likely not come true, but I love our home and honestly love seeing anywhere from 5-10 deer in our yard at any given time, so it's worth it. One of those beautiful moments I hope never gets old.