The Best Trader Joe's Snacks for Kids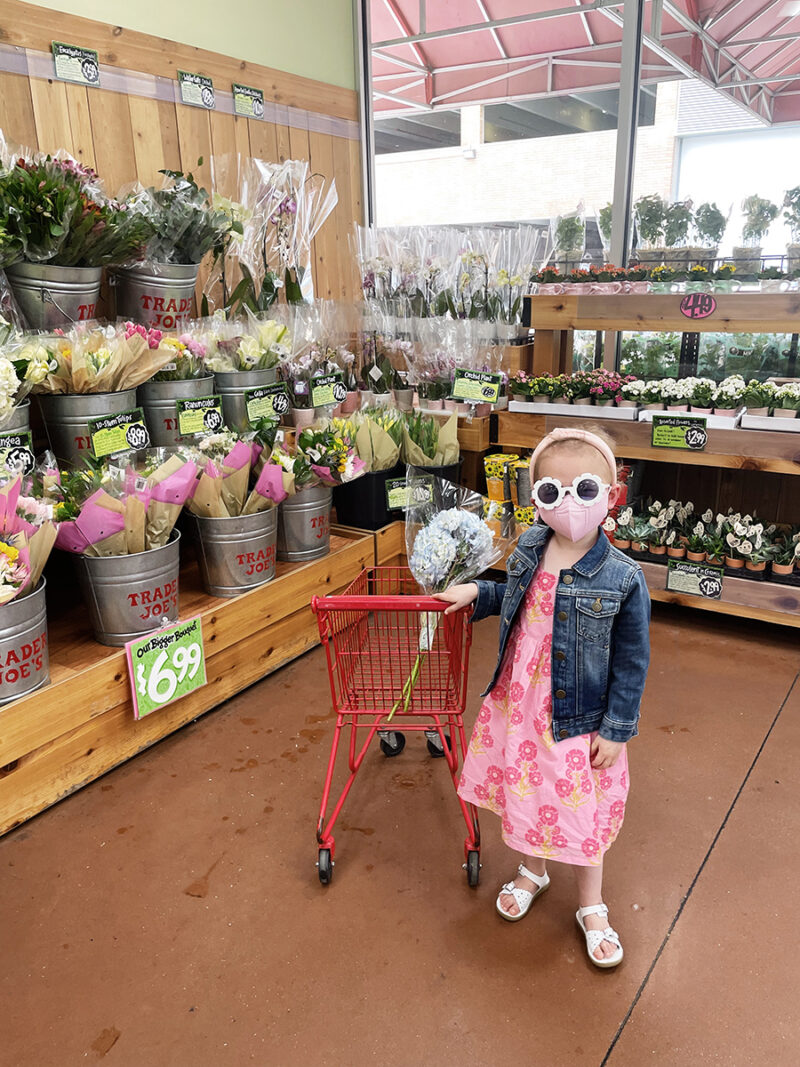 Trader Joe's one of everyone's favorite grocery stores for a reason. Get your groceries, florals, everything you'll ever need for a cheese board, budget-friendly wine, and the best snacks for kids. Fresh fruit and veggies are my preferred snack options but it's not always possible to have them on hand, and kids want to have a little fun, too. We don't always have the time, resources, or energy to prepare homemade snacks, and the Trader Joe's snack aisle is filled with all kinds of kid-friendly, healthy snacks. It's easy to get overwhelmed wandering the aisles of Trader Joe's stores, so I'm sharing a roundup of our favorite TJs kid-approved snacks.
The Best Trader Joe's Snacks for Kids
I shared my favorites from the beloved grocery chain here. But then I became a mom, and the love went to another level. Trader Joe's is more than everything but the bagel seasoning. Easy meals and great snacks are reason enough to shop there, but the great prices, stickers, a tiny shopping cart for your kids to push (and fill), and friendliness of the staff take it to another level. From trail mix and cheese bites to peanut butter pretzels and granola bars, your local Trader Joe's has it all.
There are the snacks we go back to time and time again, and a few new gems that made the cut. The store near our new house is even bigger than our old TJs and is only a few minutes away. If you're a parent or a person that loves a good snack, these are the products you need to try. Also, just throwing this out there in case you've missed them. Try the Trader Joe's chocolate and sea salt and turbinado sugar almonds. They are the best. My girls love Trader Joe's (or as my 4 year old calls it, Trader Jones).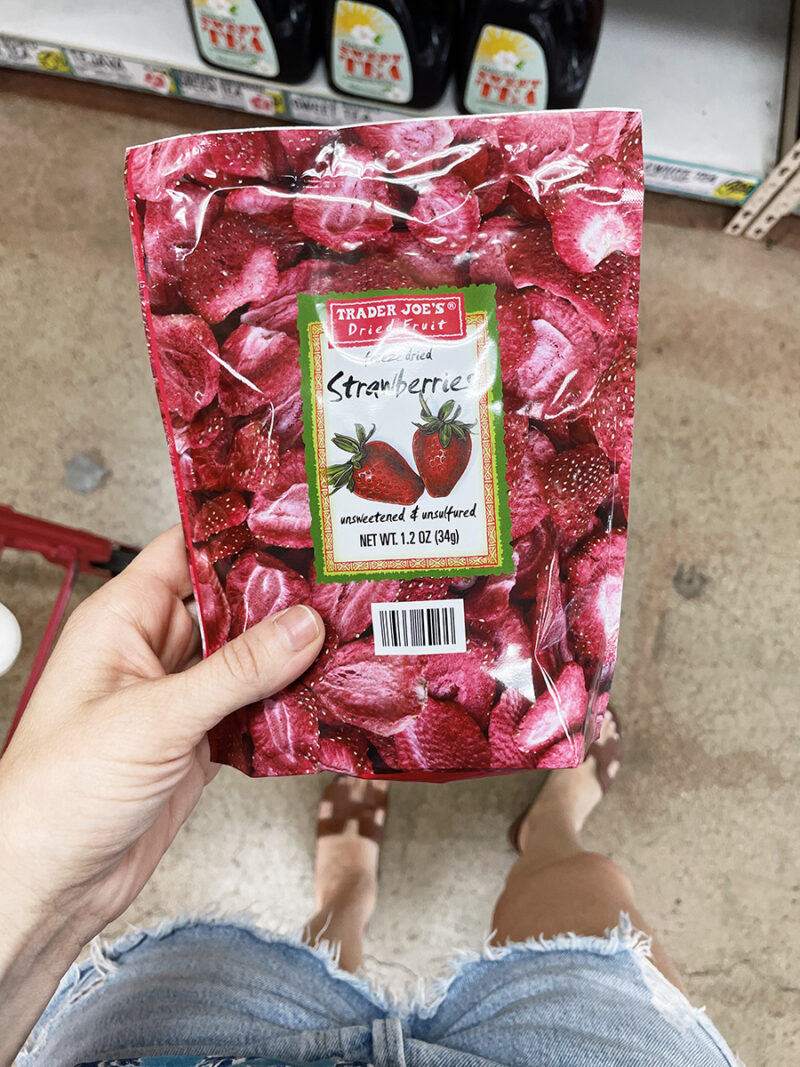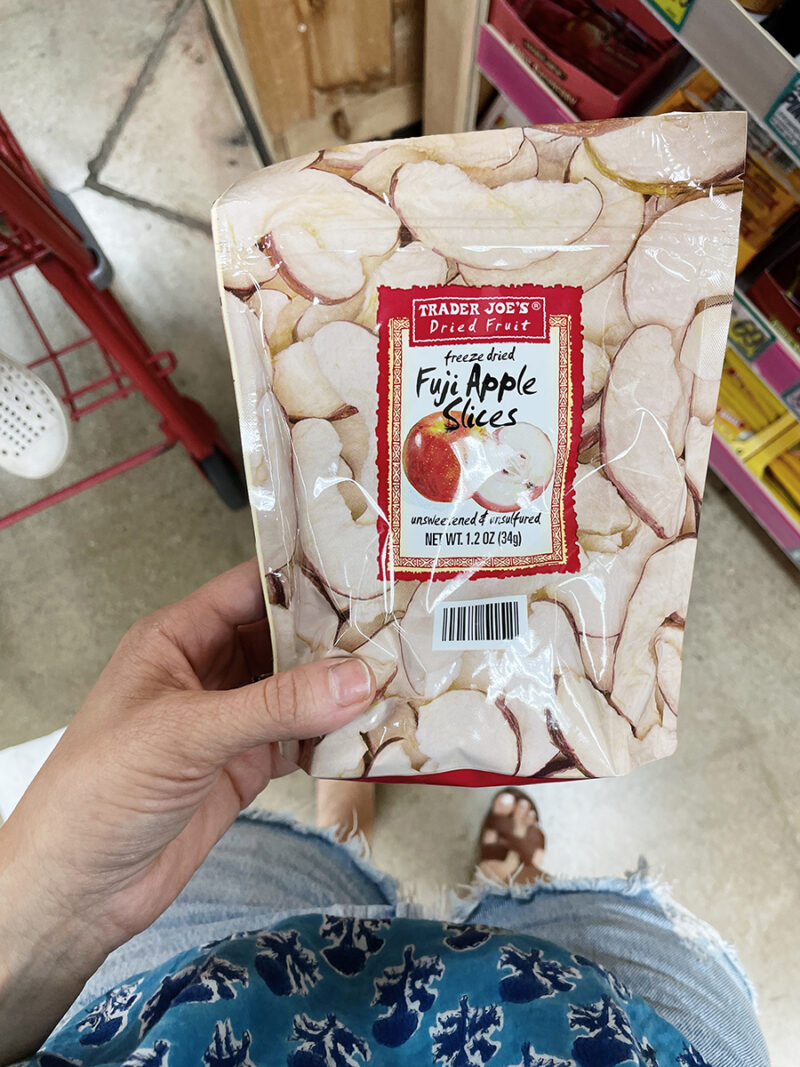 Freeze Dried Fruit
Freeze dried fruits are one of the best trader joes snacks. These are a great snack with zero added sugar. And if you want to make them more fun for a toddler or preschooler, call them chips. My 2 year old loves strawberry chips and thinks they are a treat. They're great on-the-go, too.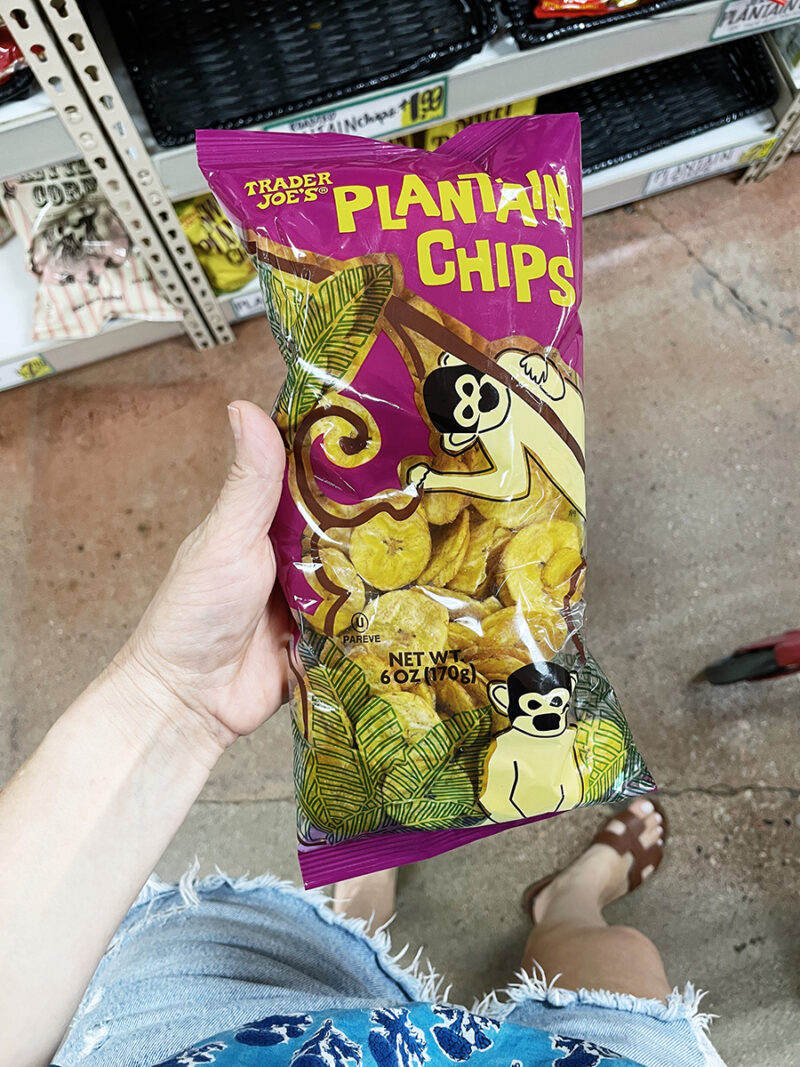 Plantain Chips
Have a salty craving? These are my favorite snack, but they're great for kids, too. They are the perfect snack and a great substitute for potato chips. If you're trying to eat healthy but find yourself craving a salty or crunchy snack, give these a try. My favorite way to eat them is with a little guacamole, and bonus: they are paleo (clean).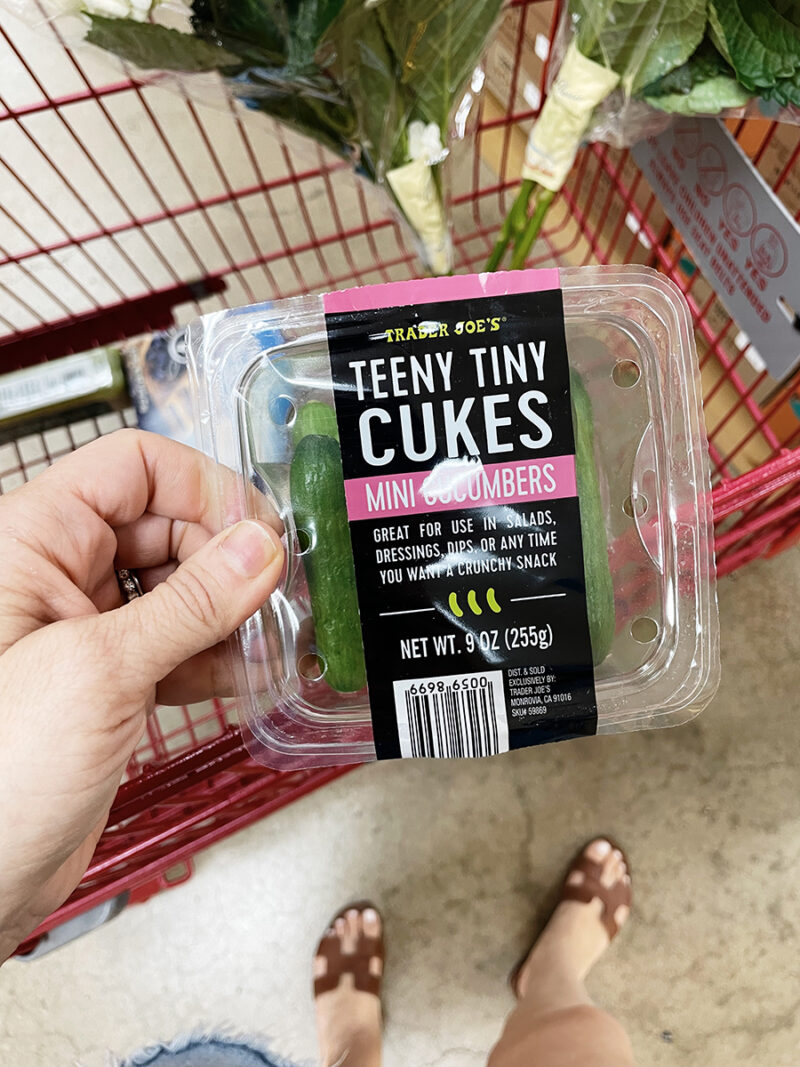 Teeny Tiny Cucumbers and Hummus
The perfect snack for kids – tiny cucumbers are more fun than regular cucumbers. Look how cute they are. Serve them with guacamole or hummus.
Organic Mini Peanut Butter Sandwich Crackers
These are one of the best trader joe's snacks for kids. They're small and delicious, and you can get them with peanut butter or cheese in the center.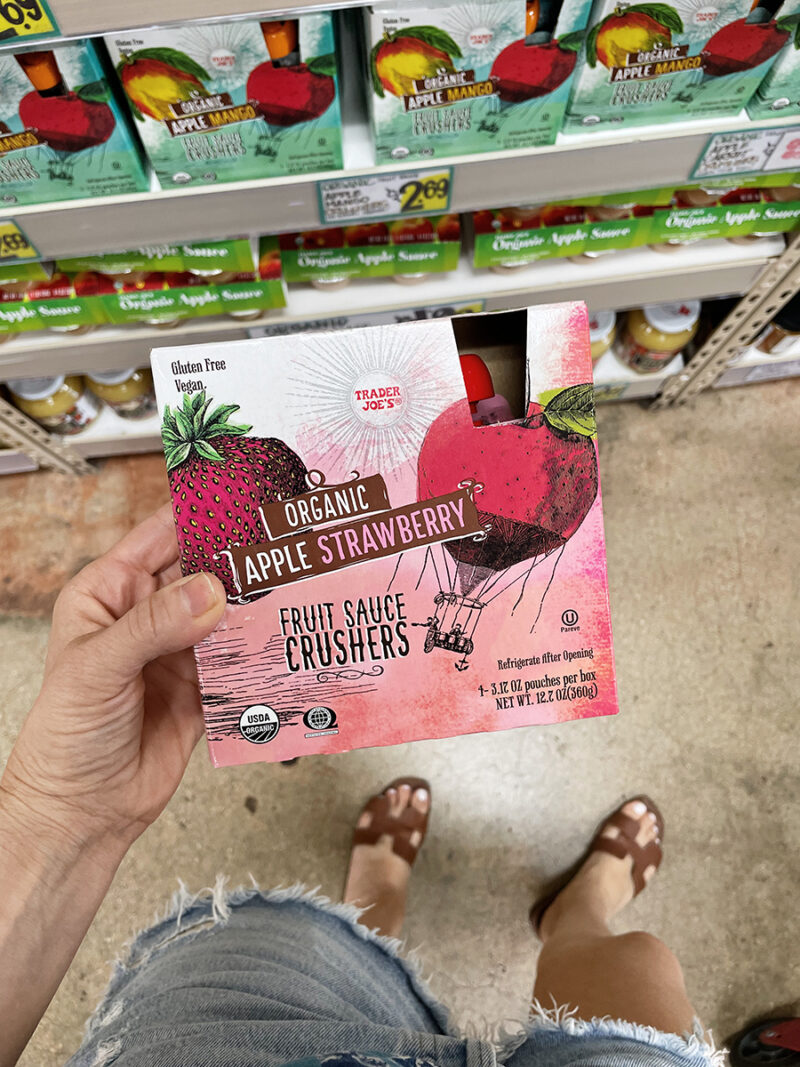 Organic Fruit Sauce Crushers
Looking for an easy on-the-go snack with simple ingredients, and one that won't make a mess? These organic fruit sauce crushers are the best.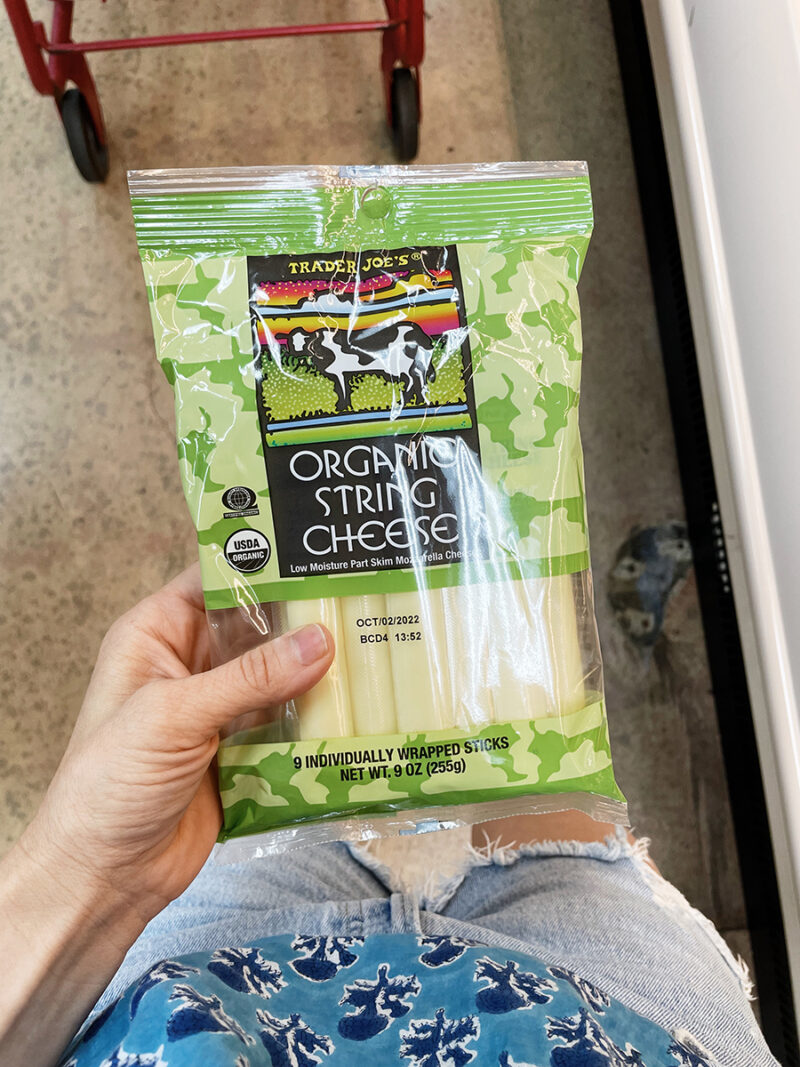 Organic String Cheese
String cheese isn't groundbreaking, but the organic Trader Joe's version is priced better than the organic string cheese at Whole Foods.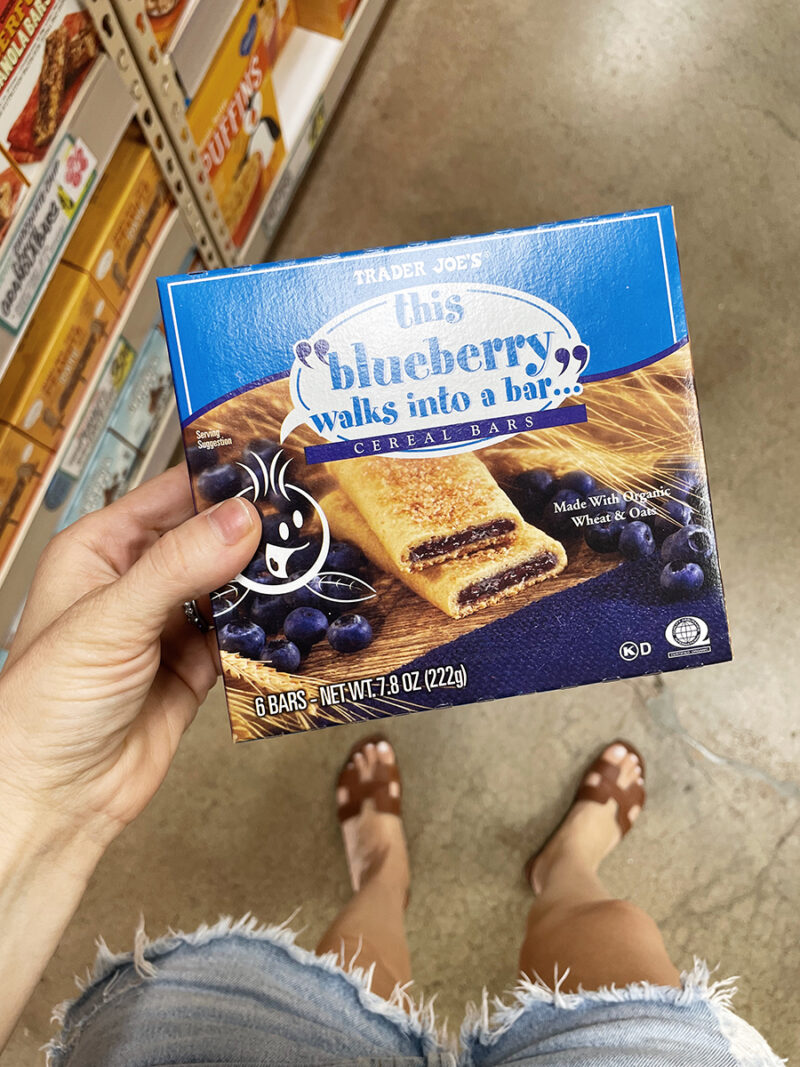 Cereal Bars
These fruit bars are one of Trader Joe's most popular snacks for a reason. They come in a variety of flavors and are soft and delicious – kids love them. They're a great option for toddlers, too. Grown-ups do, too.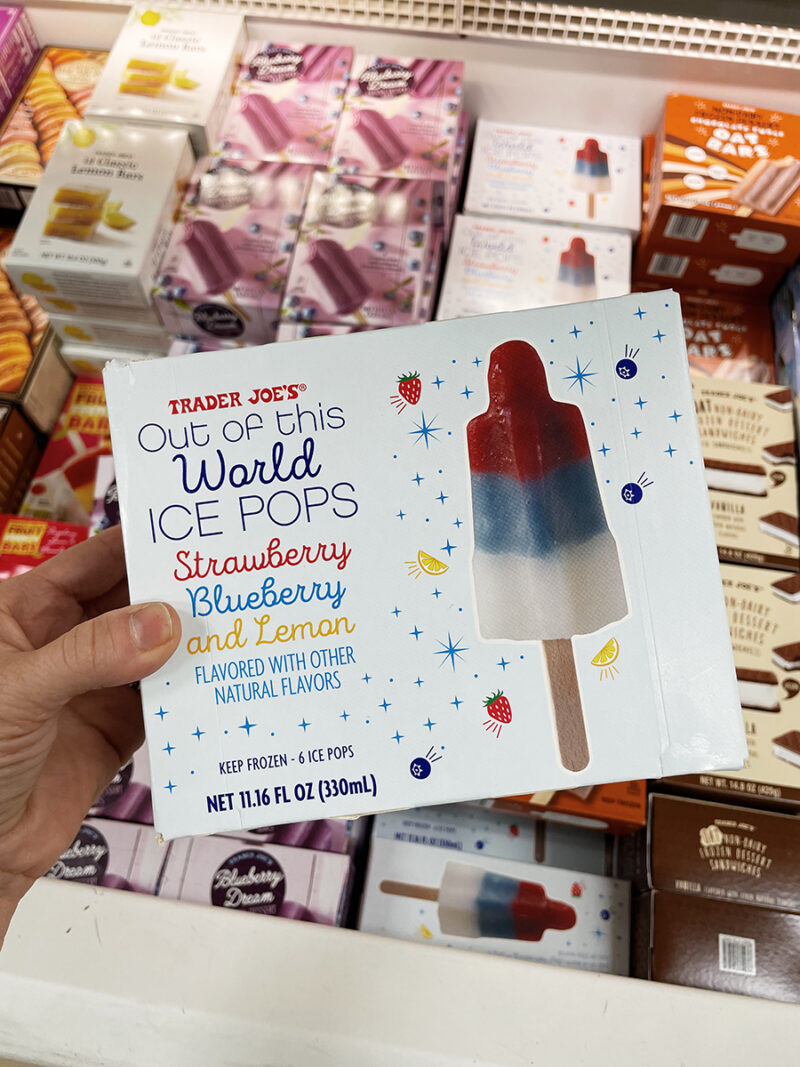 Out of This World Ice Pops
Both my girls love these ice pops.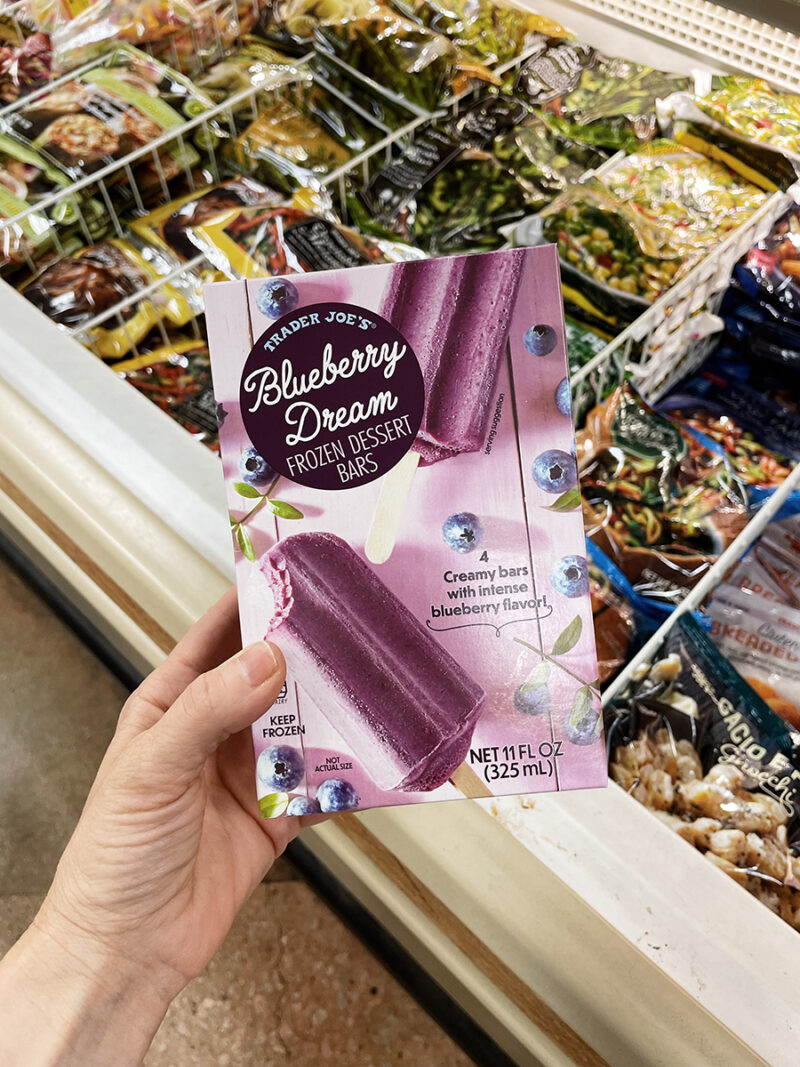 Blueberry Dream Frozen Dessert Bars
These frozen pops are such a treat.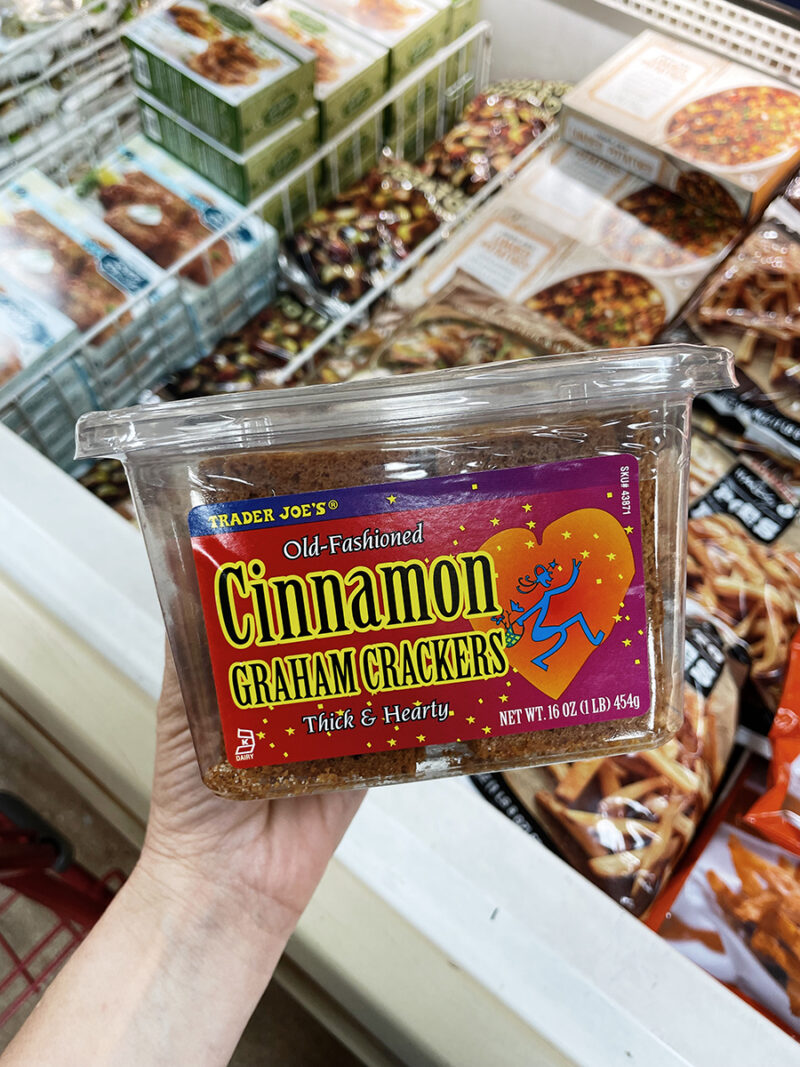 Cinnamon Graham Crackers
Another one of our favorite things. Both my girls love these sweet graham crackers sprinkled with cinnamon. They are delicious.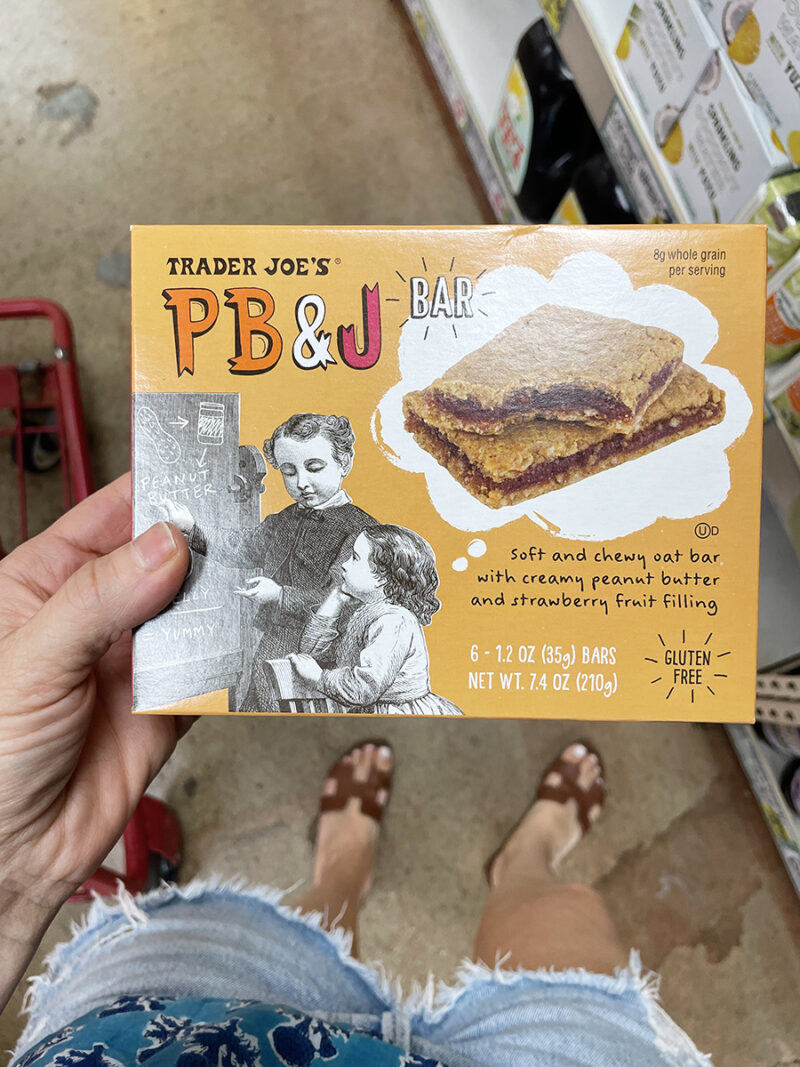 PB&J Bars
Trader Joe's version of a PB&J – these are a soft, easy-to-eat snack for kids.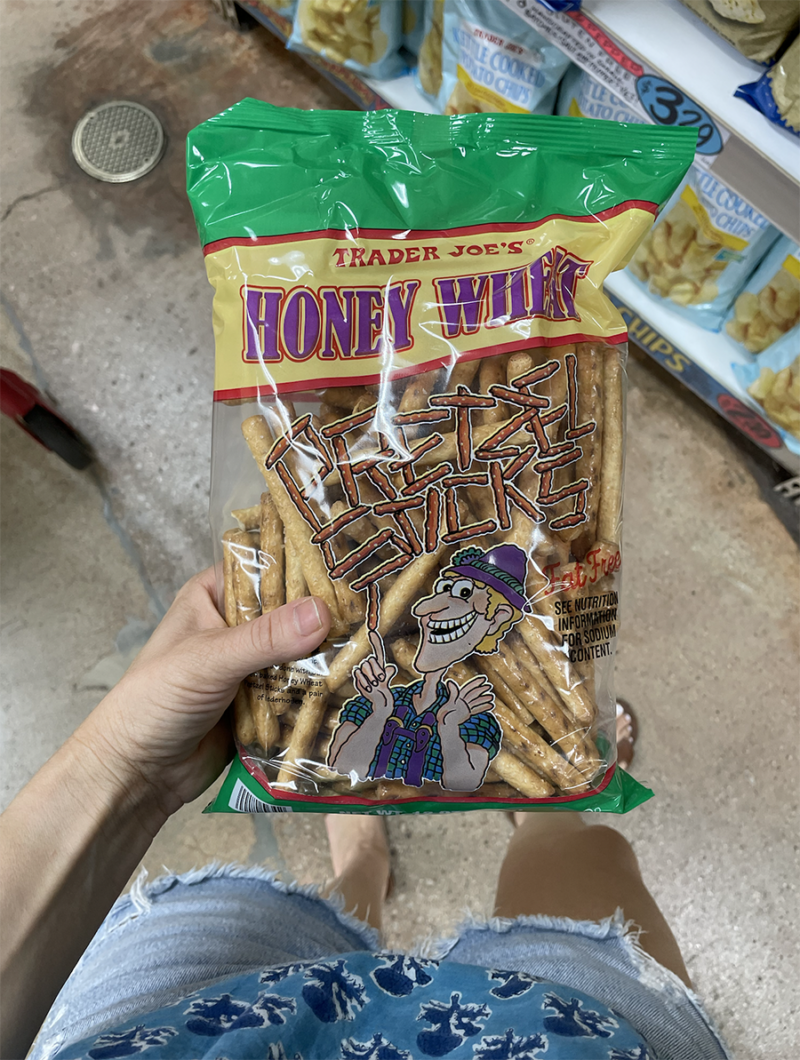 Honey Wheat Pretzel Sticks
Pretzel nuggets make me nervous for younger kids, so I prefer these pretzel sticks since they're easier to hold and bite. I used to get these all the time – they are crunchy and a little bit sweet, and so good with peanut or almond butter.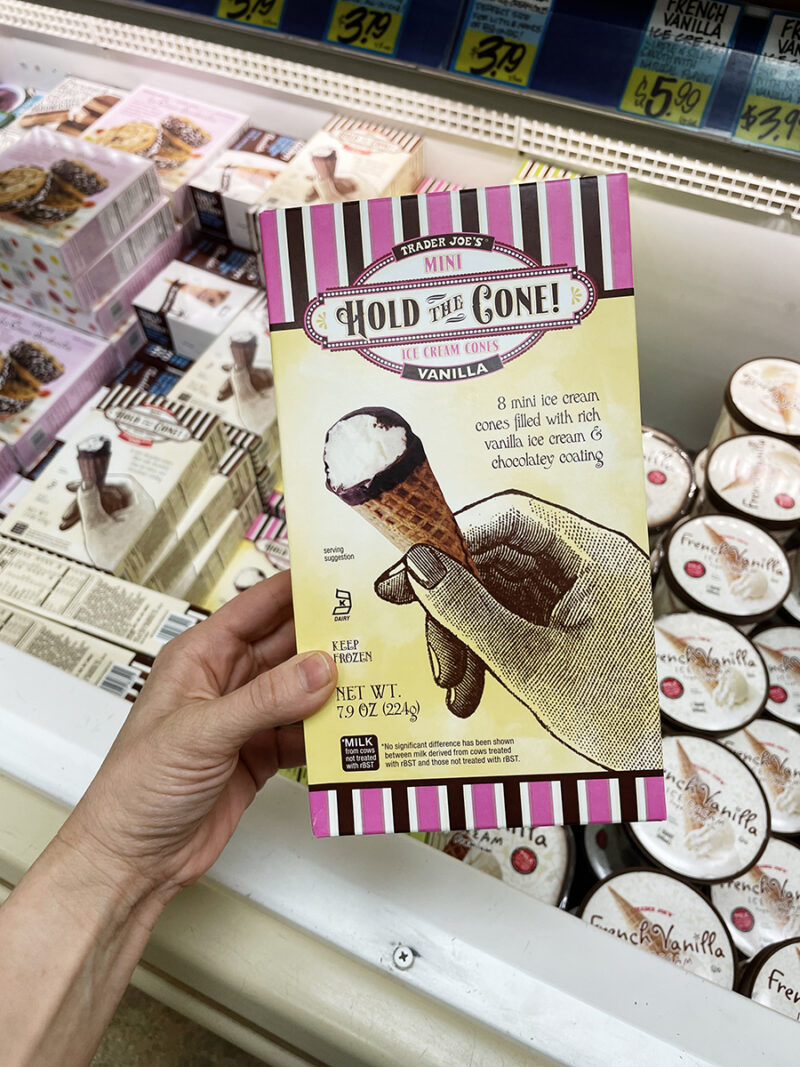 Mini Hold the Cone Ice Cream Cones
I went through a (short) phase in my late 20s when I'd wake up and have one of these in the morning because I could. Five year old me would have been so proud. But in all seriousness, both my girls love these, and if you have a sweet tooth, they are the perfect size mini ice cream cone.
And a few favorites that aren't pictured
Cheese crunchies
Plain greek yogurt with no sugar added fruit preserves