2019 Holiday Gift Guide: My Favorite Things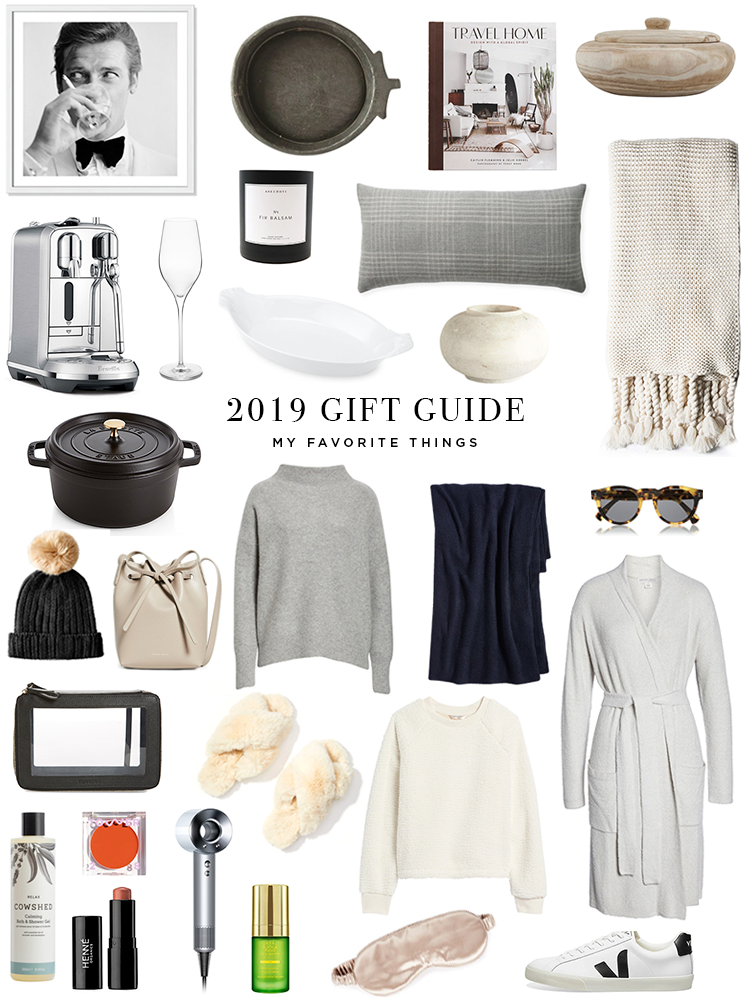 It's the time of year to treat yourself and all the special women in your life. It's also a time to give, share kindness, and enjoy this special season with the ones you love. This post is not my Christmas list, but it does include the things I love, wear and use all the time. I'm including some favorite splurges, too.
I also have huge news. Today is the first day of Shopbop's biggest sale of the year, and a few of my favorite things can be purchased up to 25% off with code MORE19! It ends December 3rd and the best items sell out fast! My Veja sneakers are going to GO. Shopbop's gift guides are great if you need some help shopping. They carry some of my favorite brands like Vince, Madewell, Mother, and Free People.
My favorite splurges