How to Make Friends as an Adult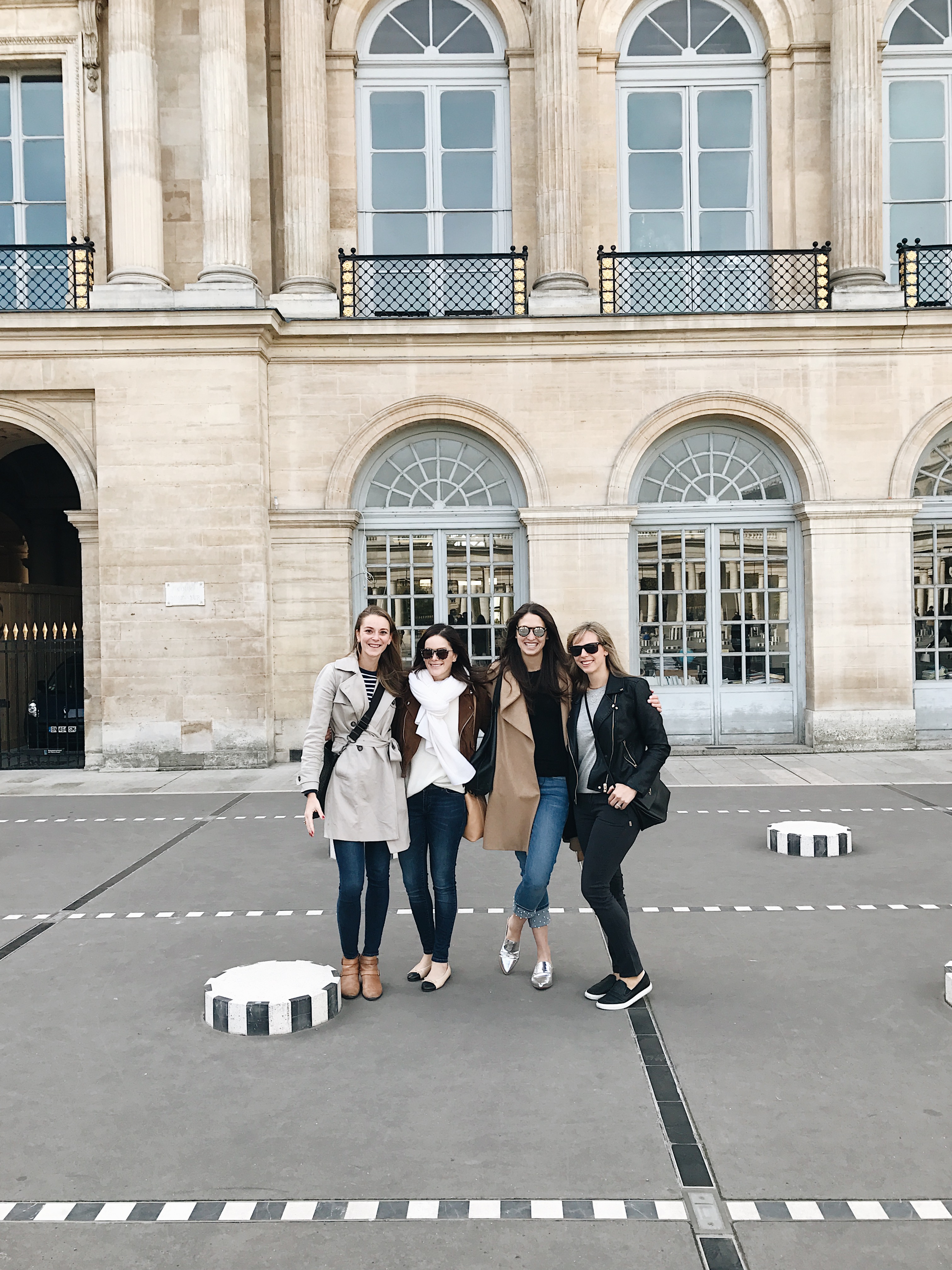 Making friends when you were young was so easy. You bonded over things like being children or liking the same game – you'd meet and 20 minutes later, have a new best friend. When you were a little older, you looked for someone you could have fun with. Then you entered the real world and weren't handed a new group of 20+ friends to choose from at the start of a school year. Between work, errands, and needing at least a night or two to lounge on the couch because you're just soooo tired, and friendships don't magically happen the way they used to. They're also no longer just about games or who wants to go out on a Saturday night. You have a better sense of who you are now and all of a sudden, find yourself looking for more.
I met everyone I know in Chicago since moving here in 2010, so naturally, I get a lot of questions about how to make new friends as an adult. It wasn't easy, but I put myself out there (no, I didn't always want to and it didn't always work) and I have met some truly wonderful friends. Some friendships faded while others grew stronger as the years have gone by. When I first moved to Chicago, I used to go out to bars almost every weekend (yes, I'm rolling my eyes with you and no, I don't miss that at all) so my friendship group was a little different than it is now. But we grow up a lot from 27 to 35 except I'm actually 36 and keep forgetting that fun fact. I'm still close with a few friends I met back then, but we grow up, people grow apart, and things change, and that's ok. Not all friendships will last forever.
See the girls in the above photo? Left to right, a photographer I met through a friend, a girl we featured on The Everygirl who I became friends with when we saw each other at a co-working space and sat down next to each other, and my crazy ex-boyfriend's neighbor who I said hi to when she first moved into his apartment complex, and asked to get together since I didn't have a lot of friends in Santa Barbara at the time. Three of my closest friends who traveled across the world for my wedding in 2017.
So what do you do when the weekend rolls around and you realize you need some girlfriends to spend time with? Where do you go? What do you do? If you're ready to meet new friends, you're going to have to step outside your comfort zone, but here are a few ways I've added to my real life grown-up friend group.
Reconnect with Old Friends
This is phase 1. Chances are you know someone you really like and lost touch with, or have been playing the "we should get together" game with for months (or longer). Been there and done that more times than I can count. Reach out to your old friends and always make the time to maintain those friendships both near and far. Again, it's 2019 and so easy to stay (or get) in touch these days.
I was always the type who just had a few close friends and as you know, friends grow apart, but I'm still in touch with a few from my childhood and college. As you know, I lived in California prior to moving to Chicago, so this means regular calls and FaceTime with friends who are thousands of miles away. I talk to the ones I'm closest with almost weekly. When my friend Jessie, who I met in Chicago years ago, moved to Minneapolis, we always made a point to stay in touch, and it still feels like she's very much a part of my life even though we don't see one another very often.
Turn to Social Media
This has been such a big one for me, so take note. I've met most of the friends I'm closest to online – via my blog and social media.  I've even put together a few of these posts to help hundreds of you connect with one another. I met my business partner through blogging and my husband on Tinder so online relationships are just a thing for me. Chances are, you're on instagram because it's 2019 and pretty much everyone is on instagram. It's such a great way to form relationships and even friendships with people in our city (and around the world). If there's someone you chat with who lives in your city, ask if they'd like to meet up.
Ask for an introduction
Do you know someone who knows someone that you want to meet? Ask for an introduction! If one of my friends asked me to help connect them with another friend, I wouldn't hesitate for a second.
Introduce others
This is something I love doing. As you know, I regularly help you connect with other readers in your city and I do this with my friends here in Chicago, too. If I meet someone new or know two people who should connect, I make it happen. I don't even think about doing it – it's just what I do (if that makes sense). Last spring, I made a new friend through instagram, and she's become good friends with one of my friends. How'd they meet? At an event I hosted and invited them both to. Because they said yes to leaving the house on a weeknight, exchanged information, and stayed in touch.
Consider leaving the house
Is everyone at work going out for drinks? Has your cousin been trying to connect you with someone they know who just moved to your city? How many times have you been invited to something and said no? I know, I know. You're tired. I'm tired too. But the odds of a new friend just showing up at your front door? Probably not happening. So you're probably going to have to get out and actually do things. And you're going to have to say yes to invites, too.
Try something new
Join a gym, running group, or book club. Sign up for a class. This is a great way to meet like-minded people with interests similar to your own.
Make a move
This is one of those things that isn't always easy, but sometimes, you have to make the first move. Have you been talking to someone in your new running club and feel like you could be good friends? Ask that person if they'd like to get together sometime.
Some of you might tell me you're too introverted to put yourself out there and others might hate going to events and participating in small talk. I'm with you. As extroverted as I may seem, I'm much more of an introvert. Extroverted introverts are a thing – I'm one of them. It's really all about balance. I'm not suggesting that you put yourself out there every single day until you have a new best friend. But pick one or two things you can do each week. Say yes to an invite or an event. Just one. Surely you can survive that. Make it a point to talk to 3 people, but do your best to start a real conversation as opposed to small talk. I'm not one to work a room at an event – I usually find one or two people and just really dive into a conversation.
When you do meet someone new, open up a little bit. I'm not suggesting you tell this person about all the hardest things you've been through, but let them know you a little bit, and get to know them. Ask questions, be honest, and find a deeper way to connect. Forming real friendships as an adult is about so much more than basic common interests. We're looking for people we really connect with, and the only way to connect is to really put yourself out there.
How have you made new friends as an adult?