2018 Gift Guide: 50 Gifts under $50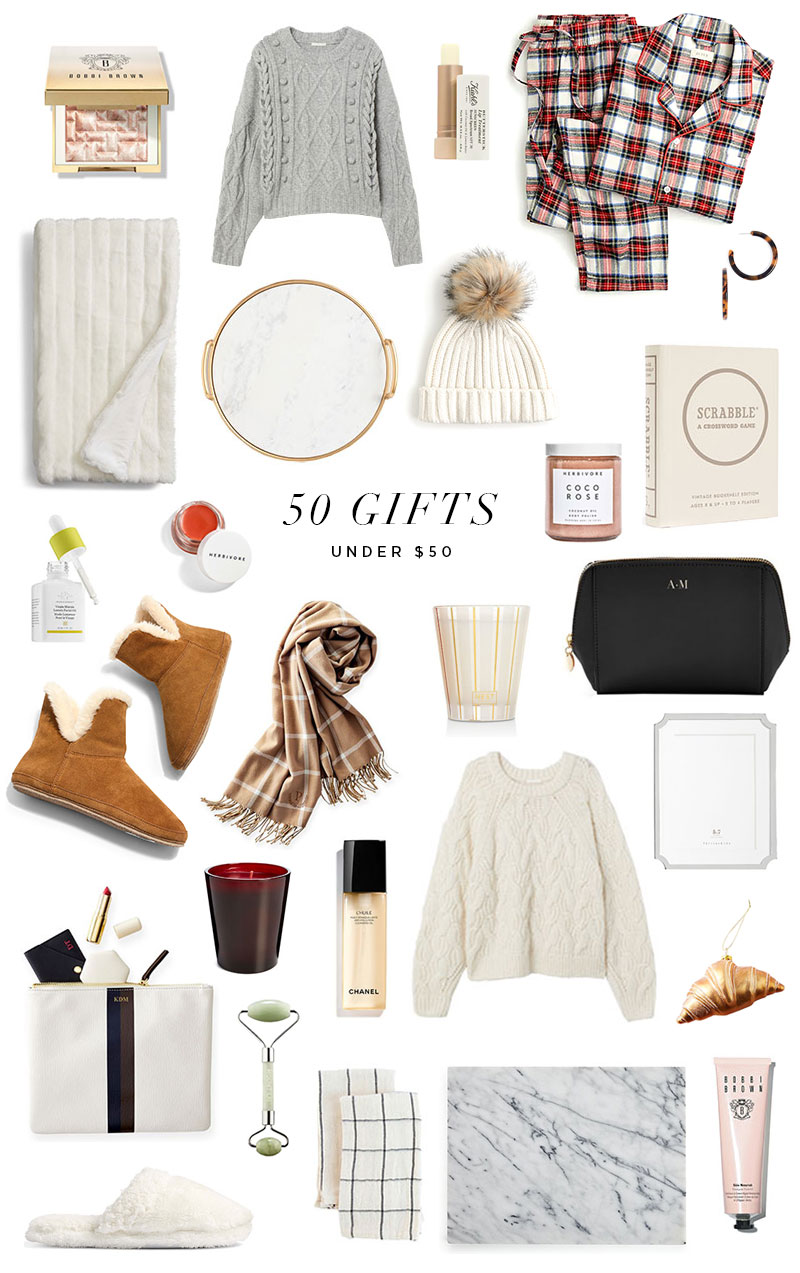 It's here! My 50 favorite gifts under $50. From stocking stuffers to small splurges, these are my favorite gifts to give everyone on my list (and maybe a few more myself) this holiday season. See more under $50 picks here. 2018 Gift Guide: 50 Gifts under $50.
2018 Gift Guide: 50 Gifts under $50
Holiday Candle
This is one of my favorite holiday candles. It's beautiful and the scent really captures the spirit of Christmas!
Marble and Gold Tray
This would work well for charcuterie, or as a home for your perfume, a candle, and other accessories on your dresser.
Windowpane Scarf
This scarf is made from super soft fabric that is finished with tasseled edges. Can be worn as a scarf, shawl, or blanket."
Marble Platter
This platter is under $30. Great for your friends who love charcuterie boards.
Blackwatch Pajamas
I love these because they're great for holiday, but work post-holiday, too. Black Watch" is named after a regiment formed in 1725 to guard the Scottish highlands.
Holiday Candle
My other favorite holiday candle. It's definitely a splurge so I only buy them when they're on sale (like they are now).
Slipper Booties
Made of suede lined in faux fur, these bootie slippers are made for stay-at-home nights. Wear them pulled up or folded over. Normally $59, but on sale, bringing the price down below $50!